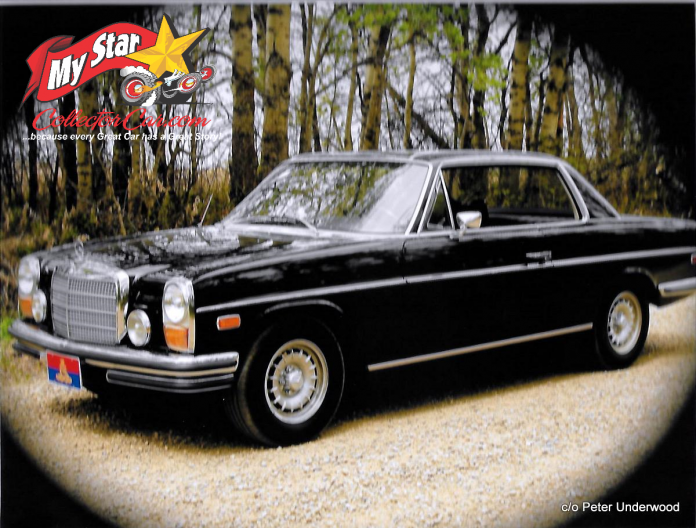 There are cars you never intend to buy, yet they end up in your garage.
Peter Underwood was helping his son Leon move a few years ago when he spotted a 1970 Mercedes Benz 200 two-door hardtop in a parking lot. Peter's a hardcore car guy – or petrol head (he's British) so he bit on the chance to buy this old German classic. He admitted he's not a huge fan of this particular car but something about it called his name.
This Mercedes was a two-owner car and it spent most of its life on Vancouver Island – a very car-friendly climate so it had survived intact. The second owner was a guy who liked a good car crop but he didn't have a big attachment to the Mercedes. The asking price was very workable within his budget, so he became the proud owner of a survivor 1970 Mercedes.
The car had been in hibernation for well over a decade, so Peter did a preliminary oil change on the car, checked the wiring, topped up the radiator and fueled it up with brand new gas. The next stage was the adventurous part of the equation because Peter decided to drive the car home through the Canadian Rockies. Veterans on BC highways know how steep and challenging the roads are so the Mercedes was really put to the test on the trip home.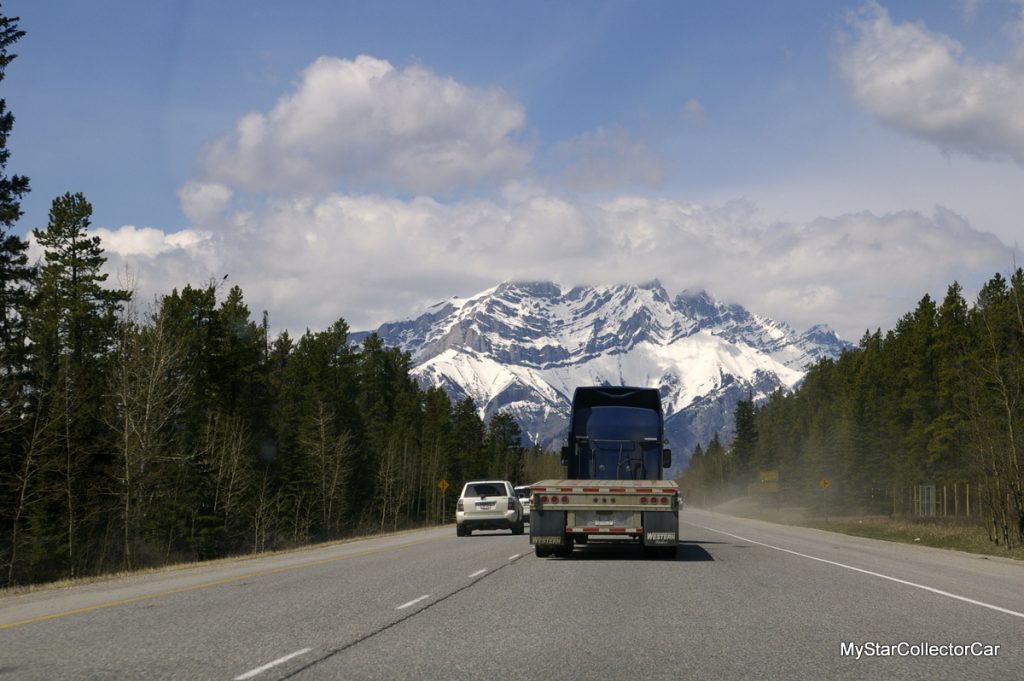 Peter and his son Leon were travelling in tandem so they worked out a system to signal when there was a problem with the Mercedes. Peter's biggest concern was with the temperature gauge – it wasn't working, so he bought a laser temperature monitor. He checked the temperature every 100 miles through BC, so the only time Peter and Leon had to signal each other was for routine stops.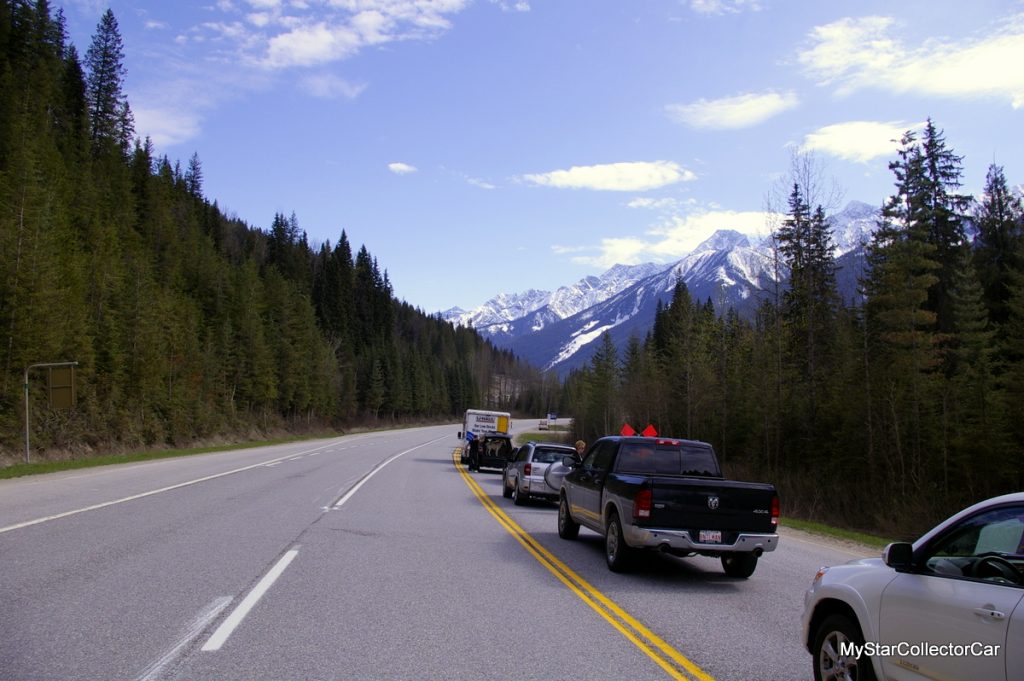 The Mercedes ran a like a champ through the British Columbia mountains and Peter's only observation was about the driving experience. He said it "required a little more attention – but not a lot more than a modern car where it's like riding in a couch". Peter likes the power-assisted steering because it gives him a "better feel for the road" but he did admit to "listening to every sound the car made" through the whole road trip. Car guys can definitely relate to that experience.
Peter had Leon register and insure the car in BC for the trip home, but the Mercedes easily passed a safety test in Alberta – a testimony to its gently-used history. A Mercedes mechanic remembered working on the car when it was new and in the hands of the original owner and he was impressed with the Mercedes decades later.
The Mercedes has been a pleasant surprise for Peter because he has put some miles on the car – whenever he gets a chance. He's run into a typical problem with a vintage Mercedes product – parts availability. Peter has been in a 4-year search for a fuel pump because his 200 has a unit specific to his model and they are extremely rare.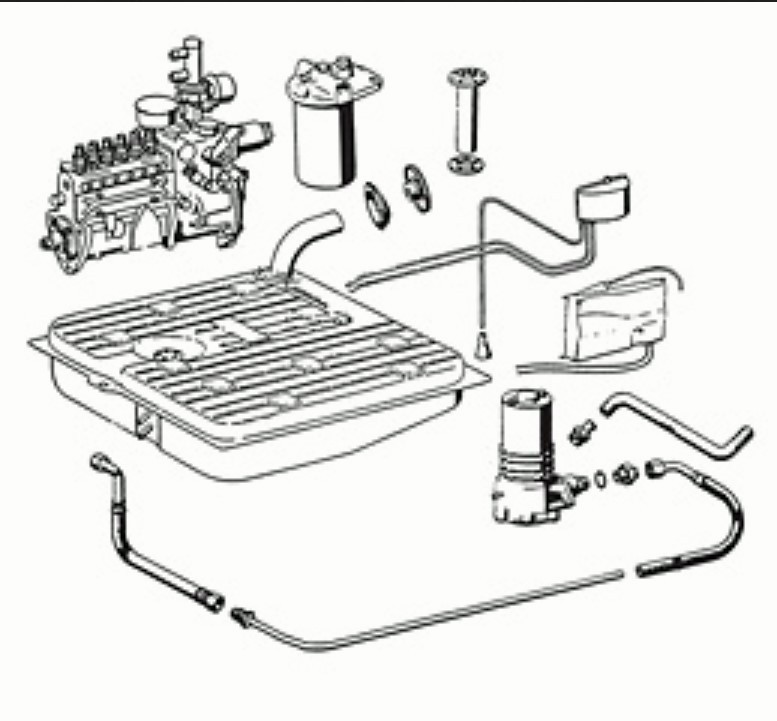 Peter's looking at options because he wants to get behind the wheel again so the search goes on, but he's optimistic.
That's the life you lead with an accidental purchase.
Jerry Sutherland
Jerry Sutherland is a veteran automotive writer with a primary focus on the collector car hobby. His work has been published in many outlets and publications, including the National Post, Calgary Herald, Edmonton Journal, Ottawa Citizen, Montreal Gazette, Saskatoon StarPhoenix, Regina Leader-Post, Vancouver Sun and The Truth About Cars. He is also a regular contributor to Auto Roundup Publications.
Please re-post this if you like this article.