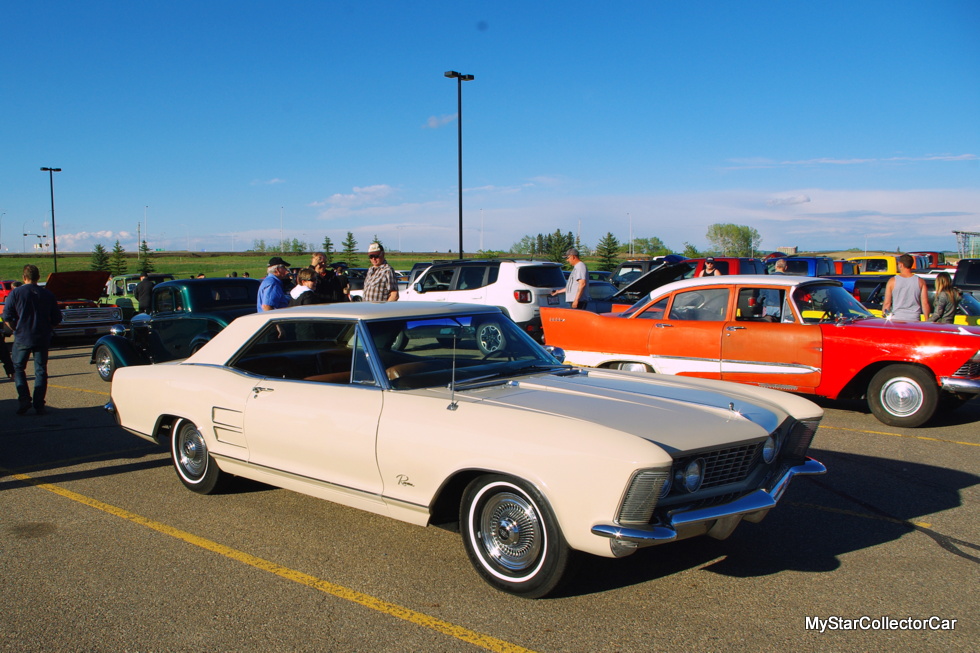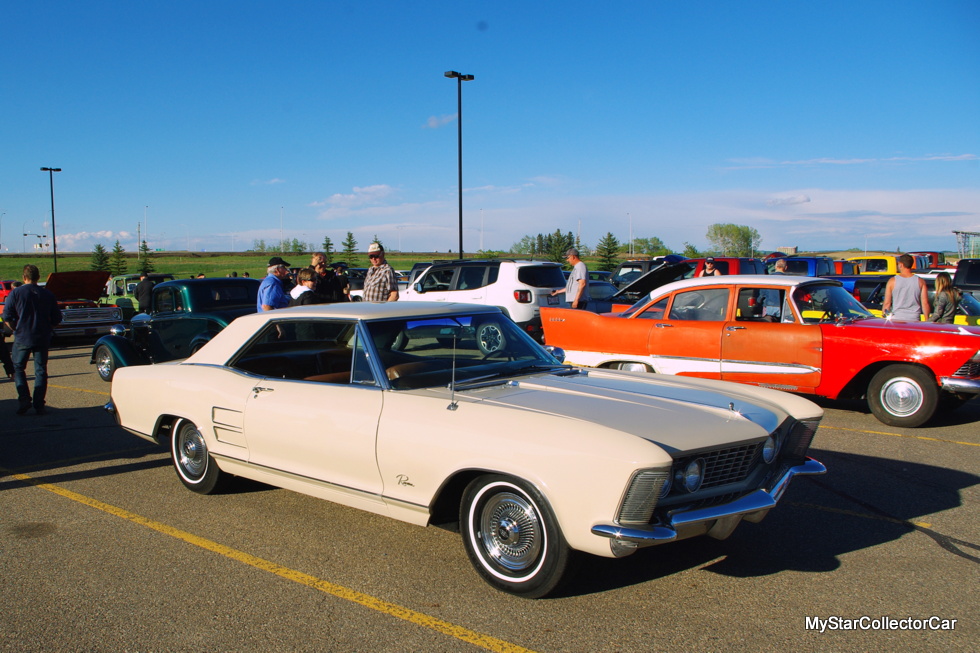 Every car guy has one car that made a lifetime impression.
Most of these experiences happen in adolescence when young minds are a blank chalkboard so a unique car would be a rock star in the eyes of a 12-year-old.
A 1963 Buick Riviera is definitely a unique car.
Malcolm Fischer saw a brand new '63 Riviera spinning on a turntable in a Buick dealer showroom when he was 12 and he knew he'd eventually own one because he'd "looked as long as he could remember" for one. Decades later, his dream came true.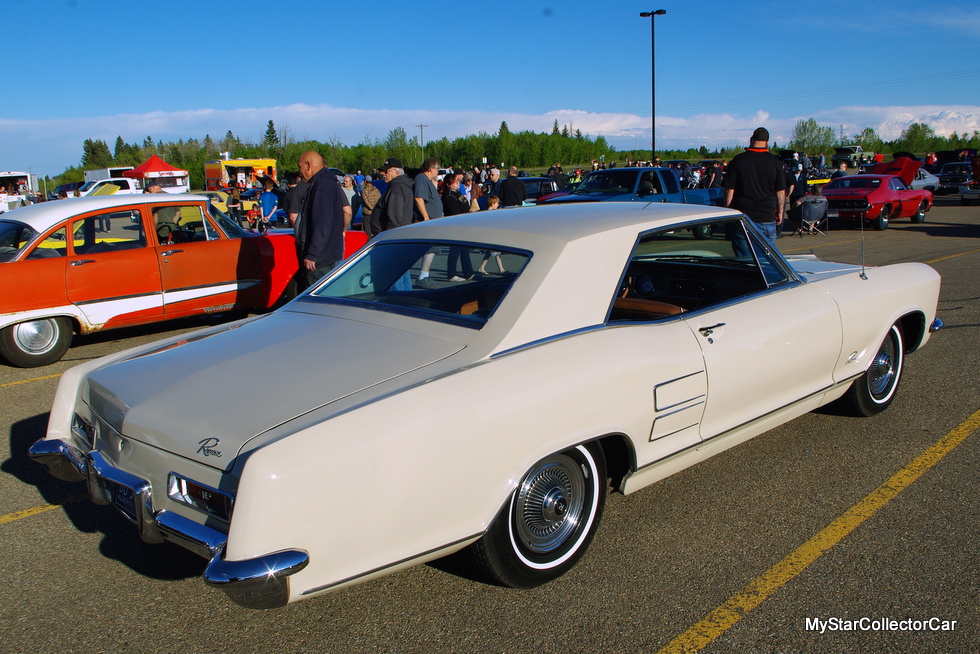 A friend of Malcolm's knew he was in the hunt for a Riviera and he found a few but the color wasn't right—among other things. He wasn't a fan of black but Desert Beige was definitely on his radar so when one turned up in Missouri in that color he was really interested.
This was a '64 Riviera because Malcolm preferred the Turbo 400 over what he called "the slush-bucket  Dynaflow 2-speed" found in the '63 Buick Rivieras.
Malcolm's car was a pristine example of a '64 Riviera because it's a 63,000 mile ex-museum car. The original owner bought it and put it in his personal private museum so this car is immaculate. There was a period where this car was "literally stored in a barn for four years" but Malcolm said "there were no mice, it was full of mouse poison".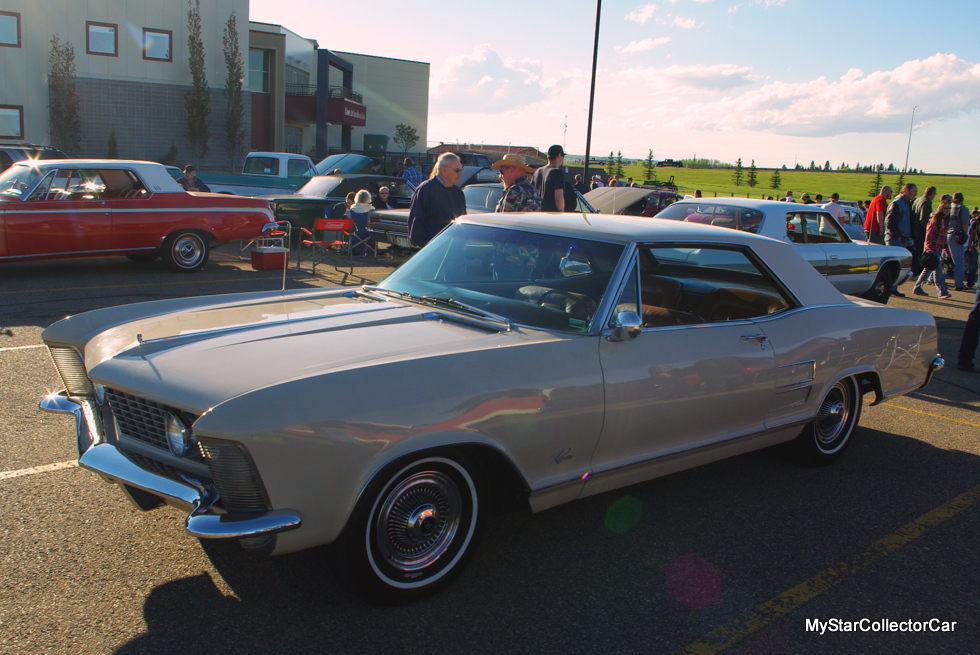 The original owner's widow sold it to guy who wanted it "for a quick flip" and Malcolm guessed he "didn't pay much for it".
Malcolm bought the car from a dealer for what he called "a really fair price" and he drove it home after he flew to Missouri to pick it up. Home was thousands of miles away but Malcolm was definitely up for the road trip.

He had to wait 72 hours to clear Canadian customs with the car so he took a leisurely approach in the first two days but the total was 1659 miles to Great Falls, MT.  He'd replaced the alternator early in the trip because of a dead battery and the car performed flawlessly on the run.
Malcolm is a detail guy so he recorded a very impressive 19 miles per gallon (Imperial) and he described the car as "very comfortable to drive". That's impressive mileage for a 425 cubic inch Buick 465 V-8.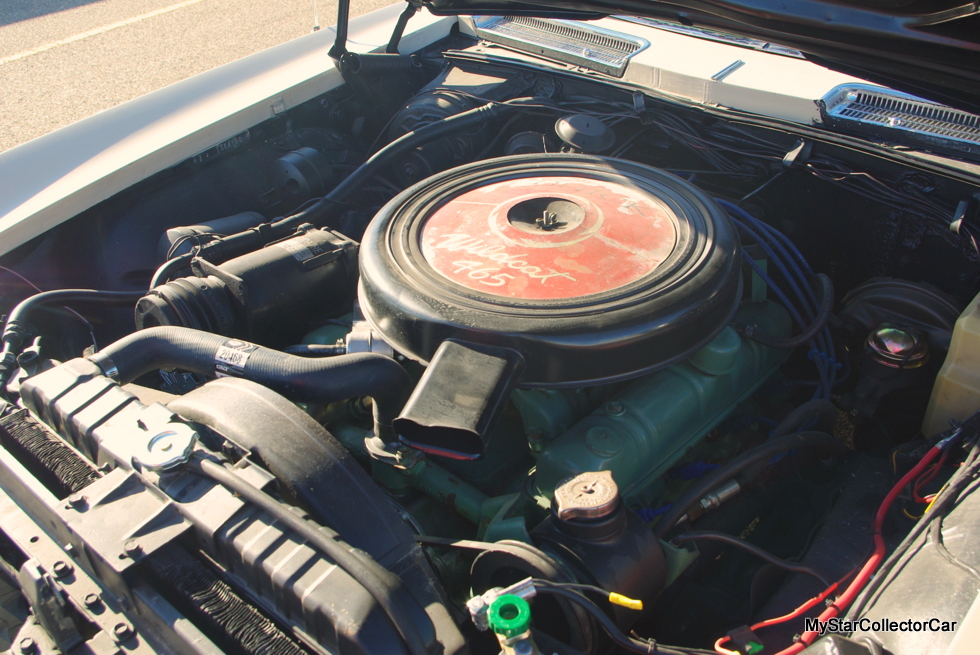 He put in long hours behind the wheel and he said they were very easy hours on the road.
Malcolm's only problem came up when he was close to home and the fuel pump went on the Riviera but that was easily solved.
He had some details to address like the headliner and he replaced the wood veneer in the console but generally this Riviera was in great condition. He learned how well-engineered these cars were when he had to work on a window issue and he found out he had to unbolt the door skin for complete access to the mechanism. There's also a rear passenger door handle for ease of exit for people in the back seat.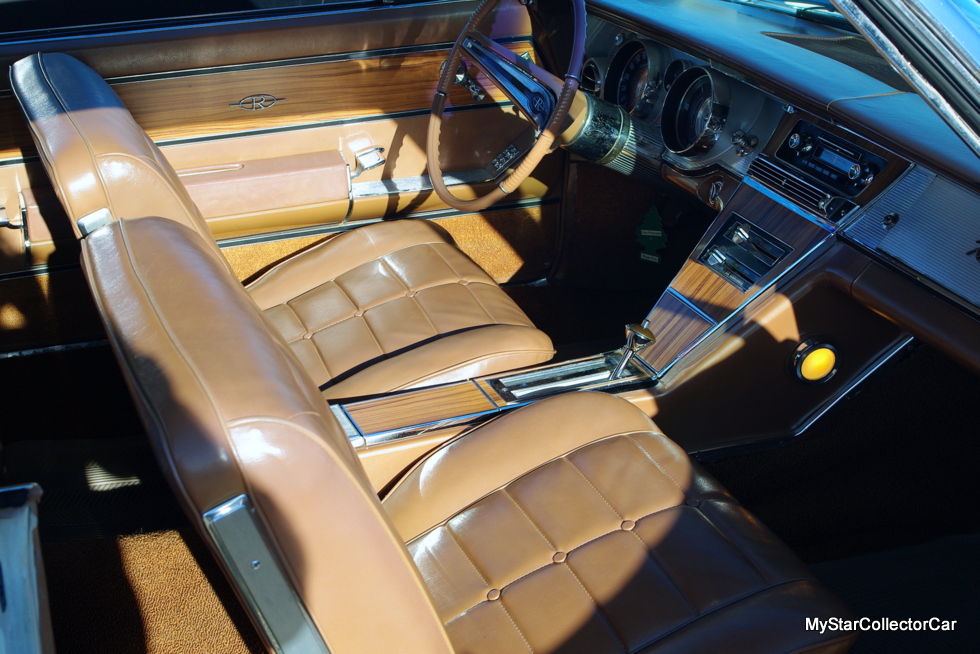 Malcolm changed out all the window rubbers in the Riviera and he added a new front bumper. There's "no wind noise at all" in this well-built Buick and that's remarkable for a two-door hardtop.
This car breezed through a rigorous insurance inspection and Malcolm was pleased to learn "the finned drums had never been turned" and that discovery confirmed the history of his Riviera. In fact, the mechanic had never passed a car with a 100% pass before this car.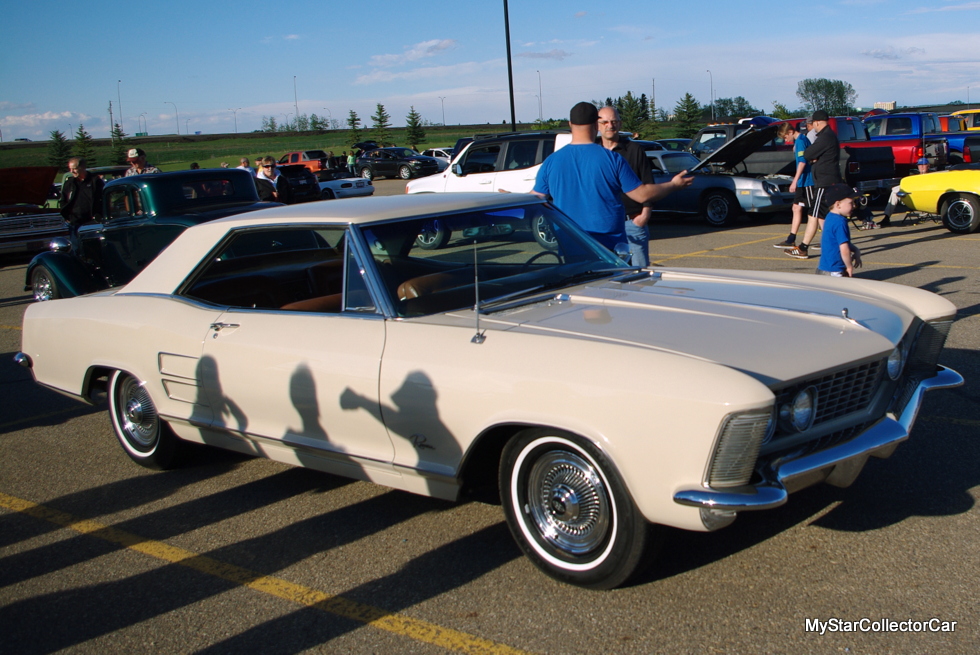 The future is simple for Malcolm's '64 Buick—it's here to stay long after that '63 on the turntable got away.
Jerry Sutherland
CLICK HERE to Like us on Facebook
CLICK HERE to Follow us on Twitter
CLICK HERE to Follow us on Pinterest
Please re-post this if you like this article.