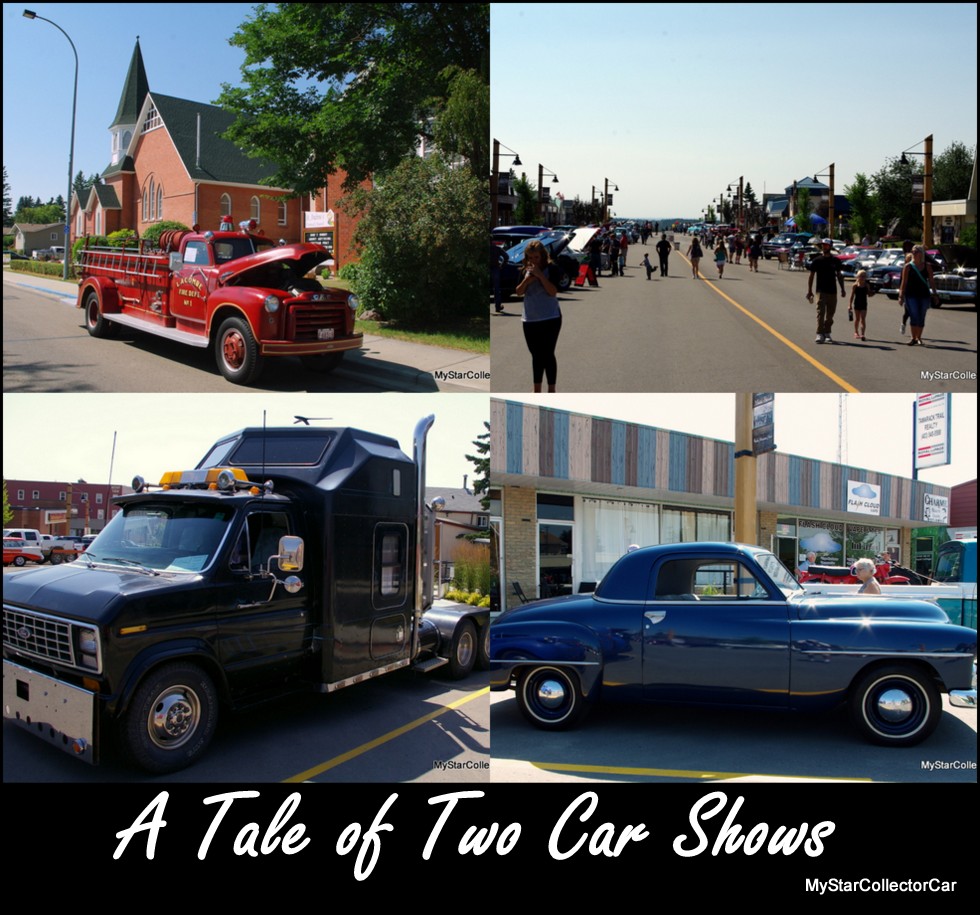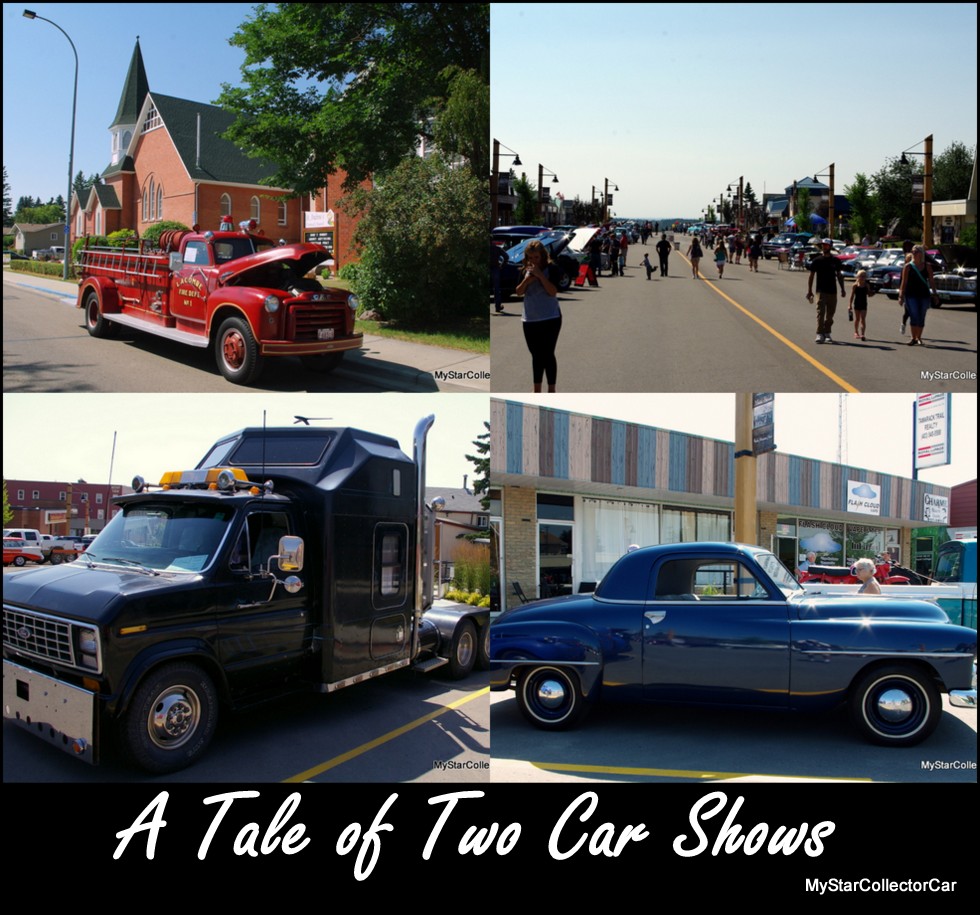 The Summer of 2017 is notable because the province of British Columbia, Canada has endured plenty of forest fires this year.
The aptly-named community of Rocky Mountain House, Alberta is close enough to BC to be within the smoke zone from that western Canadian province.
The end of July was a good time for the people who host the Rocky Mountain House car show because there was no threat of either smoke or rain for their event.
In fact, it was a beautiful day for a car show in Rocky and the entrants did not disappoint us at MSCC.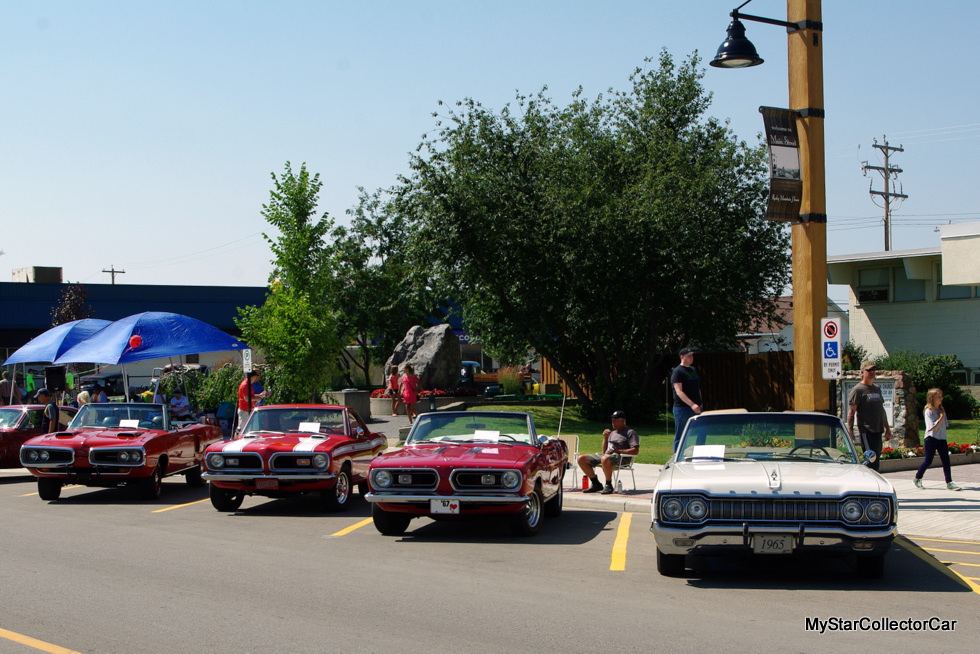 An unusual 1986 1-ton Ford van did not look at all like its stock version. It looked like a big rig and the owner was well-qualified to own it because he drove the big trucks for a living.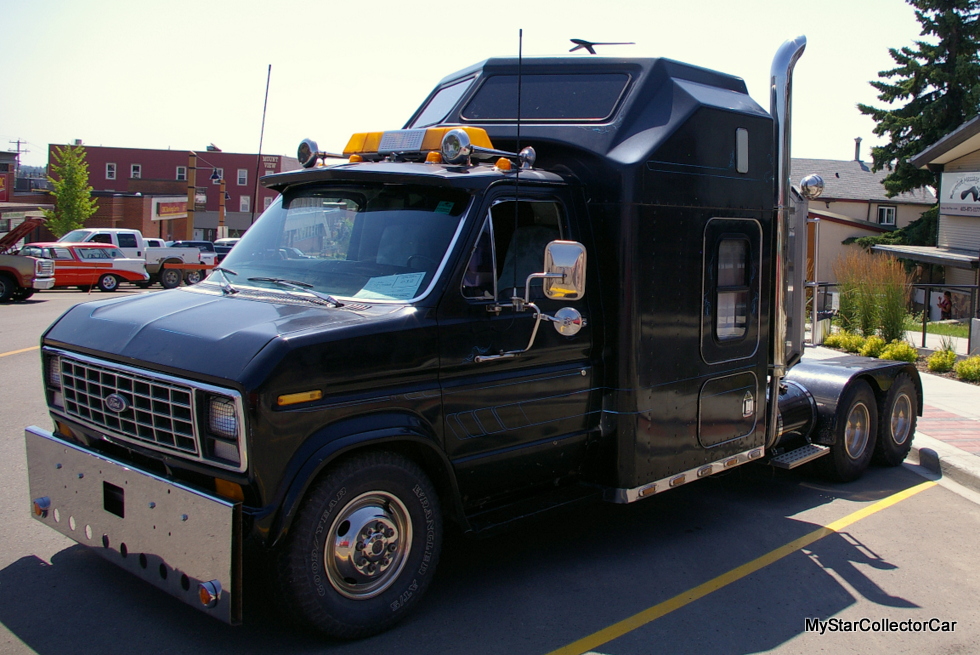 The Ford was far removed from stock and it drew plenty of attention at the show from curious onlookers, including us at MyStarCollectorCar. This very cool Ford van will be the centerpiece of a future MSCC story.
The other side of the coin was a survivor 1968 Chrysler New Yorker four-door hardtop that should be in the Webster's Dictionary under the word "original". This car embodied all of the elements of a survivor vehicle and even had the factory plastic covers on the seats. Our readers will get all of the details in a future MyStarCollectorCar article.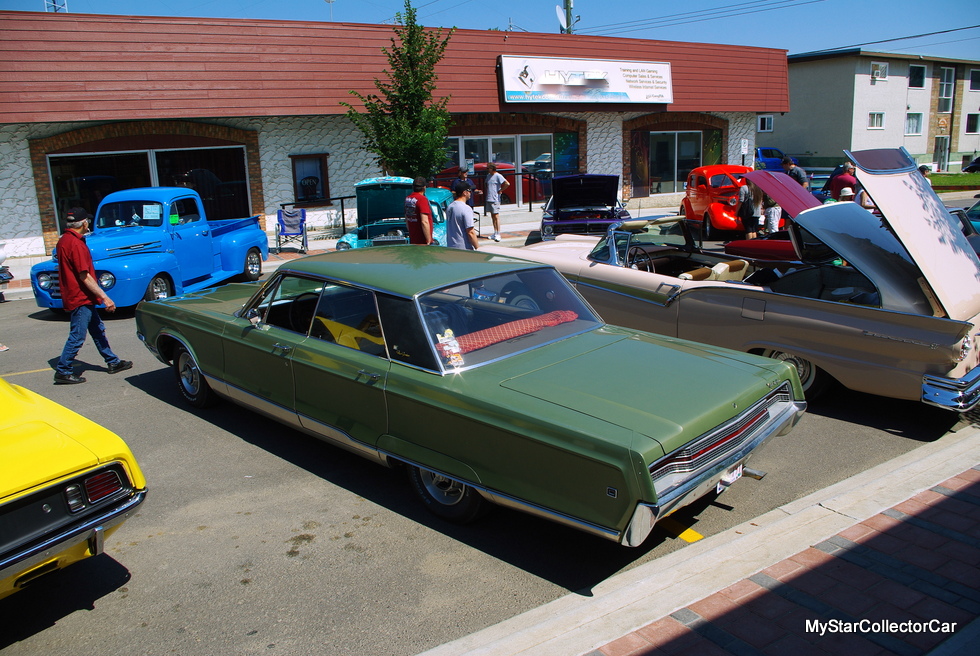 1968 was also the year an original Dodge Dart convertible made its debut and MSCC was able to interview its owner because he was one of the Rocky show volunteers and was willing to share the story behind the Dart 'vert.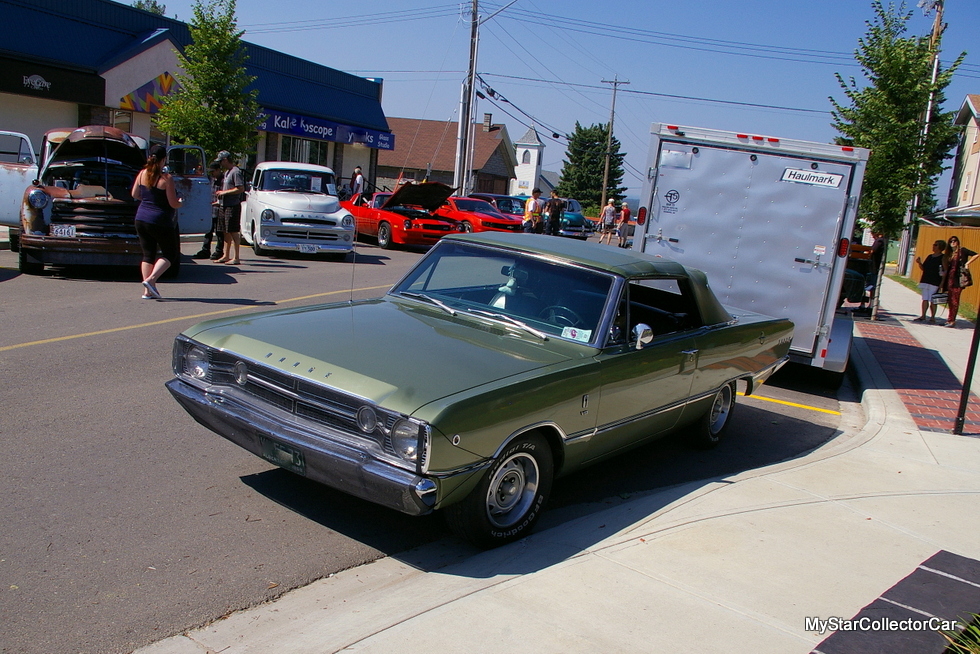 MSCC will have the full story in a future piece about this very original Dart.

MyStarCollectorCar was happy to cross paths with two of the youngest entrants in the Rocky show. They were part of the Millennial Generation and were very enthusiastic about the hobby. The two people were entered under the Young Gun category and drove very cool cars.
One of the Young Guns drove his grandfather's 1951 Plymouth Cranbrook Business Coupe.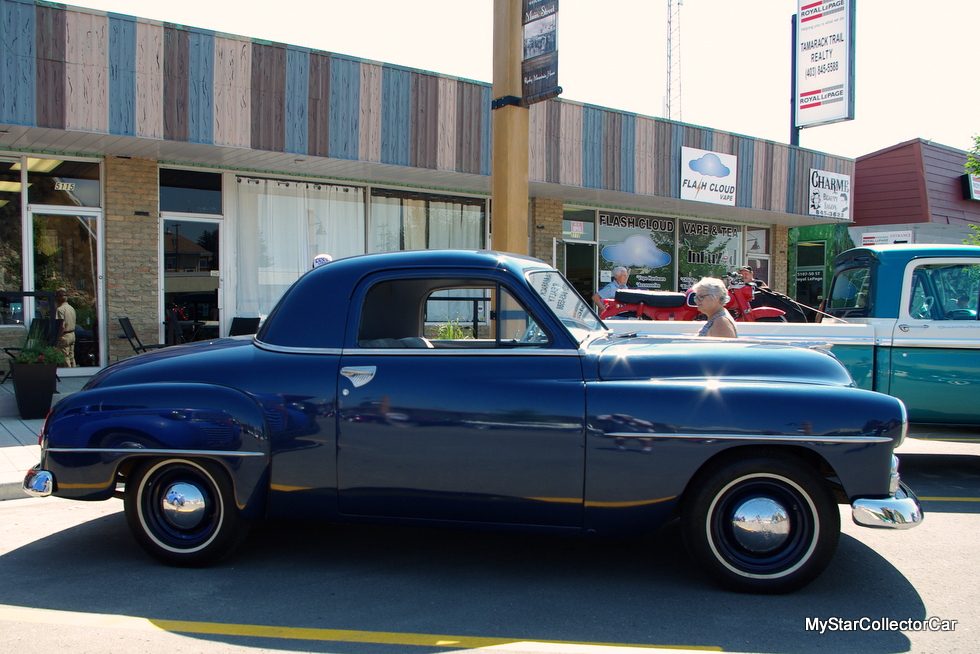 The other young gun was co-owner (with her boyfriend) of a very cool 1962 Mercury Meteor four-door sedan with an interesting history.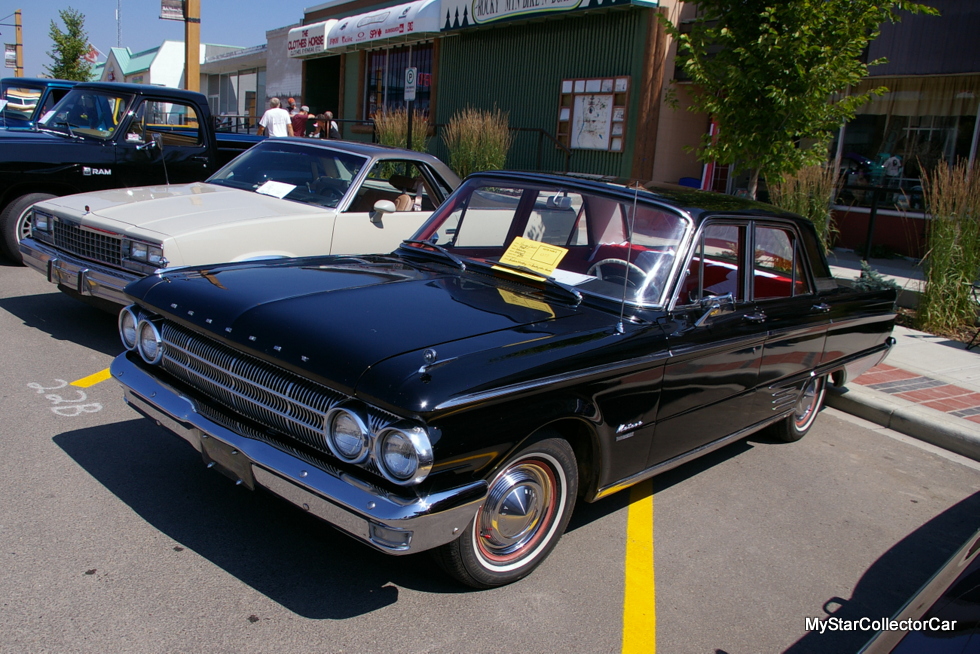 There will be some loyal MSCC readers who might debate whether the Canadian-made Meteor was ever sold by Mercury. The correct answer seems to be "Yes", because this '62 Meteor wore both badges and it was also a survivor car.
MyStarCollectorCar will answer the questions (including Mercury Meteor questions) about these old rides and young owners in two separate future MSCC articles.
A rare 1969 Ford Galaxie convertible was also at the Rocky show. The hot July weather was good enough for top-down decisions and this Ford 'vert was in its summer glory in Rocky Mountain House. MSCC was lucky enough to get the full story behind this red beauty and will share it with our MyStar readers at a future date.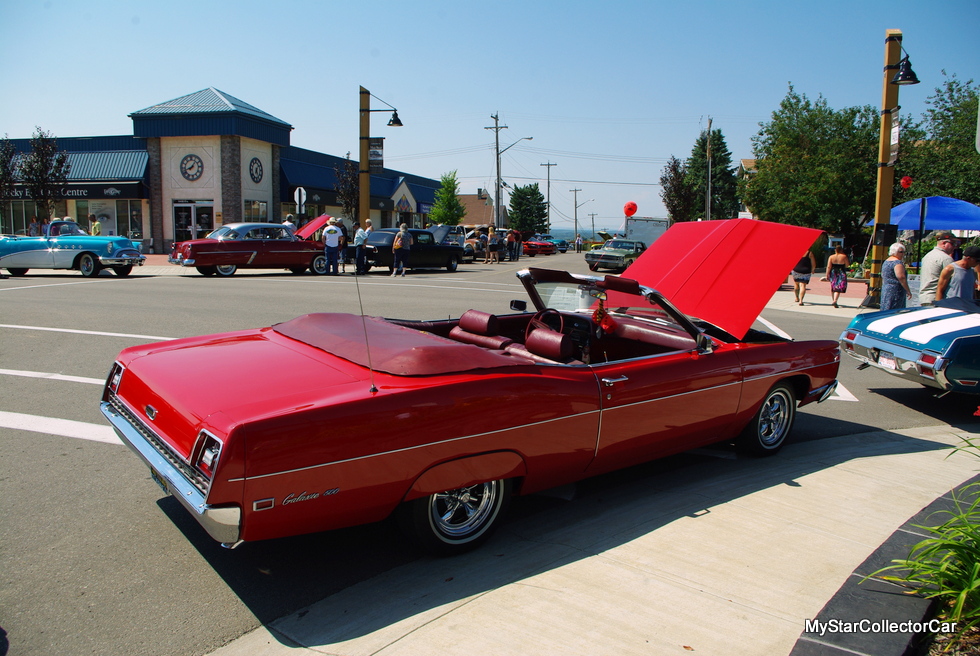 Studebakers were well-represented at the Rocky show. MSCC took a lot of interest in a rare supercharged 1963 Avanti and hope to connect with its owner for a future story about this car.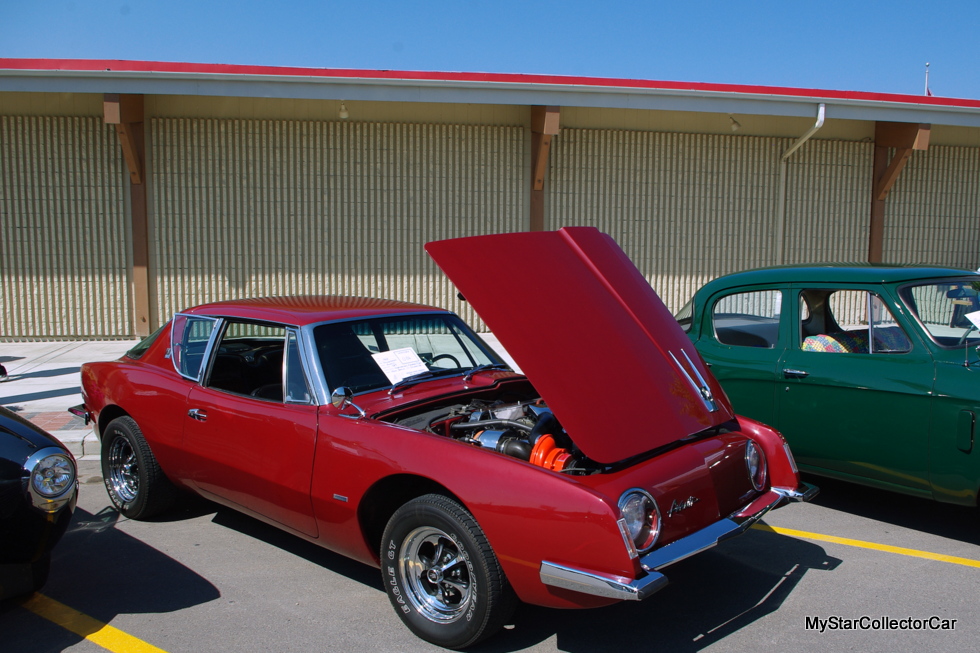 There is a very picturesque back road from Rocky Mountain House to Lacombe and MSCC took this route.
We arrived a little too late to properly cover the Lacombe car show, but MyStar was impressed with the turnout and variety at the event.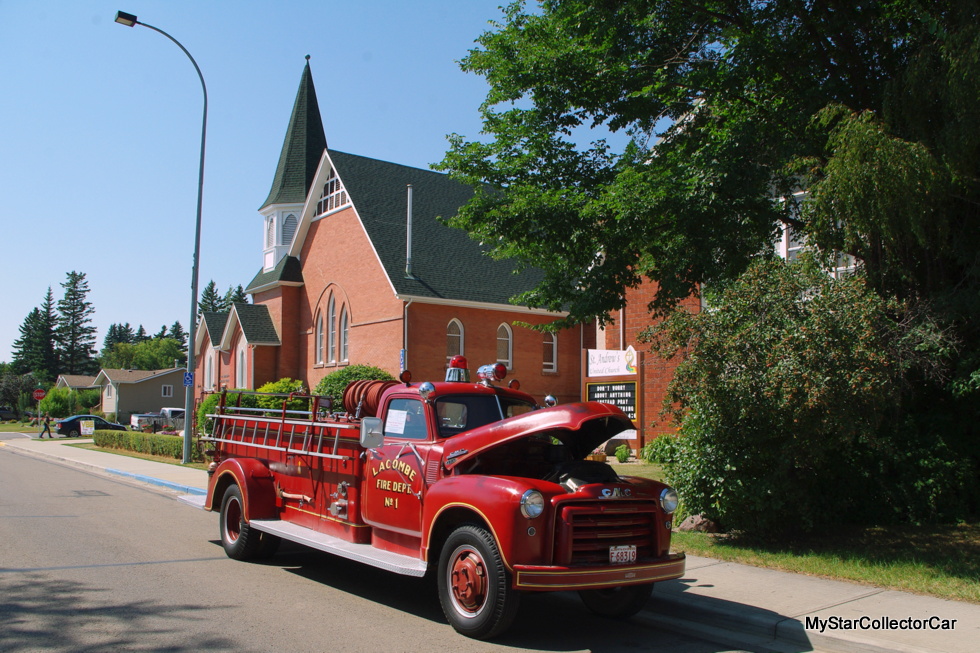 There was a '51 Dodge in Lacombe  that would make a great MSCC story but unfortunately the owner was nowhere in sight.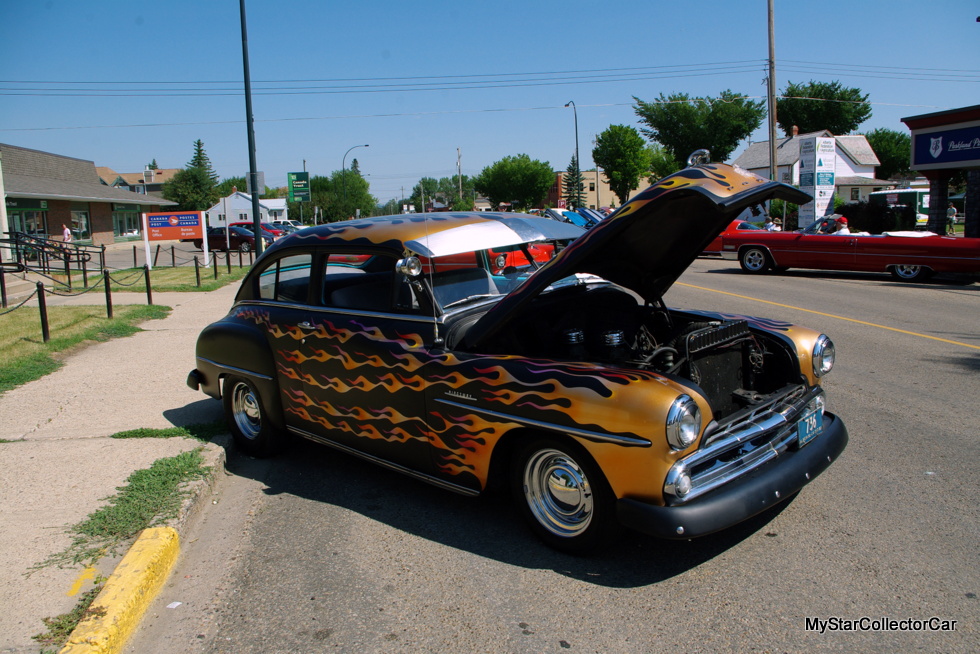 A warm July day did not disappoint when it came to car shows and MSCC is pretty stoked about our future articles on the attendees. Stay tuned.  
Jim Sutherland
CLICK HERE to Like us on Facebook
CLICK HERE to Follow us on Twitter
CLICK HERE to Follow us on Pinterest
Please re-post this if you like this article.