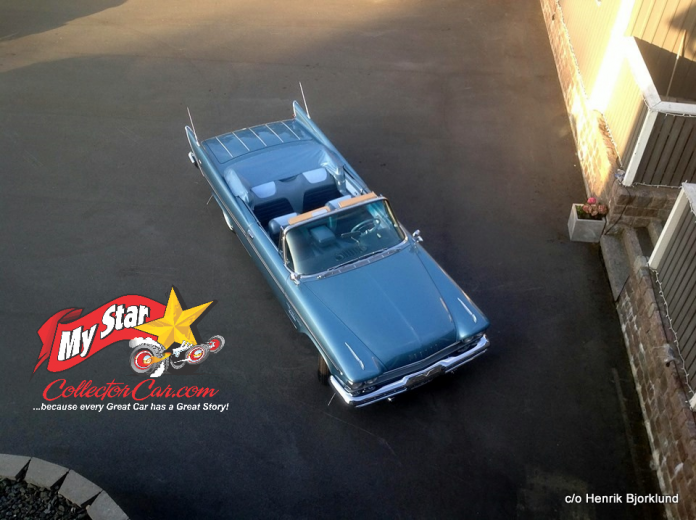 Sweden is a global hot spot for classic iron because they love cars vintage and built in Detroit.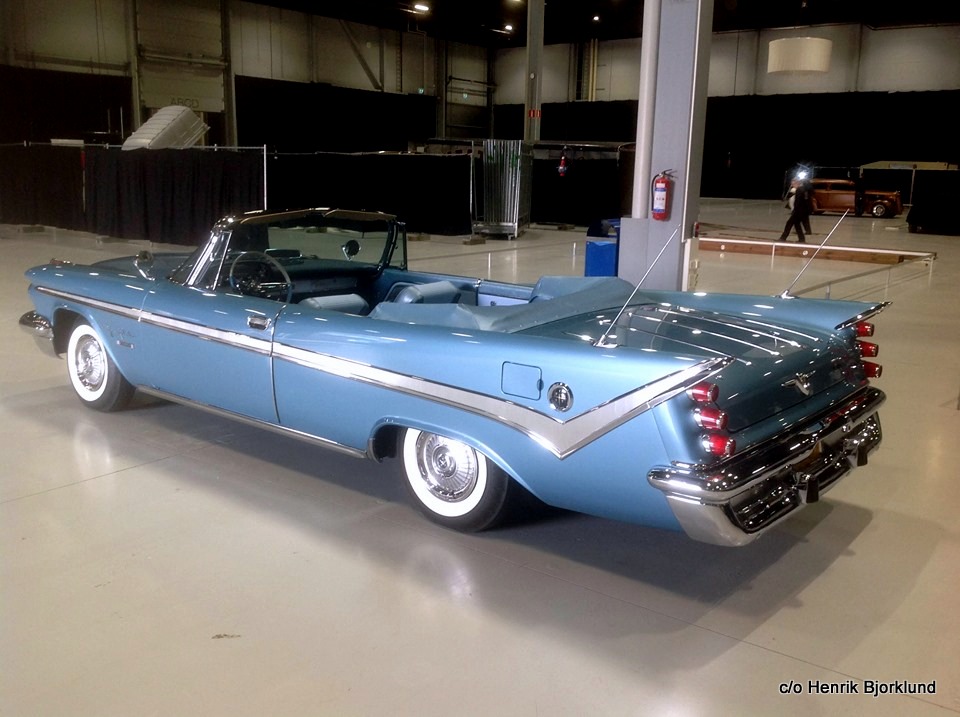 Henrik Björklund is the proud owner of this Forward Look star and he was happy to tell his story. He was heavily influenced by a chance encounter: "When I was around 20 years old, I saw a black 1959 Firedome convertible at a big car show here in my hometown and I was thinking that one day I would have such a car for myself!"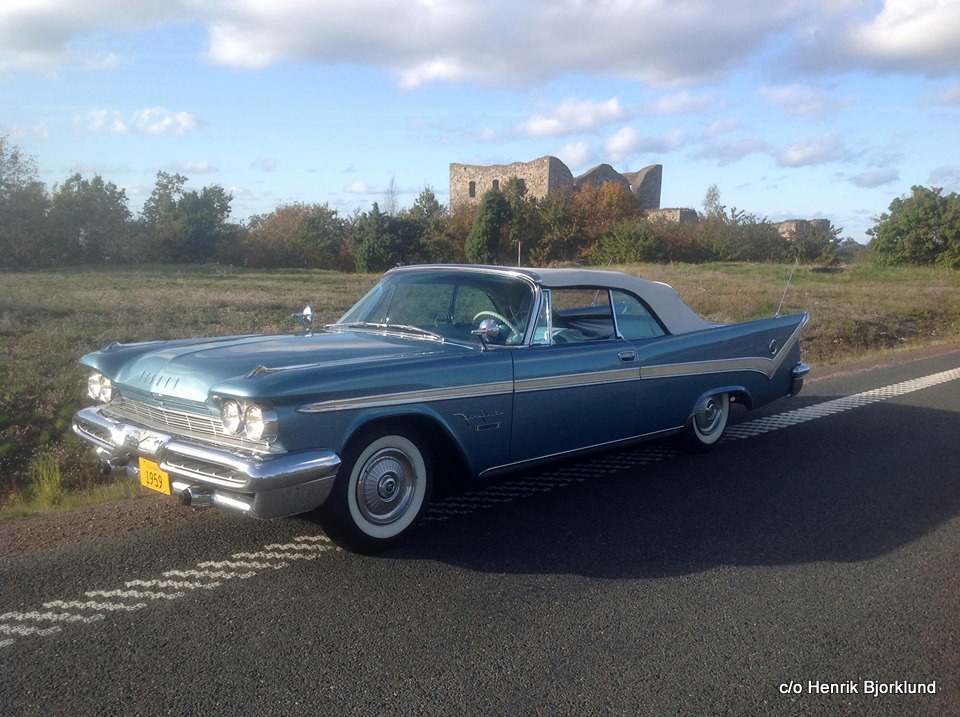 One day came sooner than later as Henrik explained: "I was at the big car show " Power Big Meet " in the town Västerås here in Sweden in 1994 with a 1959 DeSoto Fireflite 4-door hardtop that I had restored earlier and then a guy came forward to me and mentioned a friend of his in Finland who had this car for sale".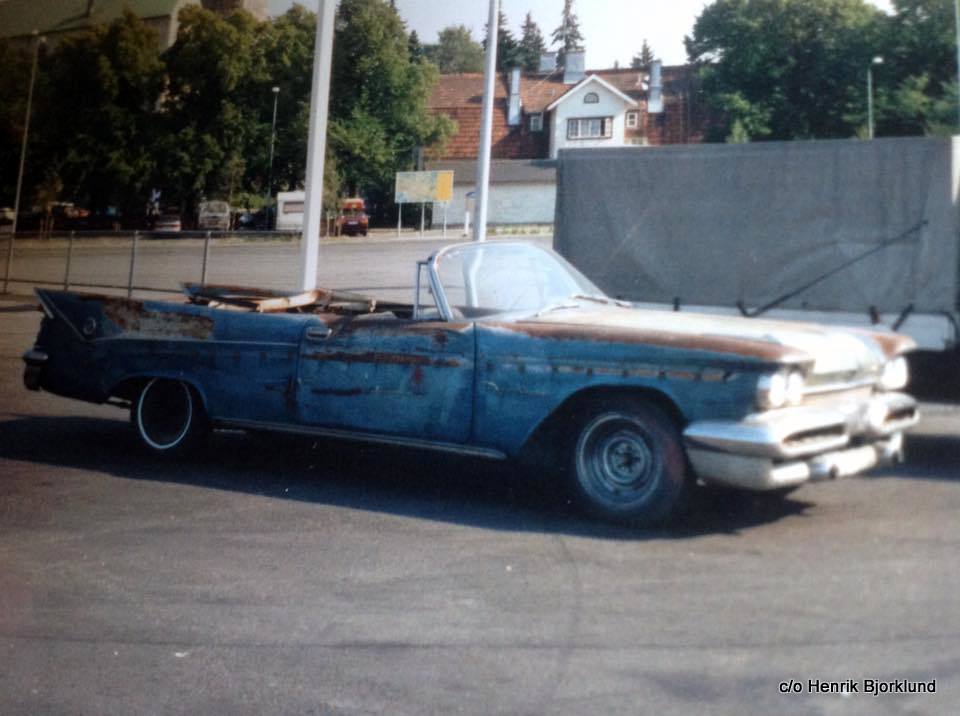 The DeSoto Fireflite convertible was not for the faint of heart: "The car had been parked outside in the warm California sun since the middle of the 60s in San Bernadino so it was not so hard rusted out…mostly surface rust ! It had been hit here and there and everything was very dried out. The engine (383 dual 4-barrel) barely ran and the transmission only worked on the first and second gear. It was not complete, but the guy in Finland had fixed almost all the missing parts from another car".
This was not an overnight, car-guy TV, fake timeline build as Henrik explained, "I had to restore absolute everything. Took me 14 years…" . Surprisingly, Henrik had a fairly easy parts search: "Here in Sweden we have many guys who deal with old American cars and after a couple of years you learn who you going to call for parts so that was not a big problem . And in later years, there is the Internet with Ebay and such places!"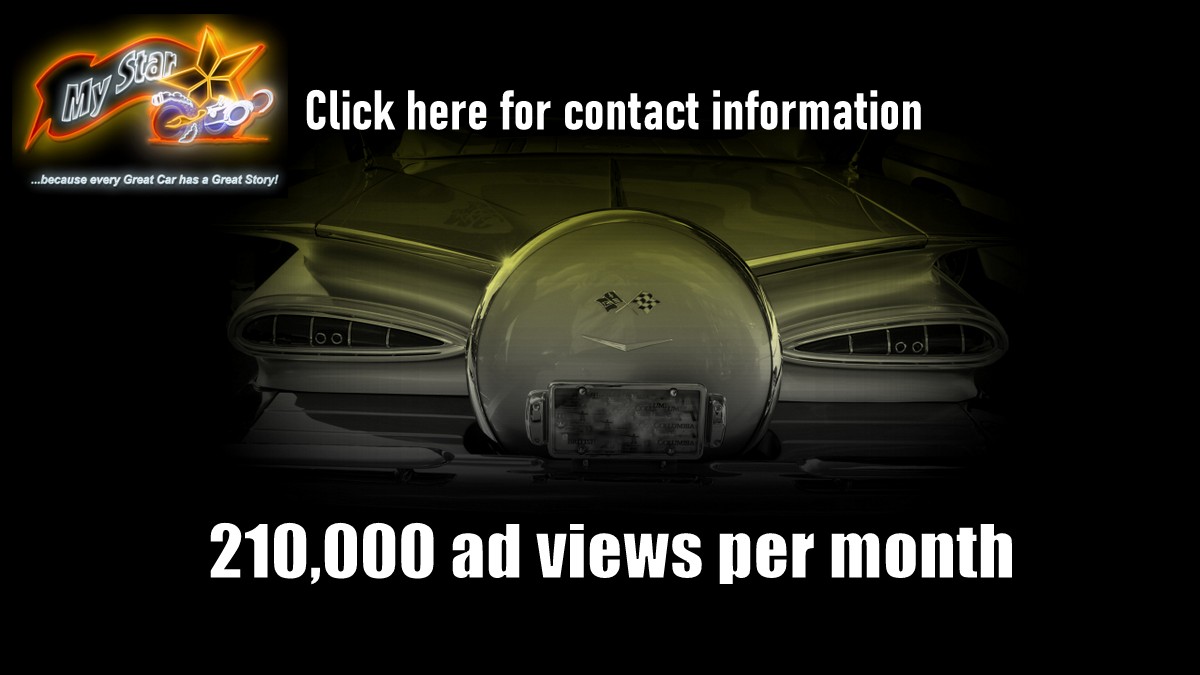 Henrik went through various stages of Swedish vehicle inspections with the DeSoto: "We had to do it every year before but a couple of years ago they changed that to every second year for cars that are 30 years and older. But last year they decided that if a car is 30 year and has passed through an inspection you never have to inspect it again".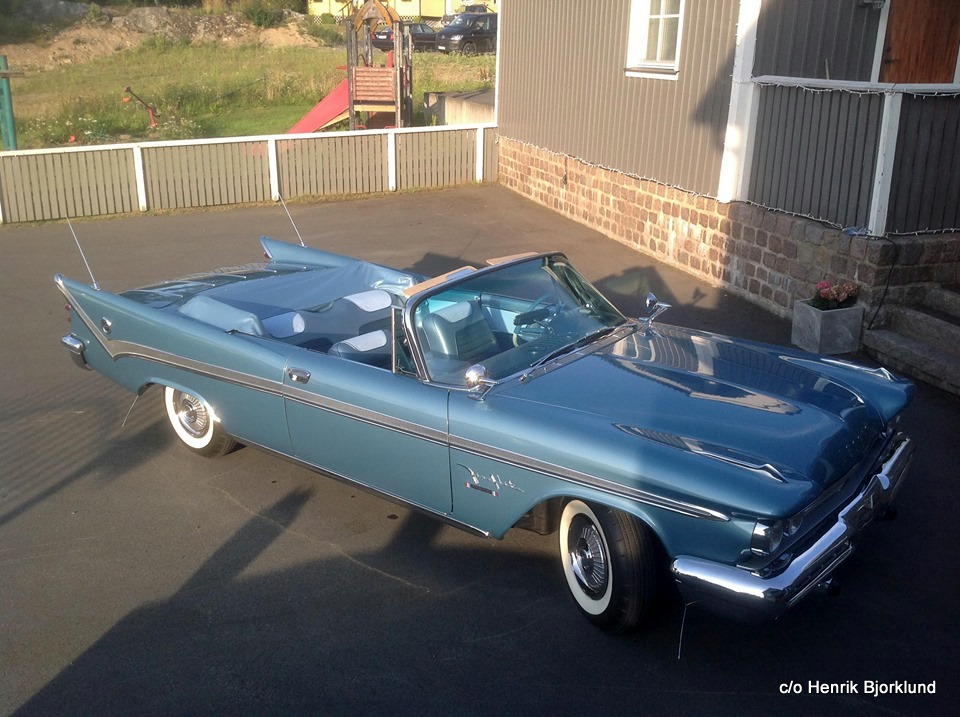 The big convertible is a lot of fun to drive: "Mostly wonderful. The roads are in great condition but in the last couple of years they have started to get a little worse depending of lack of money I guess. We have many great roads with great scenery here. And the traffic…at least in the countryside…is very great and not so many stressed drivers there". Henrik gets a big reaction every time he drives it, "Most people are totally thrilled by the look of it".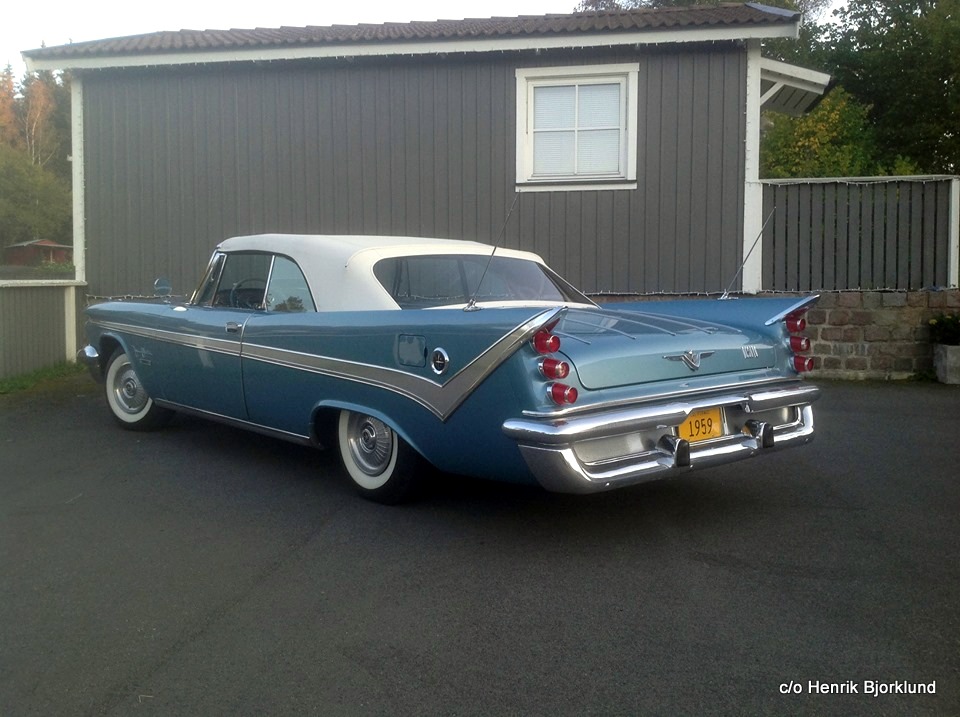 Some of Henrik's road trip are a lot longer than a trip to the grocery store: "It´s actually been back to Finland two times for big car shows over there . Around 1000 kilometers each time".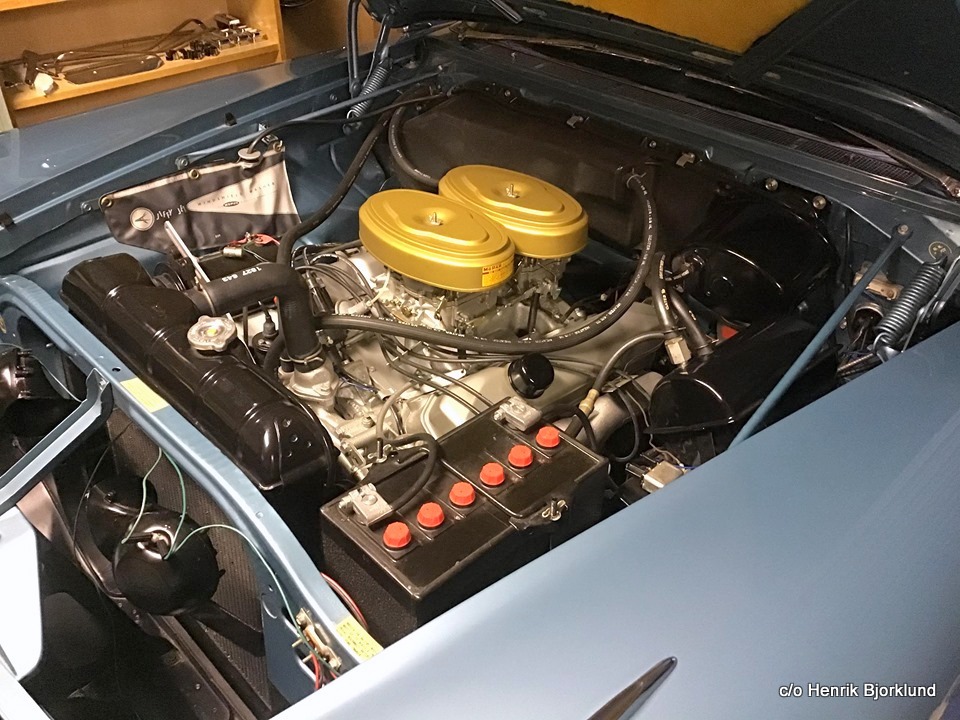 Henrik is very happy with the stage he's at with the convertible but like every car guy – it's never completely done: "No…the car is finished but sometimes I find some nice NOS parts that I change with the parts on the car . Some small repairs and a little service now and then are needed too."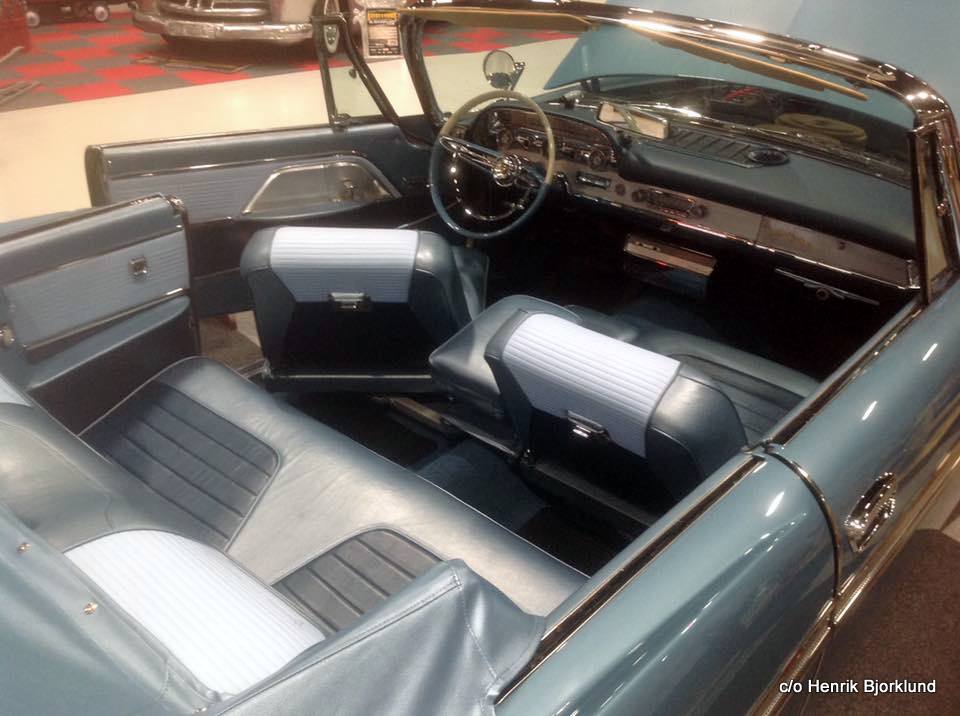 Henrik's story ends the way it started – with a large connection to Mopar fin cars.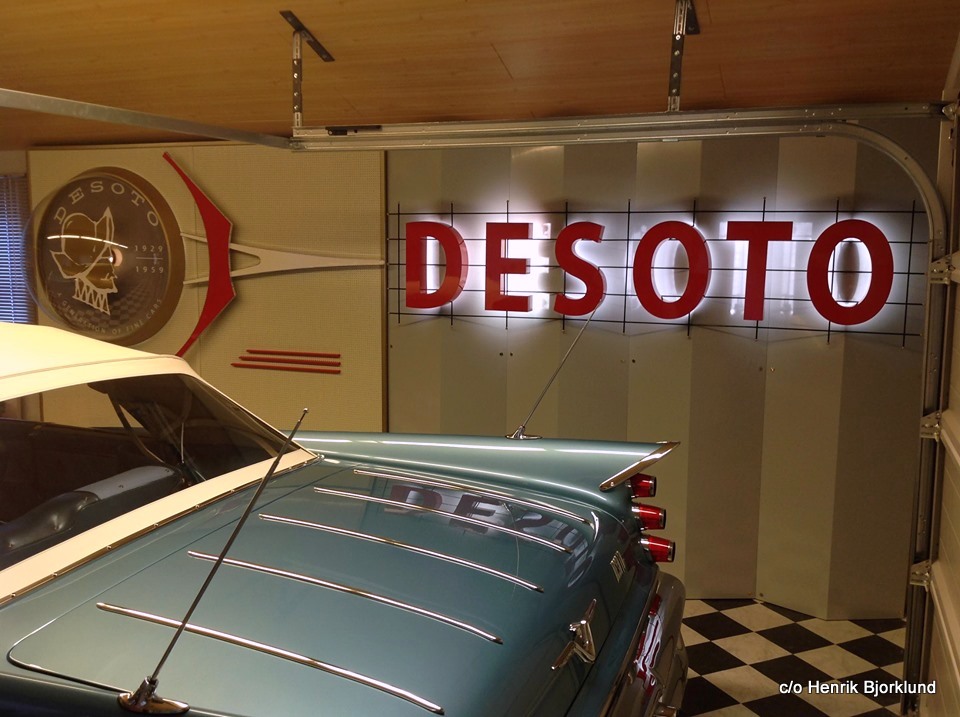 By: Jerry Sutherland
Jerry Sutherland is a veteran automotive writer with a primary focus on the collector car hobby. His work has been published in many outlets and publications, including the National Post, Calgary Herald, Edmonton Journal, Ottawa Citizen, Montreal Gazette, Saskatoon StarPhoenix, Regina Leader-Post, Vancouver Sun and The Truth About Cars. He is also a regular contributor to Auto Roundup Publications.
Please re-post this if you like this article.