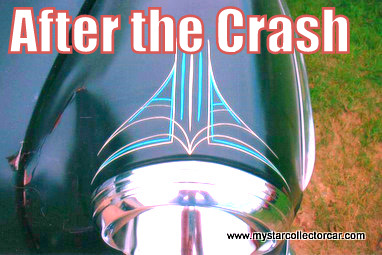 You crashed your car and have subsequently begun an aftermath process.
After the tow truck, and before that sad potential handshake with a personal injury lawyer, is a healing process for your vehicle.
Your ride will undergo an adventure that involves an insurance company, you, and a body shop.
There is a pretty good chance that you will be a rookie in this adventure because car crashes are not a particularly great hobby for anybody.
But they happen and it pays to understand that you have choices when it comes to body repairs on your set of wheels. Unfortunately there are insurance companies that like to make the choices for you.
We asked a highly respected local body shop owner about the choices available to a customer after a collision. The man is a licensed auto body tradesman with his own shop. He has built his sterling reputation around the auto body restoration business, however his shop is also an excellent auto body repair shop.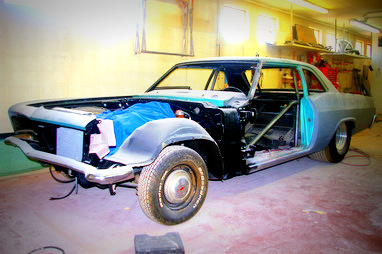 He completely understands the choices available to customers after an accident. They are allowed to get estimates for the work and choose a licensed body shop that offers a competitive estimate for the repair.
Unfortunately some insurance companies would rather make the choice for the customer. The insurance companies have good relationships with certain shops and would prefer that the customer follow their advice for a repair shop.
The insurance company's choice may not always mesh with the customer's choice, so the company might even exert a certain amount of sales pressure on a customer to use their choice.
This is the point where customers have the right to make a personal repair choice that is more comfortable for them. For example, the body shop owner we interviewed has a long list of satisfied customers that use his restoration and collision repair services and are very happy with the finished product.
The customers have the right to choose any certified body shops that can repair their vehicle within a prescribed estimate range. It simply boils down to whether the customer is comfortable with a licensed shop.
A customer should know whether the shop is a flat rate or an hourly repair rate facility because the choice may be a factor in the final repair quality. The important thing for the customer is quality, and the shop rate policy may influence the repair quality.
For instance, a flat rate policy may put pressure on the journeyman and shop foreman to push a repair job to ensure that it is completed within a tight prescribed time frame. Most of the time it may not matter when it comes to quality repairs, but it is an x factor in the equation.
There are many variables to consider when it comes to an insurance repair, and it is a wise customer that does a little research before he chooses his or her vehicle repair facility.
It is still the customer's choice despite what they might think after an accident.
Jim Sutherland
More car stories and articles at-https://www.mystarcollectorcar.com/
COMMENTS
KIRBY: "you will most likely need to be cognisant of the number of hours and the hourly charge for the repair as the "appraiser/adjuster" incestous relationship will most likely have a mandated dollar amount they are willing to pay the body shop. if my recent experience means anything it will be about $ 20.00 bucks an hour less than shop rate for the pleasure of working for the insurance company. In most cases the adjuster/appraiser is not your friend.
DENNIS:"Good advice. There's a lot of little details involved. My (full grown) daughter clipped the back of a semi trailer. Nothing serious, a replacement job, the right front fender, headlight assy. and plastic front bumper on her 2001 Chevy Trailblazer. About 300 according to my pal who owns a body shop that's been doing insurance co. body work for more than 20 years. Well, I'm not going to name the insurance company, let's just say it looks like "Flo" is shaking up with the body shop director of the local Chevy dealer. because they all but insisted that the truck be taken there. Well, my daughter concluded her insurance co. is picking up the tab and her $500 dollar deductible is the same, so why not.
To make a long story short, the tab was almost $3,000 when the Chevy dealer was done, because the Chevy dealer uses 'genuine Chevrolet new parts'. I found out later that my body shop pal would have hat to raise is first estimate as well because the insurance company was going to insist that he use 'genuine' new parts also. The truck got fixed and when she had to renew her policy, the annual price had gone up about 300 dollars (the price of the estimate from the independent body shop). She went insurance shopping and "Flo" lost a customer. The 'Gecko' didn't get her business either.