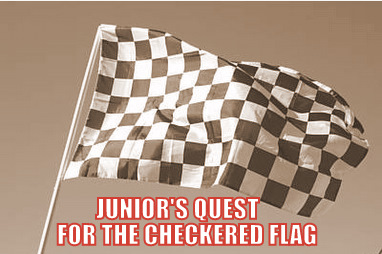 Dale Earnhardt Jr. has always had a tough act to follow as the son of Dale Sr.
His father's untimely death complicated matters for Junior well beyond the painful and sudden loss of a parent.
He became the heir-apparent to the legacy of his name and the pressure was undoubtedly enormous for Junior.
He has become a crowd favorite as he pursues a racing legend that just happens to be his dad.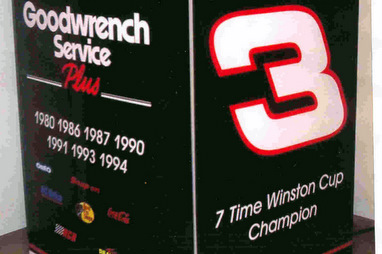 Earnhardt Jr.  is an instant celebrity wherever he goes and garners a significant off-track income as the poster boy for NASCAR, despite the five championships- in- a- row- and- counting legacy of talented teammate Jimmie Johnson.
So Junior's current mission is an actual victory on the track as he closes in on his 3rd anniversary as a non-winner on the track.
The events of the past two weeks must drive Junior crazy because he has finished second due to fuel mileage issues: too little gas in his case last weekend and too much gas in the Blue Deuce's case this past weekend.
The last two Cup races added up to two more close losses for a driver in desperate need of a win. Junior has become the underdog on the track-the incredibly popular driver that everybody wants to see win one for the family name. Kyle Petty could relate to the pressure.
But all is not lost for Junior this year. He is right in the mix for a Cup championship-even without a victory this season.
It seems obvious Dale Jr. will win at least one race this season and will likely compete for the championship crown. The fans want it, NASCAR wants it, and rest assured that Junior wants the title.
The variables in his way will be a combination of good luck and even better race strategy by Junior and his entire race team.
It could happen this year and Junior Nation will finally have a reason to cheer for a legitimate champion instead of a driver with enormous pressure to live up to a family legend.
Jim Sutherland

More car and car people stories at –  https://www.mystarcollectorcar.com/
LEO:"Dale Jr. can only do it his way. Follow in his dad's footsteps yes, but his way .So the pressure should be his pressure to get the job done. His dad is looking down and saying do it your way son and only your way………"
BERNIE:"Mark Martin has a similar story. He doesn't have the legacy in his face though".