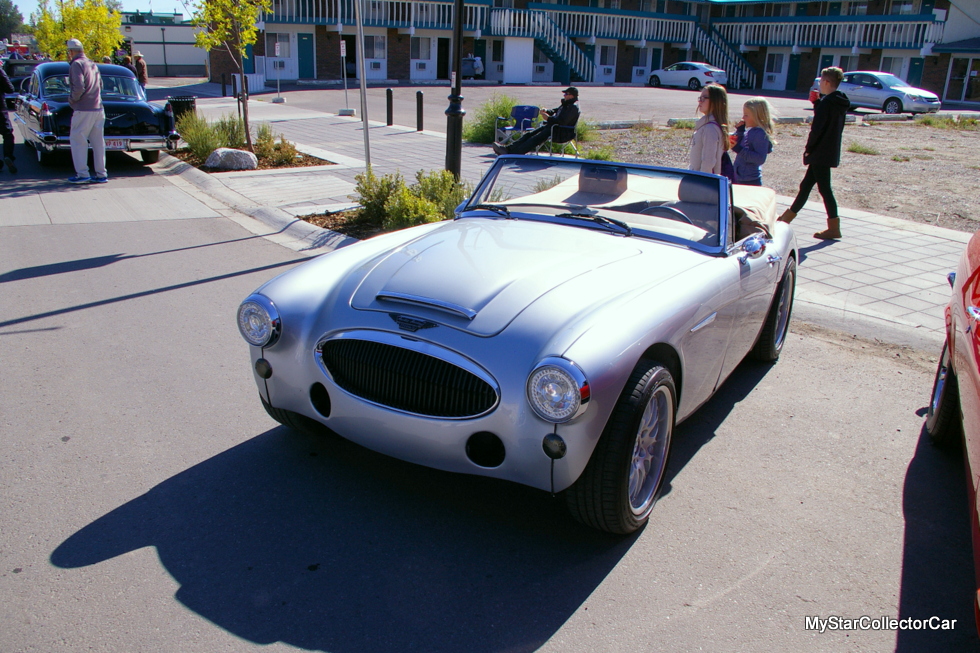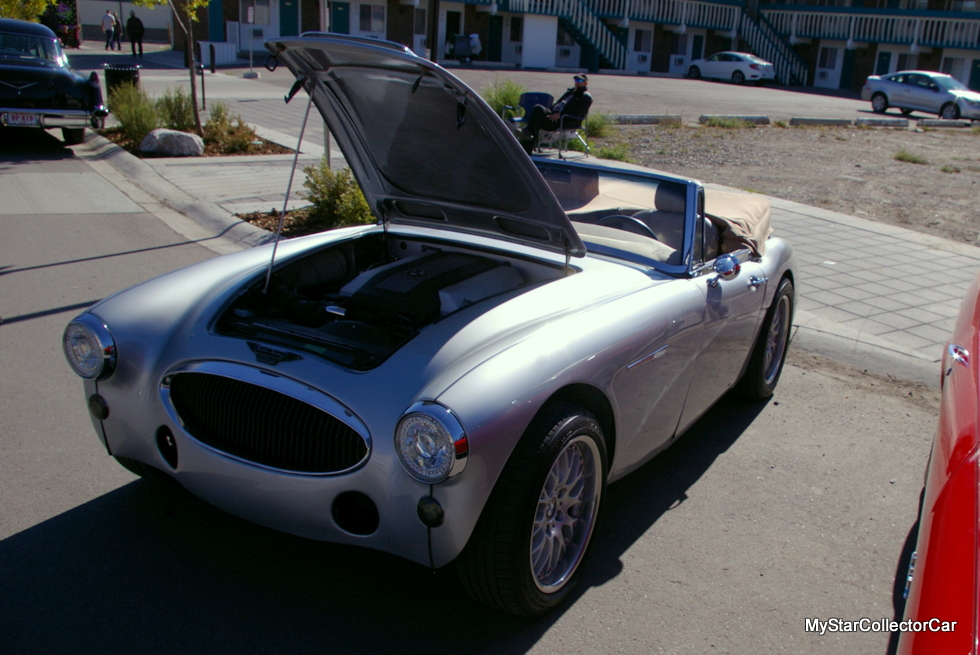 Malcolm Duncan has always liked the Austin Healey because it was an iconic British sports car that has become an automotive legend over the years.
However, Malcolm was able to ask himself this important question about one of his favorite cars: "What's wrong with the Austin Healey?"
Malcolm was able to answer his own question in three ways: it was underpowered, a poor handling vehicle, and a little narrow for passenger comfort.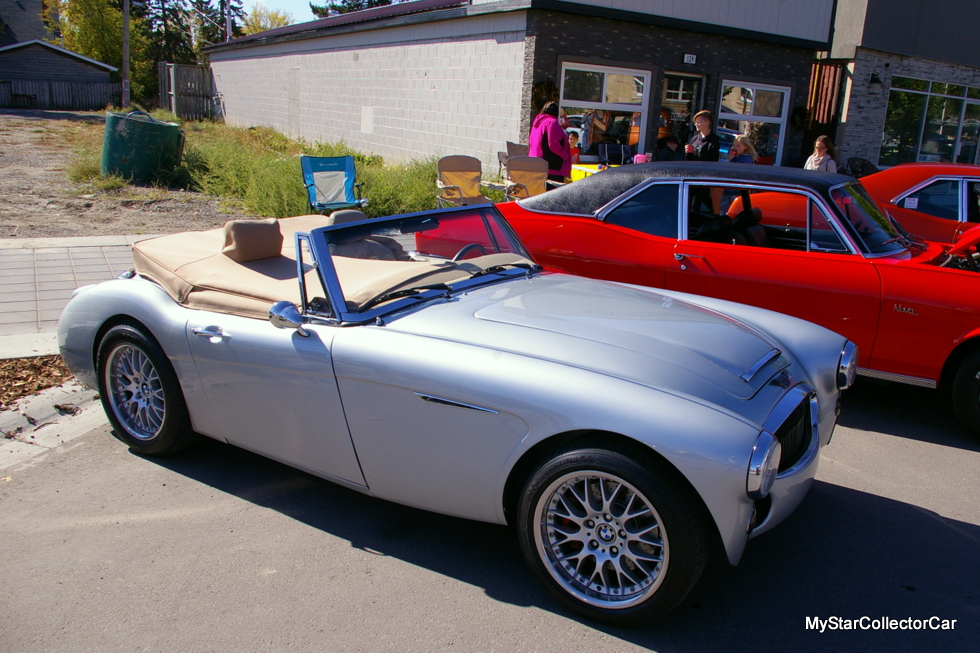 The Austin Healey was a state-of-the-art sports car during its 1953-67 production run; an era when it could be purchased in three separate models in the bigger Healey versions.
However, the Austin Healey was locked into a bygone era of performance and passenger comfort. Malcolm wanted to change that reality and he was able to build a better Austin Healey with BMW M-3 performance.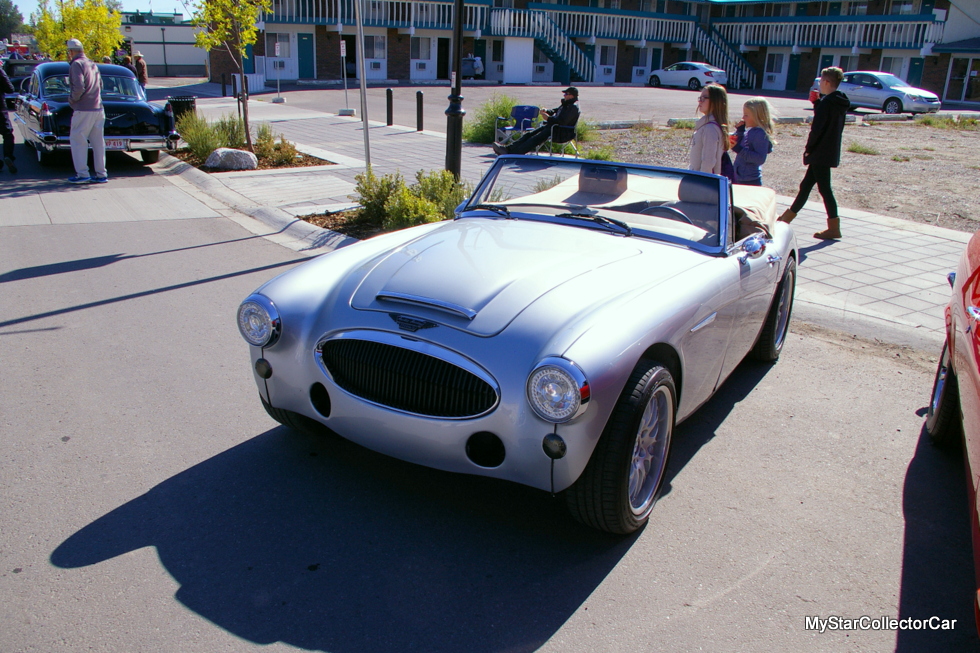 All it took was 14 years of Malcolm's talents and time (along with a giant chunk of cash) for Malcolm to reach his goal to build a bigger, badder and faster Austin Healey.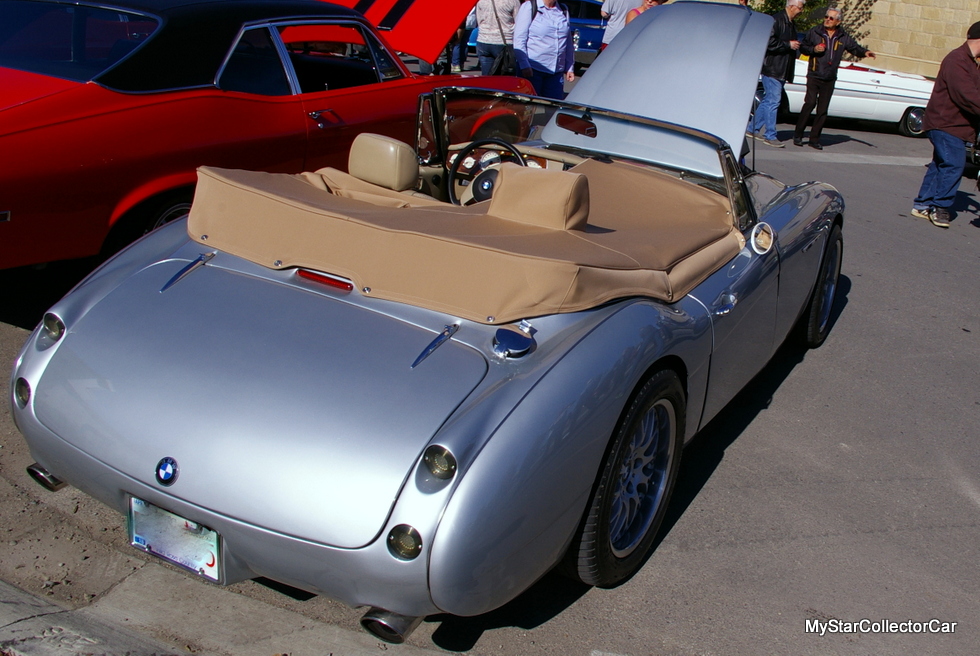 The process began on the ground floor with a custom AC Cobra chassis because Malcolm needed a frame that could handle all of the extra torque provided by his 350 horsepower BMW M-3 engine and 6- speed manual transmission.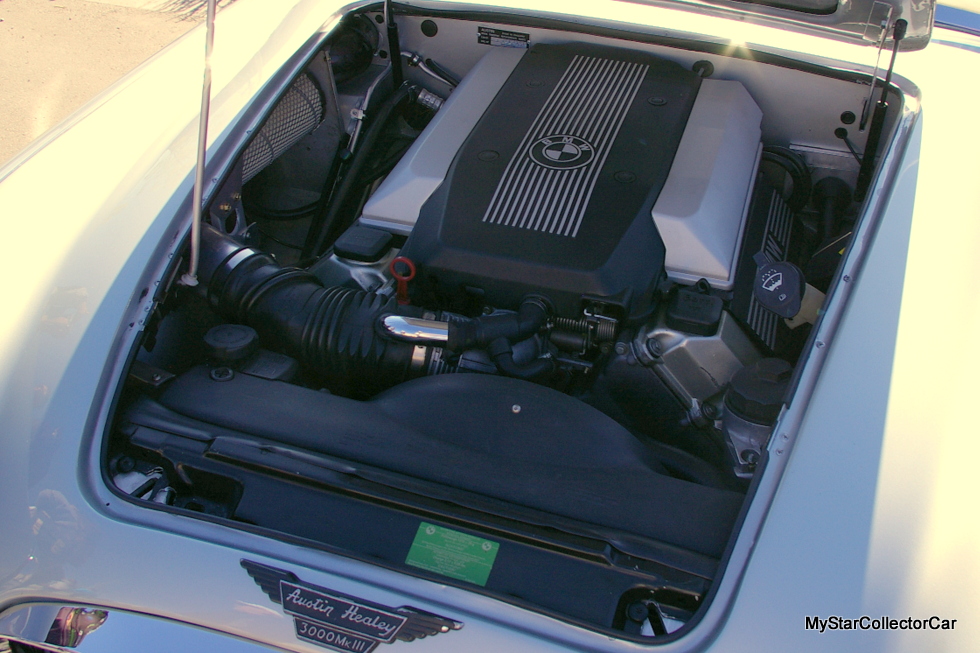 Malcolm wanted to keep his Healey as light as possible, so he used an all-aluminum Healey body for the build. Malcolm emphasized there was "no fiberglass" on his Healey project.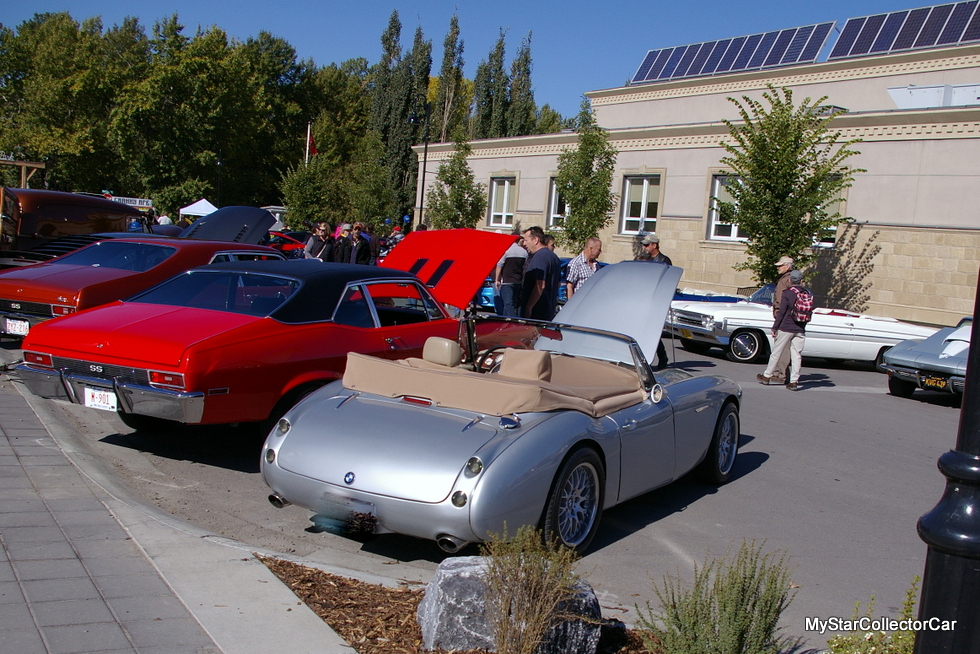 The car is essentially a hand-built car because Malcolm is a talented car guy who was able to use an English wheel to custom-roll out many of the body components for his project.
He was able to build the hood, trunk and doors with his English wheel talents, along with ample use of an enormous amount of patience over the 14-year span of the project.
The custom build meant Malcolm was able to make his custom Healey wider to make it roomier for passengers who are no longer wedged into the sports car.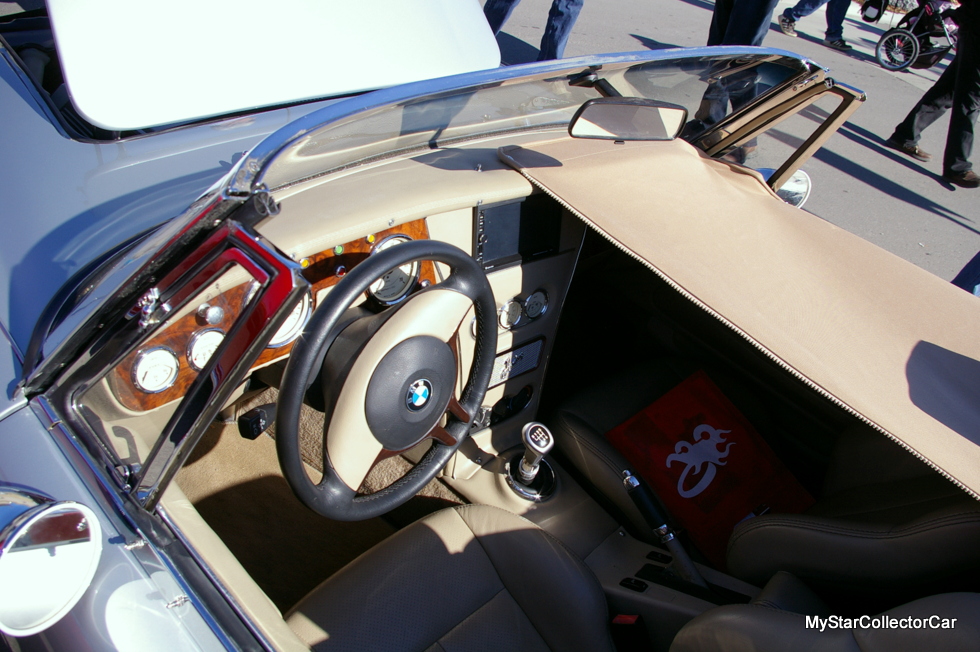 The car can also stop on a dime because Malcolm used massive four wheel disc brakes to slow down the custom Healey. Malcolm owns numerous exotic vehicles, including a BMW Z-1, but stated his hand-built Healey is the "best car I've ever owned", in his words.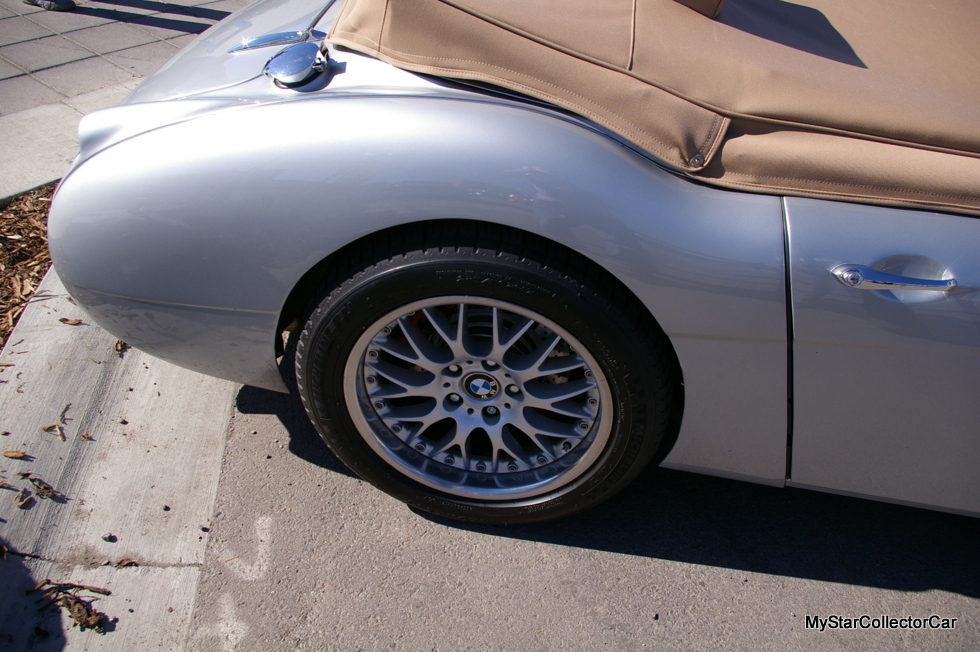 14 years is a long time for a car project and "sometimes you just want to give up", in Malcolm's opinion. However, he persevered and built the "only one in the world", in Malcolm's words.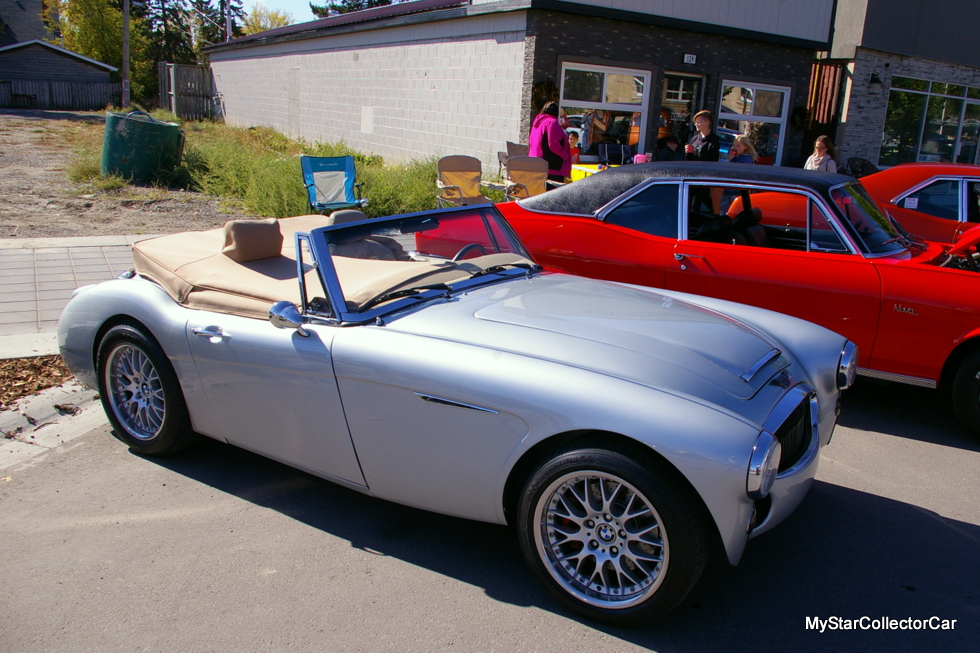 The Austin Healey also has all of the creature comforts associated with a modern vehicle, including Blue Tooth, GPS and a 21st century sound system. The Healey even has a complete LED light system that ensures Malcolm can see (and be seen) on the road.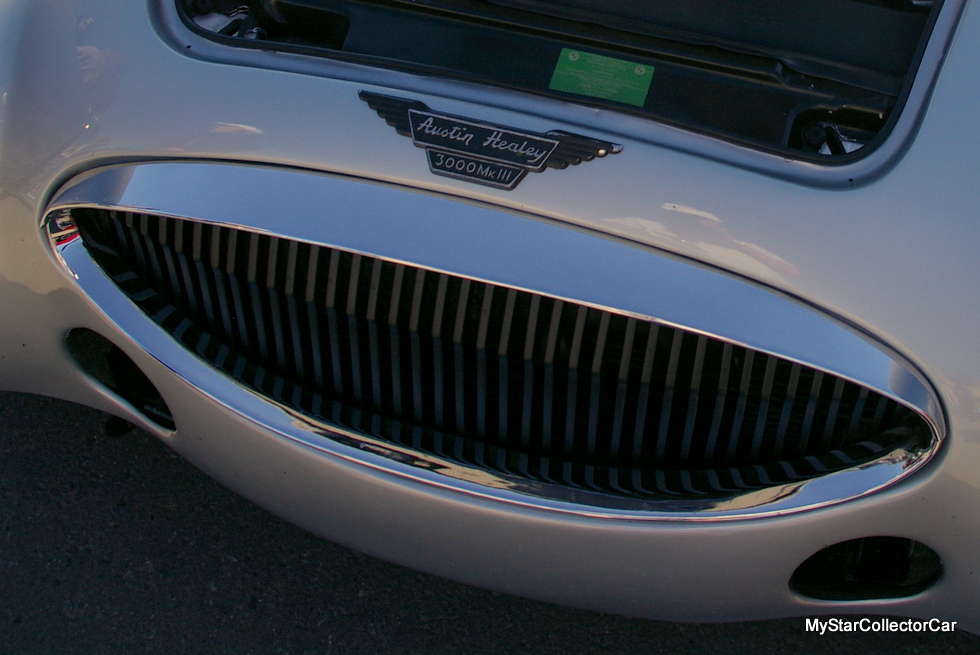 The Healey now sports a custom top and windshield that are engineered to offer maximum fit for the car. The dual exhausts on the car are geared toward performance and make a sound that is a dead giveaway Malcolm's Austin Healey no longer has a stock engine under its hood.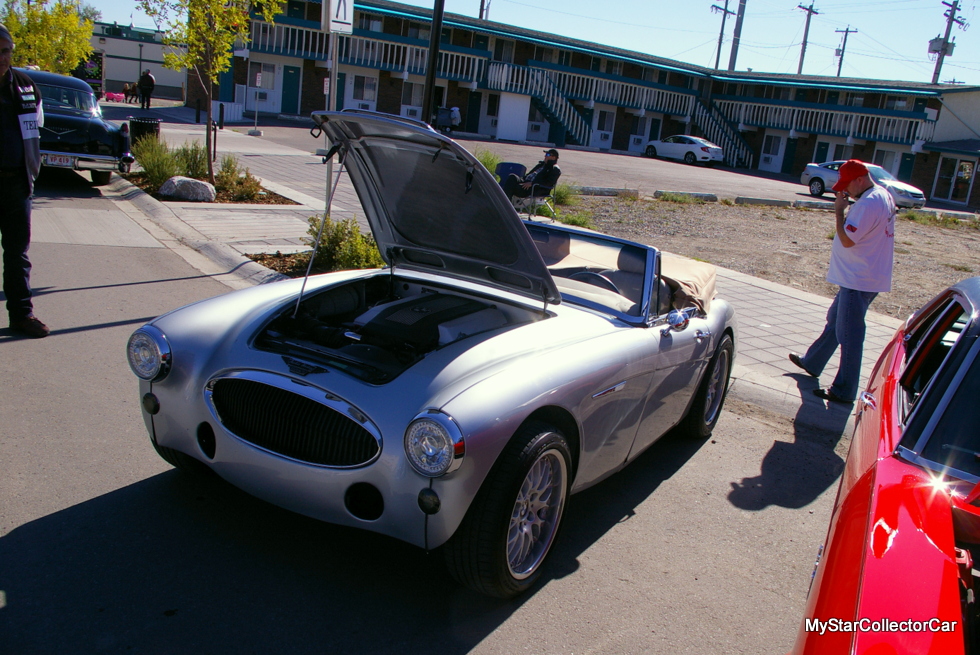 Malcom can confirm the new level of performance in his custom Healey with his final assessment about his now-untamed beast of a car: "ballistically fast".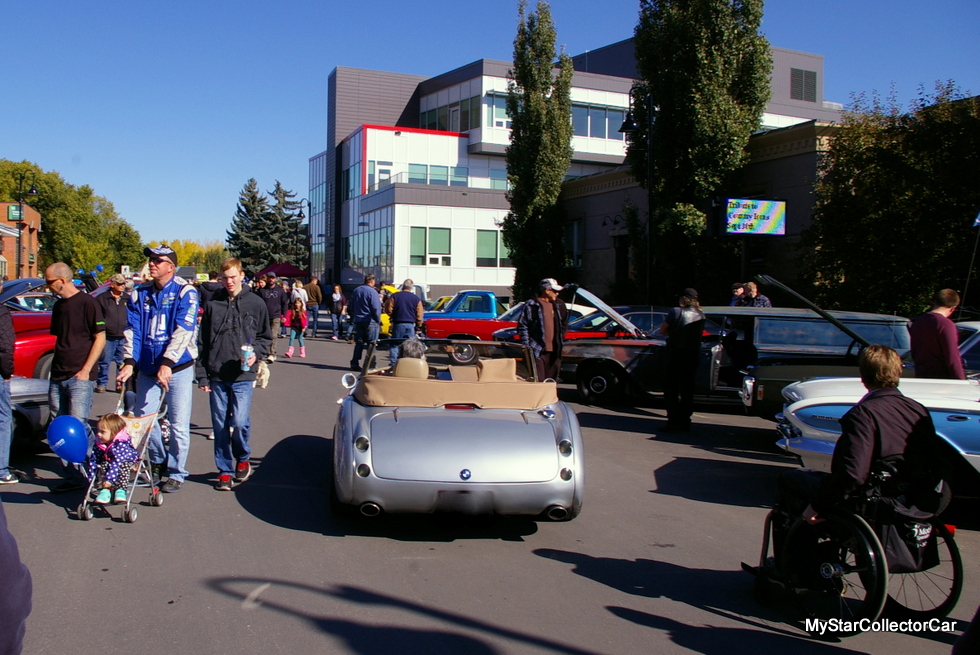 That is a colorful and apt description for Malcolm's resto mod Austin Healey. 
BY: Jim Sutherland
Jim Sutherland is a veteran automotive writer whose work has been published by many major print and online publications. The list includes Calgary Herald, The Truth About Cars, Red Deer Advocate, RPM Magazine, Edmonton Journal, Montreal Gazette, Windsor Star, Vancouver Province, and Post Media Wheels Section.