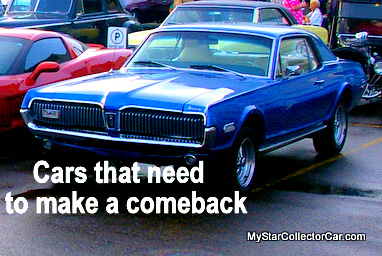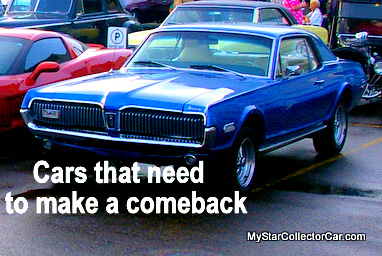 The idea of a car brand that has gone on its last run is as sad as a New Orleans funeral during Mardi Gras.
Both are painful(and almost always) final farewells.
But Detroit can resurrect the dead when the spirit moves them, so we chose some easy re-incarnations for the Big 3.
Let's start with the General. It has shed itself of iconic names like Pontiac and Oldsmobile, but our simple resurrection would be the second generation Pontiac Firebird Trans Am.
The 2011 Camaro platform would be a solid foundation for a muscular revival of the legendary 70s T/A from Poncho. The basic design is already there for GM, so their investment would be cosmetic surgery to the sheet metal. That cosmetic surgery should closely resemble the original Firebird to sell its nostalgia to buyers.
A stylish T/A shaker hood, complete with an old school thunder-chicken decal, would seal the deal for eager buyers. Today's insane performance options would mean that a new Pontiac Firebird would drive as fast as it looks-a big jump over the 70s ancestor.
The Blue Oval boys also have a pony car platform that could bring back an extinct model from the extinct Mercury name: the Cougar. The 60s Cougar was the unloved first cousin to the wildly popular Mustang.
The first generation Cougar deserved a better fate than its perception as a bad idea by Ford. It had hide-away headlights and wild sequential rear turn signals that should have given the Cougar much more curb appeal (and subsequent public acceptance) than it got in the 60s.
Some felt that Mercury had made its bed as an upscale name in the Ford family, and any attempt to change that reality was a crime against nature. So even a muscled-out XR7 was not enough to change the tide of public opinion about the original.
We strongly disagree with the belief that an original Cougar was a mistake. In fact it was one of Ford's "better ideas" in an era when that catch phrase was part of their ad campaign.
So a basic 2011 Mustang platform would be well served by a cosmetic reincarnation of its late cousin, complete with the original front and rear look from the 60s Cougar model. Maybe today's buyers would finally see the light on this feline.
Last but certainly not least are the boys from Mopar. Chrysler has buried the Plymouth name for several years now, but the company would be well served by a new Plymouth Barracuda model.
The 'Cuda name is held in reverence by millions of Mopar car guys, so its re-introduction would be an instant hit with very eager buyers. The 2011 Challenger platform would provide the chassis for one of Chrysler's most popular models, the 1970-74 'Cudas.
Sure there are some guys who only love the 1971 dual headlight models and others that are dedicated single headlight guys, but these are minor problems that might even get solved by a simple fistfight. The major point would be the resurrection of an iconic pony car that left-but was never forgotten by an entire generation of car guys.
A new 'Cuda is a no-brainer because the original shared a lot of components with the original Challey, so there is no reason not to put the 'Cuda sheet metal on a new Challenger.
Maybe one (or all) of the Big 3 would consider resurrection of the dead for some of their famous departed models.
The Big 3 mentioned would all be great candidates.
Jim Sutherland
COMMENTS
DENNIS-They're way too busy catering to the 'green crowd' with names like "Volt" and "Leaf". "Muscle car" names indicate just exactly that, muscle. We can't have 'muscle' anywhere, it might 'offend' someone these days. Just look at the emasculation of the American male in the last generation in books, commercials, and sit-coms. The American male bought the 'muscle cars'. These days, we are supposed to be 'getting in touch with our inner feelings', by driving crappy, gutless, little cracker boxes, to show we care, right? The only place you will find 'muscle' these days is on Gay, female, bikers.
More stories about departed car models at – https://www.mystarcollectorcar.com/