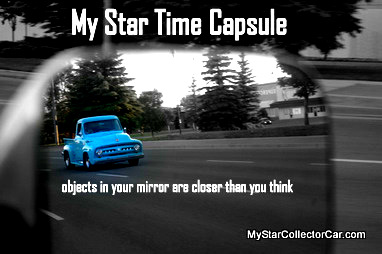 We found this very familiar Ed (Big Daddy) Roth T-shirt ad in a 1969 Hot Rod Magazine.
His wildly over-the –top approach to life was well illustrated by his famous outlandish T-shirts.
Ed didn't know the meaning of subtle.
It had no place in his life or business because Ed was a hotrodder's hotrodder- and a god to every kid that saw his crazy cars on a shirt that they had to own, and $2.79 made them an affordable bargain.
We loved the rivalries that were so skillfully printed on his shirts. It was all about Big Block domination on the Ed Roth T- shirts and the streets themselves in the 60s. Those of us who were too young to drive had to settle for the shirts, but Big Daddy's shirts were a pretty good second choice.
The 60s was a crazy era of brute force and smoking tires. Ed (Big Daddy) Roth just put a lot more fun in the crazy part of the muscle car wars.
Jim Sutherland
COMMENTS
DENNIS:"Yup, I remember the days when he used to do pin striping and sell t shirts at car shows."
ROBERT:"We lived on the water and my friends 3 year old sister would ask me to take her out in (my) boat. I bought her a Rat Fink ring at the corner store. When I gave it to her she said "know we're married, take me out in (our) boat. That's at 3 years. Old."
For more going back in time car stuff click here-https://www.mystarcollectorcar.com/