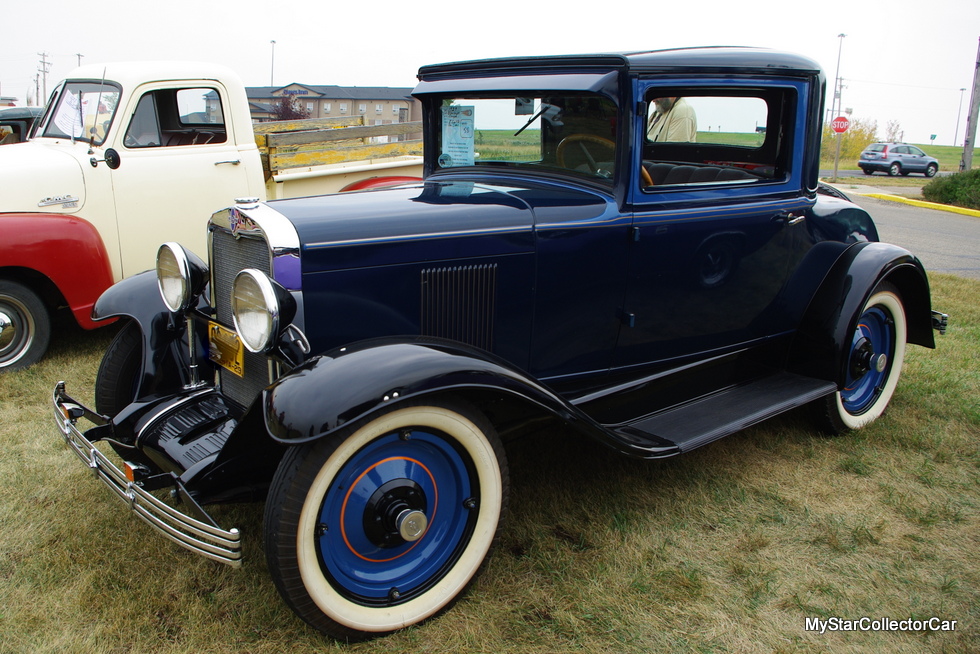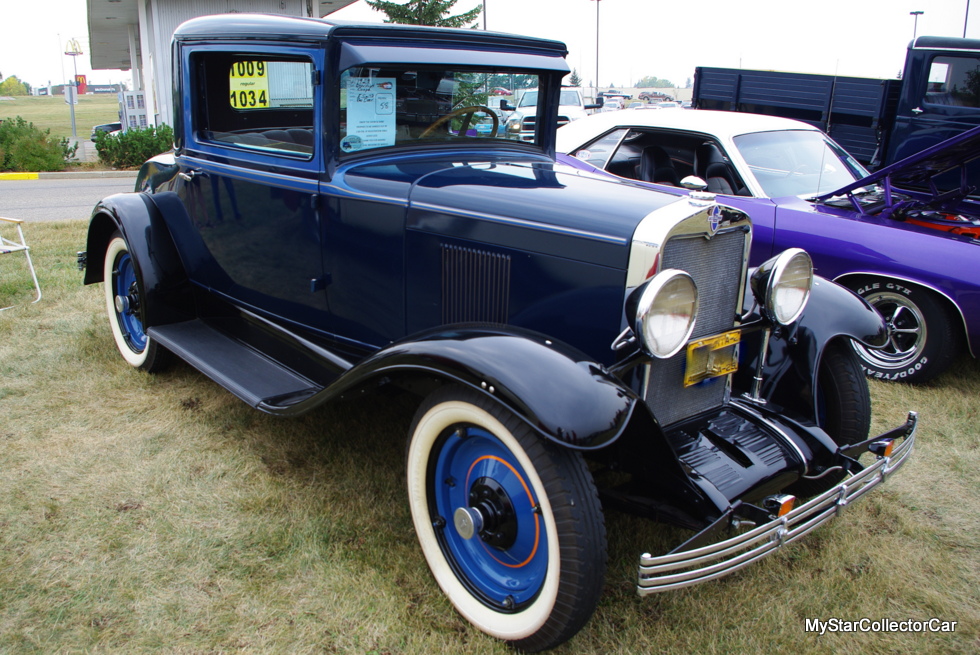 1929 was a notable year because it marked the end of the Roaring Twenties when Wall Street crashed on Tuesday, October 29, 1929 and plunged North America into a grim economic decade known as the Dirty Thirties/Depression.
However, there was some good news in western Canada because Edgar Smith's father purchased a brand new 1929 Chevrolet Coupe from a local dealer.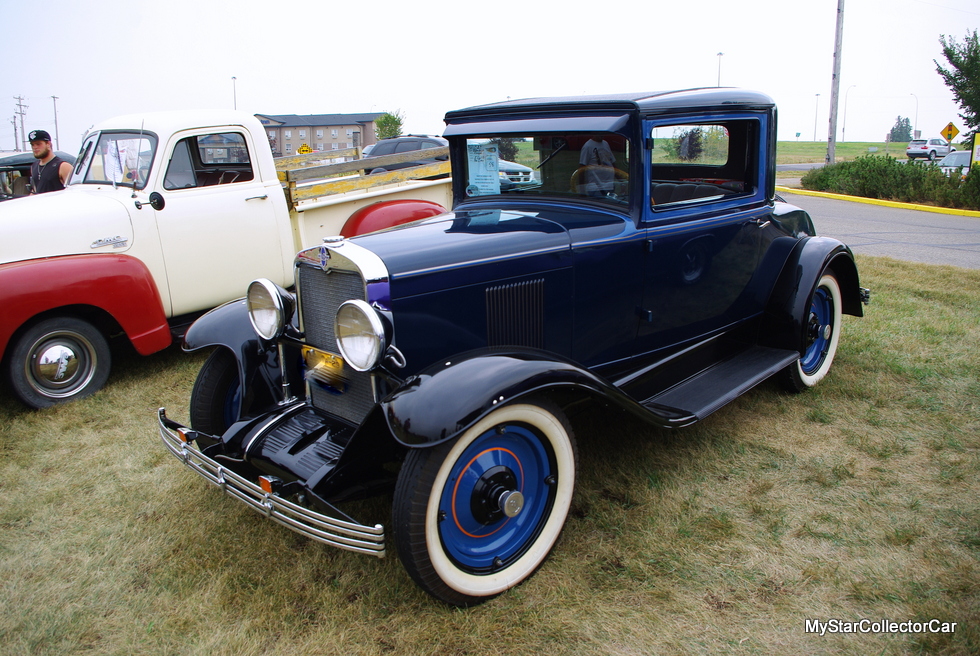 Edgar's father was a practical man who farmed for a living and the '29 Chevy was bought for a purpose for his family. The Chevy was used for trips to town on "nice days", according to Edgar.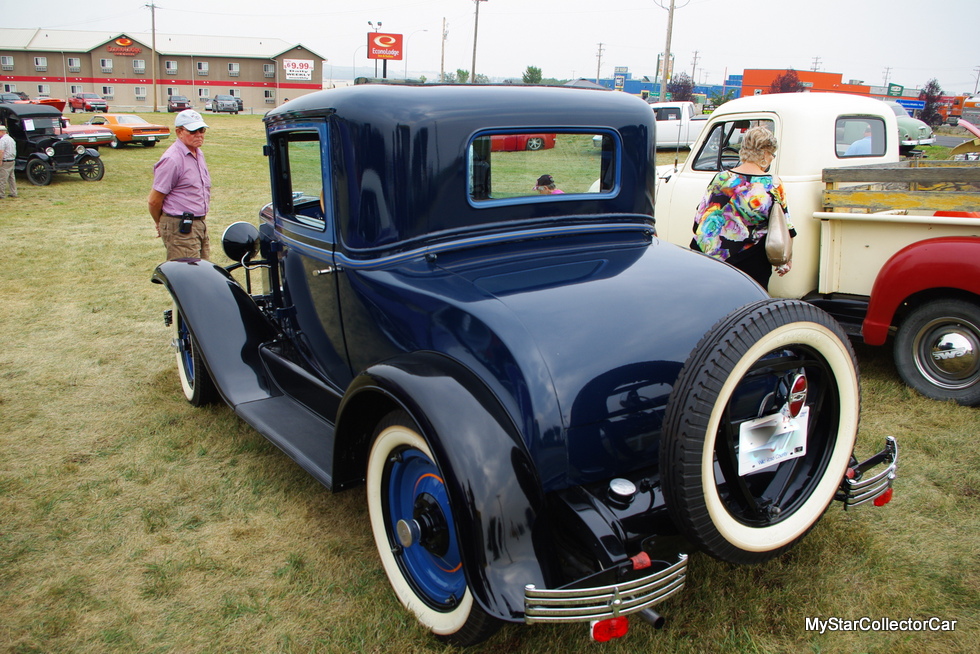 Edgar recalled how it was also used to "haul groceries, weaner pigs, cream cans and even coal when the farm supplies got low".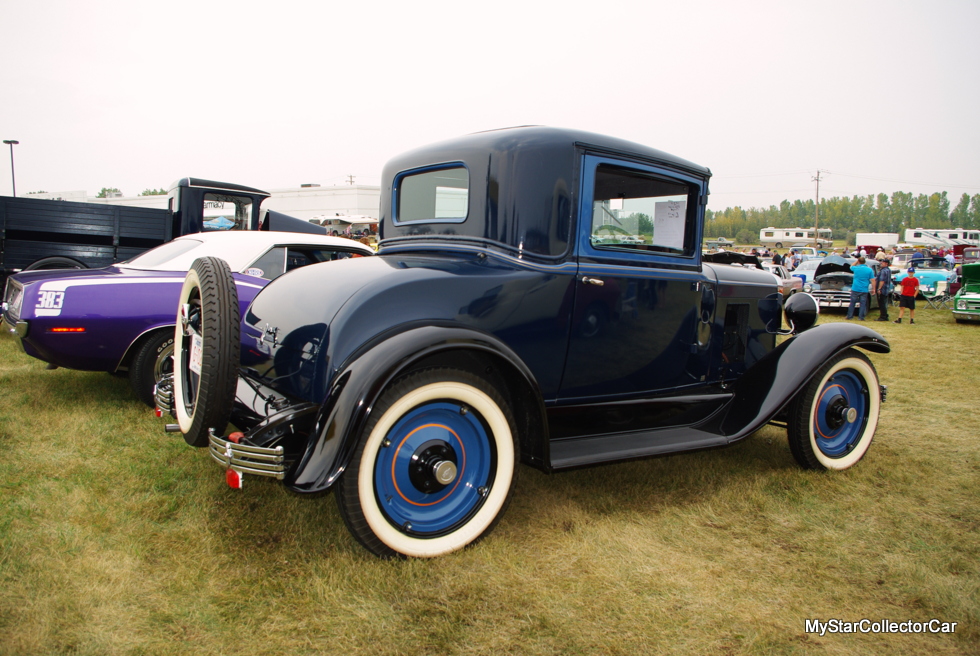 The '29 Chevy also chauffeured kids as part of its duties so Edgar developed some very fond memories of the car from his childhood.

For example, Edgar recalled how the car's radiator was wrapped in a large robe to keep in the heat when the Chevy was used during a cold spell because there was no anti-freeze available to his family. The war years included rationing and required a tire repair kit to keep the car on the road. These events may seem different to a younger car guy, but they were a way of life for Edgar and his family- and he remembers them with a sense of great fondness.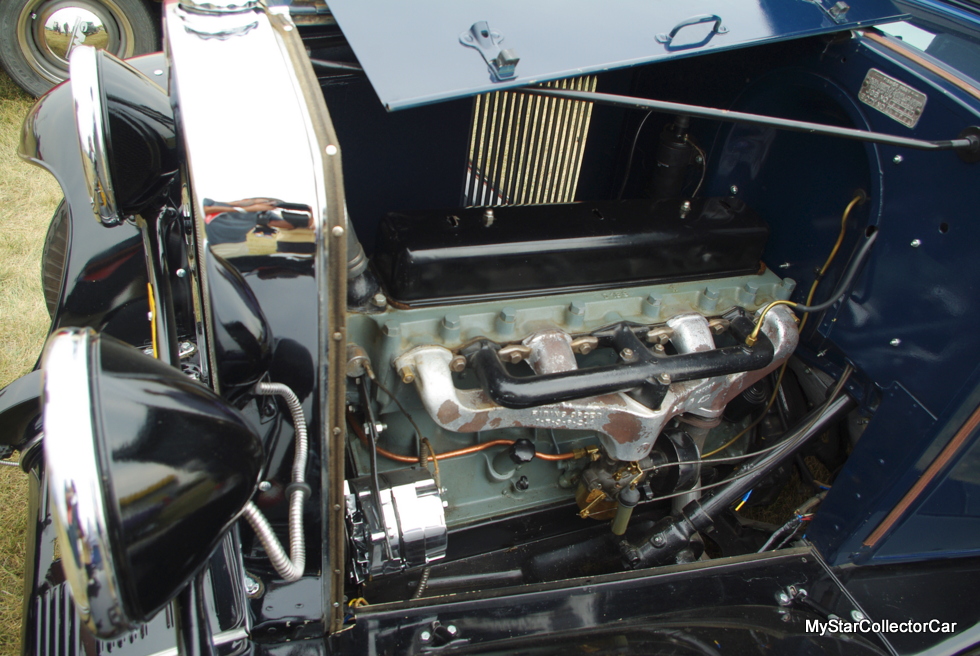 Edgar's father held onto the Chevy for 20 years until he purchased another vehicle, but Edgar was always attached to the '29 because he grew up with the car and it was his father's vehicle.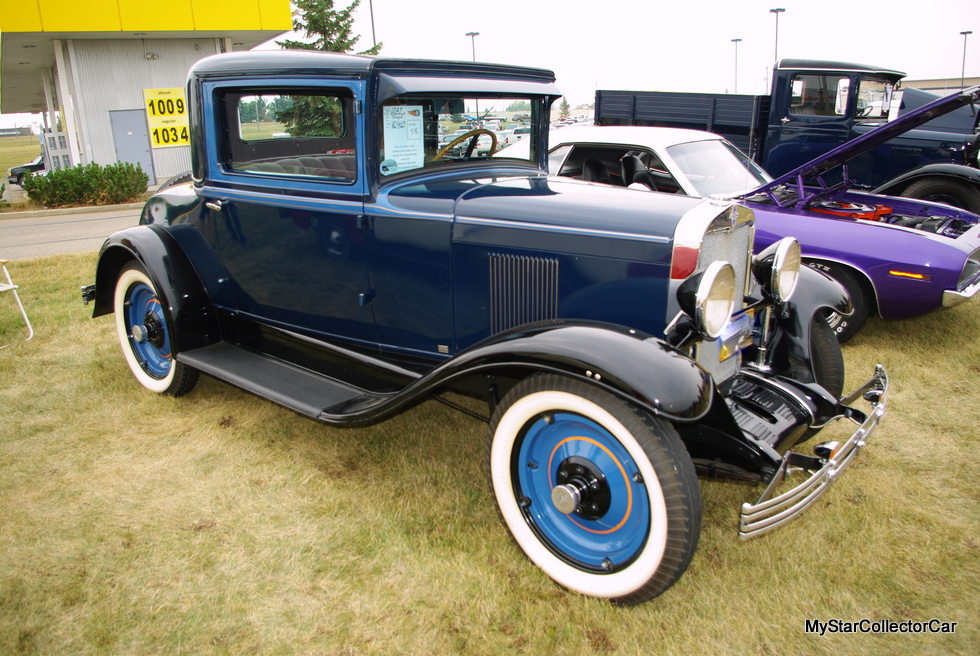 The car was sold to its second owner in the early 1950s and he never rebuilt the Chevy during his long period of ownership. Instead he parked the car until his death and Edgar became the Chevy's third owner in 1993.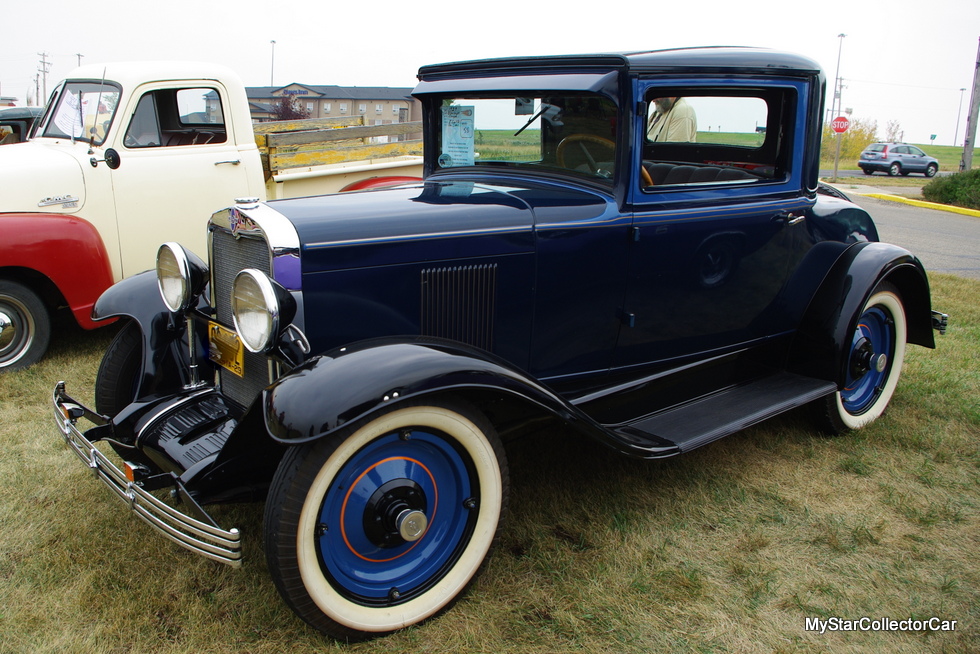 Edgar wanted to restore the 89-year-old car back to its original glory as a tribute to his late father and Edgar's own happy childhood with the Chevy on the farm.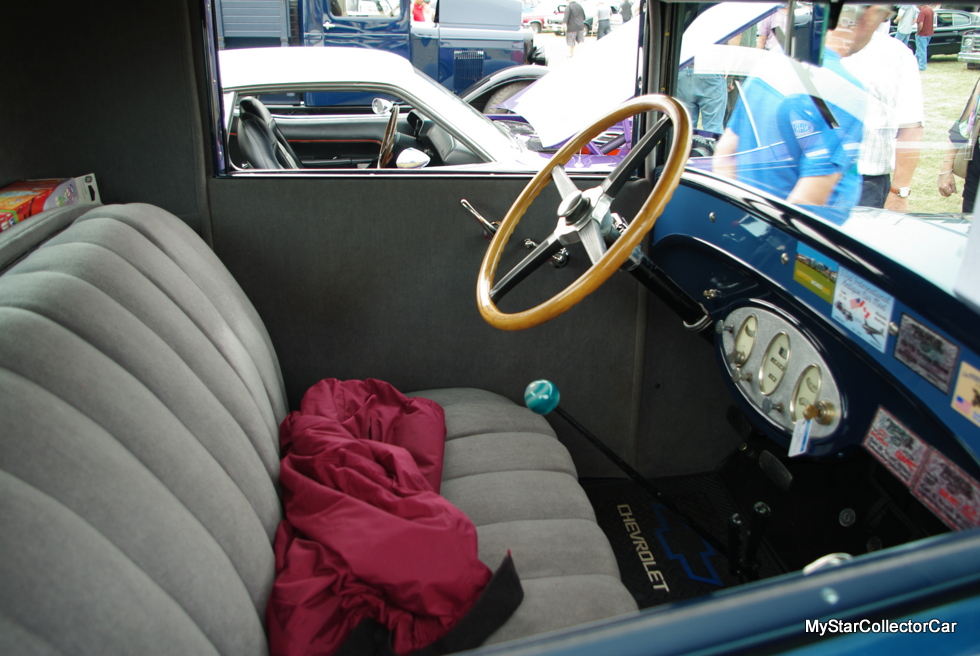 The biggest task was the wooden frame on the Chevy because it had deteriorated badly over the past 88 years. Edgar managed to find a wood craftsman who was willing to tackle the project and replace the rotted frame with an oak frame.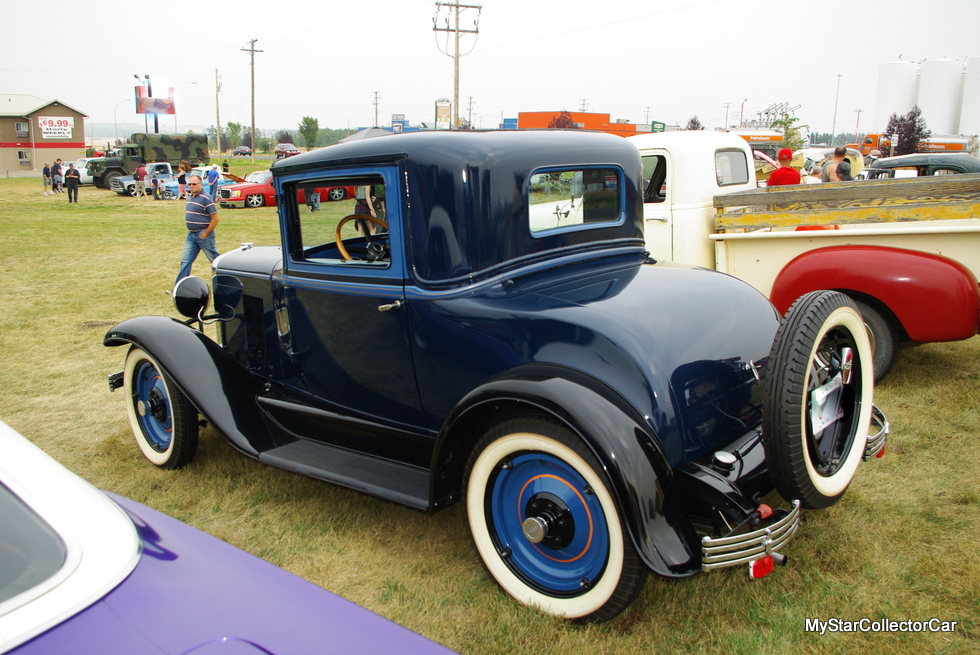 The restoration process was not easy and required the skills of the wood craftsman to move the project forward for Edgar.
He kept the original power train, including its six-cylinder engine that still has an outlet for the factory hand crank in any situation where the Chevy's factory electric starter is unable to perform its duties. Fortunately, Edgar has not been forced to use the hand crank and it is used for display duties.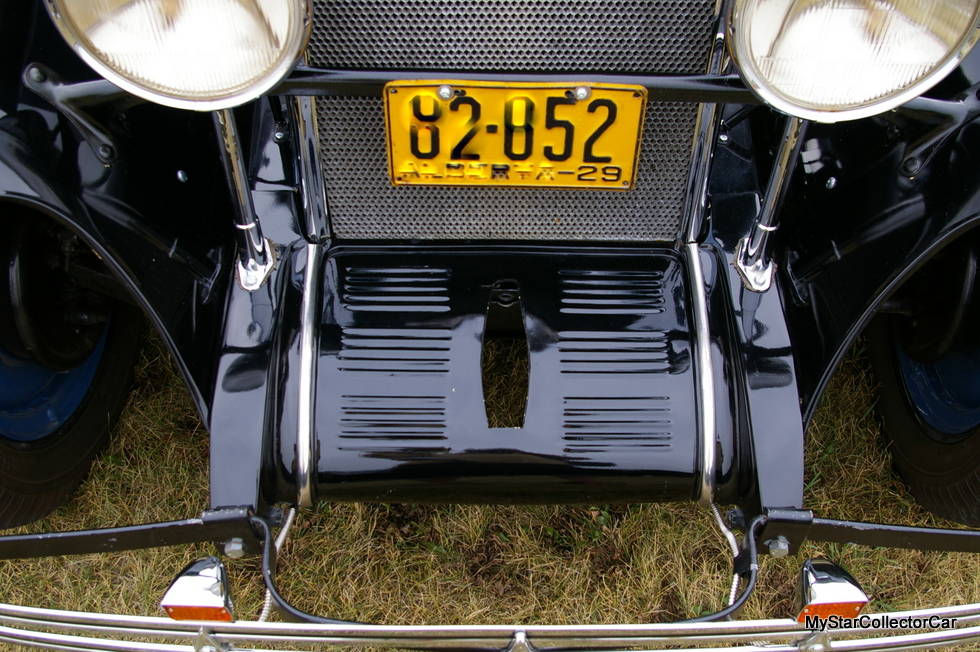 The upgrades on the Chevy include a 12-volt alternator system, aftermarket brake light, and signal lights to make sure the car is ready for modern traffic.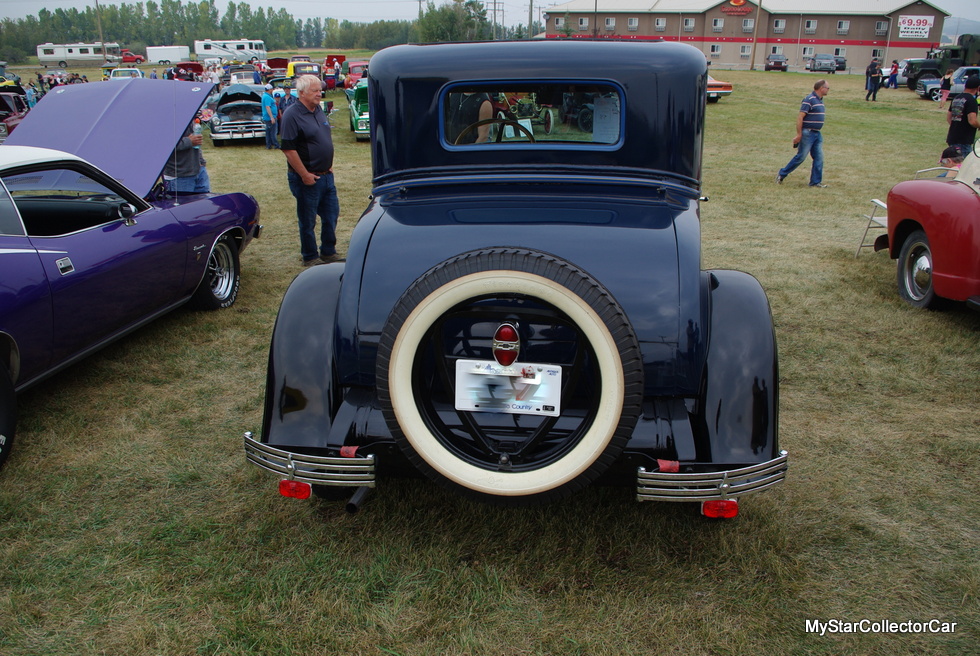 Edgar told MyStarCollectorCar that his '29 Chevy "runs nicest at 45-50 mph (about 70-80 km/h)" and things get a little dicey at 60 mph (100 km/h) because that speed was very fast in 1929. Throw in factory mechanical brakes and it seems like a really good idea to keep the '29 Chevy under its potential in terms of speed.
However, a trip down memory lane is the real reason for this happy reunion between a car guy and his 1929 Chevy Coupe. That is the best of reasons for us at MyStarCollectorCar.  
BY: Jim Sutherland
Jim Sutherland is a veteran automotive writer whose work has been published by many major print and online publications. The list includes Calgary Herald, The Truth About Cars, Red Deer Advocate, RPM Magazine, Edmonton Journal, Montreal Gazette, Windsor Star, Vancouver Province, and Post Media Wheels Section.