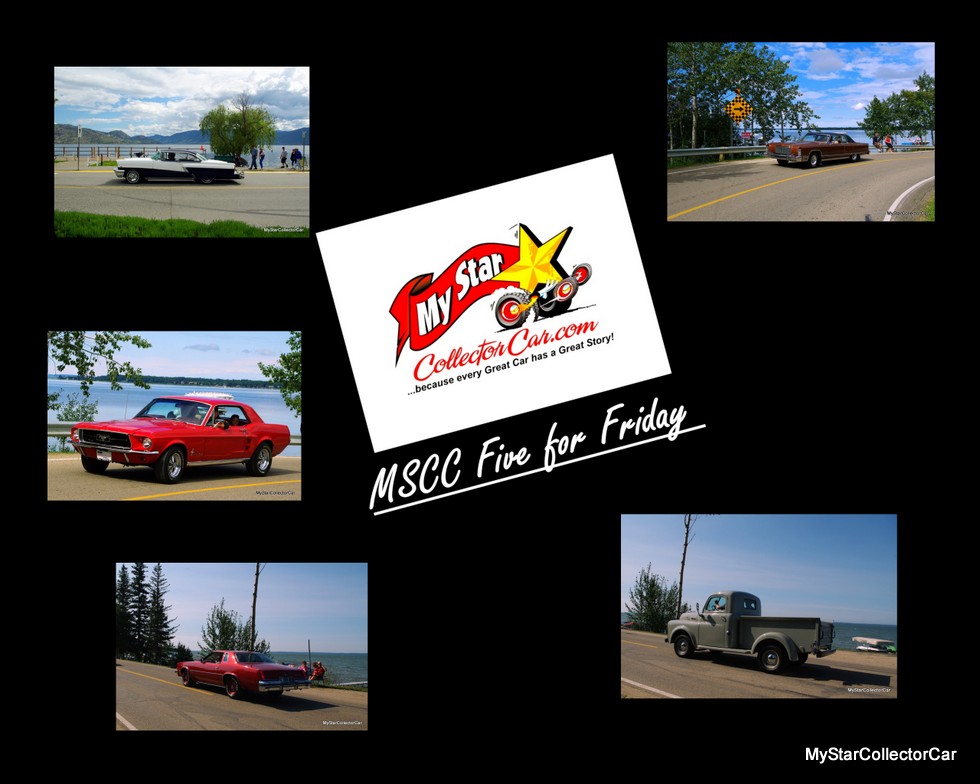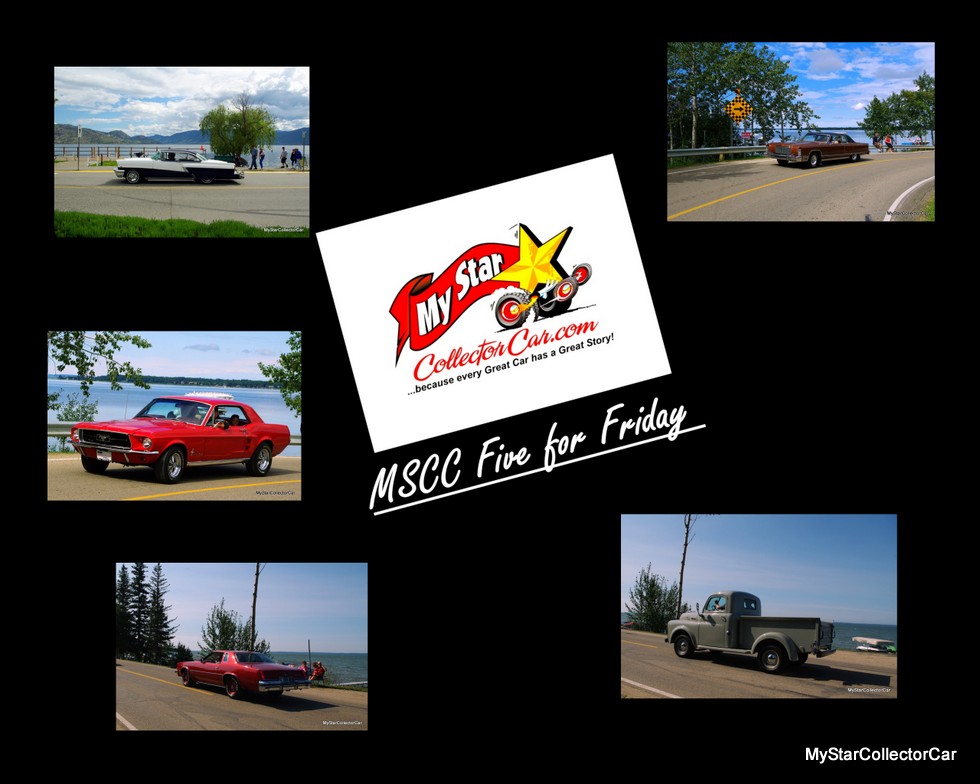 WELCOME TO MSCC FIVE FOR FRIDAY—FIVE GREAT SONGS WITH SUMMER IN THE TITLE
MyStarCollectorCar never stands still—that's the nature of the hobby because old iron that stands still eventually ends up as a metal cube.
You don't want to end up as a metal cube so here's a new weekly feature–Five for Friday.
Five for Friday is pretty simple and unlimited at the same time because it's going to be about five things with a basic theme or connection to the car hobby.
This is one of those infinity concepts because there won't be set rules beyond the basic "five things" connection so be advised—this is a free association exercise so there will be some 'out there' stuff to read.

It's going to be a lot of fun for the guys at MSCC—we don't like rules but we can live with loosey-goosey rules like the ones for Five for Friday.
FIVE FOR FRIDAY—FIVE GREAT SONGS WITH SUMMER IN THE TITLE
I get the first crack at Five for Friday because I thought of it first. Jim Sutherland didn't come up with the idea—a common occurrence at MyStarCollectorCar.
I want to talk about five songs you need to put in your car playlist during the summer months. No—it's not going to have a Beach Boys song in the list. They're pretty cool but you can hear them on any oldies station. This is a completely subjective list with no specific format but the songs will have a brief explanation.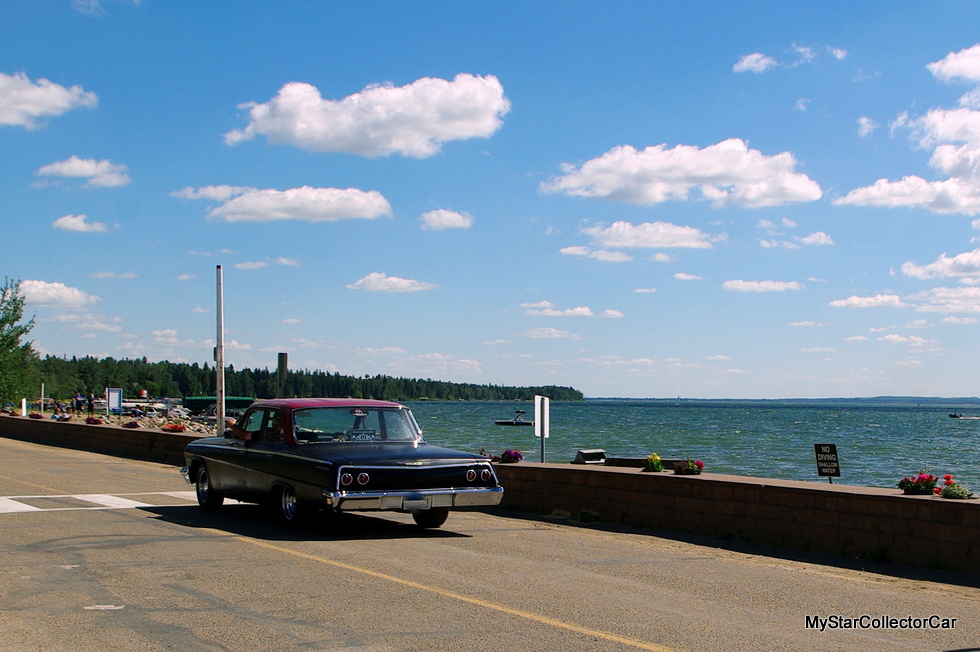 They'll be a welcome addition to the Summer of 2017—or not—but they sure work on WJER (my personal radio station).
The first song is by a one hit wonder named Walter Egan. It's called "Hot Summer Night" and it was the B-side of his only hit "Magnet and Steel". It has a classic late 70s vibe so you're out for a rip in 70s iron this will make your summer day just a little more period correct.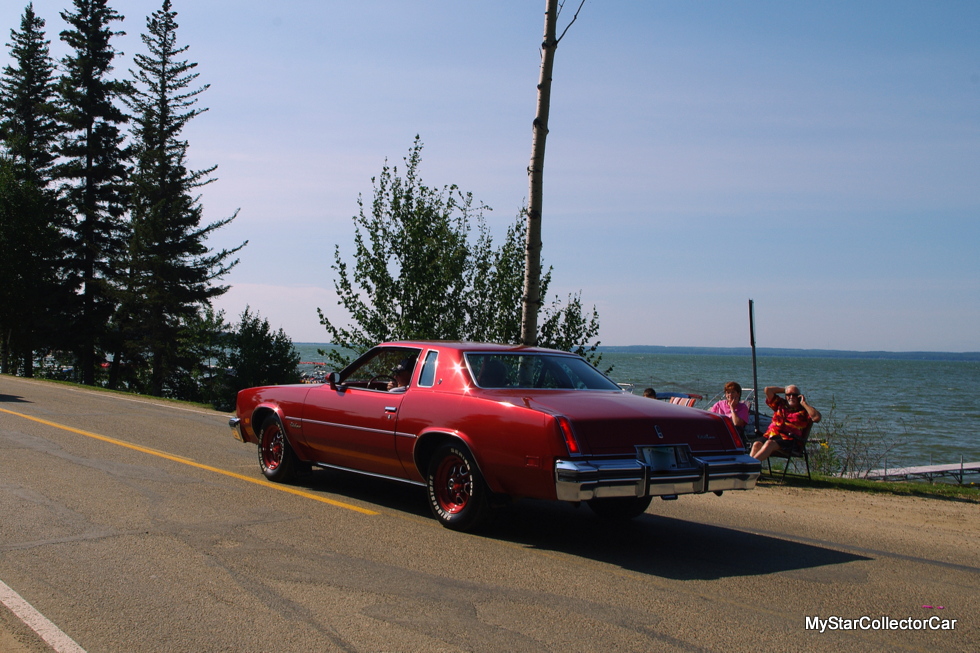 The next song was a big hit for The Lovin' Spoonful back in '66. "Summer in the City" was the ultimate hot summer night song and I loved it when I was a kid but this Five for Friday thing is full of curve balls so I picked Joe Cocker's 1994 remake. I didn't like the phone conversation part of his version but Joe did a great cover—you can listen to it and be cool in a 60s ride or your Mom's 1990s era used minivan.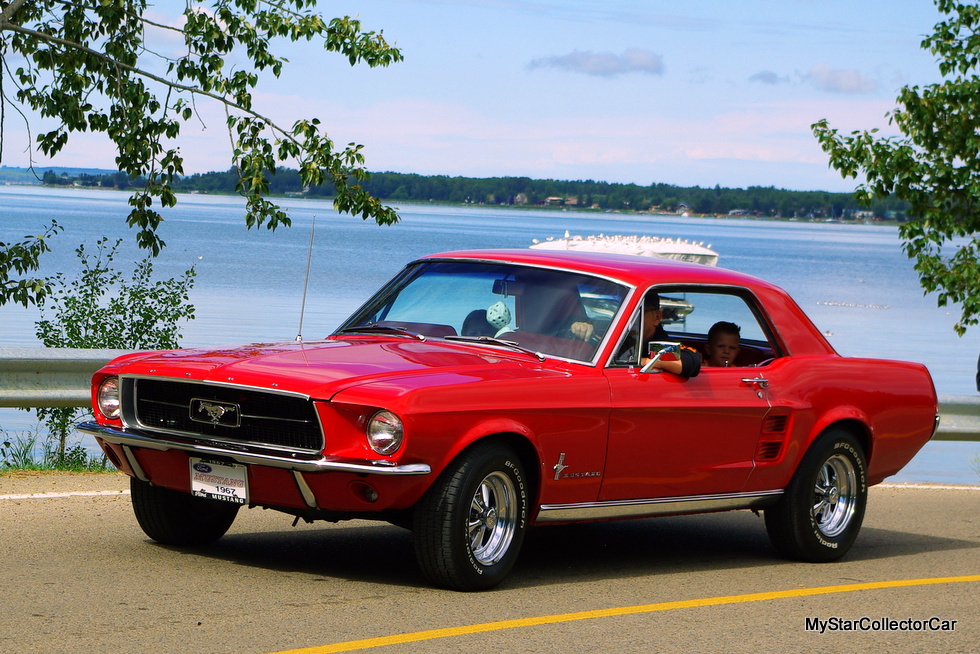 You have to add a 50s song to any summer song list and Richard Barrett and the Chantels had a solid hit with "Summer's Love". Any classic 50s ride would be proud to have this classic pounding the liver out of its speakers in July, 2017.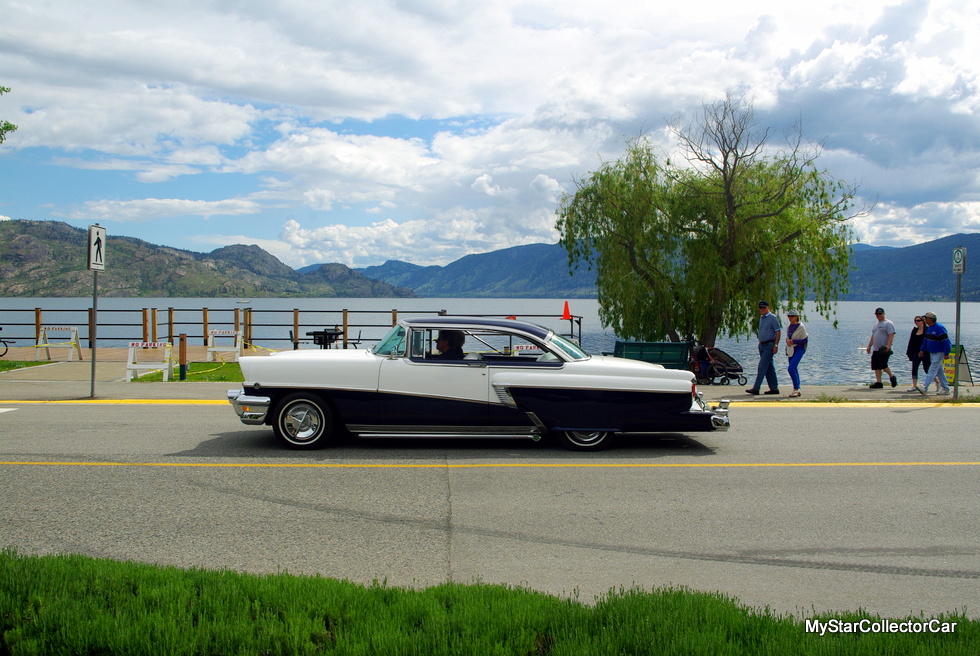 I'm not a huge country fan but every now and then a country tune pushes my radio button. Summerland is a town in the Okanagan area of British Columbia and I first saw it exactly 50 years ago when I was a kid. This is the ultimate resort town and it never lost its magic for me—"Summerland" is also a bro-country song by Florida Georgia Line  and it's about drinking, women and beaches. Those activities were all found in later visits to Summerland but for me the best part is a summer song named after one of my favorite places on the globe. Play this one in a classic old truck.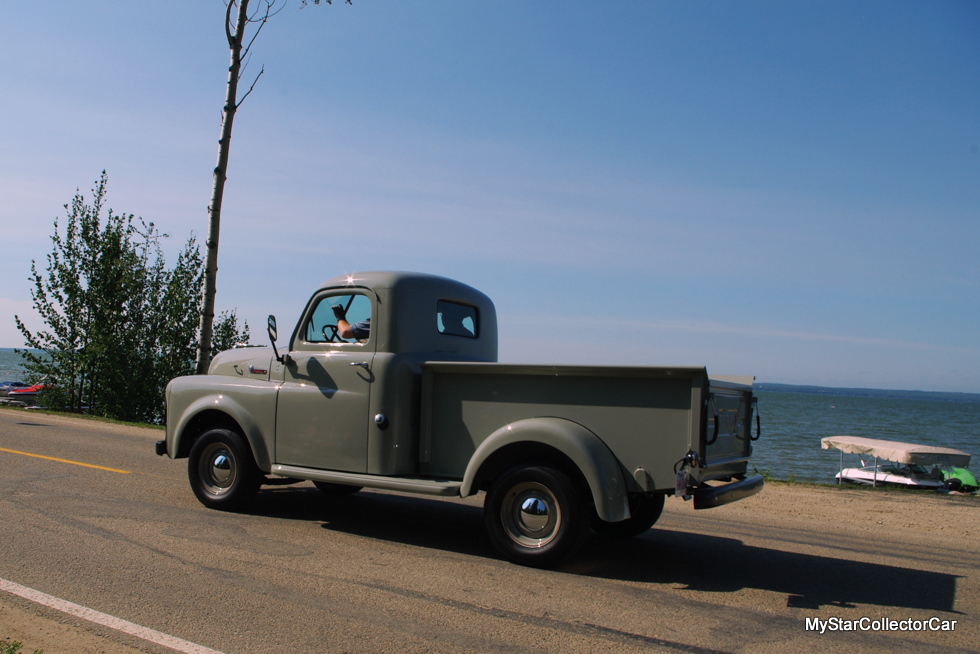 I saved the best for last. "Summer Wind" by Frank Sinatra is one of the best songs of all time—not just summer. He released it in late Summer 1966 and it capped off a highlight summer from my kid world. You can play this in any car (Frank could add style and class to a Kia) but a vintage ride would really honor the Chairman of the Board because Sinatra is a true legend in any era.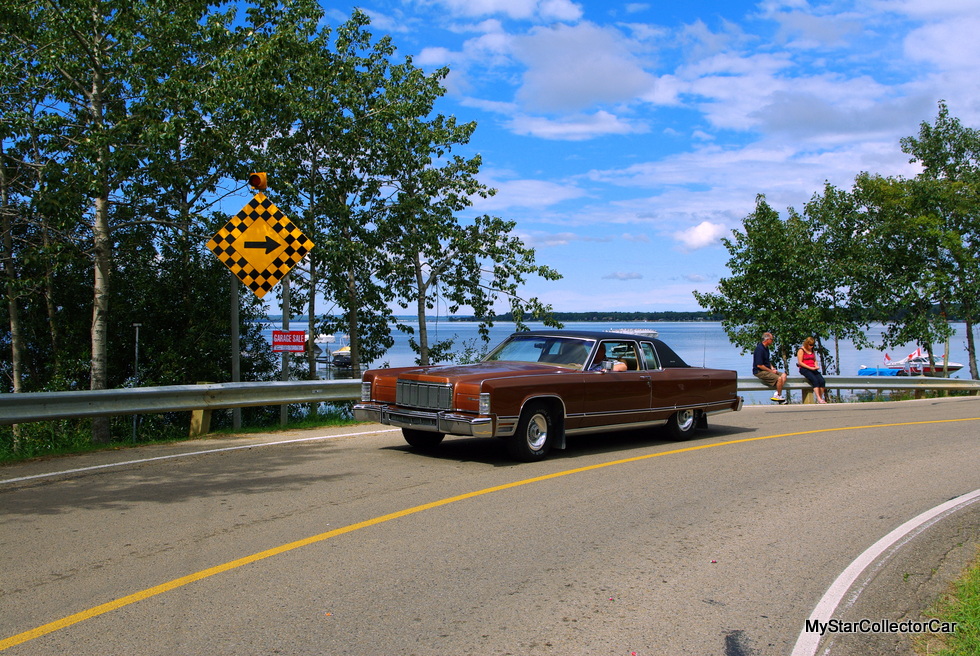 Welcome to the first edition of MSCC Five for Fridays.
Jerry Sutherland
CLICK HERE to Like us on Facebook
CLICK HERE to Follow us on Twitter
CLICK HERE to Follow us on Pinterest
Please re-post this if you like this article.