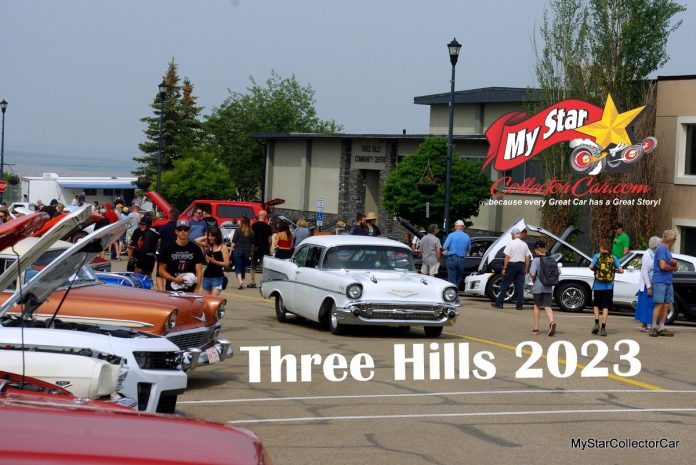 Three Hills, Alberta Canada is the northern equivalent of Andy Griffith's Mayberry because it has the same small-town friendly vibe you saw on the classic 60s TV show.
They also host an annual car show that takes over the whole town.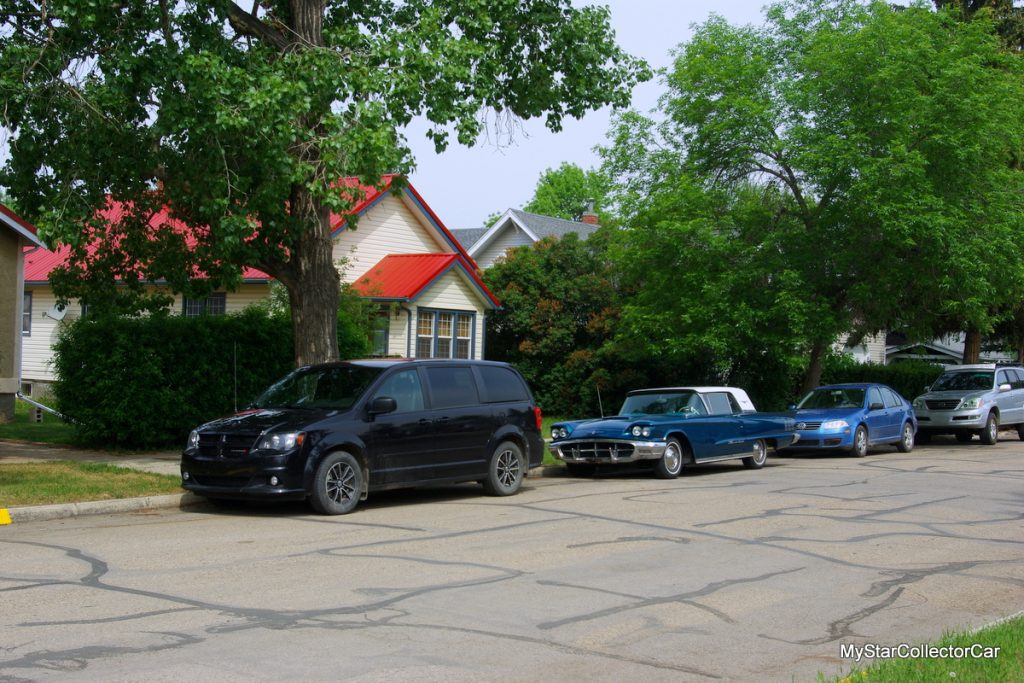 This car show is a tradition for car guys from central to southern Alberta, so it is always packed. The streets turn into American Graffiti for the weekend.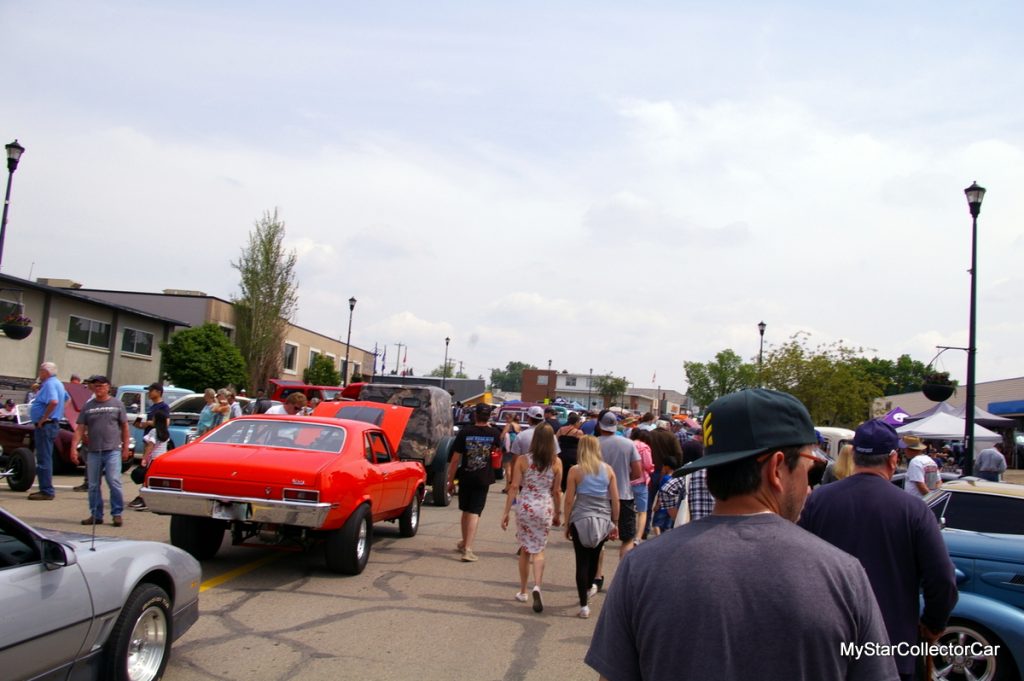 The first car story I found was a '68 Malibu SS396 with a very proud owner.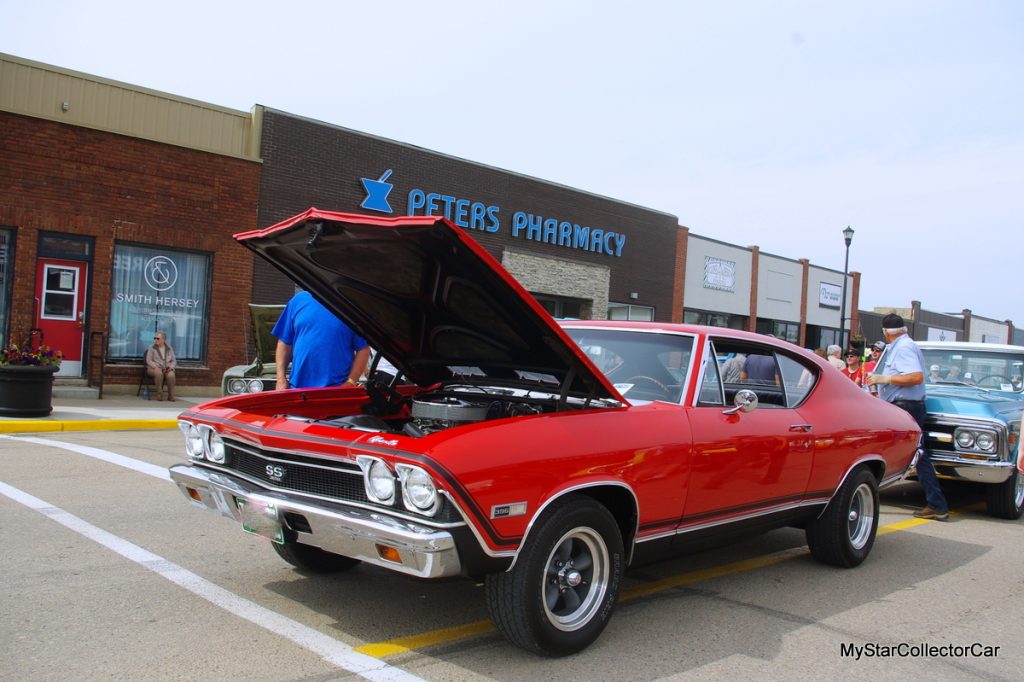 She bought this classic piece of 60s muscle car history for all the right reasons. It was something she's always wanted plus she drives it. In fact, the Chevelle is a form of four-wheeled therapy from the stress of the real world.
The second story I found was a 1961 Plymouth Belvedere four-door sedan. These were unloved cars when they were new, but the upside about this '61 Plymouth was simple–it was the only one at the show.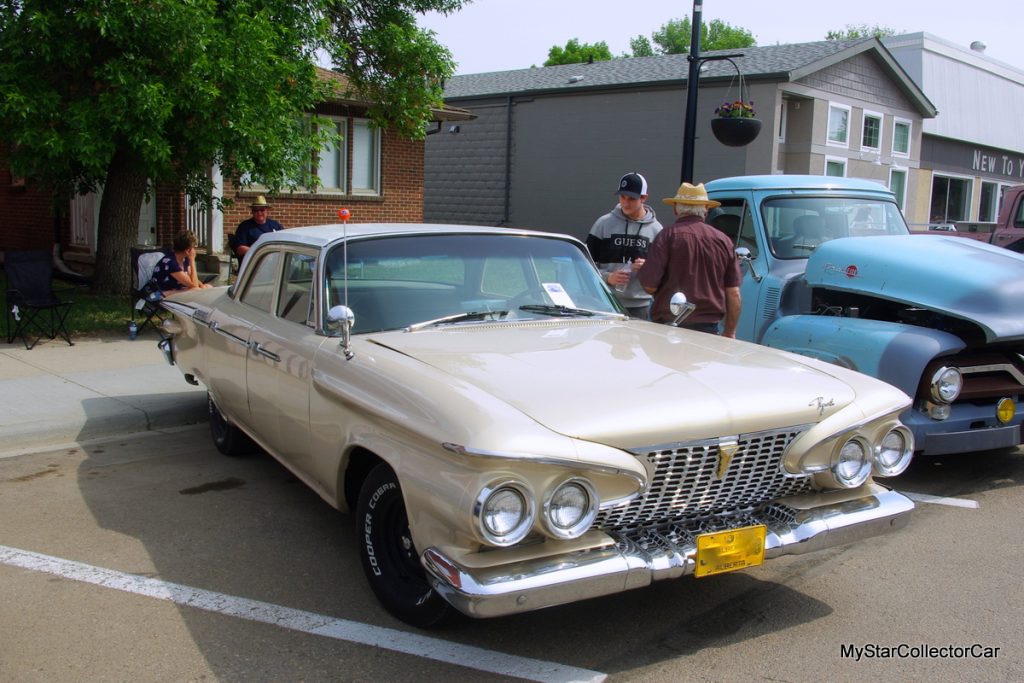 That alone drew me in, but the back story was great. Spoiler alert—there was a very good reason this car was saved. You'll see it in the next few months on MyStar.
The third story I found was a 1966 hemi Charger.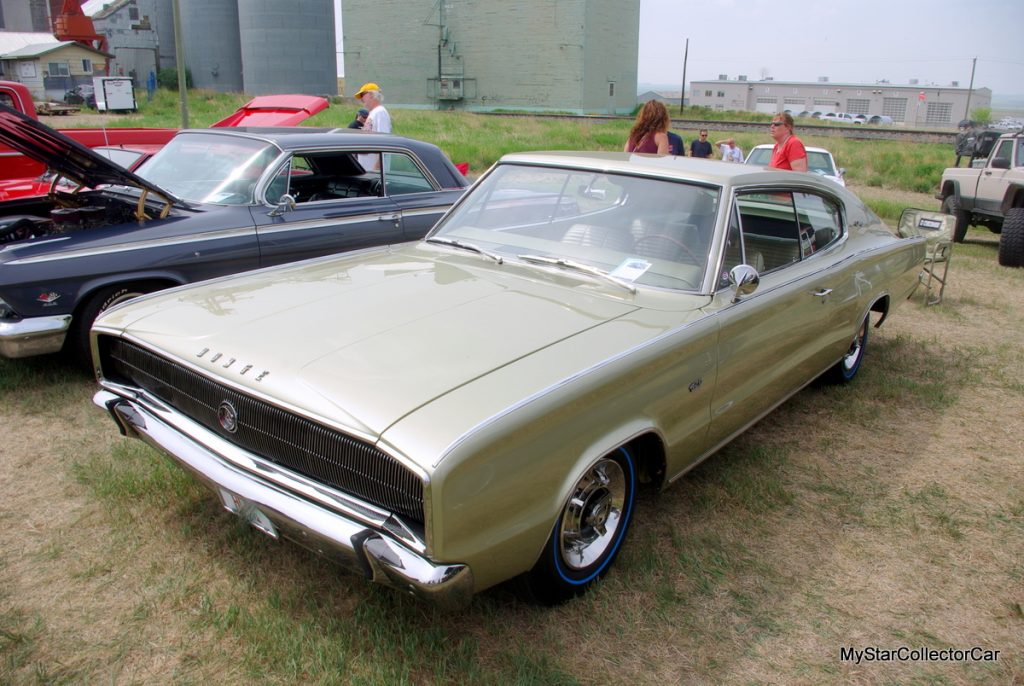 I admit I have had a weakness for first-gen Chargers since I was a kid, and this drew me in like quicksand. It was—in my opinion the perfect owner and the perfect restoration on the perfect car. Mopar guys will be happy to learn this story will be coming up in 2023 at MyStar.
Jim located a great father-son story in the form of a 1968 Ford Cortina 1600 GT.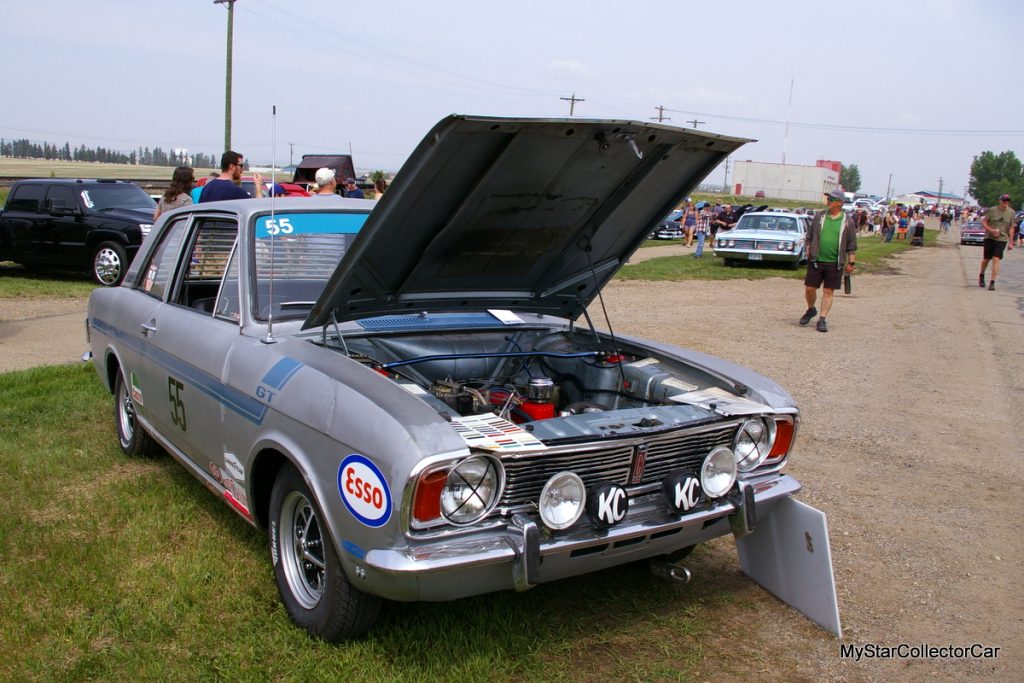 The owner is a huge fan of vintage British iron, so this Cortina was the perfect choice. He comes from a mechanical family, so this car was a winter project/rally car tribute. It has all the period correct pieces to make this a great off-the-beaten-path MyStar owner's story.
70s cars are finally getting their due credit, so Jim jumped at the chance to get the story behind a 1977 Pontiac LeMans Sports Coupe GT.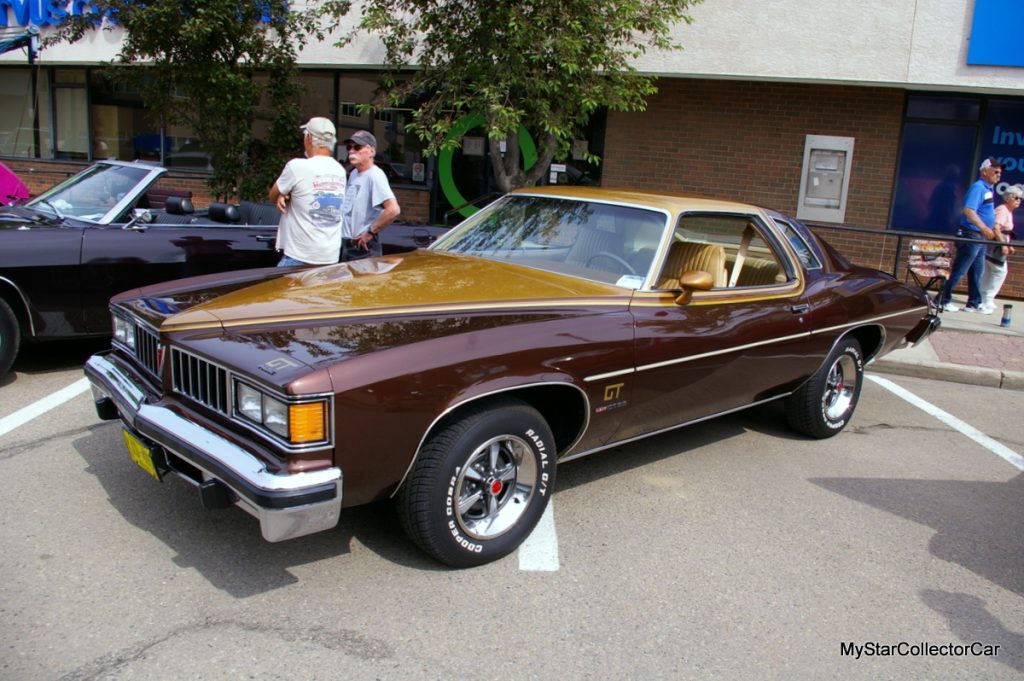 The owner was a lucky guy because there was nearly a fistfight to buy it—these Ponchos are simply that rare. This car was outstanding at a big show, so it was mobbed all day. Fortunately, you'll get all the details about this disco-era rock star on MyStar in a few months.
The last future MyStarCollectorCar owner's story is a 1972 Demon.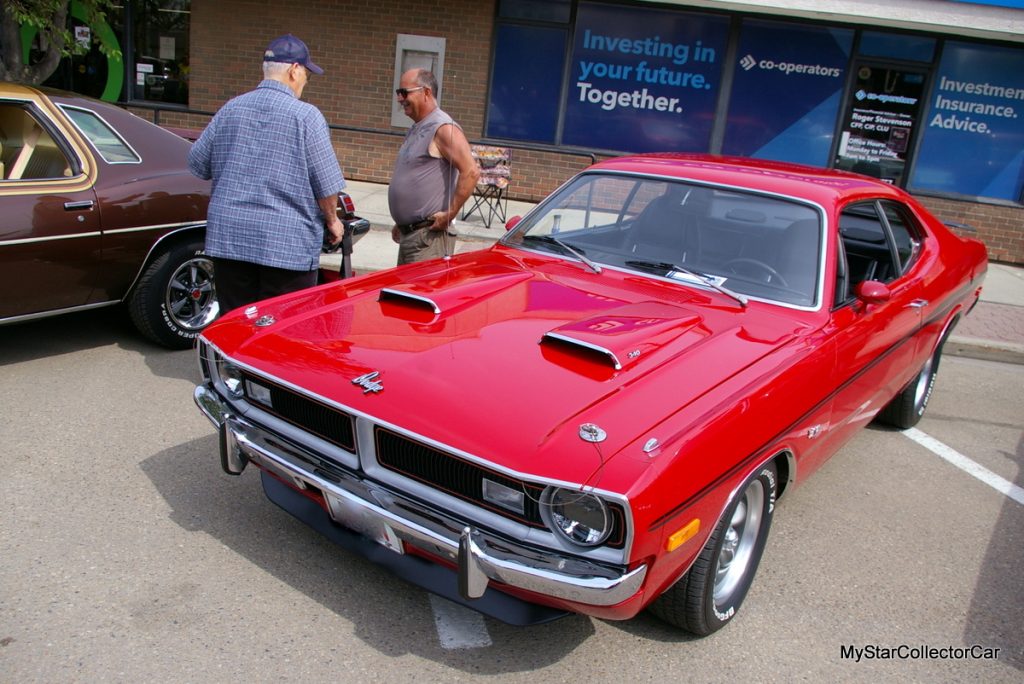 This car is original except for the paint–but it's a mix and match of what came from the factory versus what it is today. The best part about this story was that the current owner met the original owner at the show. He spotted the Demon and recognized his old car. That was the kind of conversation only car guys truly appreciate.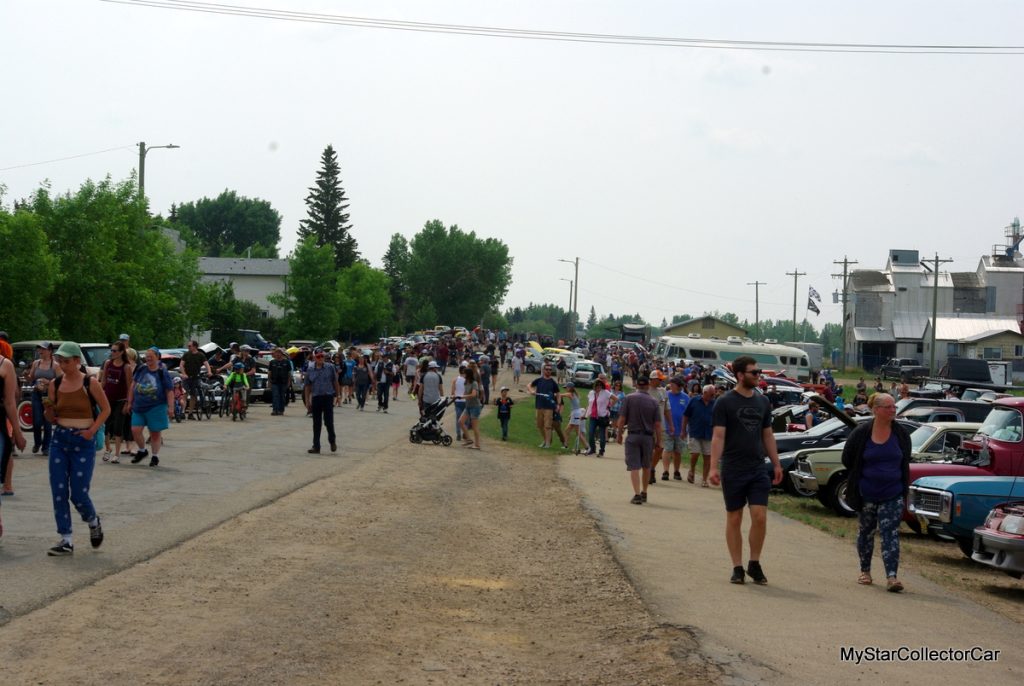 By: Jerry Sutherland
Jerry Sutherland is a veteran automotive writer with a primary focus on the collector car hobby. His work has been published in many outlets and publications, including the National Post, Calgary Herald, Edmonton Journal, Ottawa Citizen, Montreal Gazette, Saskatoon StarPhoenix, Regina Leader-Post, Vancouver Sun and The Truth About Cars. He is also a regular contributor to Auto Roundup Publications.
Please re-post this if you like this article.