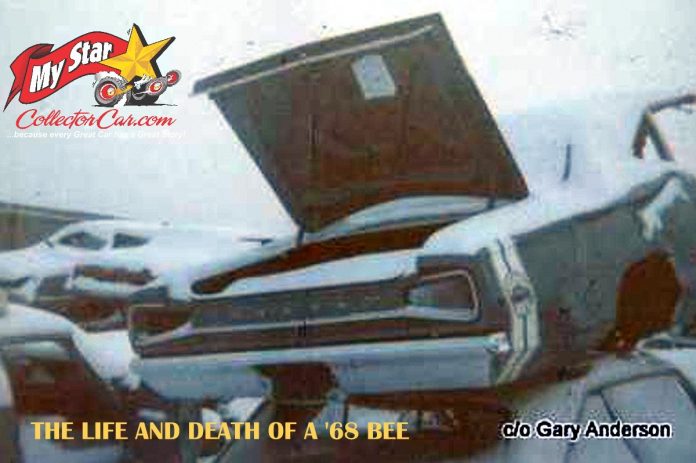 The late 1960s and early 70s Mopars are like a hot stock tip because they left the realm of realistic and affordable value seemingly overnight and entered the stratosphere in prices.
These Mopars are beyond the reach of the average guy in 2013 but back in '68 a young guy with a decent job could easily handle the payments.
Gary Anderson was one of those guys.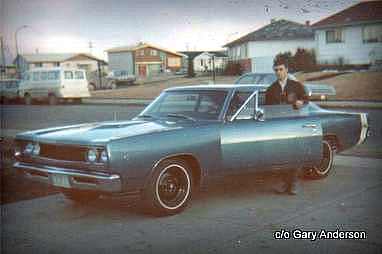 The real problem with the spike in value with Mopar classics in 2013 is that owners tend to throw a wing over their cars to protect the equity. You can't pound on them like you could when a Super Bee was a brand new entry level muscle car.
Gary never had the same concern back in 1968. A replacement Super Bee was no further away than a local Dodge dealer and you didn't have to compete with a motivated buyer at Barrett-Jackson for the keys to the car.
Gary admitted that his father wasn't too crazy about the Super Bee, "He was wild because he knew it was a fast car but I got it anyhow". Gary softened the blow by not buying one with an optional 426 Hemi, " It was 1000 bucks more and it had a limited 12,000 mile warranty. I could swing the extra payments but if anything went wrong I couldn't afford to fix it plus I really think I would have killed myself in it".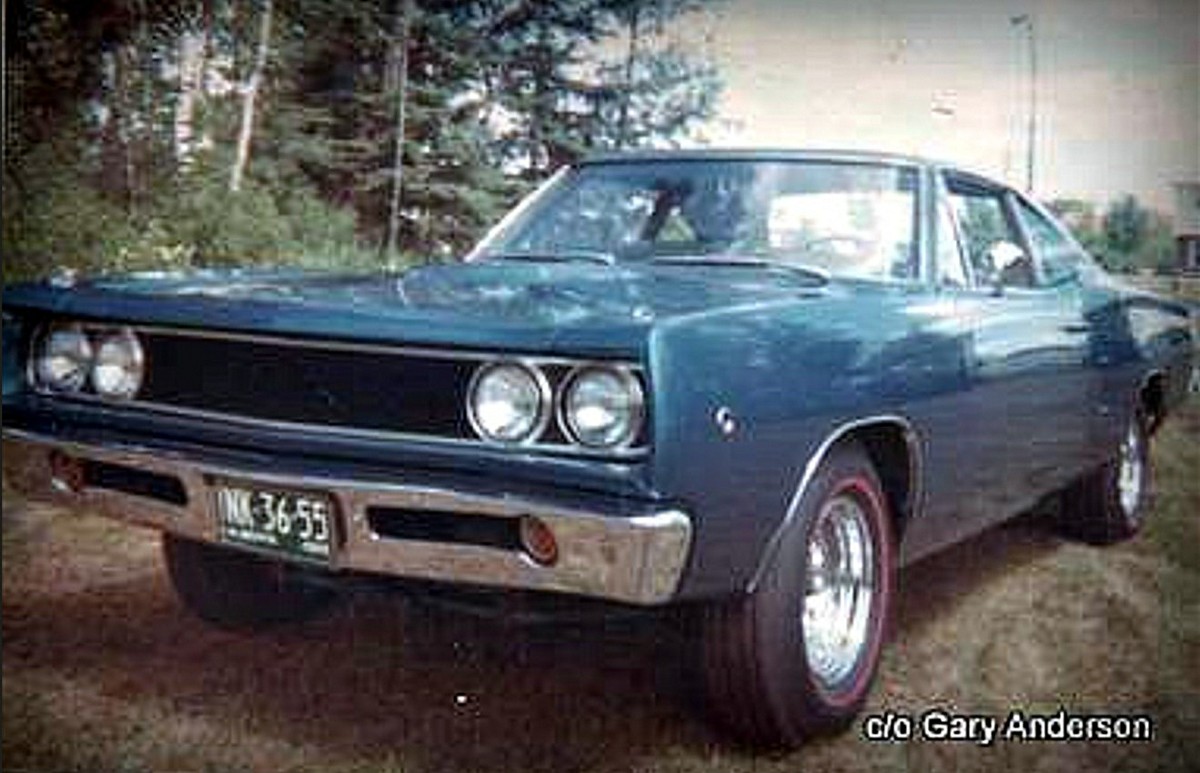 He bought the Bee for street and strip in early '68 and he had a game plan for the car from Day 1 as he explained, "I took the Dodge lettering off the front of the car right away, it just looked cleaner that way and that's what guys did back then plus I ended up replacing the Hurst shifter". That's an admission that has to drive period correct restorers crazy in today's "documented correct means more bucks" world of auto commerce.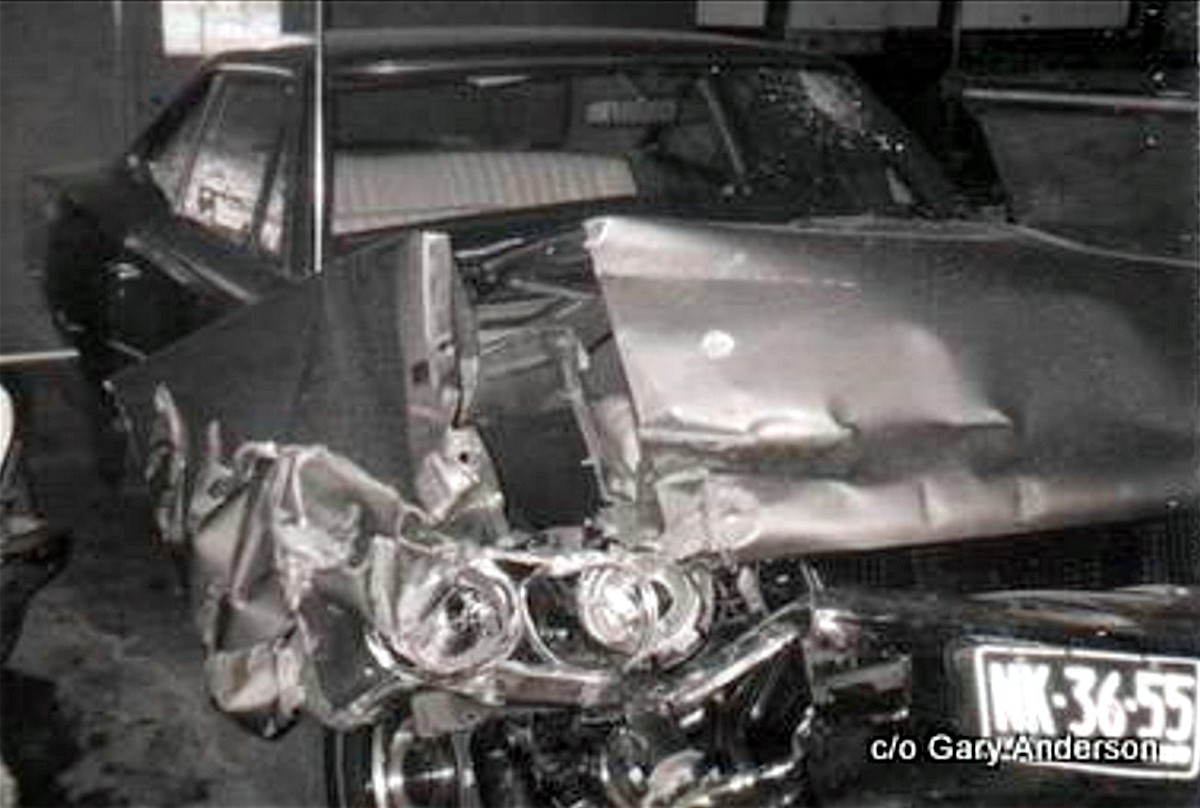 Gary was a veteran of the hot rod world so he knew what he needed to make the car perform and streetable, " I kept the 3:23 rear end and factory exhaust but it was still plenty fast enough. I had it up to 150 mph a few times and it cruised at 115 no problem".
He added, "I beat a lot of guys but I couldn't beat Gordie's 68 SS 396. He'd give me two lengths and still beat me. He had a 4:10 rear end end, headers and he tweaked the vacuum advance hose. That car held the C stock record for all of '68".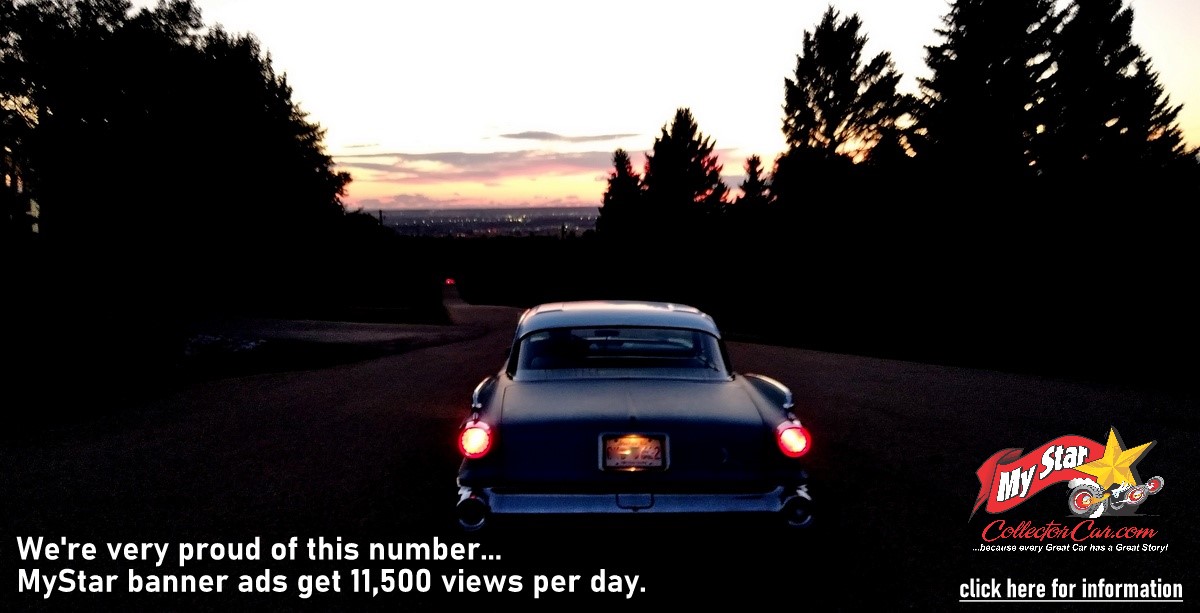 The "Gordie" in question was '240' Gordie Bonin, '89 AHRA Top Fuel World Champ and nine NHRA Funny Car national wins so Gary took the losses to his buddy with a philosophical resignation.
Gary had a very short honeymoon with his new Super Bee because on Friday May 24 1968 he was at Hannigans, a local drive in and hangout for the local hot rodders.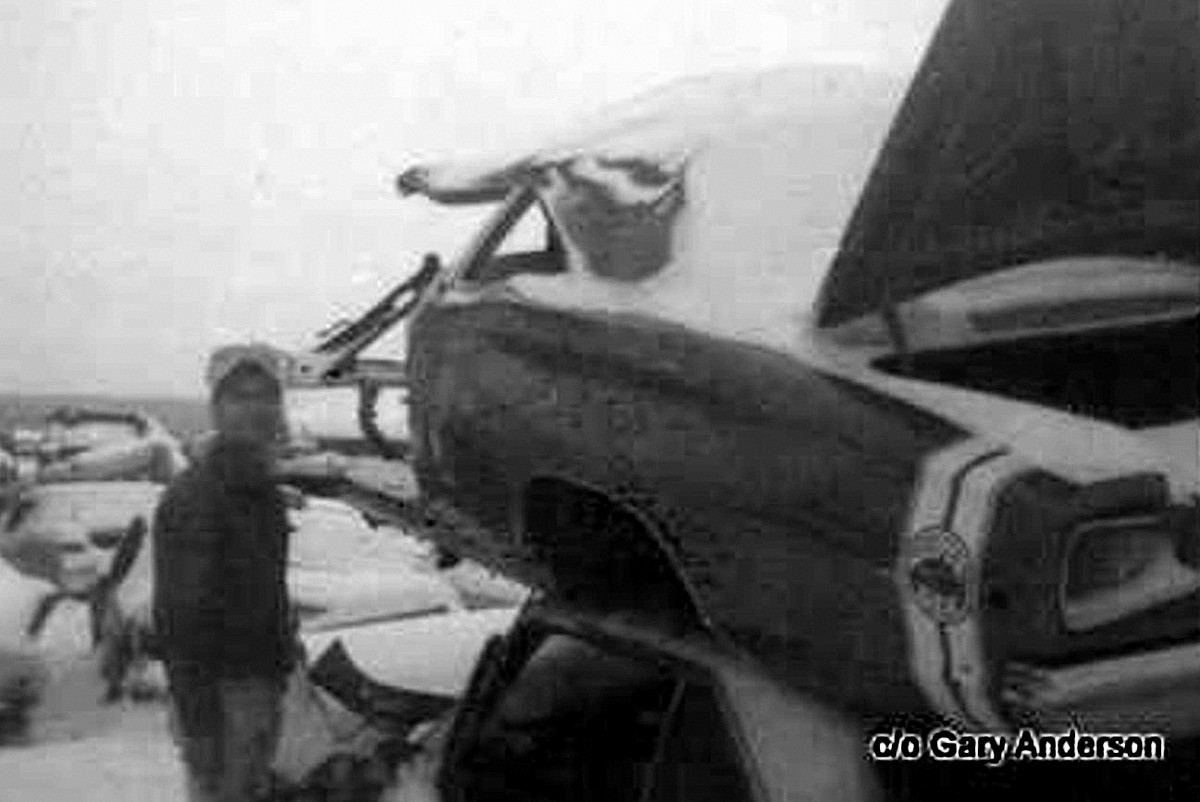 He remembered how that night went down, "I took off from there and decided to put on a little show for the guys so I punched it did a little burnout and it broke traction to the right. There was a car beside me so I swerved and hit the guard rail on the traffic bridge. 5 more miles per hour and I would have hit the river".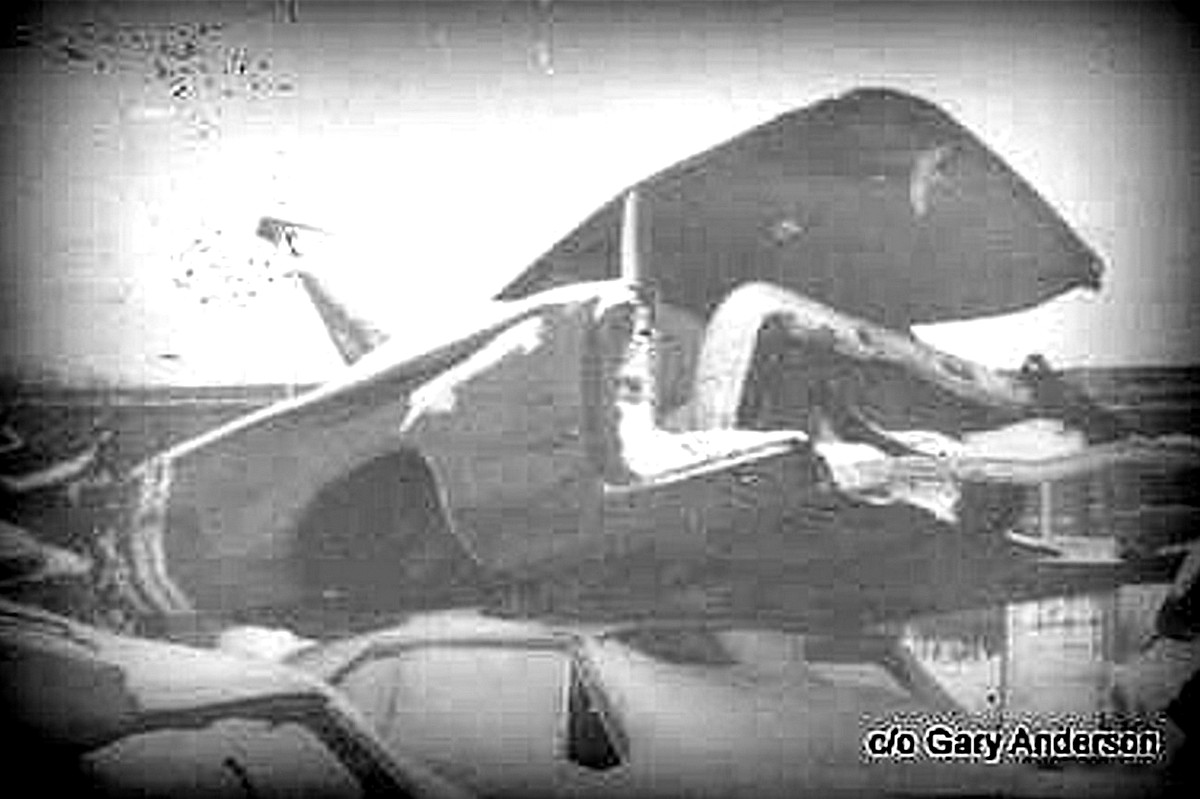 It was a solid impact, "It ripped off the fender and tore it up underneath plus my head went through the windshield. The guard rail left some pretty big imprints on the fender".
Gary admitted that it had been a long night of hell-raising in the '68 Super Bee, "The police were looking for me all night, I'd been racing earlier that night and this car really stood out".
Times have clearly changed as Gary recalled, "The police were pretty good about it. The guy got there and started the accident report and said so this is what a Super Bee looks like. After that, he took one look at the car and told me that it looked like I'd done enough damage so he wouldn't do anymore".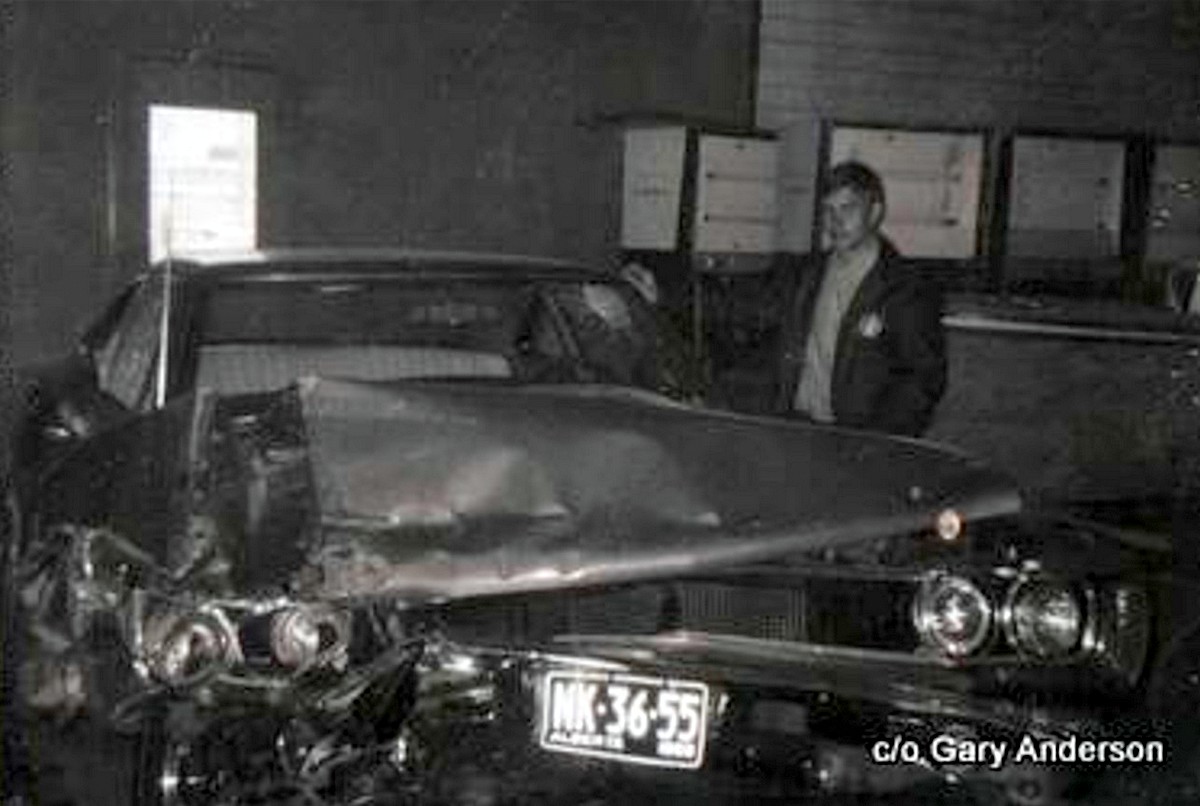 The Super Bee survived that crash and Gary got a lot more summer out of the new Mopar plus he made good use of the incredible warranty, "They even replaced the the arm rest because I'd worn them out from too much cleaning plus they replaced a mirror and put a new clutch in it-all under warranty".
Gary grew very attached to the Super Bee over the next year and on the anniversary of its near fatal crash on Saturday, May 24, 1969 he was out doing what he did best back in the 60s-socializing.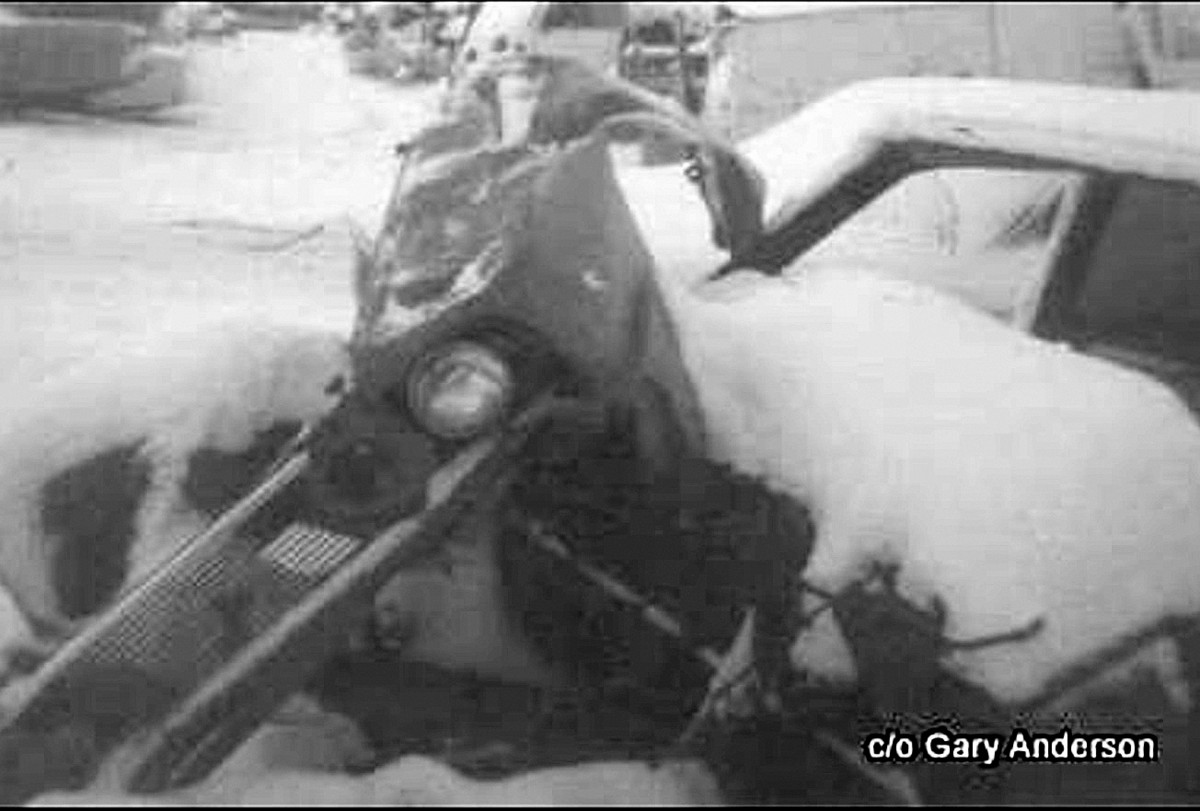 He remembered the night like it was yesterday, ''Gordie was with me, he was in the back seat with a girl and I was in the passenger seat because I wasn't sober enough to drive so I had my date behind the wheel. We were down on the road that runs by the river and she punched it, caught a wheel in the shoulder put it on its roof and launched it into the trees. She came flying out of the car and flew about 150 feet.The crashes were 2 hours and one year apart".
It didn't end there, ''I remember sliding on the roof and the sparks were so bright it was like daylight. I was hanging out of the car upside down and the sleeve on my Super Bee jacket got torn up and I still have that jacket. Gordie was in the back with his date and he ended up on top of her and that kind of shielded them from injury. They were lucky, I had a few scrapes and bruises but the driver had some pretty serious head injuries. She was in the hospital for quite awhile".
The results were fatal for the Super Bee because ìt nearly ended up in the river and it was totaled.Gary went to see his forlorn-looking Bee at the wrecking yard, "I was up at the auto wrecker and they'd cut off what was left of the front end and grabbed the 383 4-speed".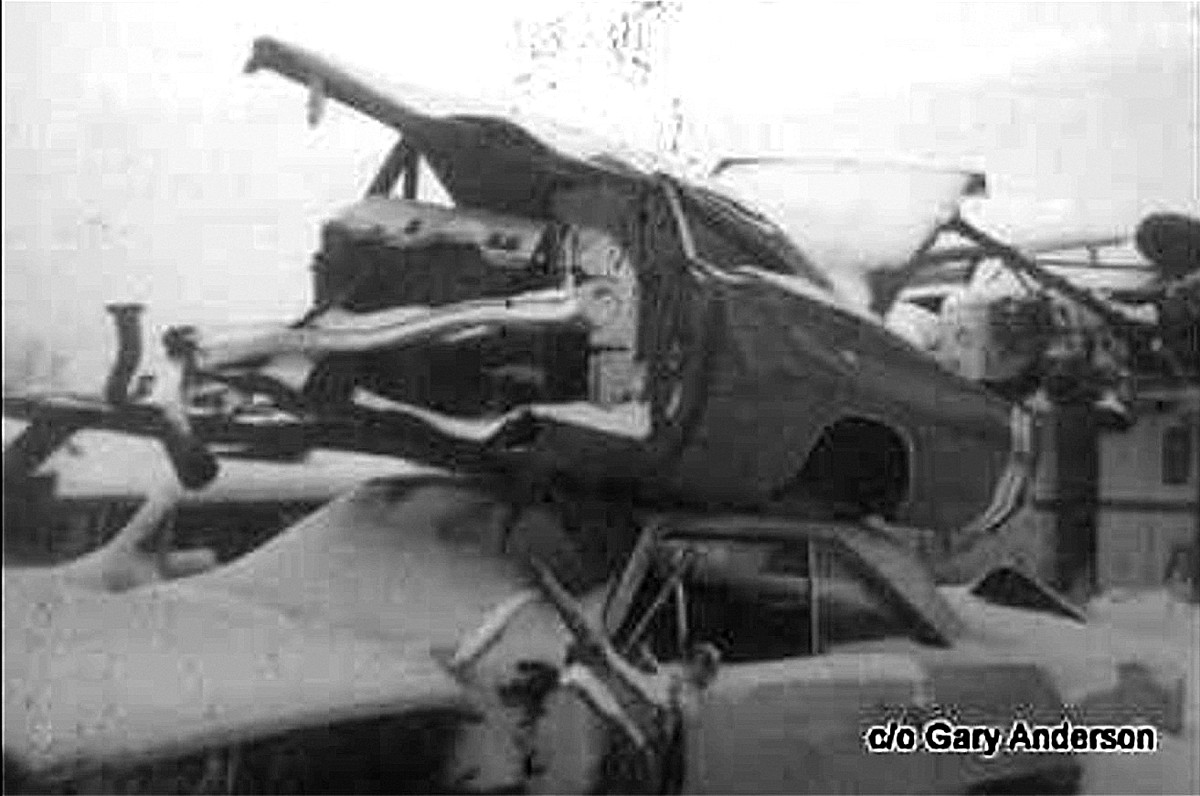 1968 Super Bees were fairly rare back in the Swinging Sixties because the Plymouth Road Runner got the jump on the market but that didn't make the Bee any less desirable…it just made it rare.
Gary Anderson carries the photos of his beloved '68 Super Bee in a scrapbook that contains many of his former rides but there's no question that this big, bad blue Dodge was his favorite.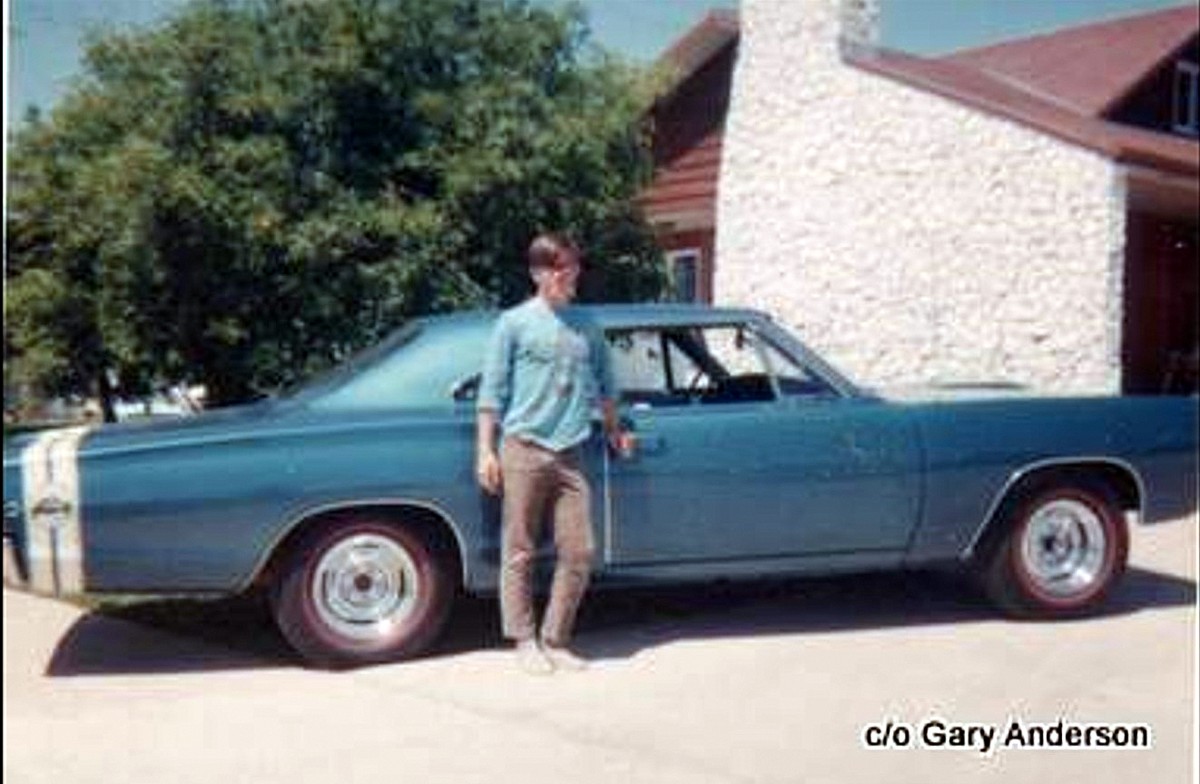 Incidentally, he still hates May 24th.
Jerry Sutherland