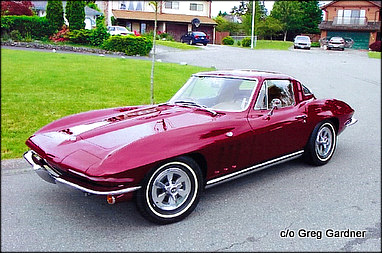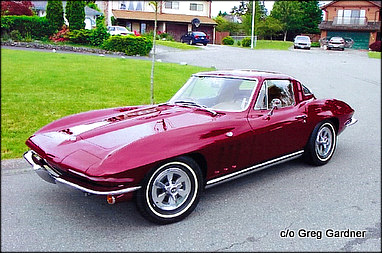 1965 Corvettes are already stars by their very nature.
Vintage 'Vettes have large legions of fans that worship the ground they leave tire tracks on, and this 1965 Corvette Sport Coupe is a scene-stealer whenever it hits the road.
But it will soon be a scene-stealer in an upcoming feature movie that stars Brent Butt, the most famous and funniest gas station owner in the history of Canadian TV.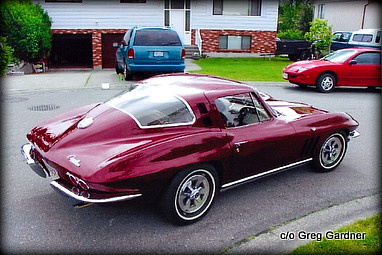 Currently its owner is a GM dealer named Greg Gardner who has always wanted to own one of the C-2 Corvettes that launched this legendary Sting Ray model with its ultra-cool fastback/hideaway headlights look.
Greg finally got his dream car and it had even more appeal because of its striking color, a rare factory shade option that we have not seen on many Corvettes of this vintage. It has its original 327ci/350hp engine mated to a factory 4 speed transmission that means this baby's factory rear tires likely went up in a puff of smoke during the Johnson administration.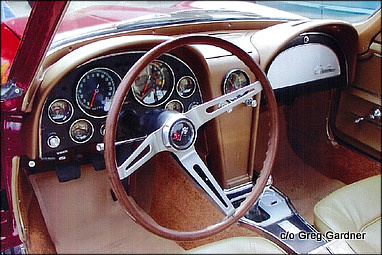 Greg was only interested in a completely stock Corvette and was quick to note that his new purchase is not for sale. Bear in mind that Greg owns a car dealership, so his inner car guy's reluctance to sell his Vette battles his inner sales guy's drive to sell cars.
However, this is no contest because Greg's inner car guy will win every time when it comes to this particular 'Vette. That factor is what made Greg's decision to let Brent use the car in his new movie "NO CLUE" a very generous gesture and an indication of the respect Greg has for Brent. Think in terms of a mother grizzly and her cubs when it comes to the bond between car guys and their beloved vehicles.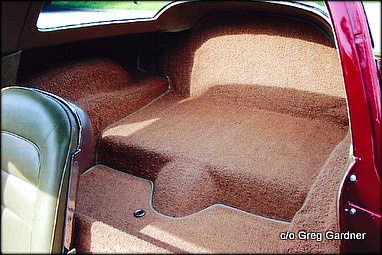 Filming for "NO CLUE" was recently  completed in the Vancouver area and it will star Brent, Amy Smart, David Koechner, David Cubitt, Dustin Milligan, Dan Payne and Kirsten Prout. It is a comedy whodunit that is the brainchild of Brent Butt who is an unrepentant fan of detective mysteries.
He calls it a "comedic mystery thriller" and we can expect that his first feature film will draw from his considerable comedy abilities that made "Corner Gas" the funniest program in Canadian television history.
So far Brent has revealed one 'Vette shoot scene during his filming, but that featured a Chevette and was undoubtedly part of the comic side of the movie. Those of us that want to see the legendary 1965 Corvette in the movie will have to go see it in the theater when Brent announces its release date.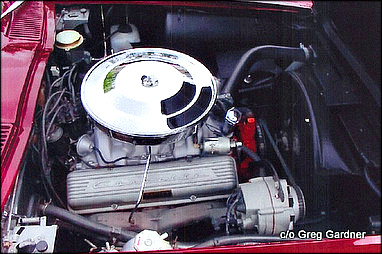 There are a few good reasons that we look forward to this movie project: vintage Brent Butt comedy, a good lineup of stars in the movie, and a beautiful 1965 Corvette that may steal every scene in the movie that doesn't include Amy Smart and Kirsten Prout.
Many thanks to Brent for leading us to the 'Vette's owner Greg Gardner so we could get an opportunity to write this story about this classic ride that's destined for stardom.
Jim Sutherland
Follow us on Facebook at-http://www.facebook.com/MyStarCollectorCar
Follow us on Twitter at- https://twitter.com/#!/MyStarCollecto1 
Follow us on Pinterest at- http://pinterest.com/jerrysutherland/classic-iron/