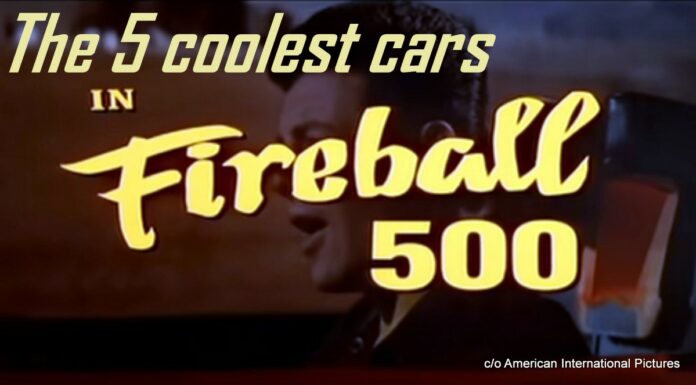 :
The movie Fireball 500 was released on June 7, 1966—just in time for the summer drive-in season.
Frankie Avalon and Annette Funicello were the big stars in Fireball 500. The cast included other names like Fabian and Chill Wills, but it also had some incredible car stars—the list is so long picking five was like picking the biggest star at an NBA All-Star game.
The first star was obvious—the Fireball 500 Barracuda. I saw this car at a big auction a few years ago and I was surprised that it didn't sell for more because Fireball 500 was a classic George Barris custom.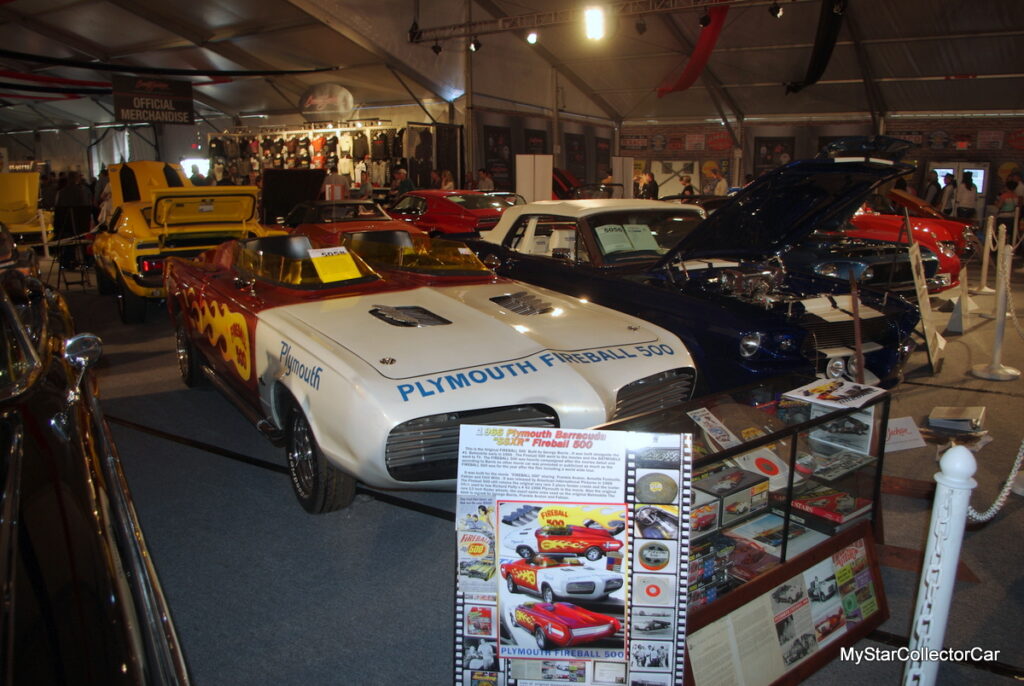 The movie begins and ends with this car—so that makes it a star.
The second star was obvious as well—it was Richard Petty's 1966 Plymouth Belvedere being towed behind Fireball 500.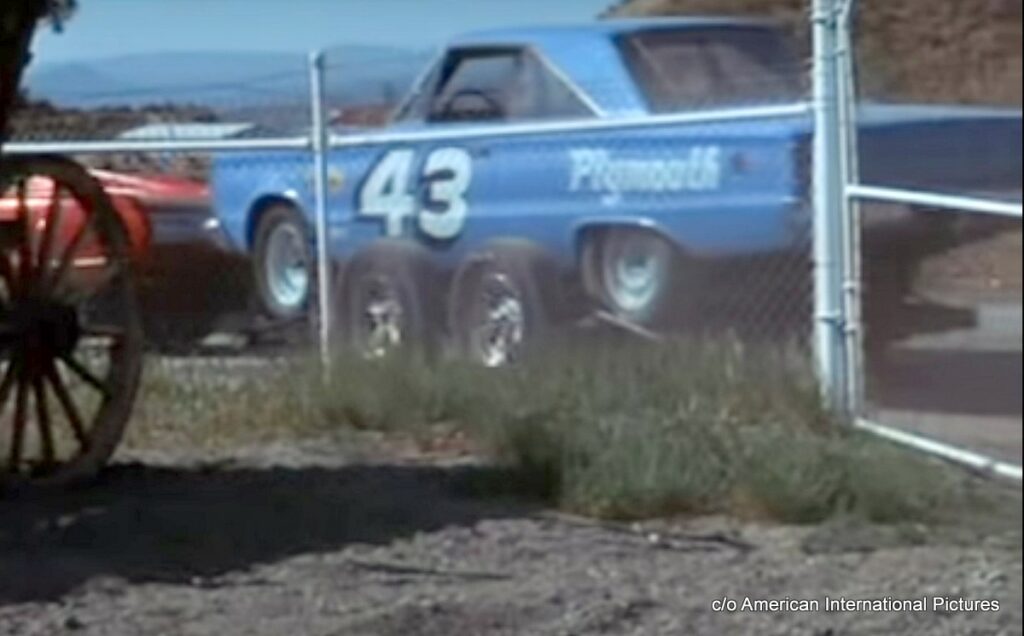 The King dominated in this car—particularly in 1967 when he won 27 races in total and 10 in a row with the re-skinned for '67 Belvey. That record will never be broken.
The third star was a duo —a 1957 Chevy two-door post and a 1957 Ford two-door post.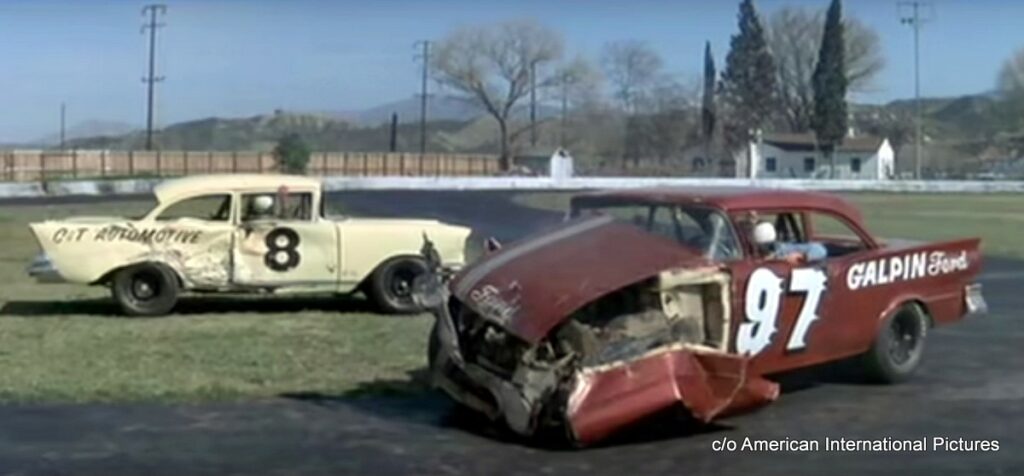 These cars were obliterated during a circle 8 challenge. I don't see how Ford guys or Chevy guys would see the magic in this sequence, but back in 1966 these were disposable used cars.
The fourth star was a 1960 Dodge Seneca two-door post.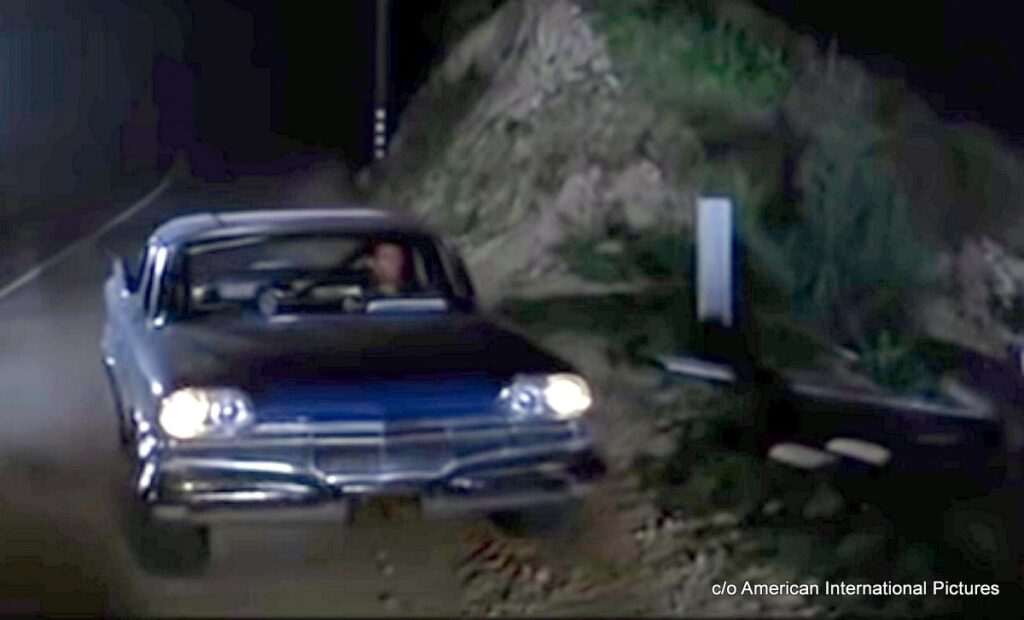 This car was built to be a rum runner, so it was fast and functional, plus it played a minor role in the movie. Fortunately for the Dodge, it wasn't written into the circle 8 how-fast-can-we-demolish two classics scene.
Last—but certainly not least, were the rest of the cars in Fireball 500.
Most of them met grim fates on the track but they weren't showcased like the '57 Ford and Chevy on the figure 8 duel between Frankie Avalon and Fabian. I did the math on the cars that were demolished in Fireball 500 and it was well into a seven-figure number at today's auction prices.
'55 Chevys were in most of the small track scenes, and they weren't treated like you'd treat a decent '55 Chevy in today's world.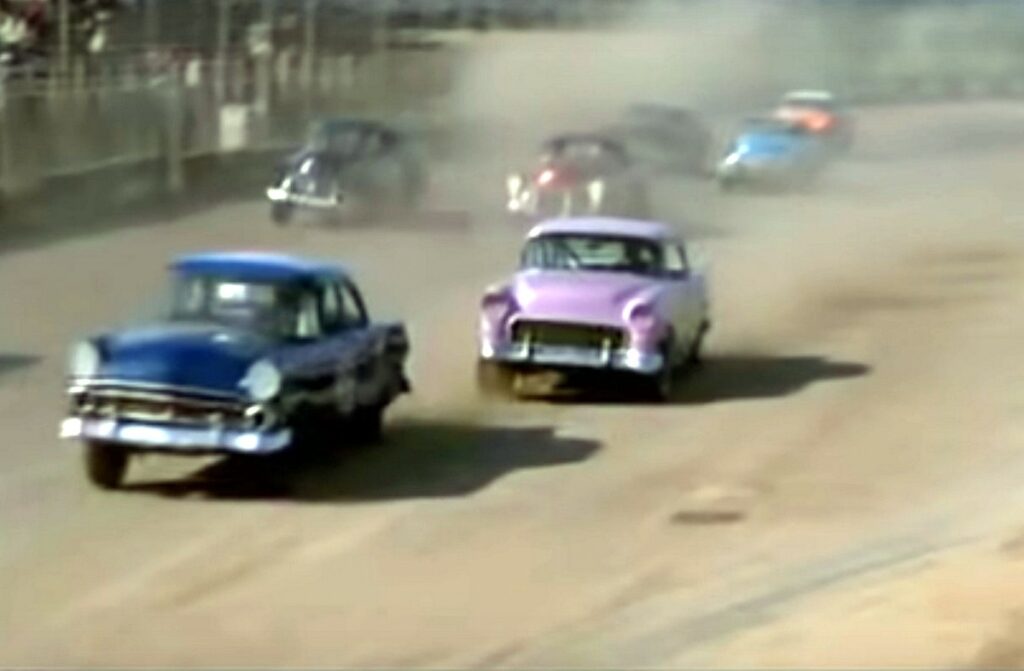 They were sideswiped, shoved over guardrails, and rolled over with no regard for what they're worth in 2023. Back in '66 they were worth a few hundred bucks, so they became cannon fodder for a dirt track race sequence.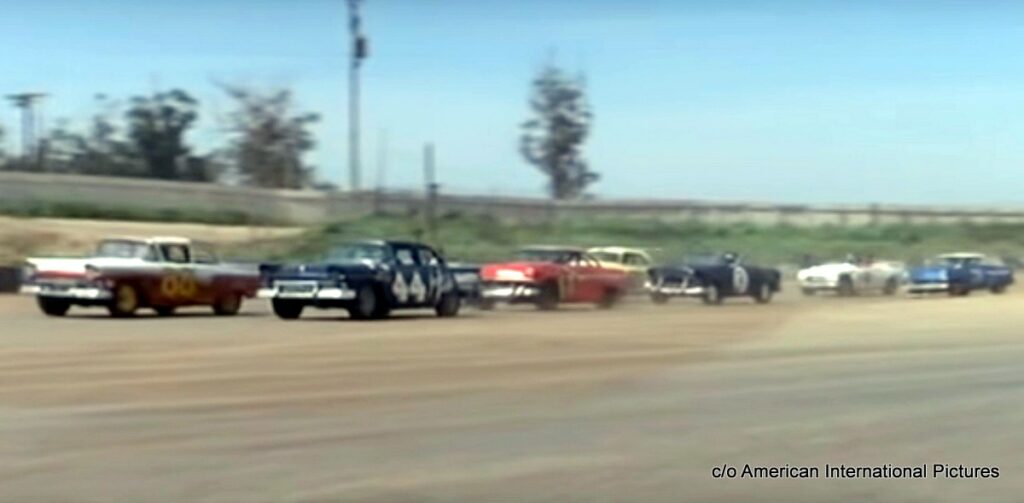 Those type of scenes played out at every dirt track across North America in 1966, so when a decent '56 Ford Victoria takes a hit on the track it's based on reality.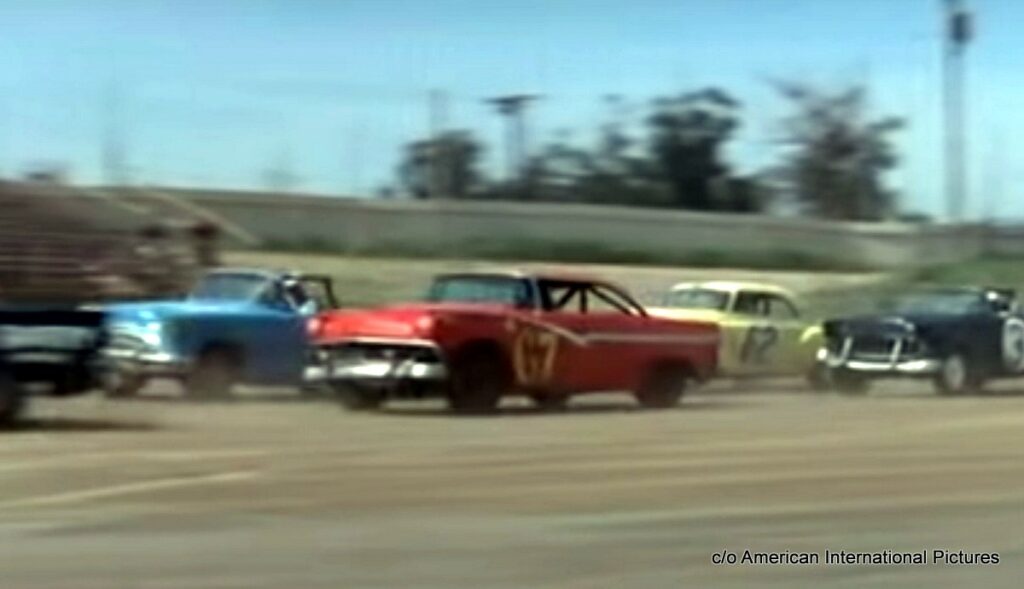 The car looked solid—car guys today would kill for a project like that Ford.
They'd also kill for the '56 Plymouth two-door hardtop that takes a pounding in a demolition derby.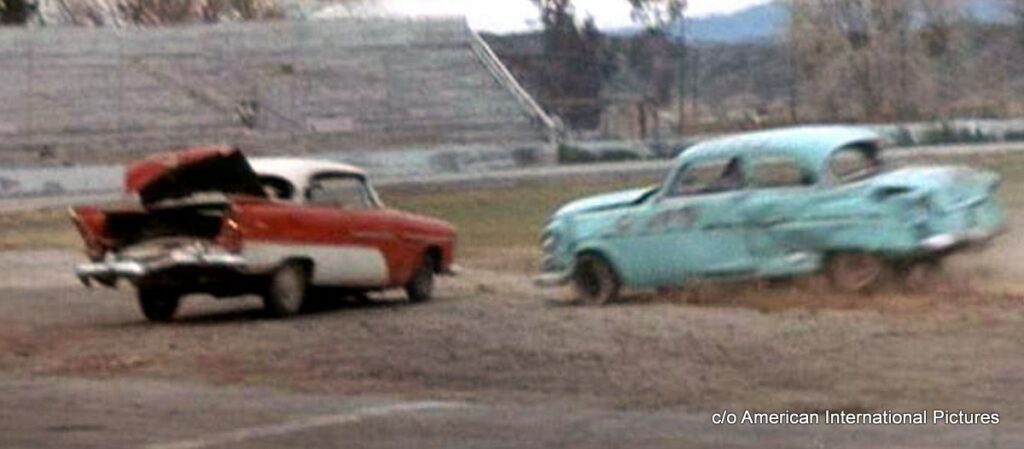 That's the kind of sequence that keeps Exner guys (50s Mopar fin cars) awake at night.
Fireball 500 could never be described as a classic, but it did capture a lot of car culture from the mid-60s. You don't get an Oscar for that—but you do get a classic drive-in movie.
By: Jerry Sutherland
Jerry Sutherland is a veteran automotive writer with a primary focus on the collector car hobby. His work has been published in many outlets and publications, including the National Post, Calgary Herald, Edmonton Journal, Ottawa Citizen, Montreal Gazette, Saskatoon StarPhoenix, Regina Leader-Post, Vancouver Sun and The Truth About Cars. He is also a regular contributor to Auto Roundup Publications.
Please re-post this if you like this article.