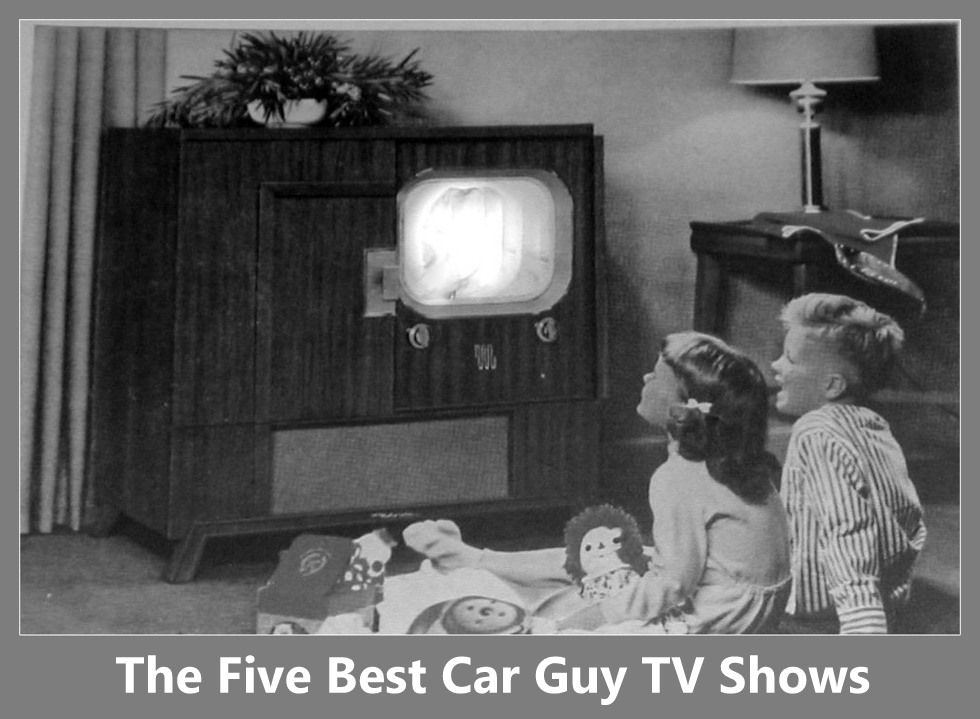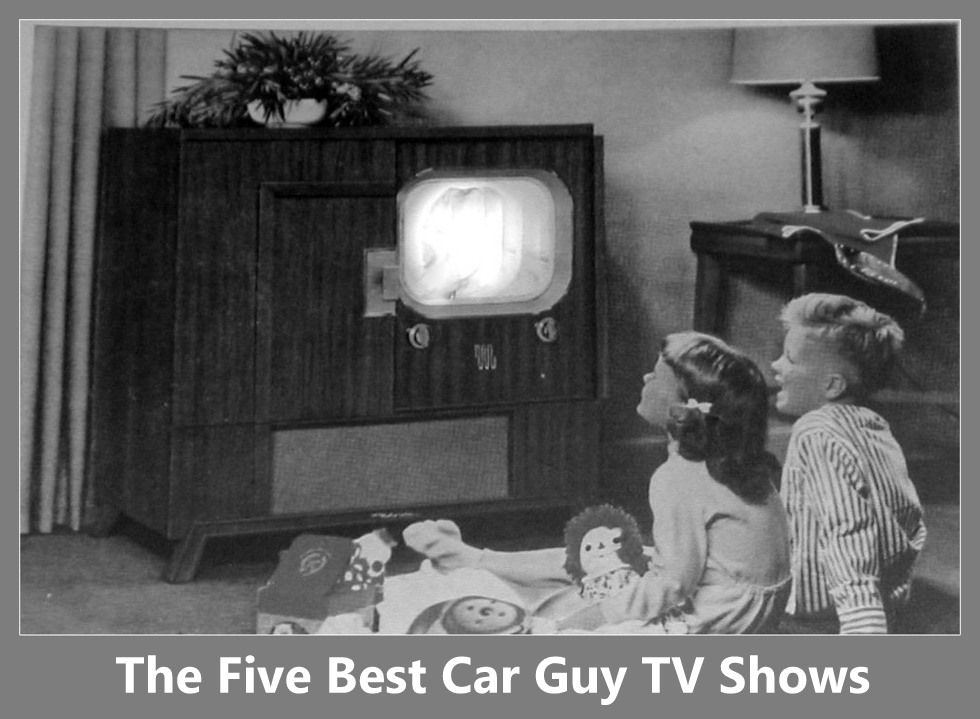 Most car guy TV shows suck because showbiz triumphs over common sense so it's a minefield when you have to pick the Top Five Car Guy TV shows.
In fact, the car guy TV landscape looks a lot like Thailand did after that massive tsunami devastated their coastal regions.
Nevertheless, there are five shows that don't make me want to empty a double-barreled shotgun into my TV.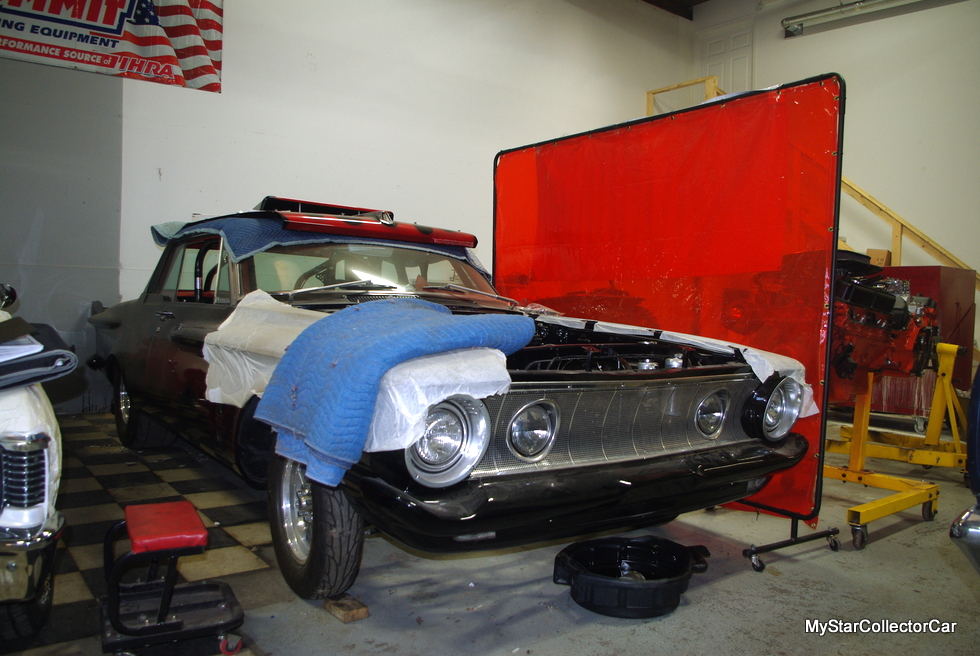 The fifth best TV car guy show is Chasing Classic Cars. Wayne Carini is a guy who literally grew up in the car hobby and it shows because he's a very knowledgeable host.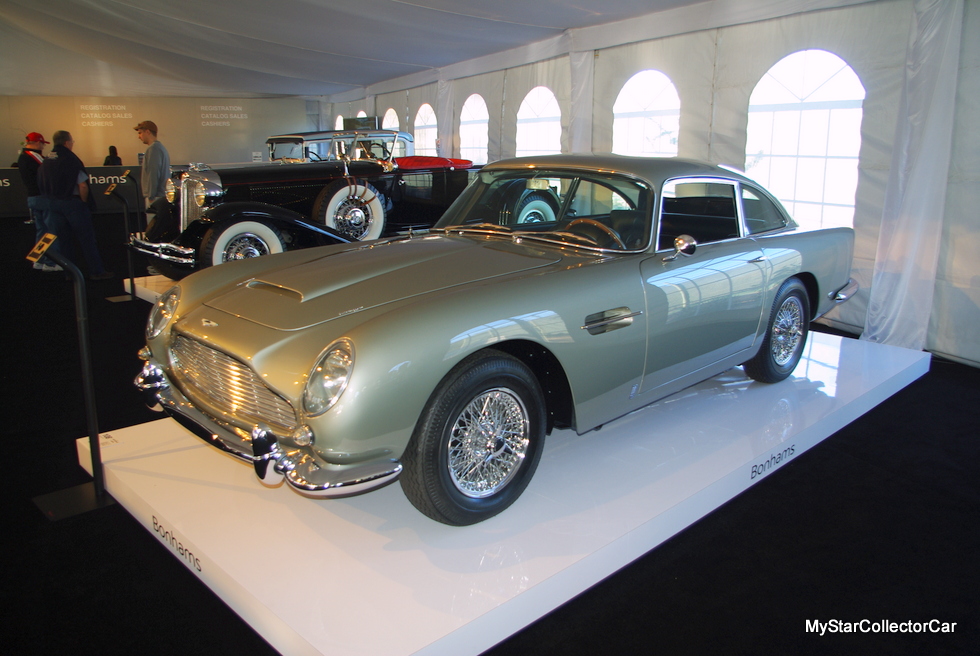 Wayne clearly favors the classics over the traditional iron so you're more likely to see him behind the wheel of a Duesenberg or an Aston Martin than a Road Runner. He flips a lot of cars but the thing that sells me on this show is that he faces real world problems like running out of gas or cars not starting so there's a 'common man' car guy thread throughout Chasing Classic Cars.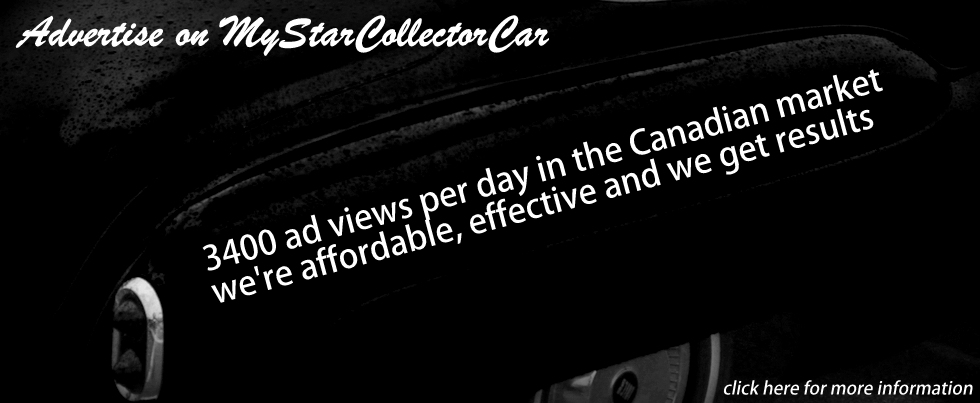 The fourth best show is FantomWorks. Dan Short is the owner of the shop and he's a former test pilot and Green Beret so he's clearly a no-nonsense guy.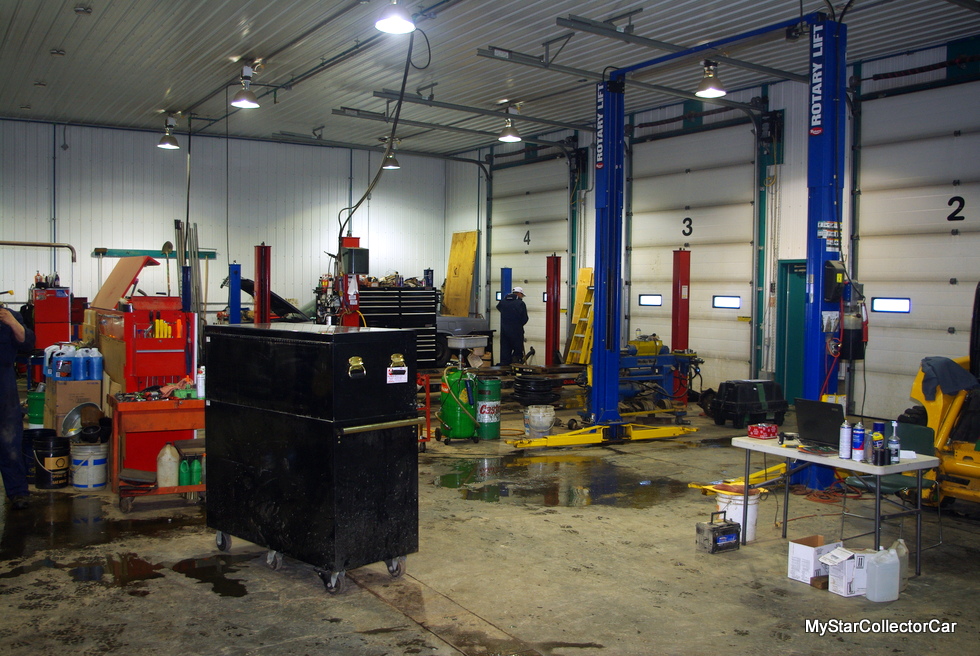 The strength of the show is the variety in the iron because Dan's crew isn't afraid to take on some very interesting projects plus they explain the process behind it. Dan is a perfectionist and that shows up in his work but he's also the kind of guy who would chuck a wrench across a shop when he hits whitewater in a project. Self-control just isn't his strength. You can't marathon watch FantomWorks for that reason but it's definitely worthy of Top Five status.
The third best show is the long-running My Classic Car. Dennis Gage is the host of this show and he travels all over North America to showcase classic iron.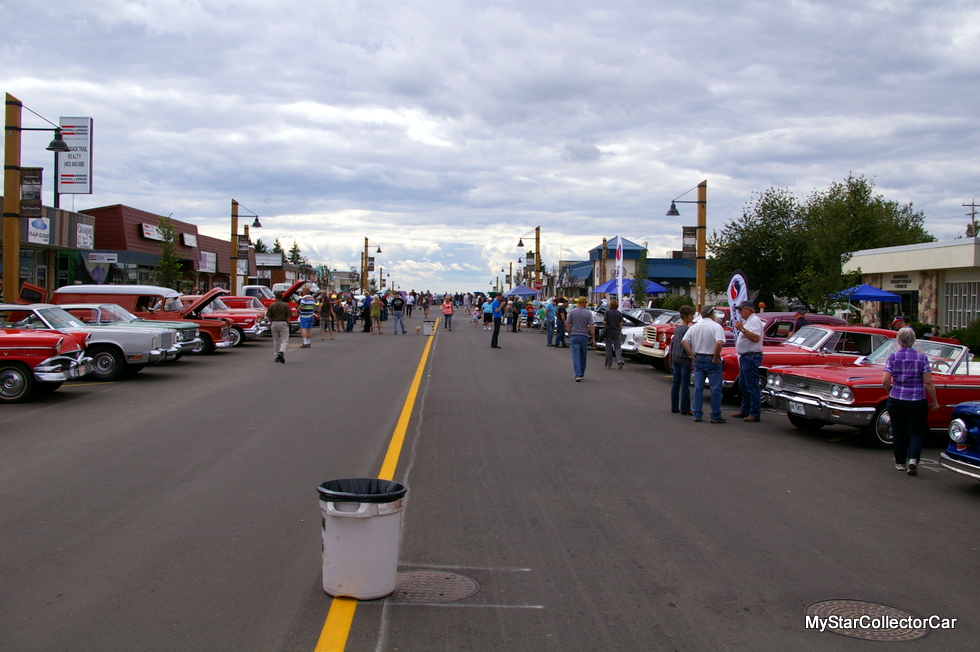 He gets to drive some incredible vehicles in the process and he always seems to pick the same car or truck I would pick at a show. The show gets a little weaker when he interviews a big collector because you're not getting the average car guy – yes, I'm looking at you Jay Leno – but it's a fun show and he's a great interviewer.
The second best show is Wheeler Dealers. There are two forms of this show – the Edd China era and the post Edd China era. Edd was a very talented guy and he orchestrated some really nice builds on some strange vehicles for the first 13 years before Ant Anstead took over the tech/wrenching part of the show.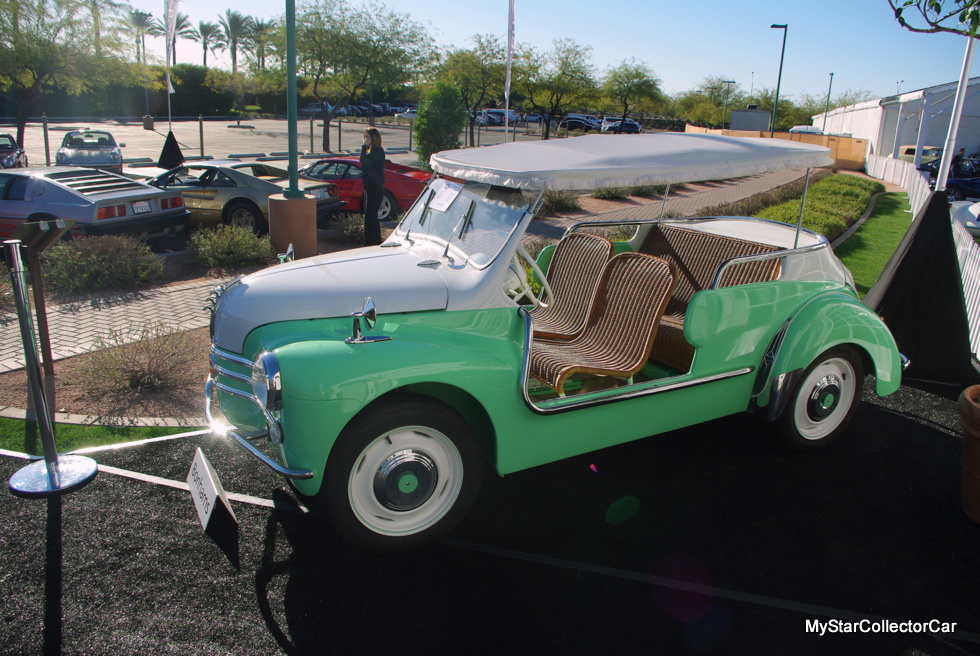 Mike Brewer is the genial buyer/seller for Wheeler Dealers and he's good at his job. The biggest strength of the show is simple – you learn something about the technical side of a project. There's a little Hollywood in Wheeler Dealers but it's worthy of 2nd place.
The best car guy TV show isn't on network TV but you can find it on YouTube. The show is called Cold War Motors and it's hosted by Scott Newstead.
I talked about Cold War Motors last year and I liked it for the same reasons I made it number one this year. He's a very talented guy and he explains what he's doing in basic car guy-ese. They like to tip a few beers on Cold War Motors so it's much more like some guy's garage and much less like Hollywood but the plots aren't fake, you learn something and Scott's the funniest TV car guy on the planet – yes, I'm looking at you again Jay Leno.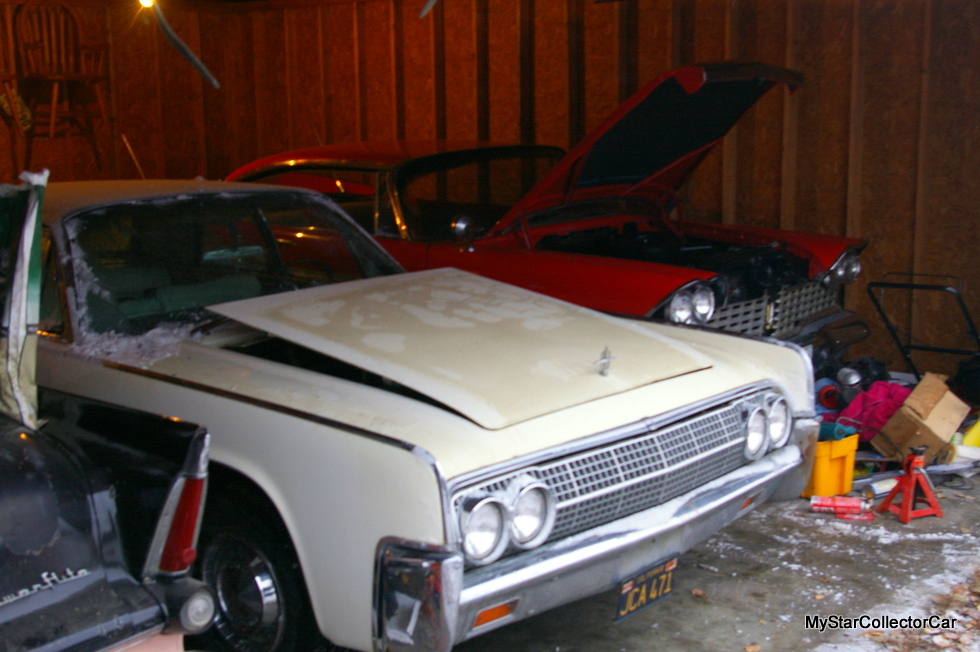 These are my opinions so your Top Five list may vary wildly from this list but I think we can all agree car guy TV is a minefield – these shows (in my humble opinion) have the fewest detonation explosions.    
By: Jerry Sutherland
Jerry Sutherland is a veteran automotive writer with a primary focus on the collector car hobby. His work has been published in many outlets and publications, including the National Post, Calgary Herald, Edmonton Journal, Ottawa Citizen, Montreal Gazette, Saskatoon StarPhoenix, Regina Leader-Post,  Vancouver Sun and The Truth About Cars. He is also a regular contributor to Auto Roundup Publications.
Please re-post this if you like this article.