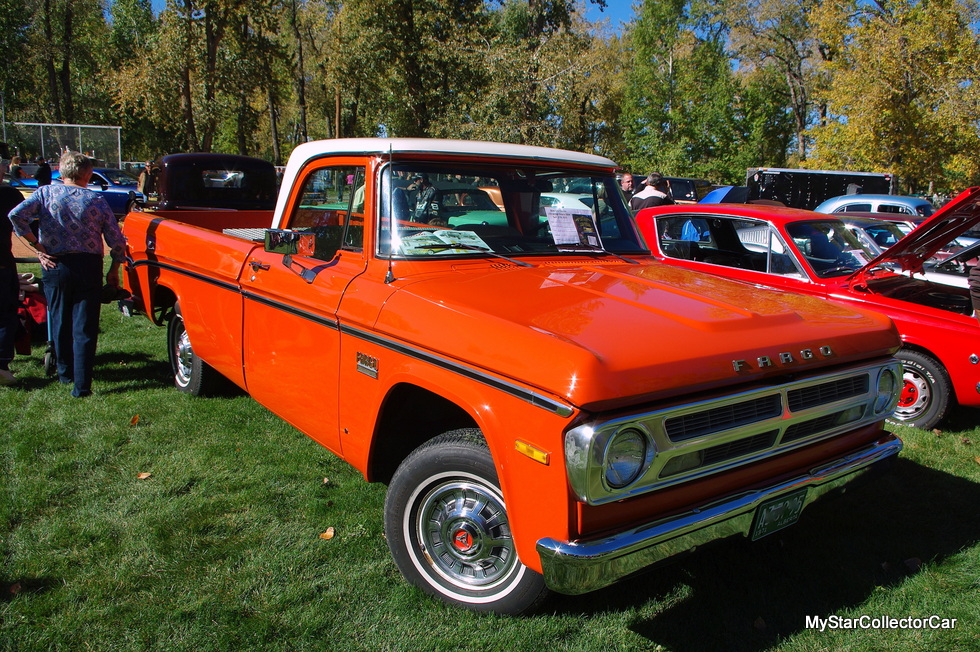 Fargo trucks are as Canadian as hockey, long winters and an overwhelming urge to say "eh" at the end of every sentence.
They were offered by Plymouth dealers in Canada for many decades until the last one left a Canuck dealership in 1972.
'A Fargo is essentially a rebadged Dodge pickup truck and would be difficult to distinguish from its Mopar sibling if the labels were snipped off them.'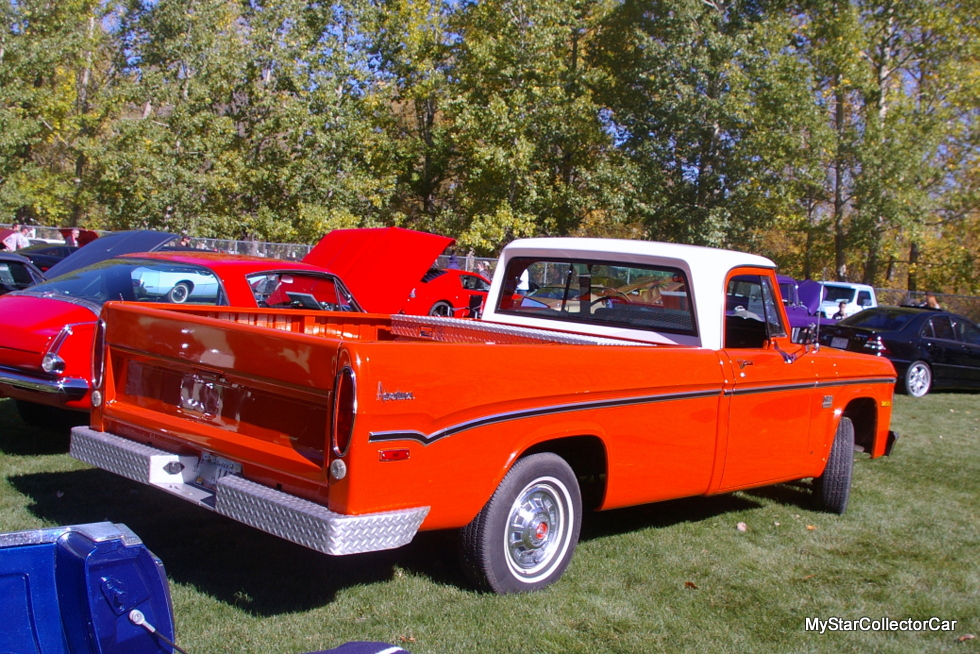 Garry Bate is the current owner of a 1971 Fargo that has been in the family since Day One because his father in law was the original owner of the pickup.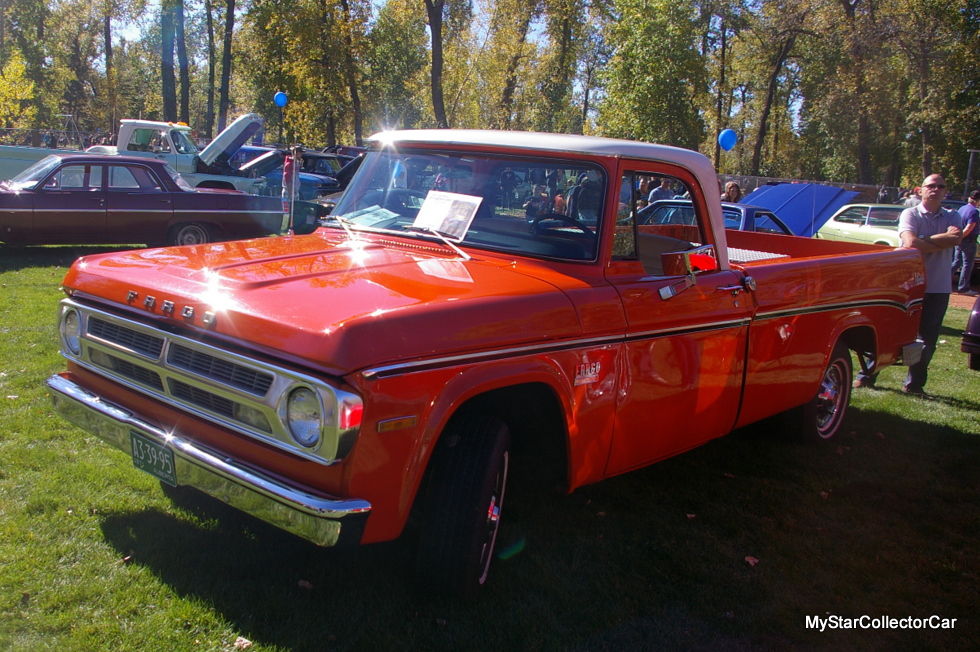 1971 was the last year for the Sweptline series of trucks built by Chrysler in either Dodge or Fargo models. The Sweptline trucks were built from 1961 to 1971 and were a major departure from their predecessors in terms of overall style.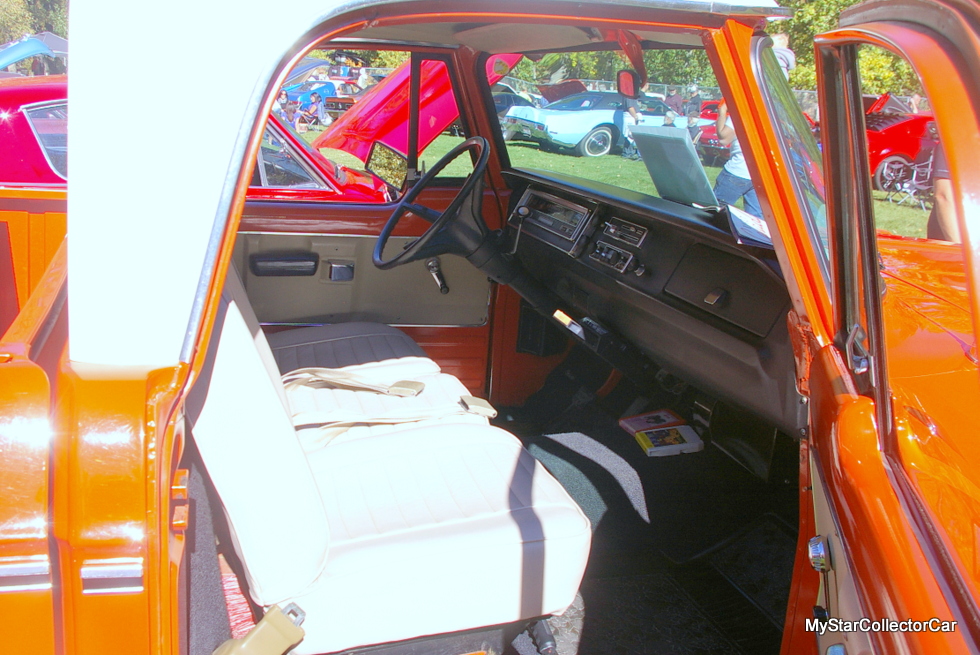 Garry's truck was originally bought by his father in law as a working truck. His father in law used it on his hobby farm for a variety of jobs that included hauling both garbage and cattle.

Five years ago, Garry's father in law offered the truck to him if he built a garage for the Fargo so it would be protected from the harsh Canadian winters. His father in law used the truck for work on his farm, but he also looked after the Fargo and wanted to preserve its original condition as a condition of his offer to give the truck to Garry.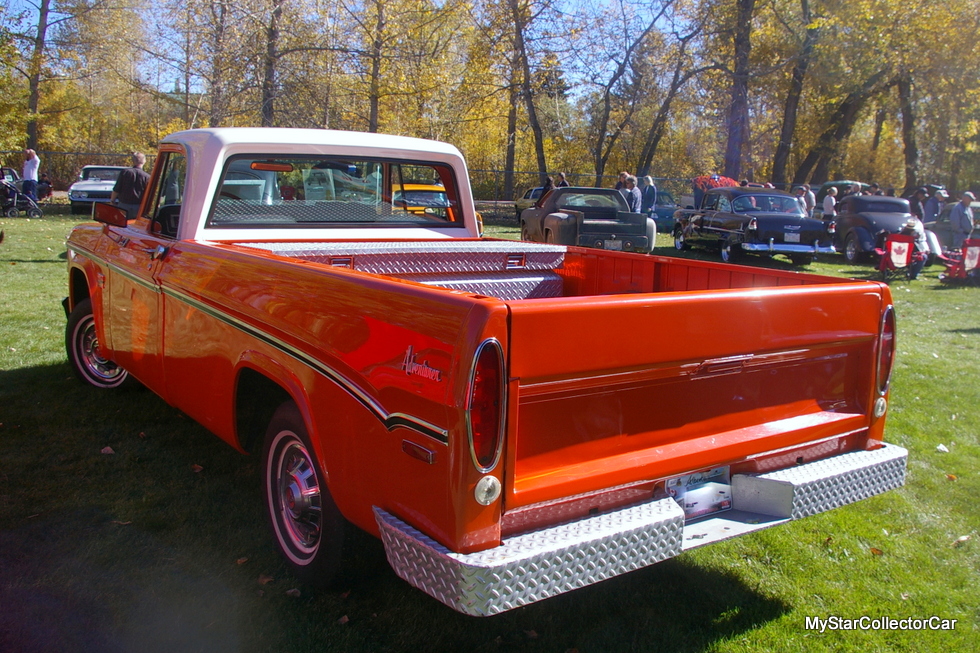 Garry really liked the Fargo so he built the garage to complete the deal with his father in law. Initially he thought he would rebuild the truck until he took the Fargo on a road test; "I was going to take it apart-then I drove it."
The Fargo is a solid survivor truck and Garry felt no need to change its current status. The only minor change were the side mirrors because it was a Camper Special truck and had large trailer mirrors on it.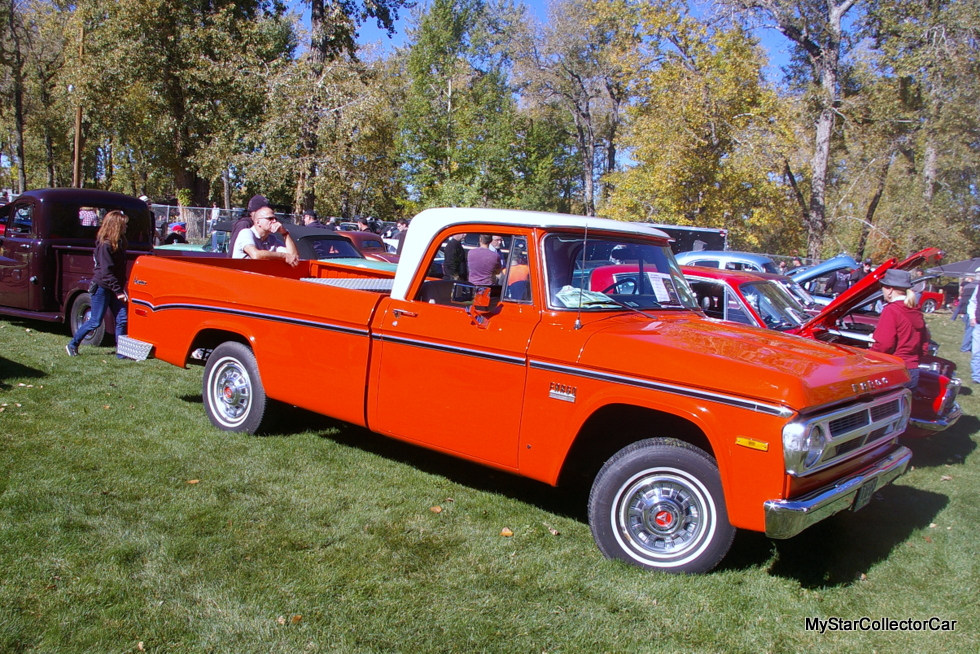 The Canadian pickup still has its original 318 engine and automatic transmission, along with power steering to make driving pretty comfortable in the Fargo. Garry described his driving experience with this endorsement; "once you get behind the wheel, you just want to cruise in it". He also noted the truck will hold its own on the highway and "purrs along at 60-70 mph (100-110 km/h)" in his words.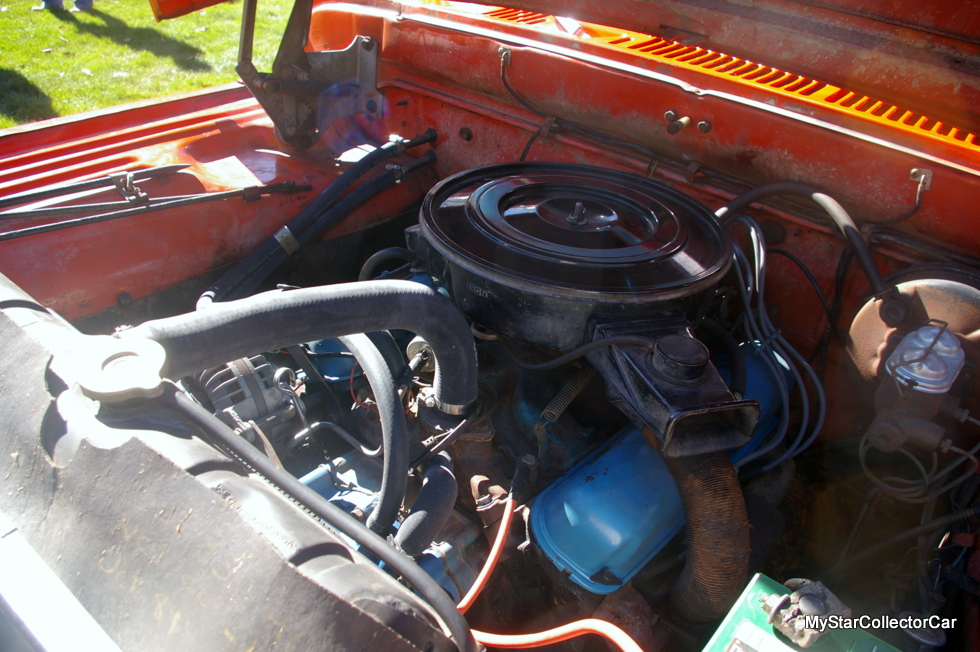 The practical side of the Fargo is not lost on Garry when he describes the large 8 foot box which will hold 4×8 sheets of plywood between its wheel wells.
Garry's wife described one other feature of their Fargo: ice-breaker. She said; "you meet more people in the truck" because it is an unusual vehicle. Garry noted how he occasionally used it as a commuter vehicle to work and ended up in many conversations with curious onlookers who wanted to know more about the Fargo.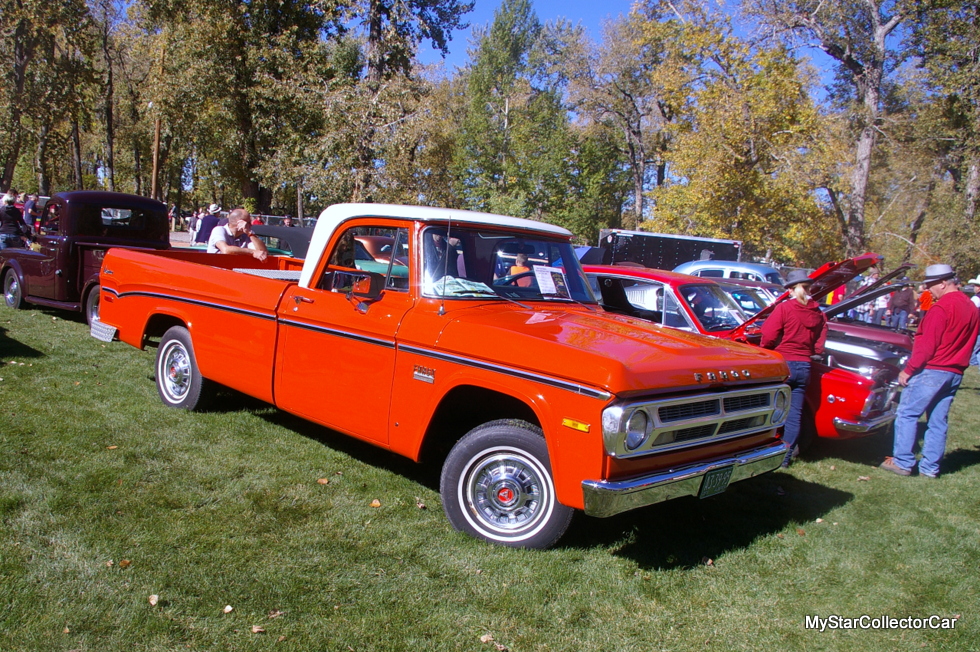 'These days the Fargo is a summer cruiser that Garry takes to shows and is happy to answer any questions about his family heirloom.'
Jim Sutherland
CLICK HERE to Like us on Facebook
CLICK HERE to Follow us on Twitter
CLICK HERE to Follow us on Pinterest
Please re-post this if you like this article.