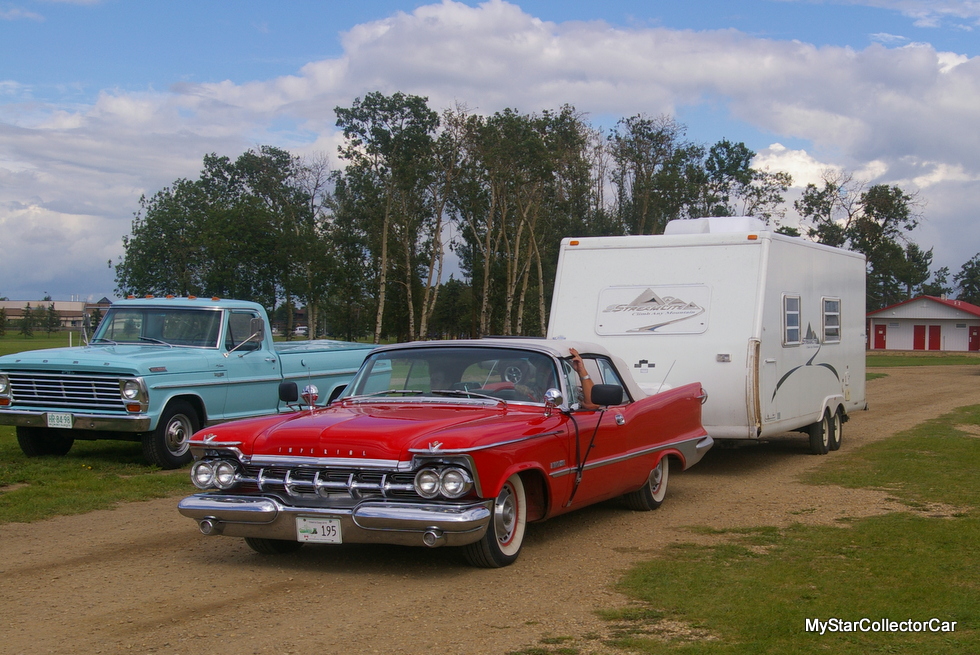 A 1959 Imperial convertible evokes thoughts of a guy like Bob Hope-flashy yet dignified.
It's pretty easy to imagine the legendary comedian touring around Palm Springs in comfort and style during the latter stages of the Eisenhower administration in a red Imperial.
Bob Hope was a classy guy consequently this car would fit like his golf glove in the glamorous Hollywood world of late 1950s Palm Springs.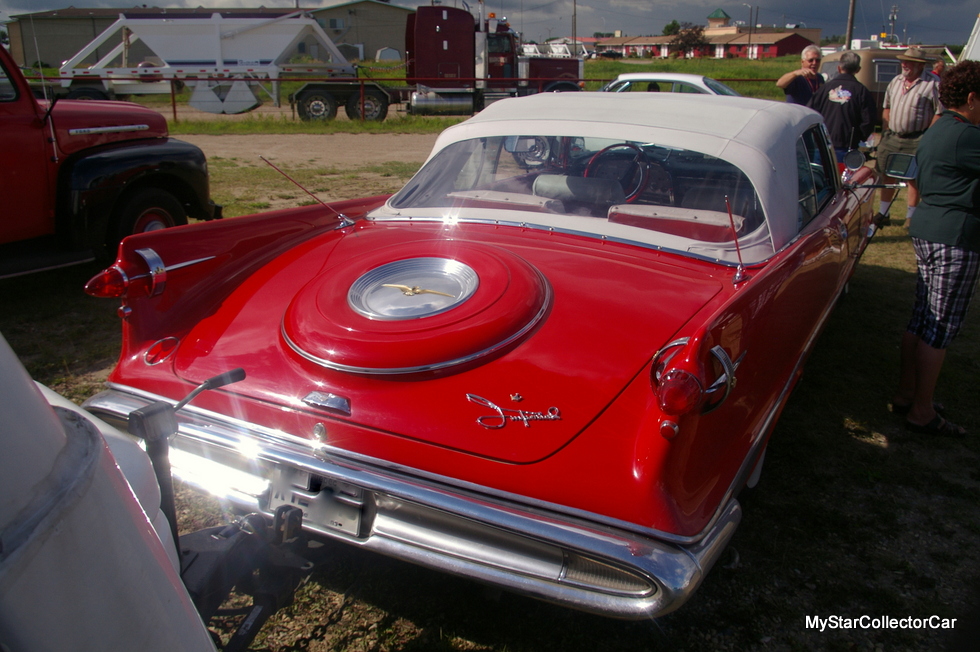 The Imperial was a presence car even back in the fin heavy year of 1959.
In the cookie cutter car world of 2011 it's like setting the Statue of Liberty down in a Wal-Mart parking lot.
Less likely is the possibility of somebody using a 1959 Imperial to haul a travel trailer right across Canada over 50 years later…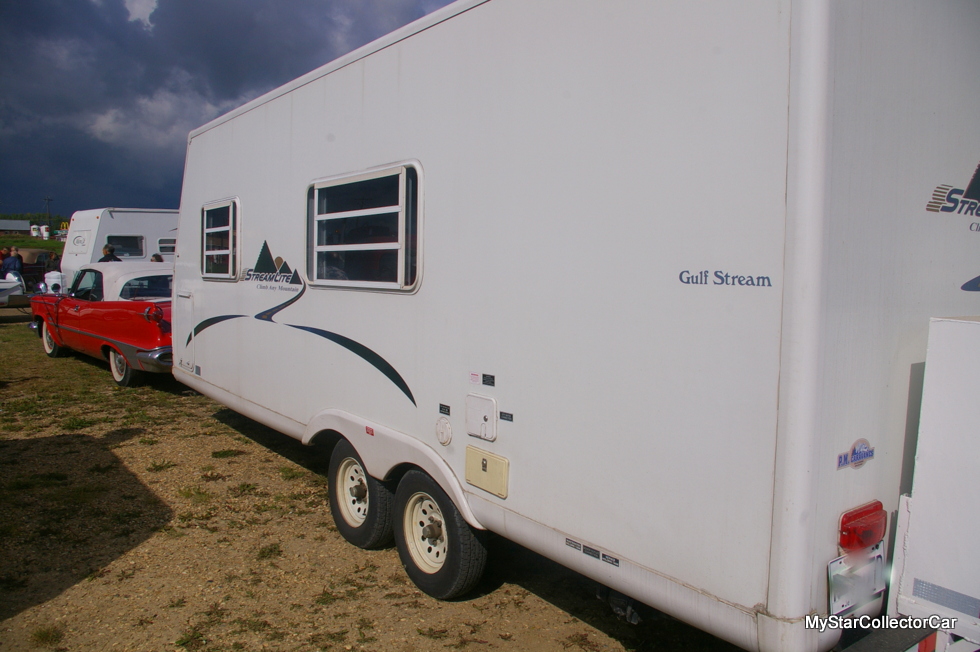 J.P. Viau is a hardcore Chrysler fin car guy and he has a fleet of Virgil Exner styled cars to prove it-'56 Desoto, '56 Dodge and 1960 Plymouth Fury…all convertibles. He wanted to join the Coasters tour in a fin car and he wanted to travel in complete comfort-enter the '59 Imperial.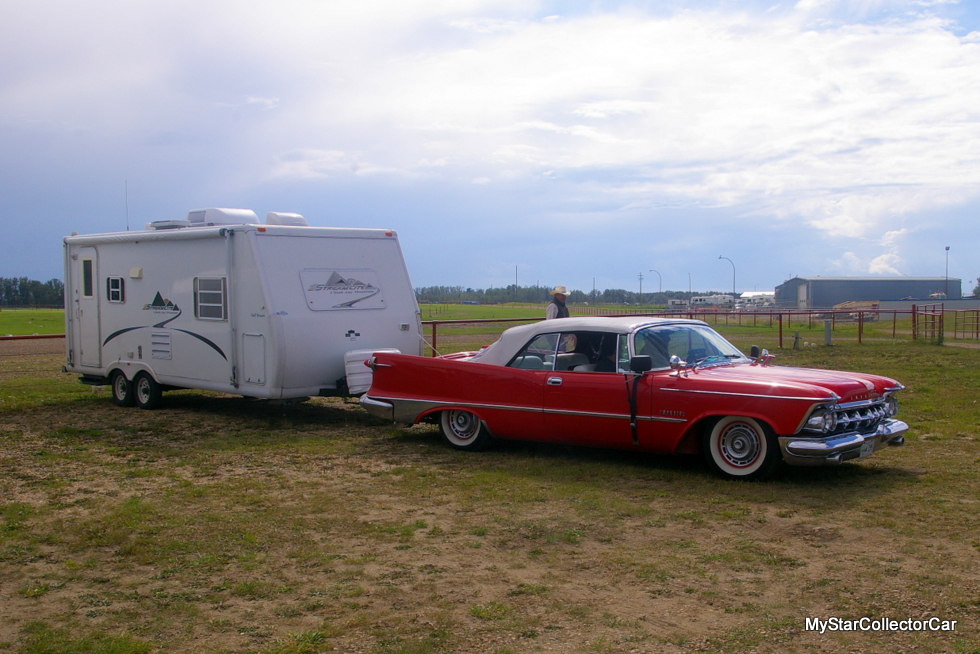 He had only owned the car for a few months before the giant tour across Canada but J.P. had no reservations about handing a big job to this 51-year-old car. The car has an interesting history. A Saudi Arabian purchased the brand new Imperial (clearly Arabs haven't had cash flow problems for quite awhile) but since then it was repatriated with its North American home. 
The massive Mopar was a dream to drive on the giant road trip. J.P. said that "they had the roof down as much as possible" and that "the car drew a crowd everywhere they went". Not surprising-you have a better chance of playing cards with E.T. the Extraterrestrial than seeing a giant red, mud-splattered 1959 Imperial convertible hauling a trailer over 4000 miles one way across Canada.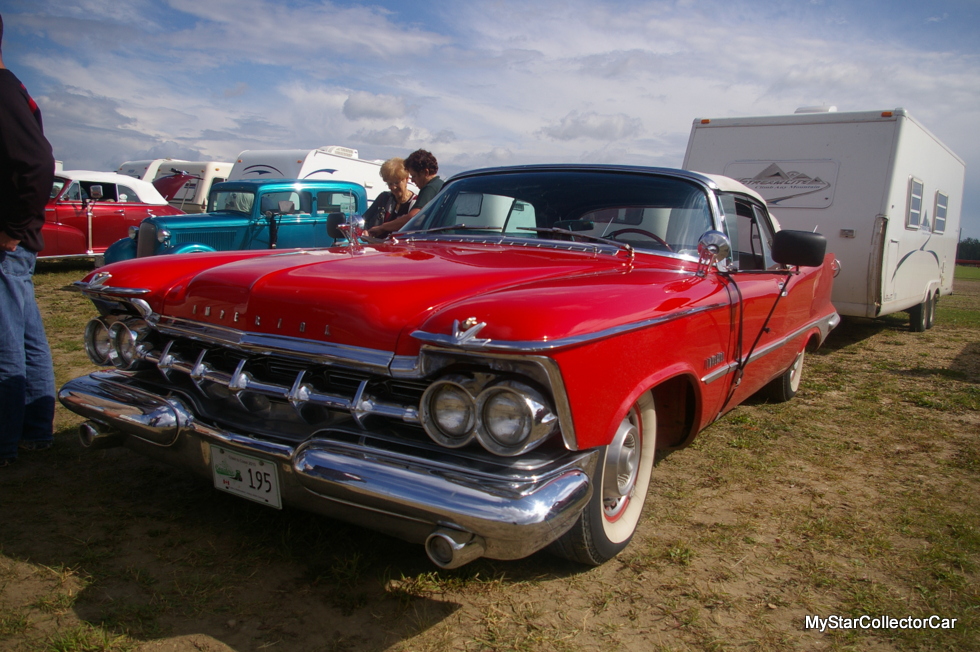 JP is the perfect guy to own this classic-he doesn't hide his Imperial in a climate- controlled tomb. He drives it in real weather on real (sometimes) crappy roads. That's the measure of a real car guy and, as a result, tens of thousands of Canadian were privileged to see this historical car in the real world.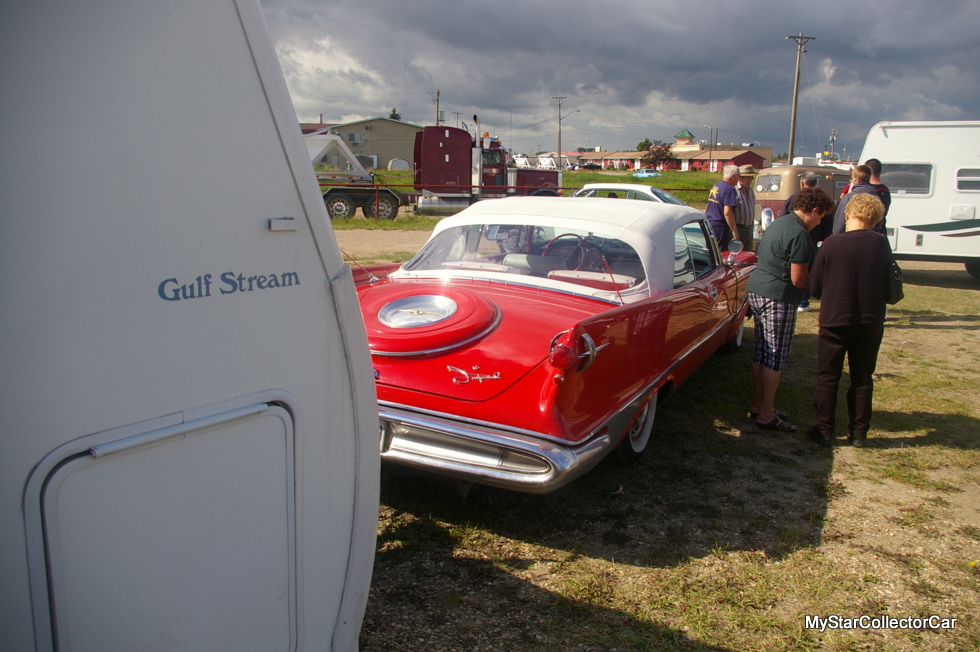 There was only one minor issue with the Imperial as JP reported, "I bought some bad gas in Saskatchewan and ended up bending a butterfly valve" but he was very philosophical about that-"the gas mileage suffered but with a '59 Imperial it's not a giant fall".
That's the kind of guy who joins the Coasters tour–philosophical, easy going, realistic and above all…a sense of humor.
Sounds a bit like Bob Hope.
Jerry Sutherland
For more information about the Coasters Tour please follow this link-http://www.coasters2010.com/