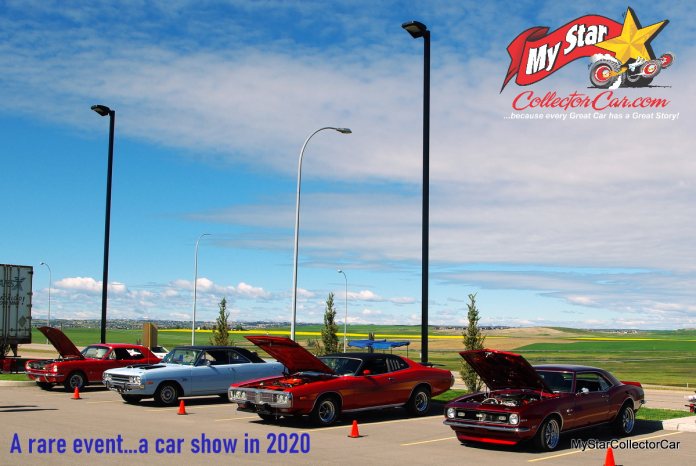 Car shows are a lottery win this year for us here at MyStarCollectorCar because of the long and complicated list of government restrictions imposed on the world at large during the current plague.
This past weekend's show took place at a new mall beside a giant mall just north of Calgary, Alberta. We heard about the show very recently, decided to attend the event, and were able to track down the owners of some very interesting cars at the show.
The first vehicle that caught our eye was a 1965 Olds 442 that was built into a brute force machine by its current owner. The owner was a devout Oldsmobile guy who wanted to retain the ultra-cool style of his Sixties-era muscle car-while adding even more muscle into the equation.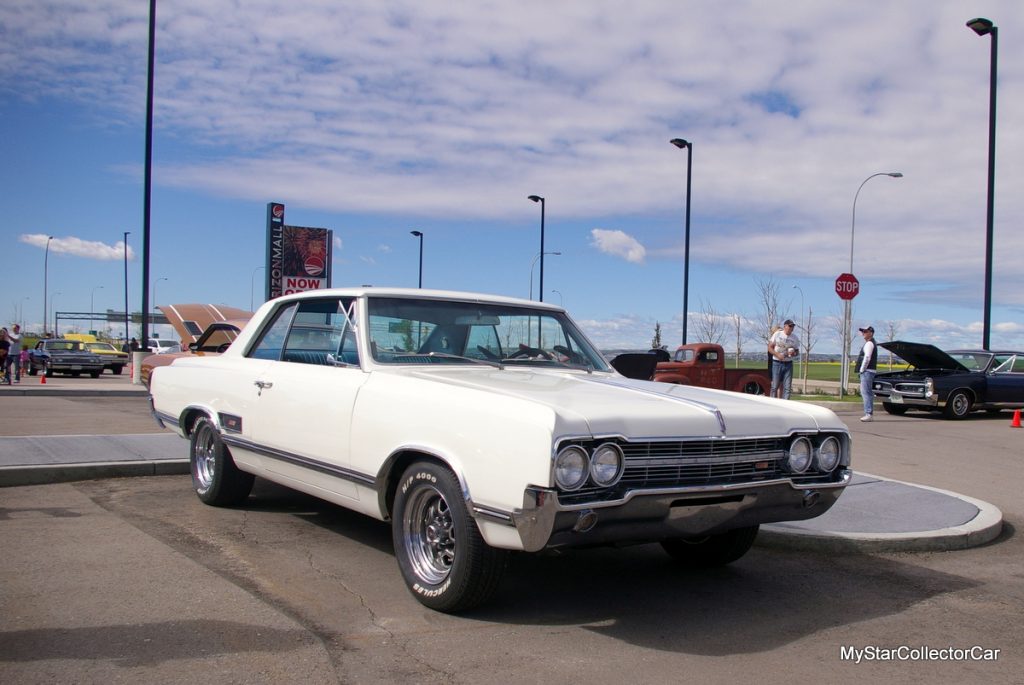 We at MyStarCollectorCar believe he was able to achieve a perfect balance of old and new school with his 442. The story behind this intriguing build will be the foundation of a future MyStarCollectorCar article.      
A 1965 Beaumont was an eye-catcher for many reasons, including its fiery red paint job and lively 383 stroker engine under the car's hood. The car's model name (Beaumont) may seem unfamiliar to some of our readers, but older Canadian car guys will recognize its roots as General Motors of Canada's (Pontiac Division) version of the Chevelle models.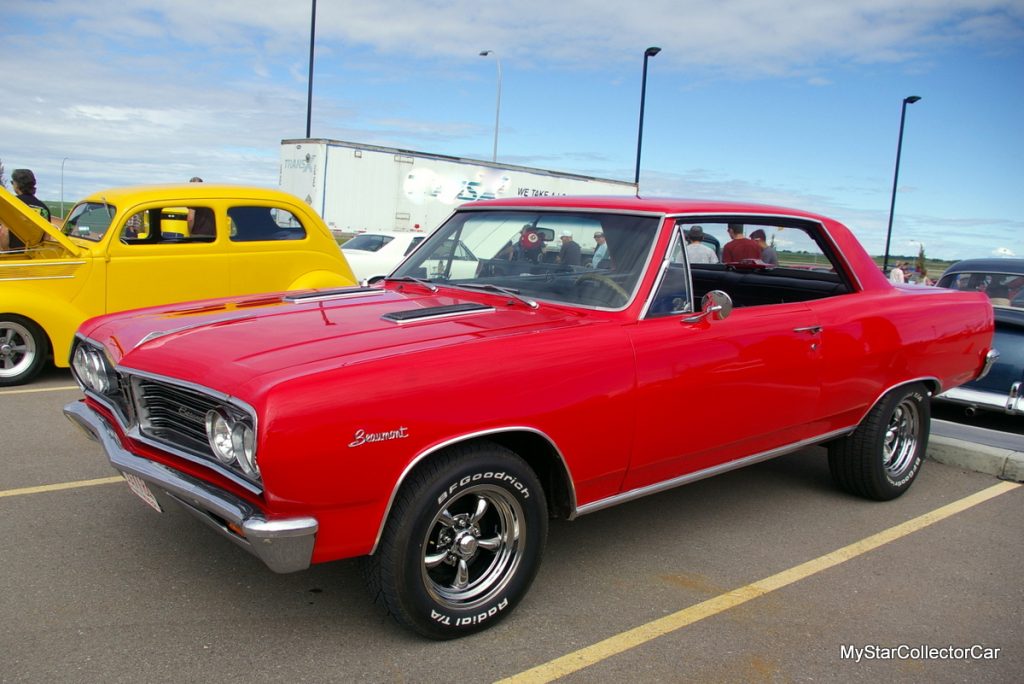 The Chevelle lookalikes were sold as Beaumont models by Canadian Pontiac dealers and are an interesting part of Canada's unique automotive history. Look for the Canuck car with a GM pedigree in a future MyStarCollectorCar feature.
A 1952 Dodge Regent was also a Canadian-only "Plodge" model (Dodge front clip/Plymouth body from the windshield back) and MyStarCollectorCar was able to track down the owner of a resto mod version at the Calgary show. The list of alterations to the 68-year-old Dodge is a long one because this car may be one of the coolest versions on the planet. Its young owner has put his own stamp on the car and turned the Dodge into a big part of his summer driving routine, including about 5000 kms (about 3000 miles) thus far this summer.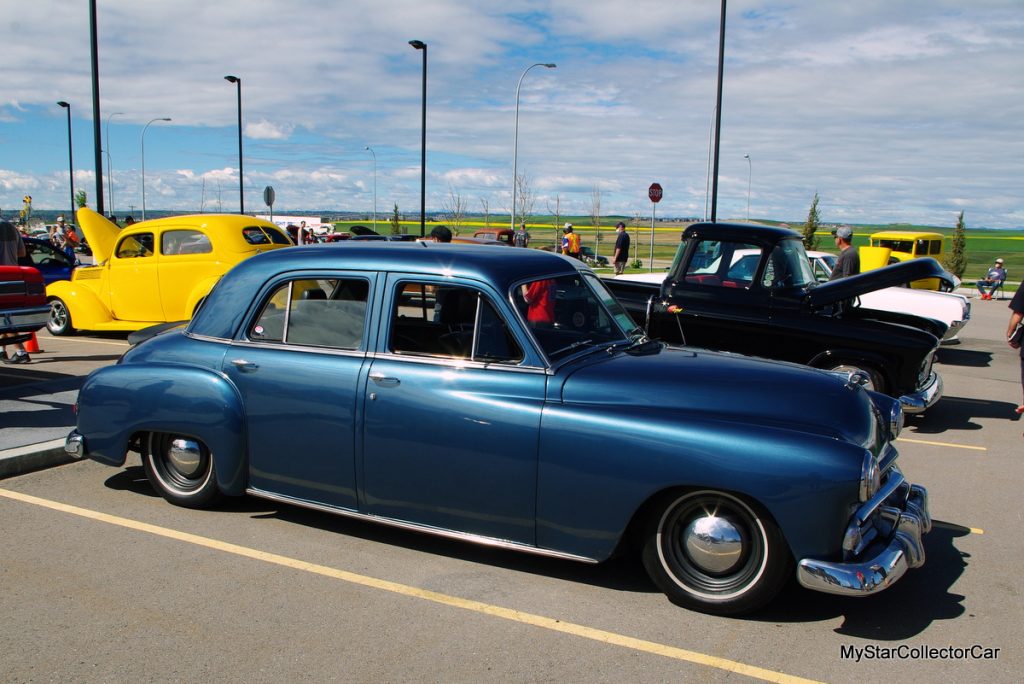 The story behind this unique Canuck sedan will be told in a future MyStarCollectorCar article.
It is no secret we at MyStar are drawn to unusual vehicles, so it will come as no surprise we managed to track down the owner of a 1969 Toyota Crown station wagon. Toyota was not exactly a household name when this wagon crossed the pond in 1969, plus very few have survived the ensuing 51 years since their debut.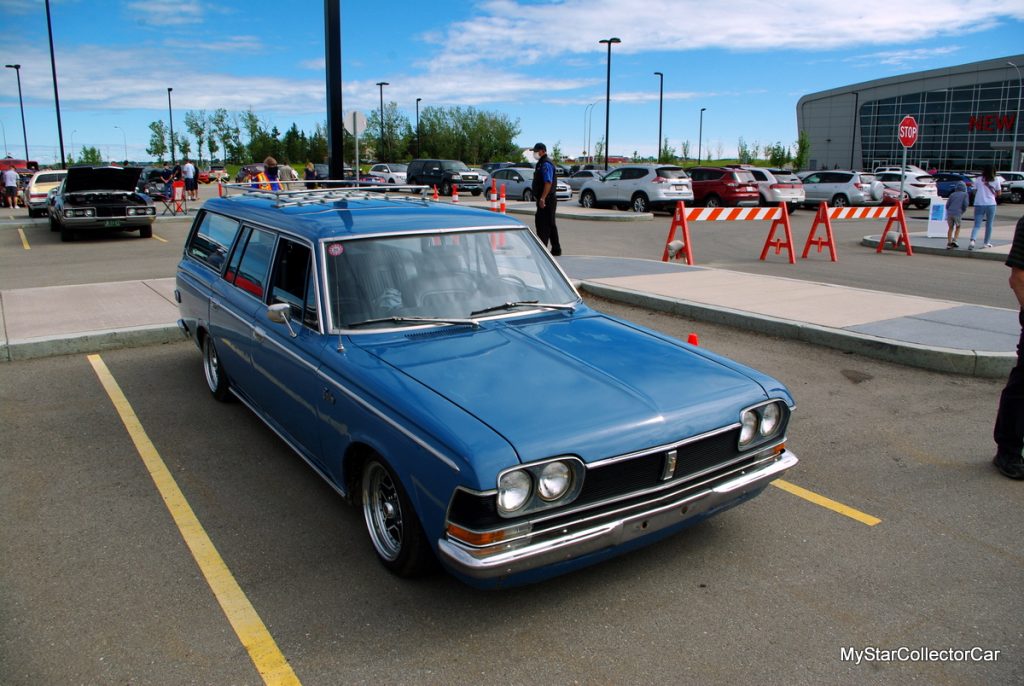 Consequently, a 1969 Toyota Crown station wagon's proud owner was high on our list of interview priorities at the Calgary show. Look for the wagon's complete story in a future MyStarCollectorCar piece.
A 1972 Dodge Dart Swinger has plenty of eyeball appeal at the show. It also had a good back story, one that will be told in a future MyStarCollectorCar article.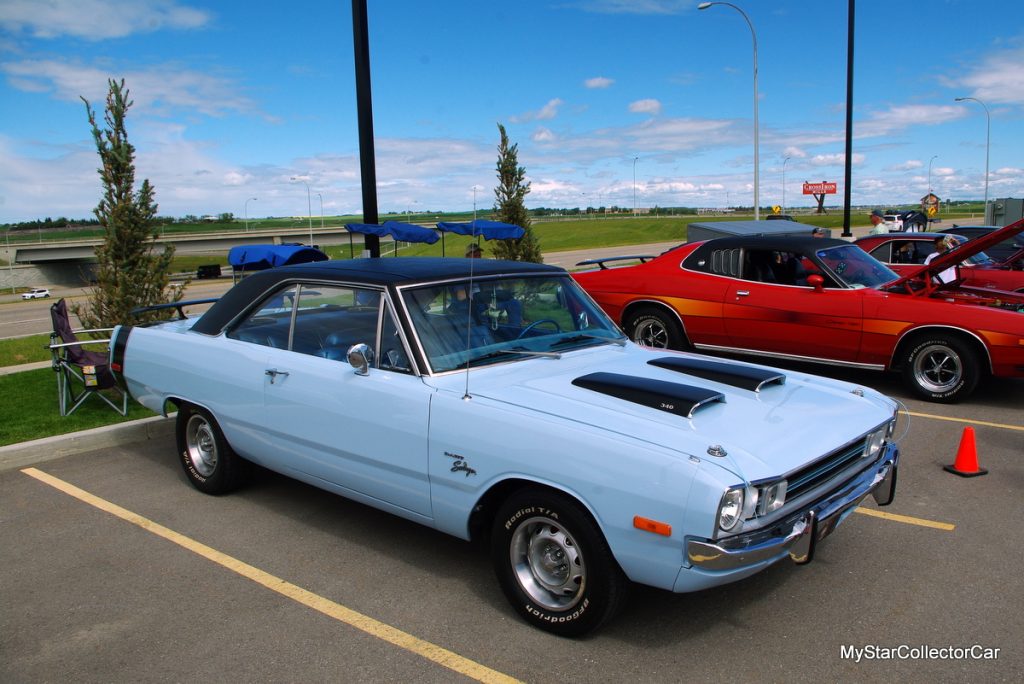 The 2020 plague rules have made life extremely difficult for car show organizers during the 2020 season-but it has not completely killed the events.
BY: Jim Sutherland
Jim Sutherland is a veteran automotive writer whose work has been published by many major print and online publications. The list includes Calgary Herald, The Truth About Cars, Red Deer Advocate, RPM Magazine, Edmonton Journal, Montreal Gazette, Windsor Star, Vancouver Province, and Post Media Wheels Section.