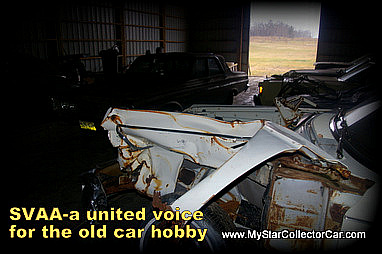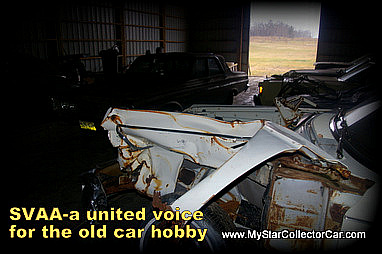 I met Al Riise at a large car show a few weeks ago and initially I focused on his car because he does drive a fairly unique old ride.
Eventually the conversation turned to the hobby at large because Al has concerns about the future of the old car hobby so he outlined the basics behind the Specialty Vehicle Association of Alberta. He's a Director with SVAA
I knew this was the kind of information that would be important to owners of specialty vehicles.
The old car hobby faces many unique challenges because regulations are in constant flux and hobbyists often are unaware of these modifications to existing legislation.
In some cases, these changes can have a direct impact on the hobby and owners are left without a voice. This is where the Specialty Vehicle Association of Alberta acts as a united voice for the owners of antique, collector, vintage and specialty vehicles.
Al explained the basics behind SVAA, "The Association is dedicated to the preservation, restoration, and enjoyment of all antique, collector, vintage and specialty vehicles. Also, the Society is dedicated to bringing all auto related clubs in Alberta together, to promote and protect our common interest in the Automobile Hobby".
He also added that the Association extends back a few decades, "The SVAA was started back in 1977 as an antique association and then on January 15 2000 after our meeting in Red Deer, with vehicle owners (antiques, modified, custom and street rods,) from all over Alberta and to incorporate the street rodders we changed our name to what we are today".
Al went on to fill in the details about SVAA, "Primarily we are a lobby group, information source for the Out-Of-Province Inspection process, registration problems so that we can have licensing regulations to keep our vehicles on the road".
Al explianed how the SVAA is part of a much larger group of like-minded hobbyists, "We work, watch or have contacts to monitor negative impact legislation that could affect us all".
"The contacts are Historic Vehicle Association www.historicvehicle.org , SEMA Specialty Vehicle Marketers Association www.semasan.com  and National Association of Automobile Clubs of Canada www.naacc.ca ".
Harry Bullock is the President of the SVAA and he wanted to add,"We are a non-profit society of auto clubs and related business associates. We encourage membership from both because without their support we do not exist. Even though we do not accept individual membership we share our hobby information and website with everyone.
Harry outlined other facets of the SVAA, "We offer a club liability insurance that is very competitive for our member clubs".
The car hobby is the sum of many parts and Harry pointed out the range of the SVAA, "Equally important is the modified and street rod hobbyist as well. We also have lowrider and exotic clubs in our organization.
The SVAA is a grassroots organization so you'll find them on the frontlines at car shows and automotive events. Al explained how they reach out, "How to reach us– we are at car shows, swap meets, and have a big banner on display. www.svaalberta.com is the better answer".
This is a complicated hobby because it falls under so many regulatory boards and my first impression of SVAA was based on a conversation with a member. I've heard numerous horror stories about registration and insurance issues from owners after thousands of interviews and there is a clear advantage to an organization like SVAA.
They know the ropes and they are clearly car guys who want to act in the best interests of the hobby. Their mandate is to guide you through the minefields and help a fellow hobbyist.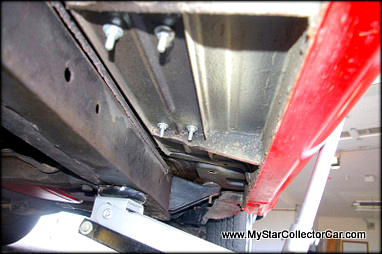 Clearly, this is where "strength in numbers" really matters-take a look at the SVAA site and their contact organizations.
Jerry Sutherland
Here's the SVAA website if you have any questions- http://www.svaalberta.com/