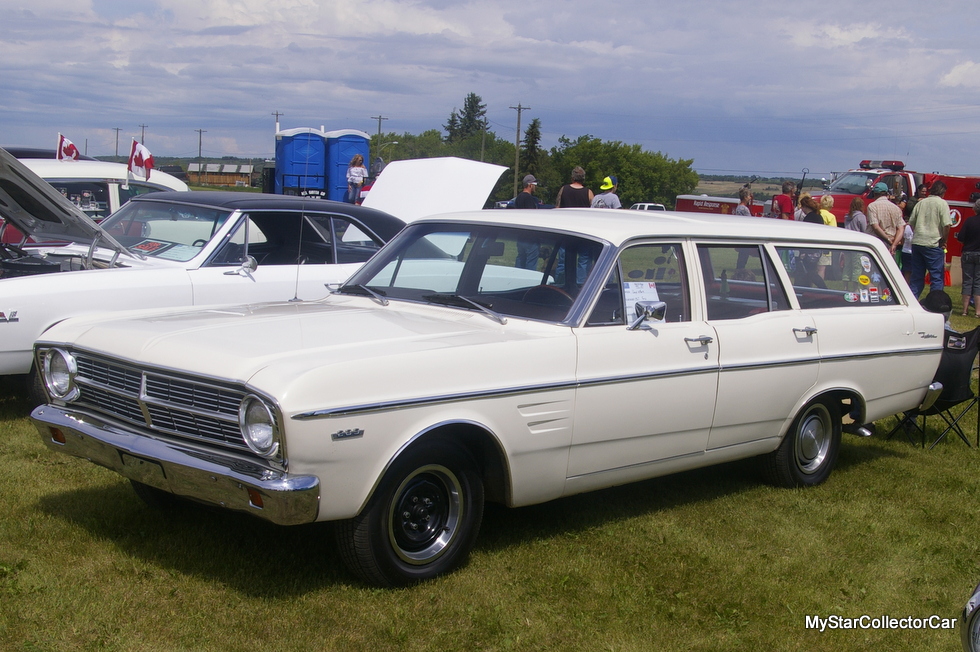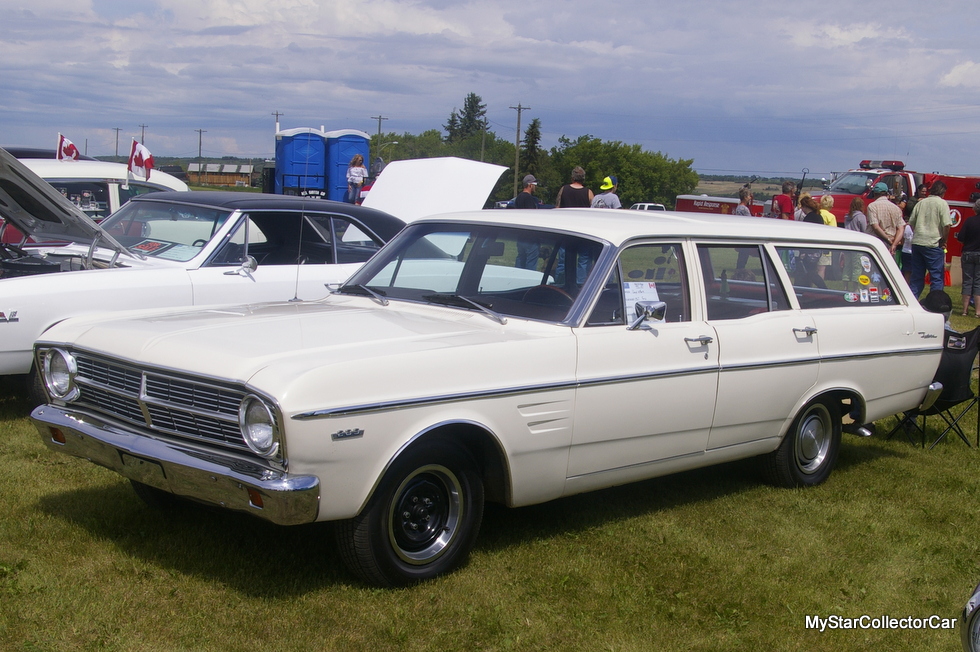 The dawn of the 60s was also the dawn of a new era for the Big Three because Chrysler, Ford and GM jumped into the compact car game in a big way.
The new compact vehicles were designed to compete with the VW Beetle for the small car market, although all three US manufacturers offered vehicles that were bigger and faster than the Bugs.
Ford introduced the Falcon in 1960 and the car was their competitor in the new US-built compact car market.
The Ford executive who was firmly behind the Falcon concept was a man named Robert McNamara.
Many people would best remember McNamara for his post-Ford job as US Secretary of Defense during the Kennedy/Johnson years in the White House. He was the man under fire in the White House administration for the Democrats during their Viet Nam years from 1961-68.
The history of Falcons extended beyond McNamara's years as Defense Secretary and the last Falcon left North American Ford factories in 1970 after a ten year run.
Somewhere along the way, Lloyd McKeith became a Falcon fan during his childhood years in the 60s, so much so that Lloyd decided he wanted to own one at some point in his life.
Lloyd searched for his dream car and finally found a 1967 Ford Futura station wagon eight years ago. Lloyd is a body-man by trade and was not looking for extra work on weekends, so he wanted to buy a car with no serious body issues like rust.
The car was in storage for several years until its original owner decided to sell the wagon to its second owner. Third owner Lloyd found his perfect car: one that did not require his body repair skills to put it back on the road.
In fact Lloyd told us his car just needed a good cleaning after it was pulled out of storage by its second owner, along with a new front end (steering parts), tires and water pump. In Lloyd's words; "It was nice because I drove it home and did not have to spend years working on it for a change."
The car is a Ford Falcon "Futura" and that last label meant an upgrade from a base model Falcon, with cosmetic features like extra trim packages to doll up the cars.
Lloyd added Bronco II beauty rings to the wheels for extra bling quotient, but he is not sure about the Bronco hubcaps for his Falcon.
Lloyd likes a leisurely pace in his 48-year-old wagon and sticks to a comfortable 65 mph (105 km/h) pace on the highway. He does not drive it too much during the summer but we spotted Lloyd and his wagon at two shows last year, so it no longer sits in storage for long periods of time.
We can vouch for the fact Lloyd drives the car because he also had it at a show in another community in 2012. We were unable to connect with Lloyd at the 2012 show, but his wagon had caught our interest in a big way.
An unmodified Ford compact wagon that owes its very existence to one of the most famous Defense Secretaries in US history will get our attention every time.
Jim Sutherland
CLICK HERE to Like us on Facebook
CLICK HERE to Follow us on Twitter
CLICK HERE to Follow us on Pinterest
Please re-post this if you like this article.