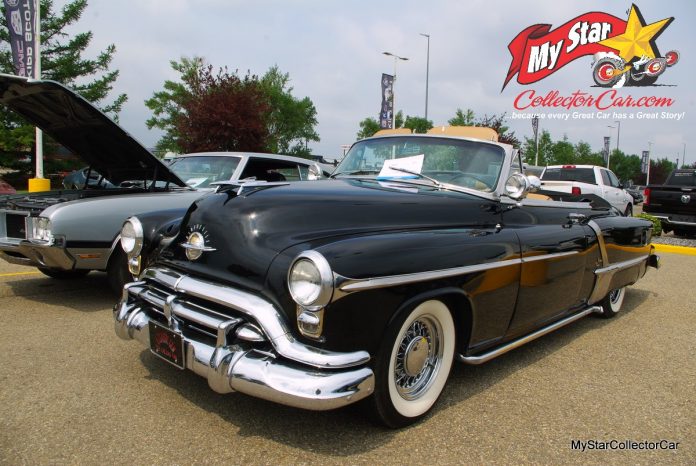 Garland Jesso is the proud owner of a fully restored 1952 Oldsmobile Ninety-Eight convertible that he bought in 1992 as a major restoration project.
Needless to say, Garland faced a huge task breathing life back into the '52 Olds drop top, but he was a young guy in the middle of a mechanical trade program in 1992 so anything was possible for him-including a massive restoration project.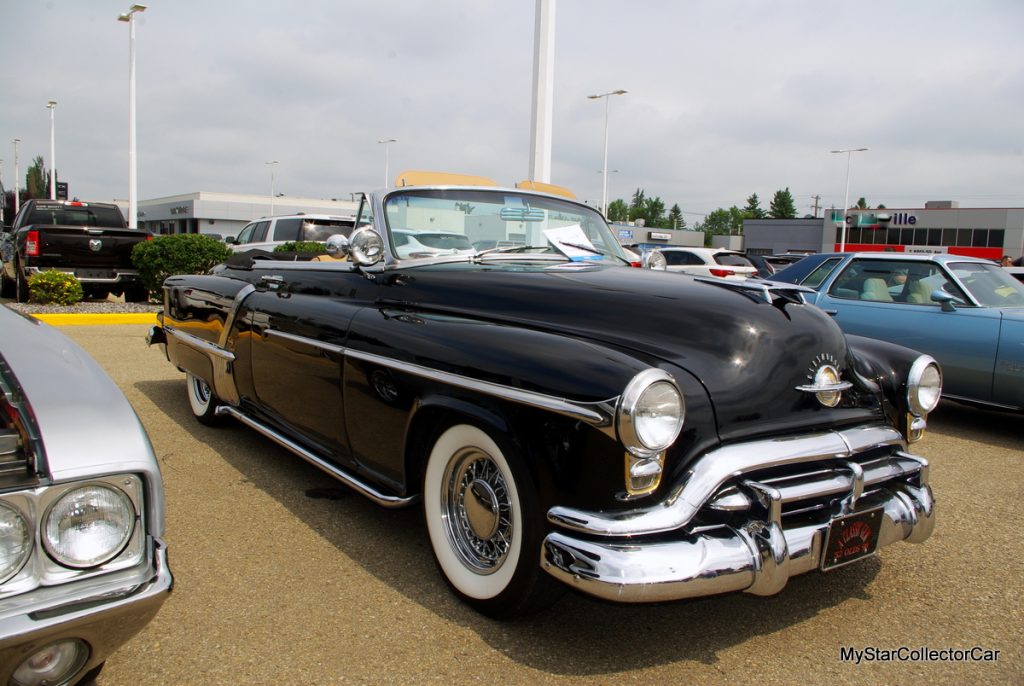 The '52 Olds did not have a hood or powertrain, but Garland was able to locate a donor vehicle that had both critical components to the restoration process. The period-correct engine was a 303 V-8 coupled to the famous Olds Hydra-Matic automatic transmission, two factors that were important to the build process for Garland.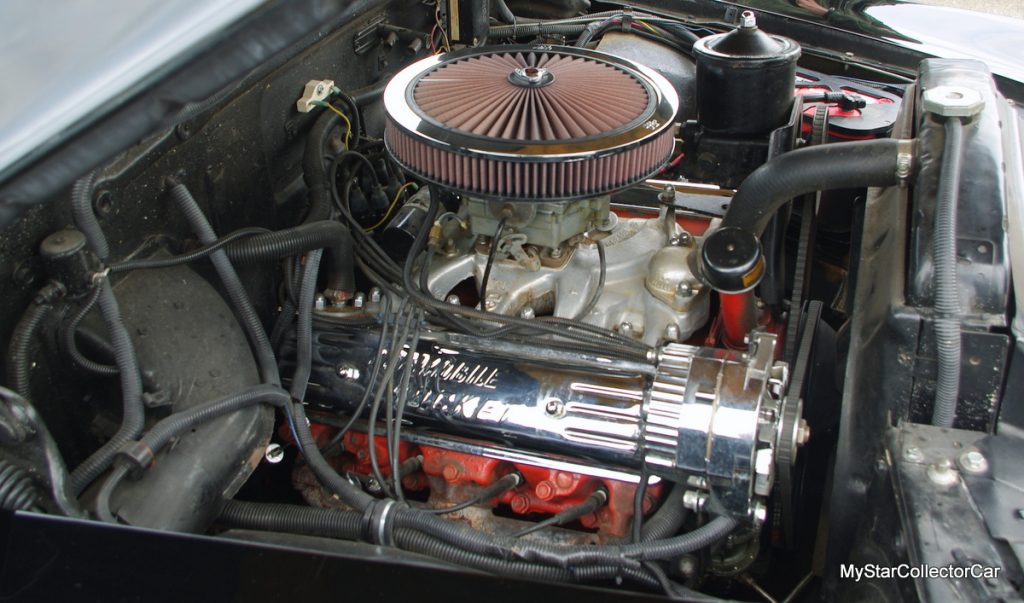 Garland wanted to stay within the factory build boundaries during the project, but he wanted to add a few extra touches to the big Olds convertible to improve its style and efficiency. However, Garland also wanted to stick with a bolt-on game plan with his modifications so every improvement could be removed and replaced with the Oldsmobile's original equipment. Garland kept all the factory components for this reason.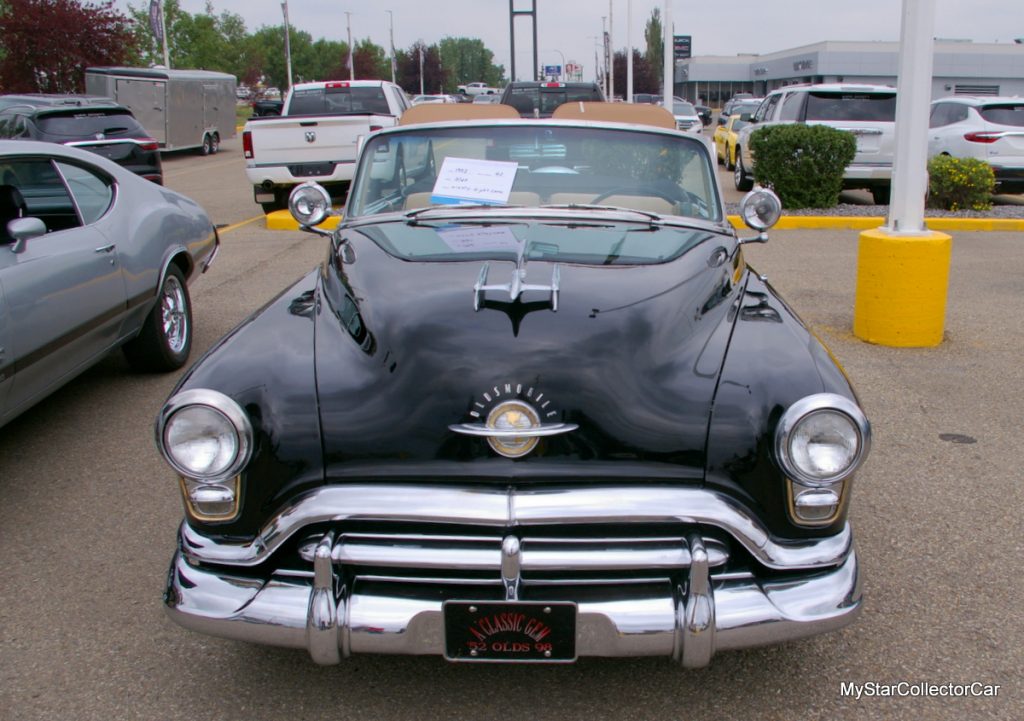 A 1952 Oldsmobile Ninety-Eight convertible is a large beast that is difficult to slow down, so Garland added front disc brakes to the car. He also added lake pipes because of their retro custom style, along with a modern air cleaner filter system to the Oldsmobile's engine. Garland kept the car's original oil bath air cleaner but likes the efficiency of the paper filter.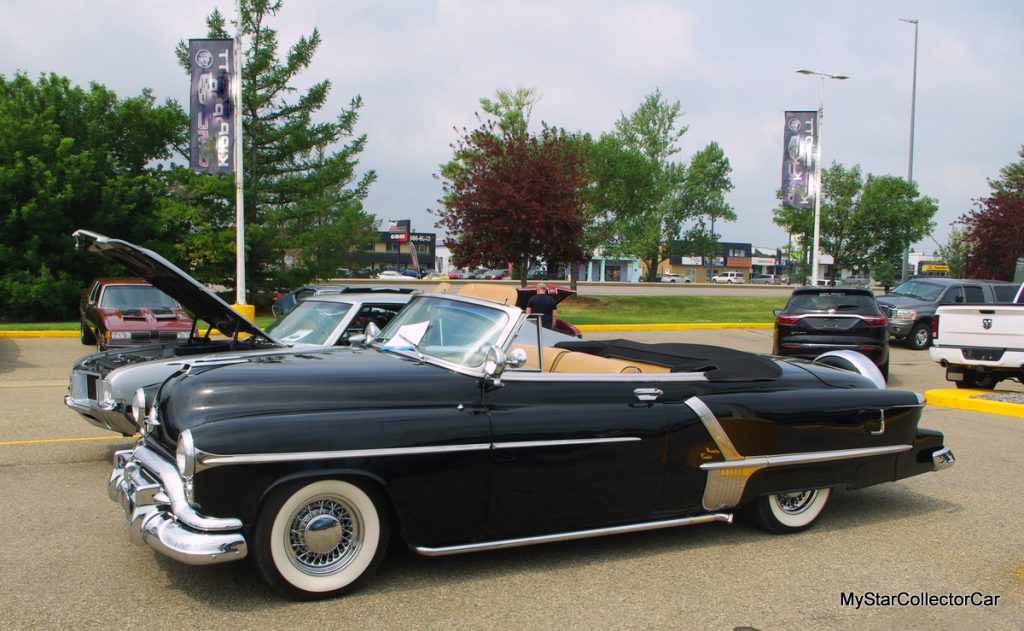 He also changed the car's 6-volt charging system to a beefier 12-volt system because he wanted a brighter light system on the Olds in case he drives it at night and wants to see the road better with 12-volt headlights.

As mentioned earlier, Garland's Olds was in an extreme state of disrepair, with a long list of missing parts, so he spent about 10 years hunting for the pieces he needed to complete the project. There is an enormous amount of bright work on a 1952 Oldsmobile, mainly because it was the luxury flagship in the Olds line, so items like trim pieces and emblems were a critical part of the project's success.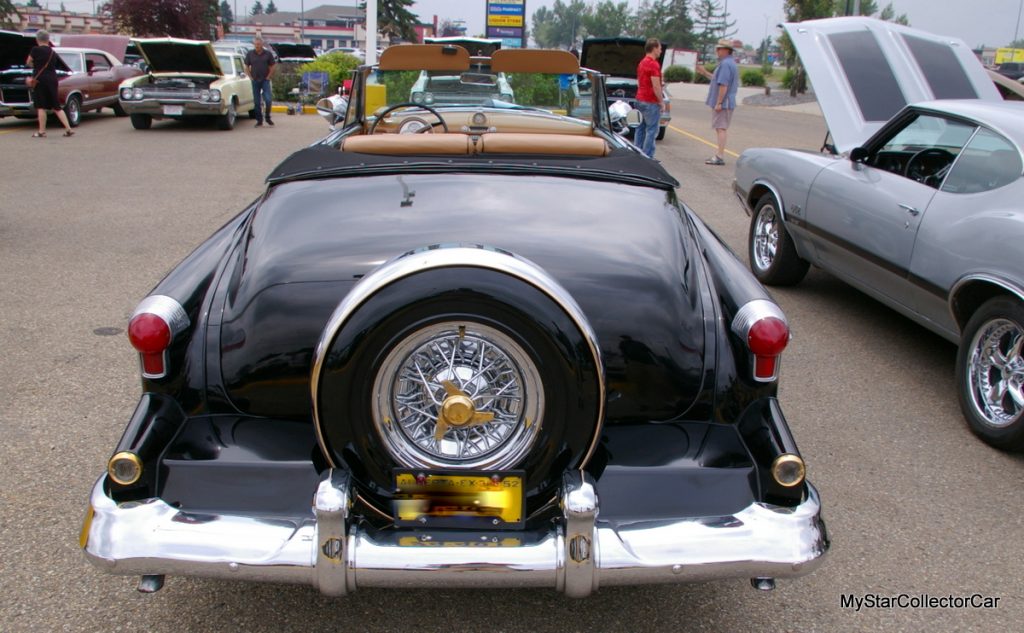 Garland left no stone unturned during the search process and bought every piece that became available to him, so now "I have doubles of everything", in his words.
Garland's 1952 Olds Ninety-Eight has upscale factory features like power windows driven by a hydraulic system, power steering and an automatic headlight dimmer to enhance the driving experience. Garland can vouch for the comfort level because he drives his '52 Olds whenever the opportunity arises for him.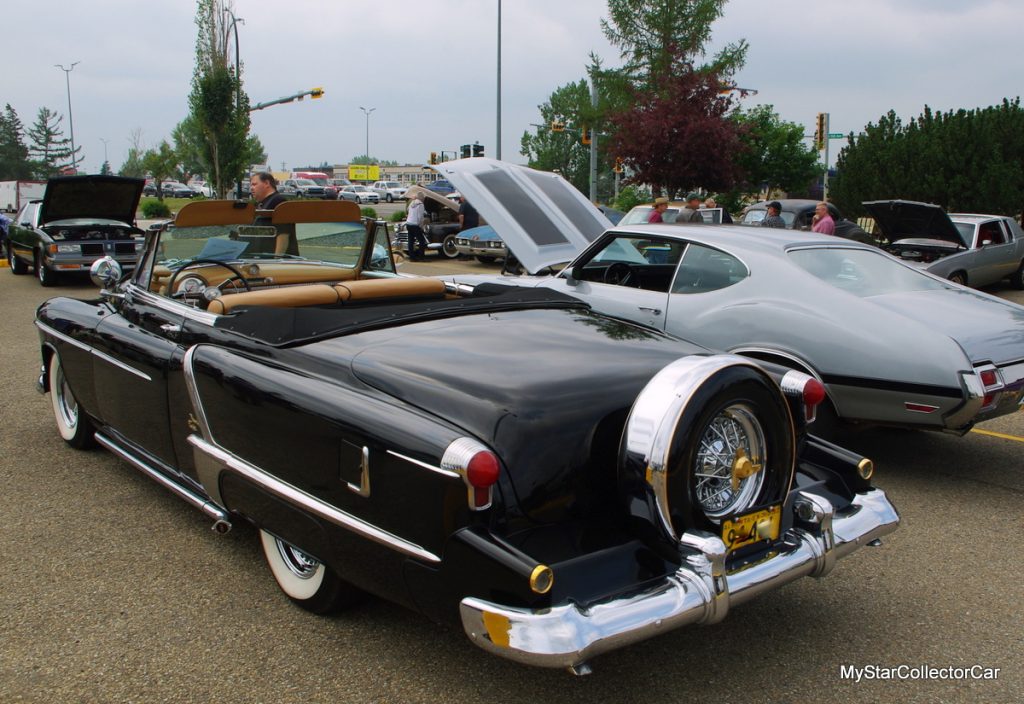 In fact, MyStarCollectorCar interviewed Garland at an Oldsmobile show about 90 minutes from his home and Garland drove (not trailered) the car to the show. He added the car can easily handle 65-70 mph (100-110 km/h) on the highway.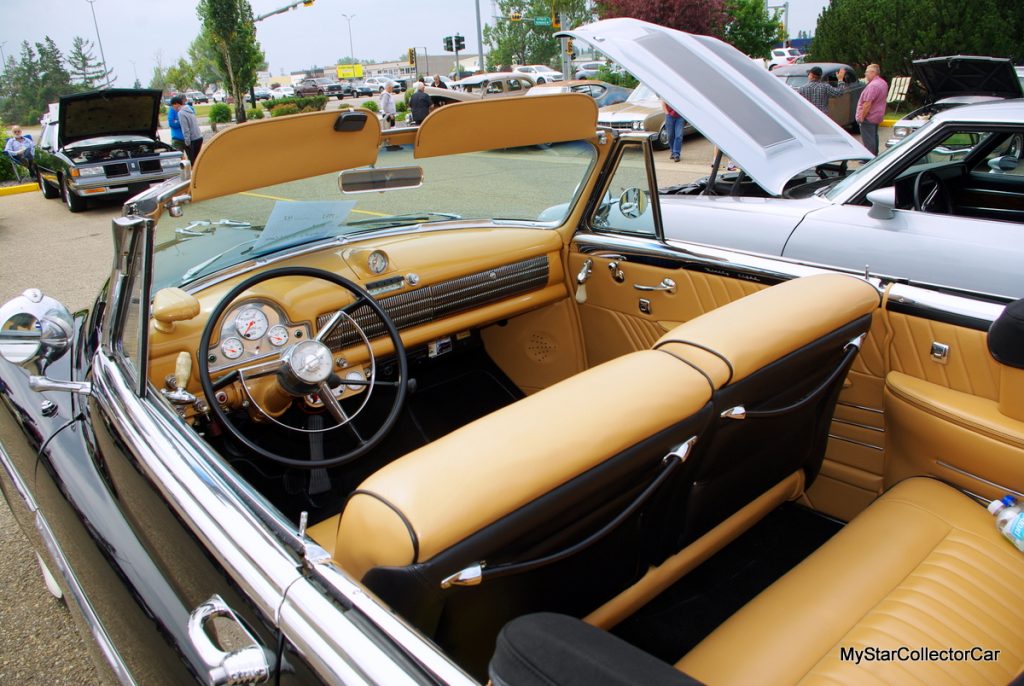 The vintage Olds drop top has also seen service as a family wedding car and undoubtedly contributed to the happy memories from the events.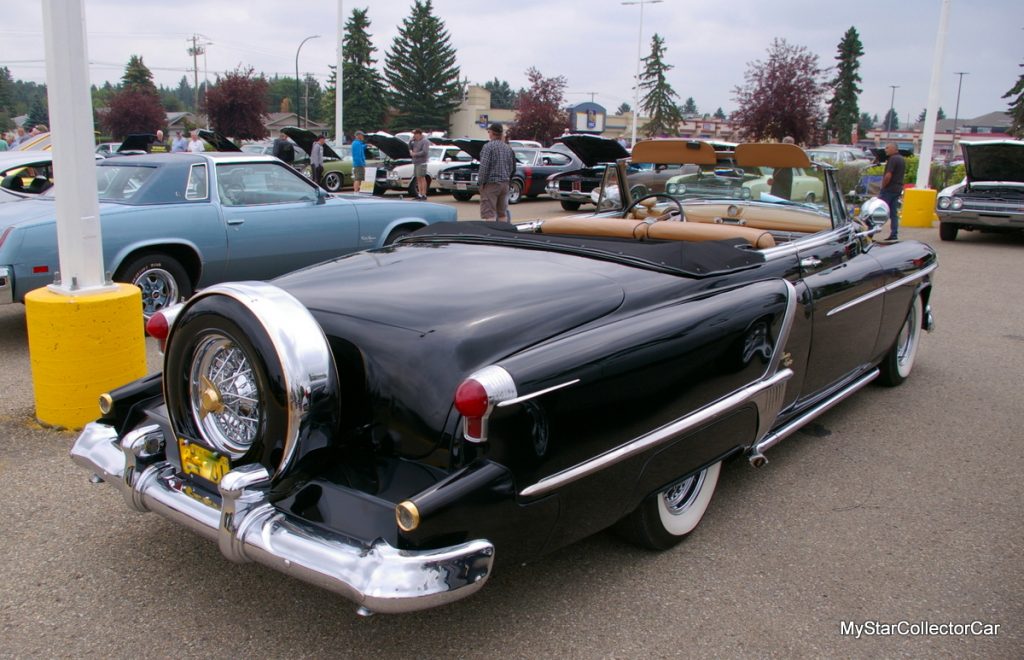 BY: Jim Sutherland
Jim Sutherland is a veteran automotive writer whose work has been published by many major print and online publications. The list includes Calgary Herald, The Truth About Cars, Red Deer Advocate, RPM Magazine, Edmonton Journal, Montreal Gazette, Windsor Star, Vancouver Province, and Post Media Wheels Section.