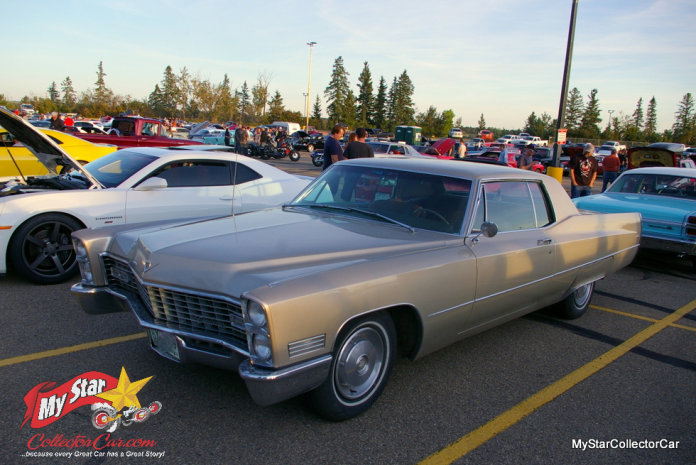 There are many car guys whose reason for ownership of a classic car lies firmly within the owner's personal history. A 1967 Cadillac Coupe de Ville's current owner was inspired to purchase the car because he used to own a 1968 Cadillac at an earlier point in his life.
Kim Stoodley always liked the experience with his first Caddy and spotted an ad in a local paper for his current Cadillac about 14 years ago.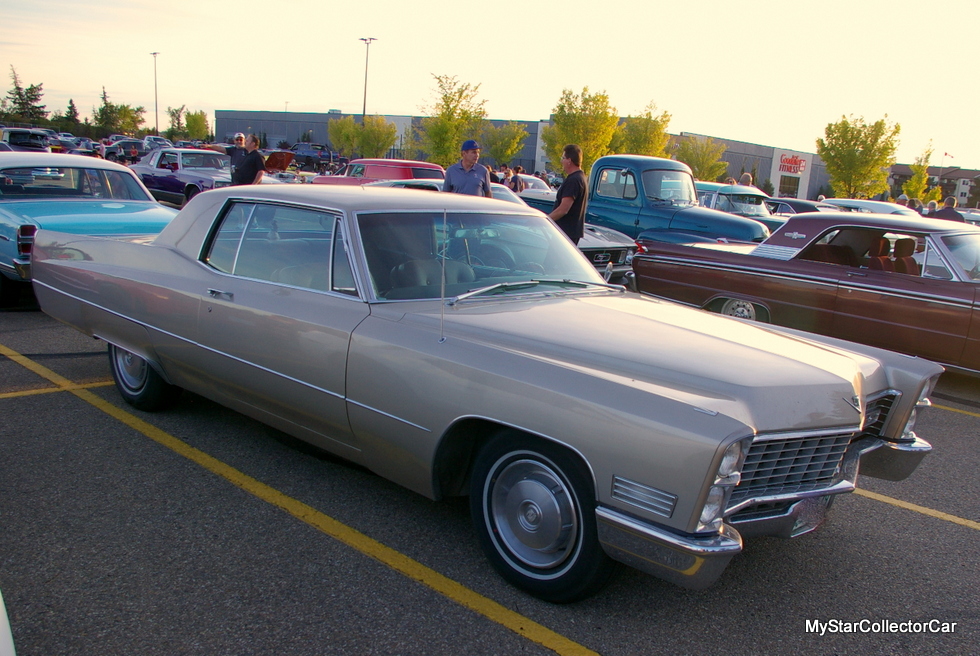 The process took about 3 years and now Kim's classic Caddy has been on the road for the past 11 years. Kim wanted to retain as much of the overall originality of the car as possible so he avoided repainting the factory 429 big block in the Caddy and instead chose to detail the engine.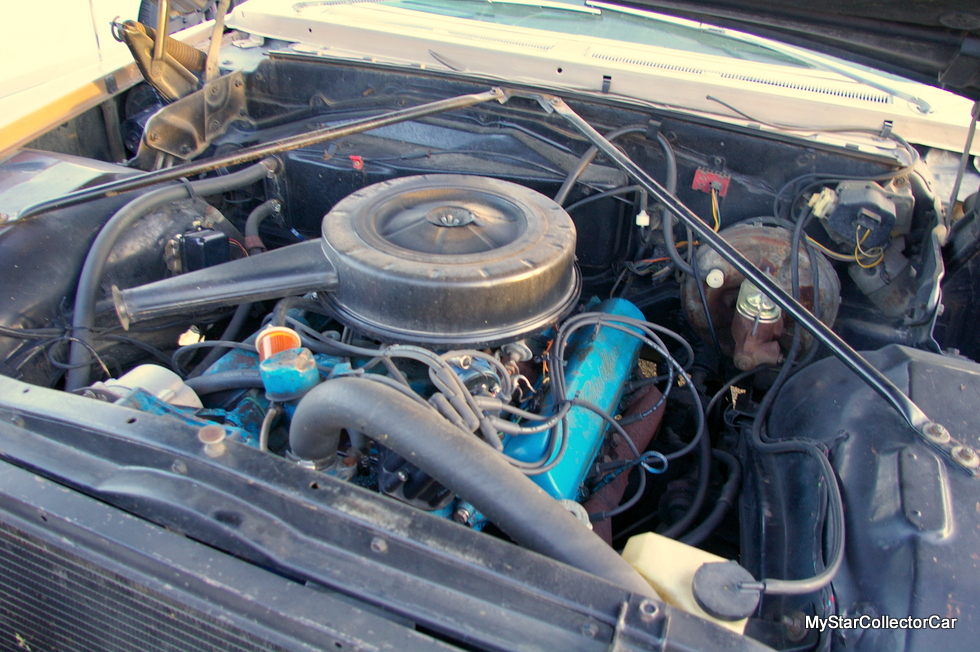 The Caddy also needed extensive body work in its lower section and Kim was more than willing to invest in the restoration process for his car.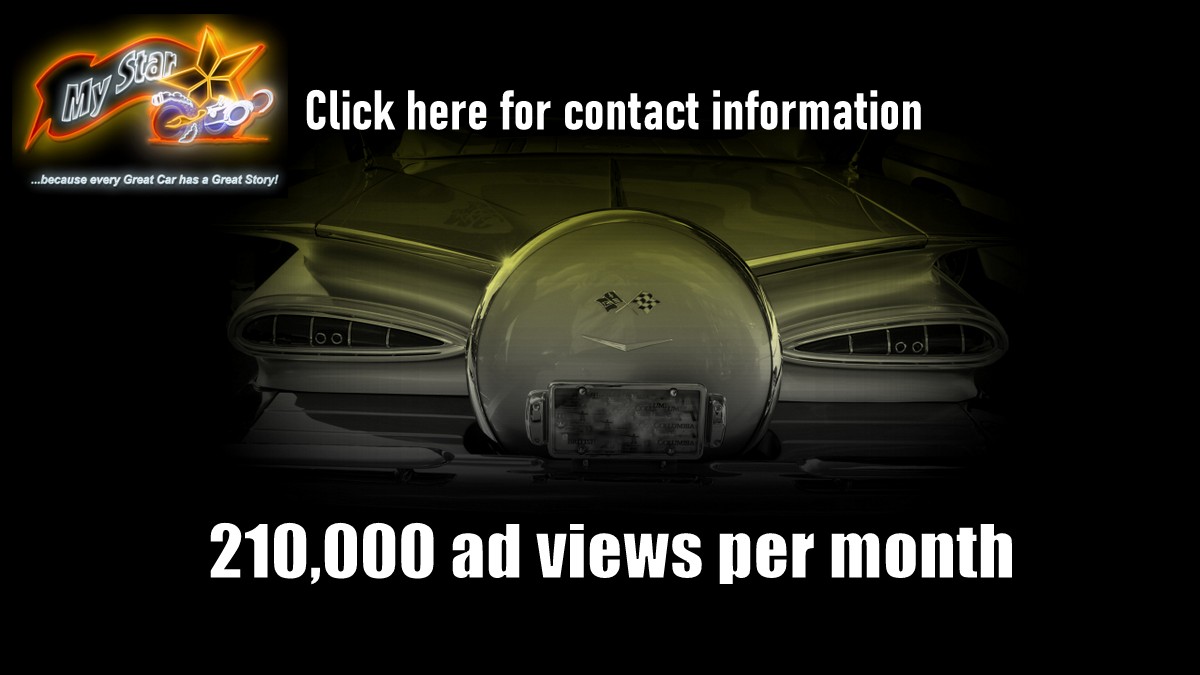 A 1967 Cadillac de Ville embodied all that was distinctive about the domestic luxury car market. The cars offered upscale appeal to its well-heeled customer base because these big beauties ran ahead of the pack when it came to top-of-the-line automobiles during the 1960s.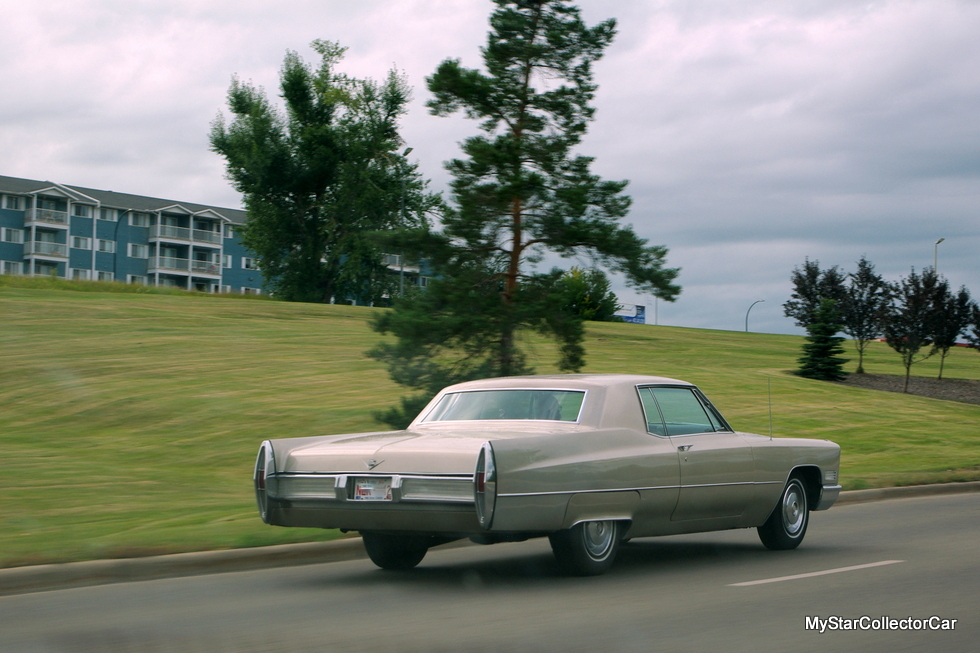 Kim's Caddy had a generous array of factory luxury items that included an AM/FM radio, power steering, power brakes and a tilt/telescoping steering column. A telescoping steering column was a big feature in high end domestic cars during the 1960s and was adjustable in terms of steering column length for its drivers.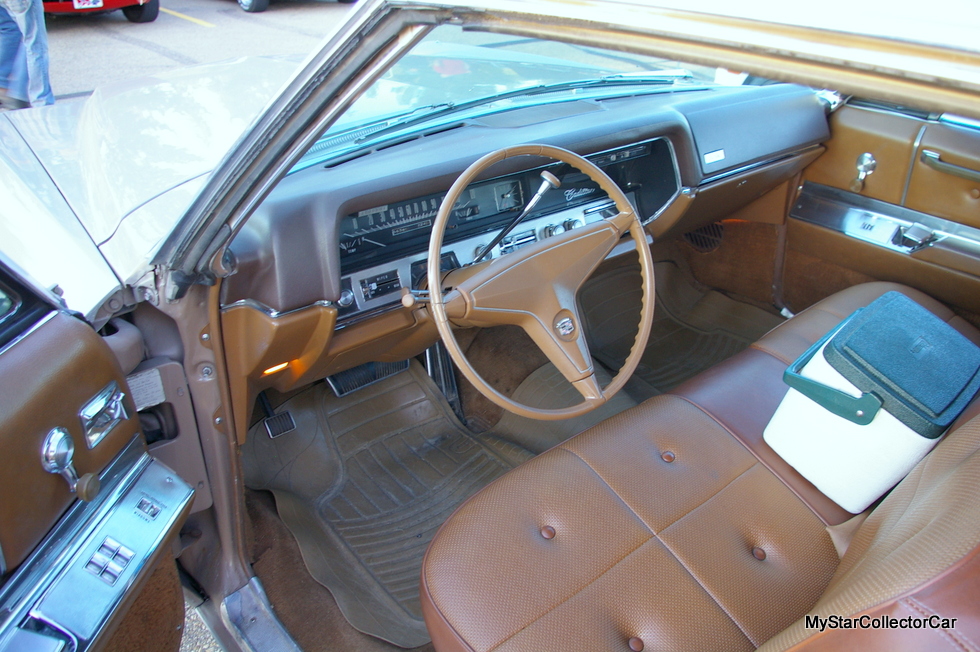 Kim built his car for the road because he wanted to enjoy all of its creature comforts from behind the wheel on long trips. He has taken the car from his Canadian prairie town to Canada's West Coast on two separate occasions on a 700-plus mile (over 1100 km) journey that included travel through the Rocky Mountains.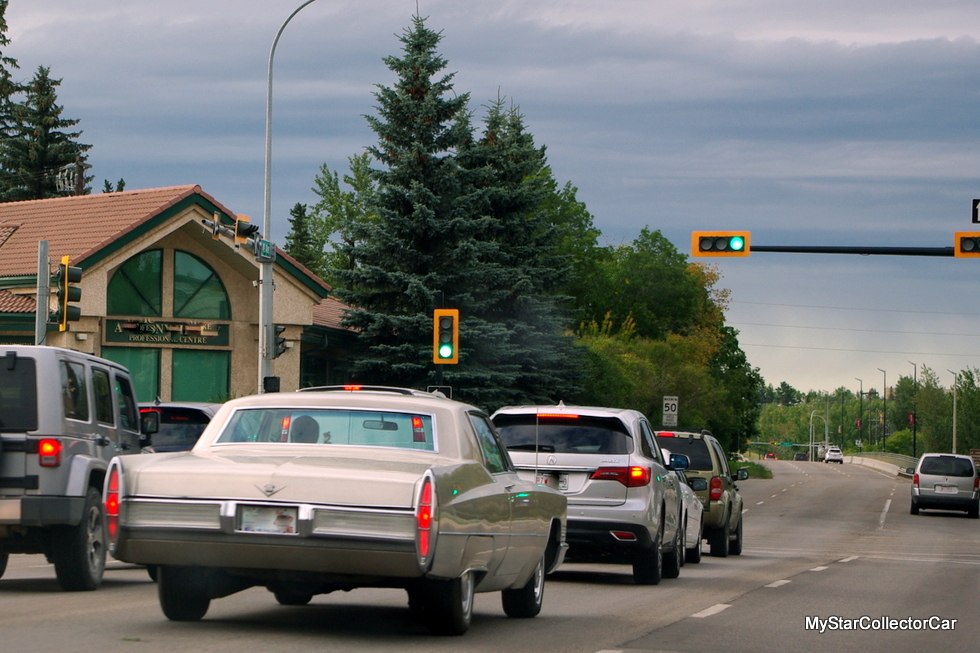 The car performed flawlessly on the long road trips and delivered about 20 mpg, according to Kim. He is not afraid to maintain 21st century highway speeds in his Caddy because they are a light workout for his 53-year-old luxury liner equipped with its reliable factory powertrain.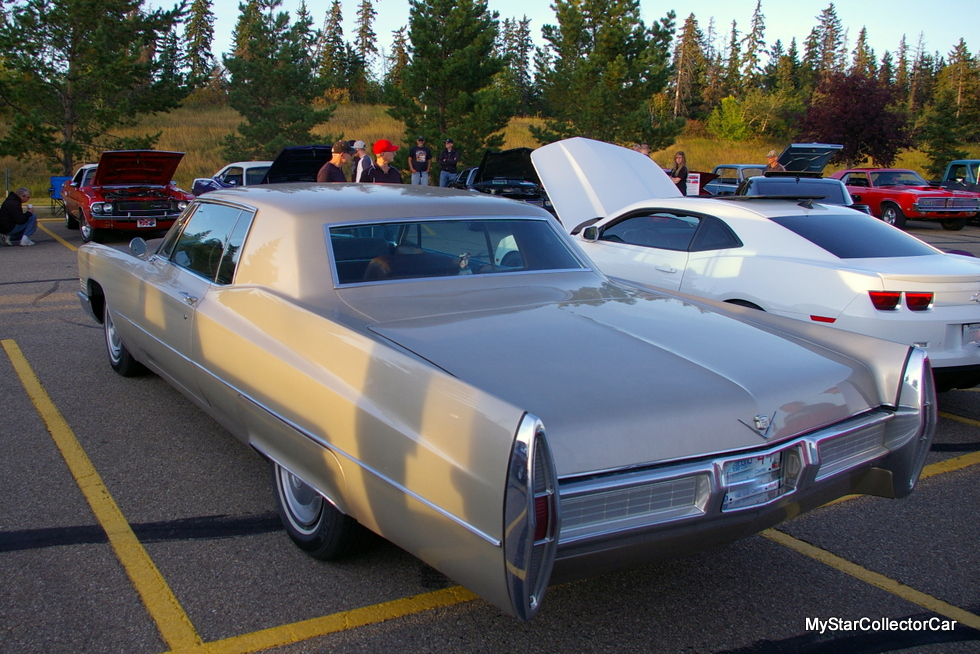 The common denominator in this car guy equation is Kim loves to spend time driving his big Caddy. In fact, he takes the car out of storage as soon as possible every spring and puts it back into storage in late autumn shortly before the snow flies in his area.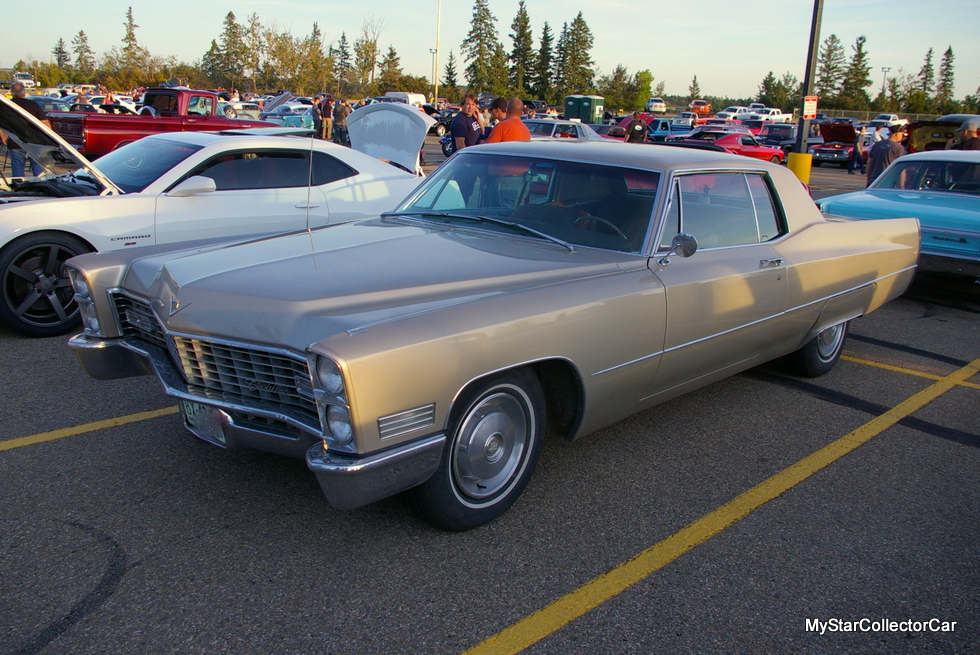 The only issue thus far is the factory brake system. The big drums are able to stop the big Caddy in a safe fashion but they are not as good as modern disc brake systems in Kim's assessment.
Nevertheless, the Caddy's factory brakes are not able to slow down Kim's enthusiasm for road adventures with his big luxury car.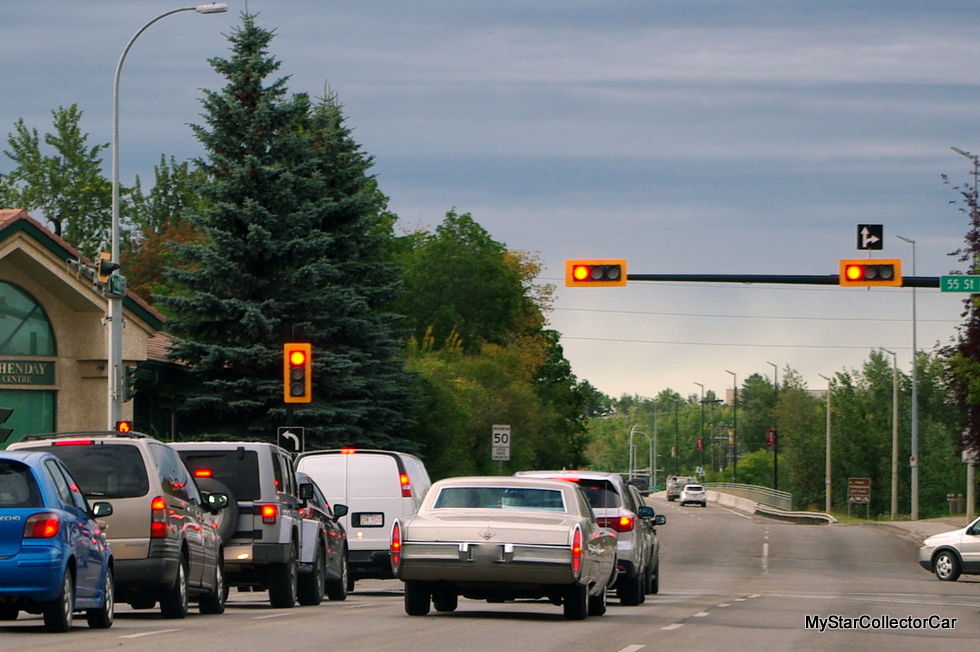 BY: Jim Sutherland
Jim Sutherland is a veteran automotive writer whose work has been published by many major print and online publications. The list includes Calgary Herald, The Truth About Cars, Red Deer Advocate, RPM Magazine, Edmonton Journal, Montreal Gazette, Windsor Star, Vancouver Province, and Post Media Wheels Section.