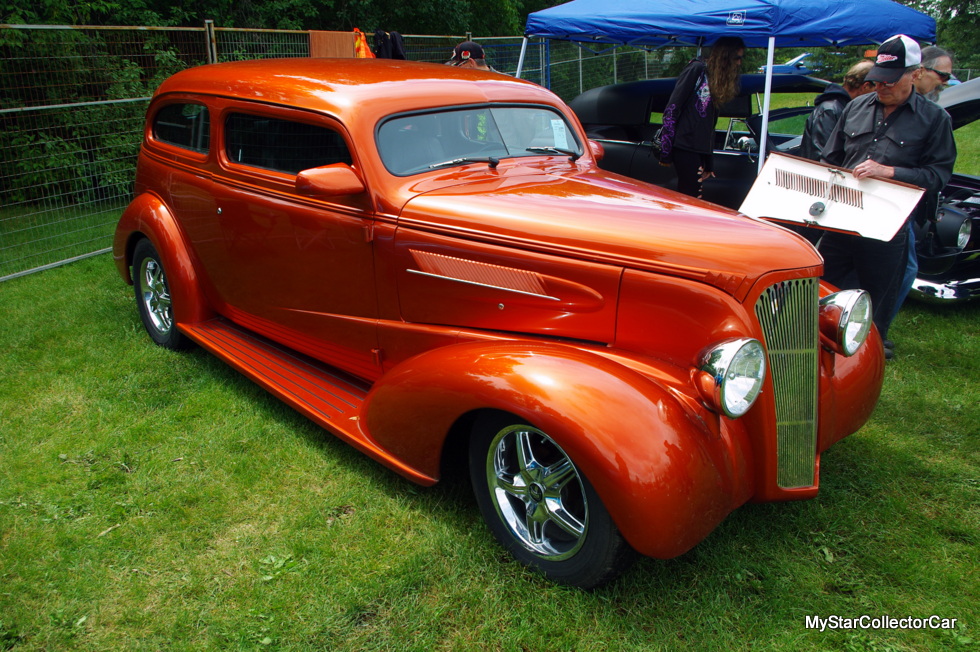 Charlie Blockinger approached us about his 1937 Chevy custom coach while we interviewed his neighbor at a car show.
Charlie said he had quite a story about his '37 and he was right in a big way.
'Charlie told us his Chevy has been on the road for about 20 years, but it was the events from 7 years ago that were the worst part of his car story.'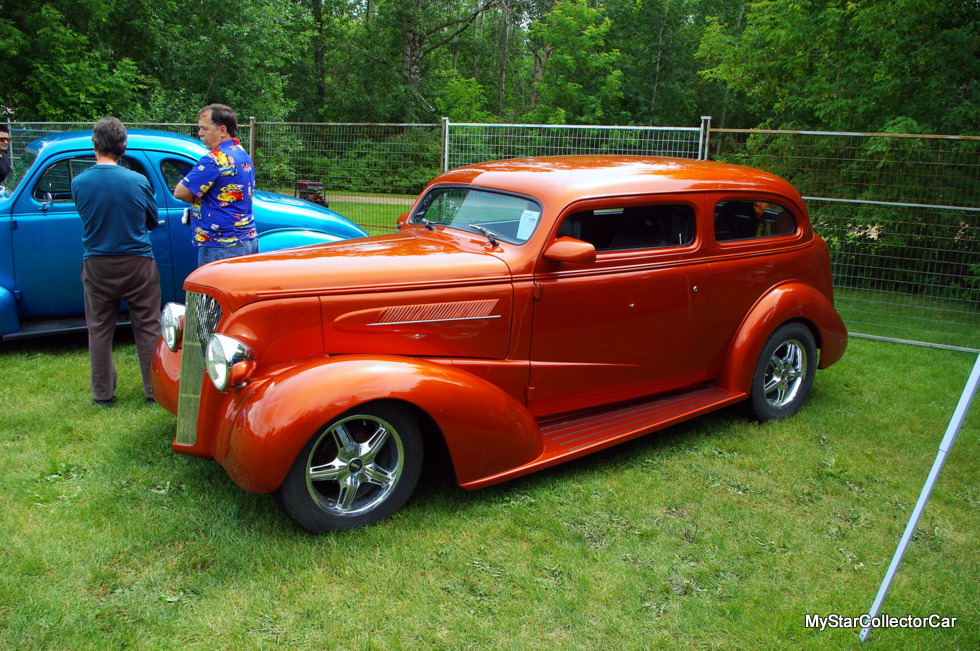 Charlie loves to drive his custom Chevy and was on a summer road trip through the Colquihalla Pass in British Columbia, Canada seven years ago when he encountered winter-like conditions on the mountain highway.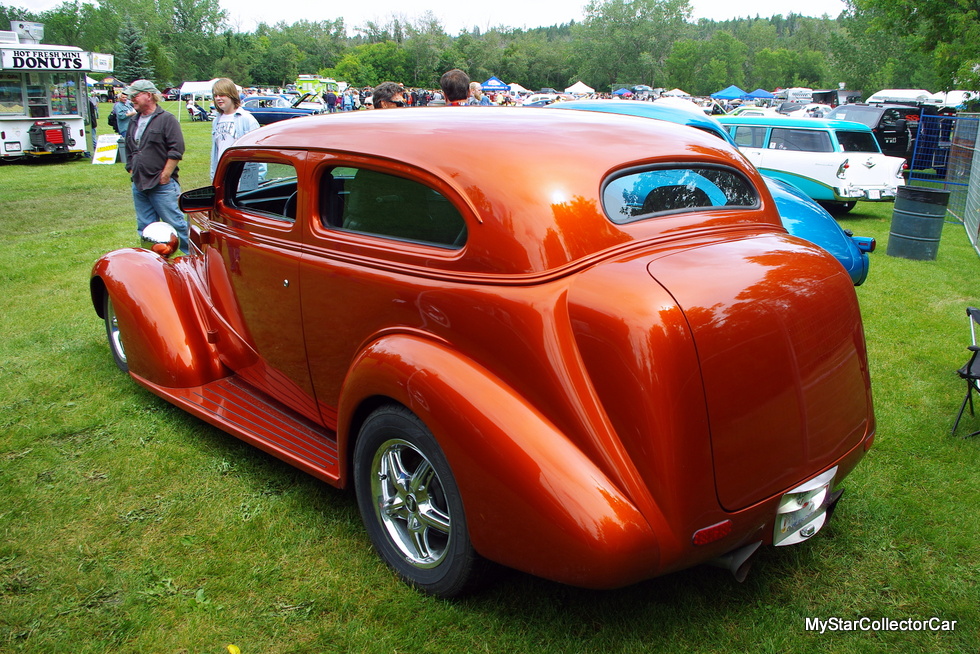 The road suddenly turned into an ice and snow mess because of the high elevation in the mountains. Charlie and his Chevy were part of a 38 vehicle pile-up that claimed the life of one driver.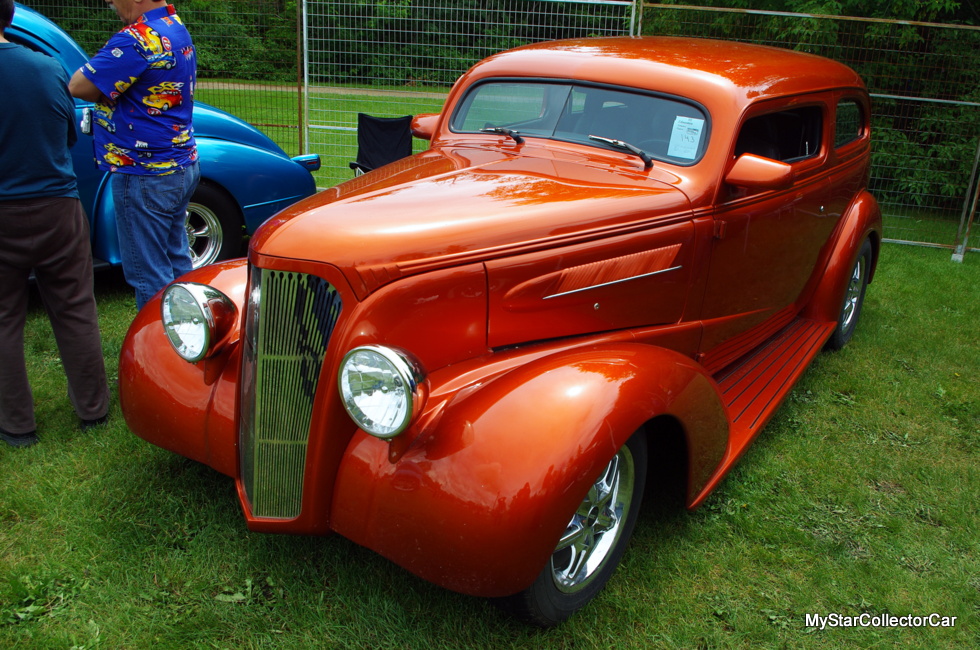 Charlie's Chevy ended up on its roof on top of another vehicle and suffered significant damage. Charlie recounted how he was lucky not to crash over a steep cliff adjacent to the accident scene.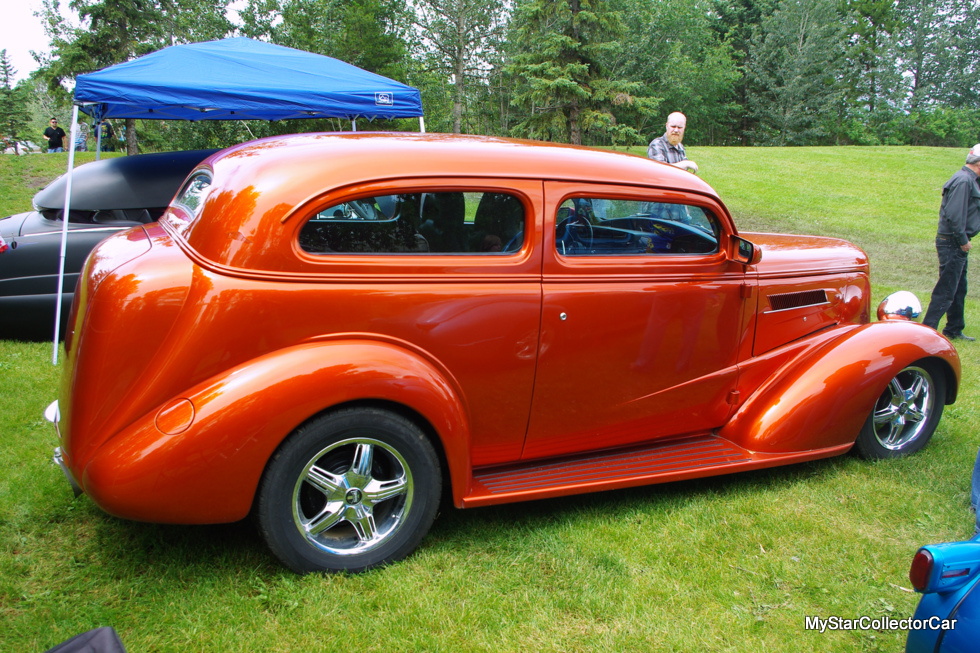 The accident damage was not enough to discourage Charlie from saving his beloved custom Chevy coach. He could not repair the original roof so he bought a donor car for a transplant.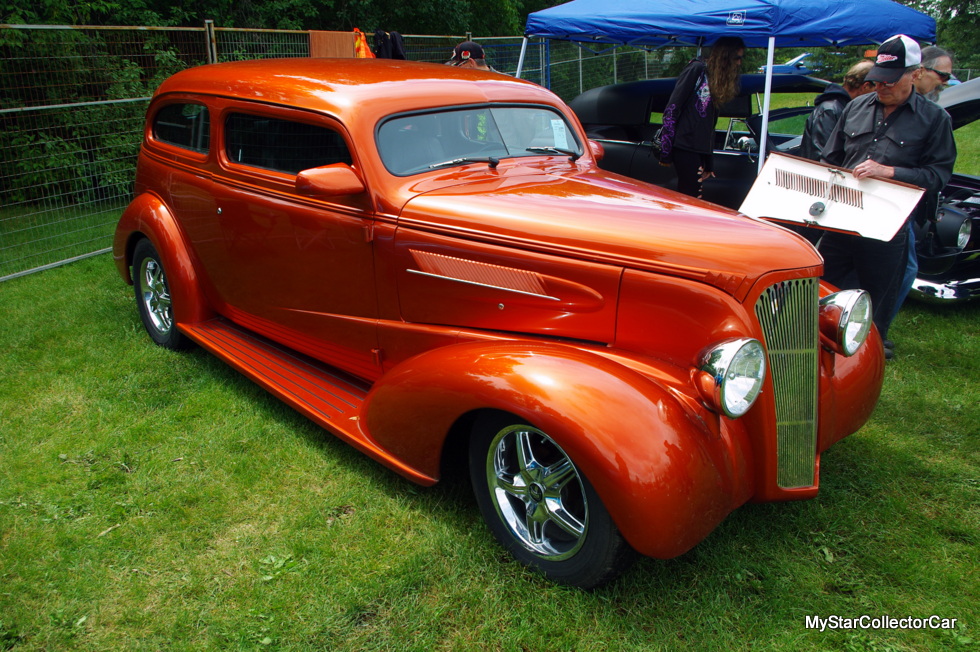 Then he hit the road again because Charlie loves to drive his custom Chevy. He also changed the paint to the current color from its former blue and white two-tone scheme.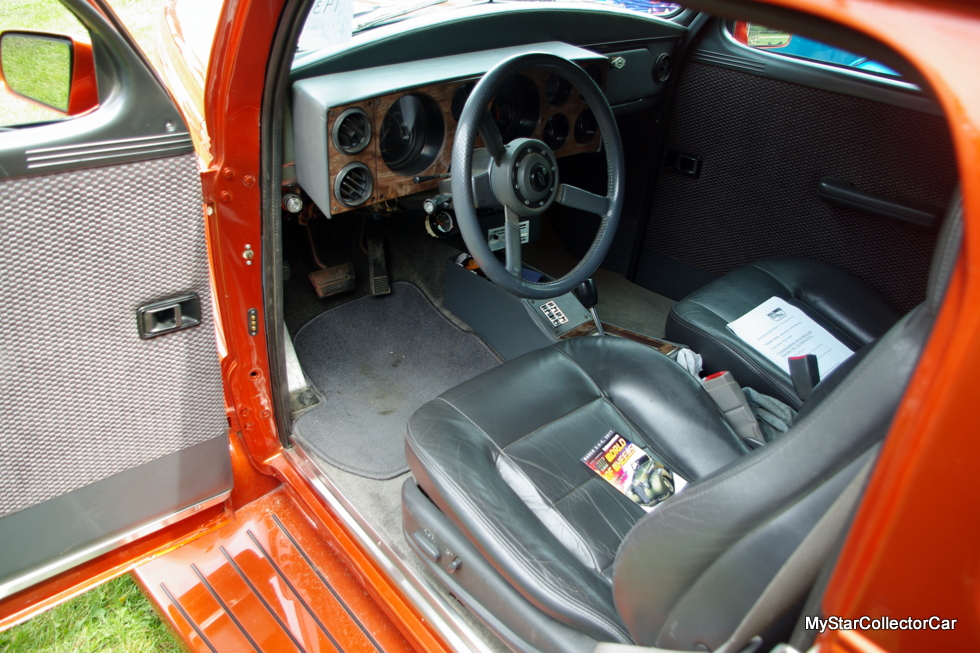 The car has a well-hidden 350 Chevy small block under its hood and it is hooked up to a 700 R-4 automatic tranny. The custom power train trifecta is completed with a Ford nine-inch rear end.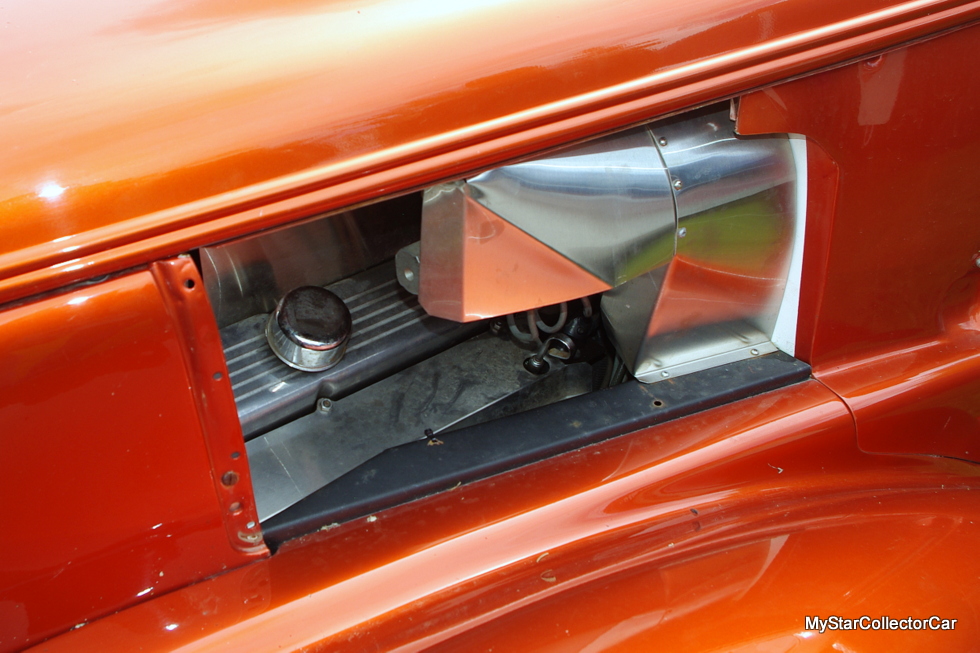 The Chevy has a four-inch chop on its roof–before and after the accident. Charlie also welded the middle seam on the hood shut during the initial custom build.
The original project was done with Charlie's brother heavily involved in the process. Charlie described the build routine this way: "My brother told me what to do and I did it."
The result was a highly drivable resto-mod that has been driven down thousands of miles on the road by Charlie.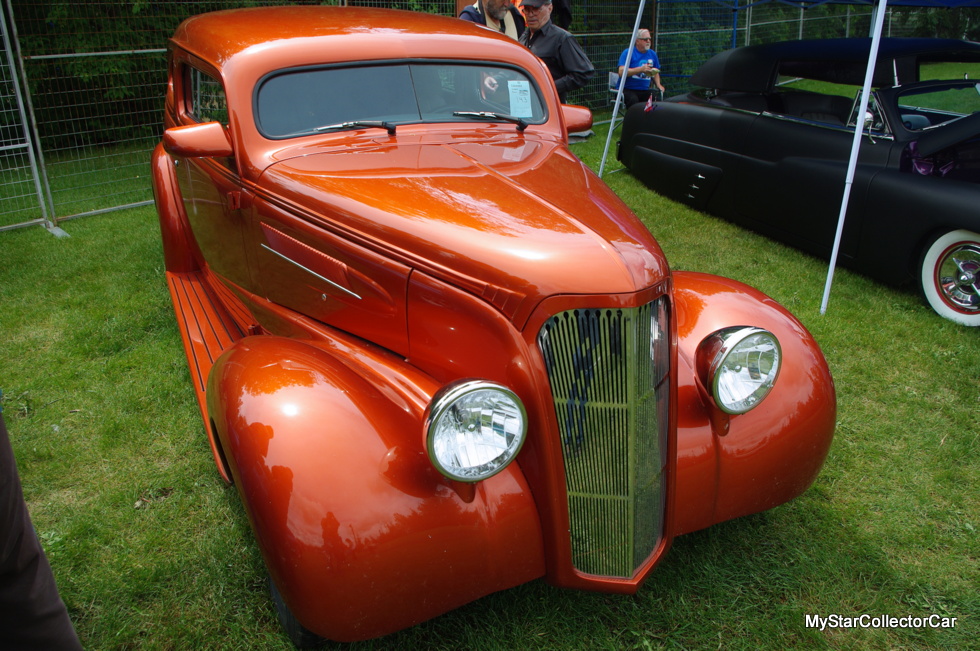 He added a few creature comforts like AC into the mix, although he says the factory cowl vent in front of the Chevy's windshield still works and provides an "original kind of air conditioning", in Charlie's words.
The custom door latches are not easy to spot because they are hidden in the lower corners of the doors. The Chevy has a clean custom look without its door handles.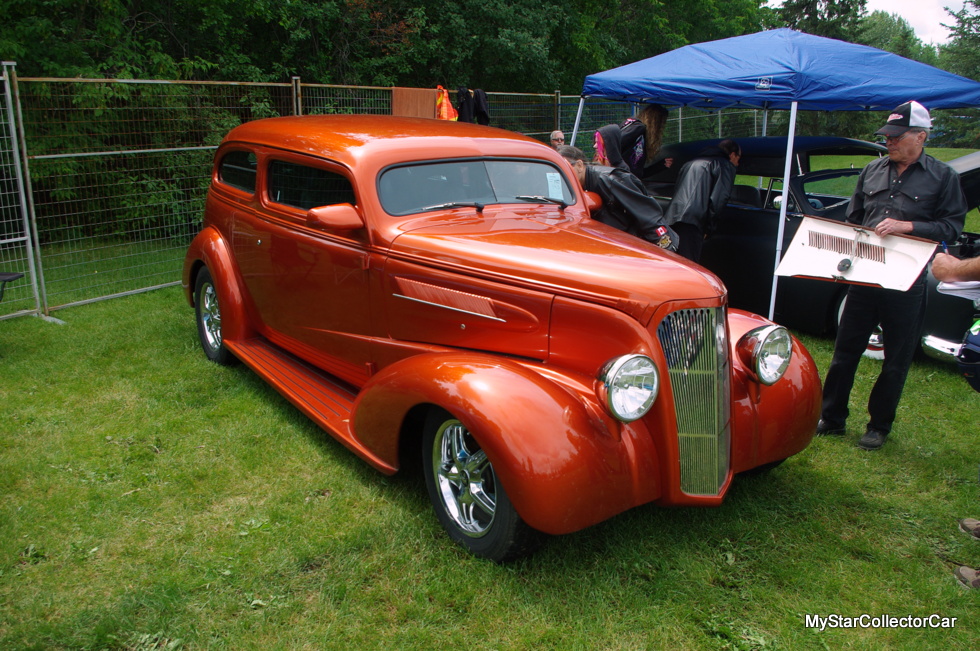 Charlie says his Chevy has no trouble running all day at highway speeds. He had to change out to 3:50 gears because the engine was lugging a bit with the higher gears he used in the car when he initially built it.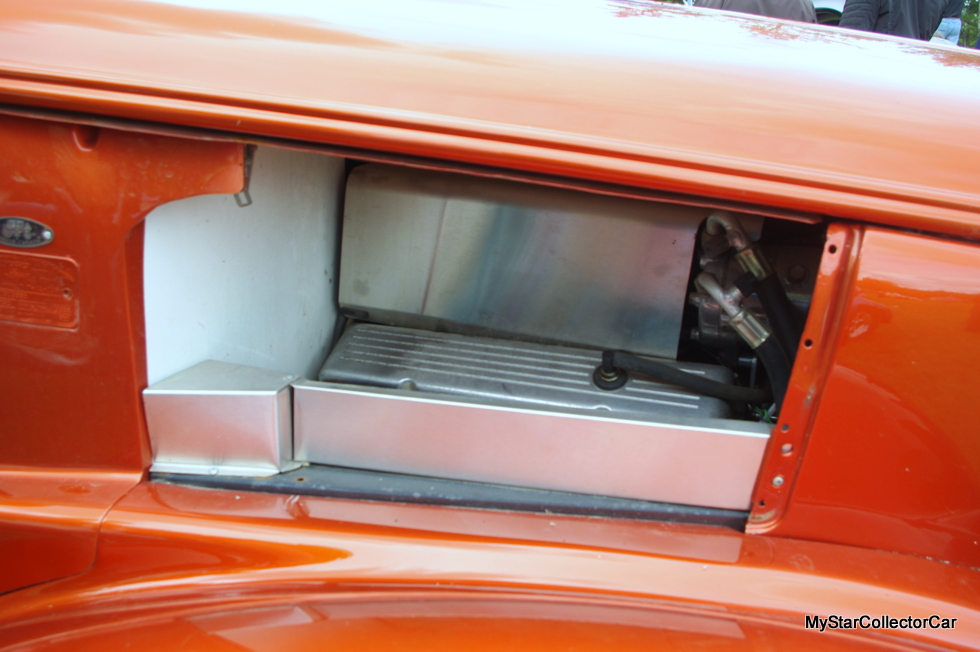 One thing was clear from the start for Charlie: he wanted to drive his Chevy when he finished it. To be more precise, he wanted to drive it a lot and he has accomplished his goal.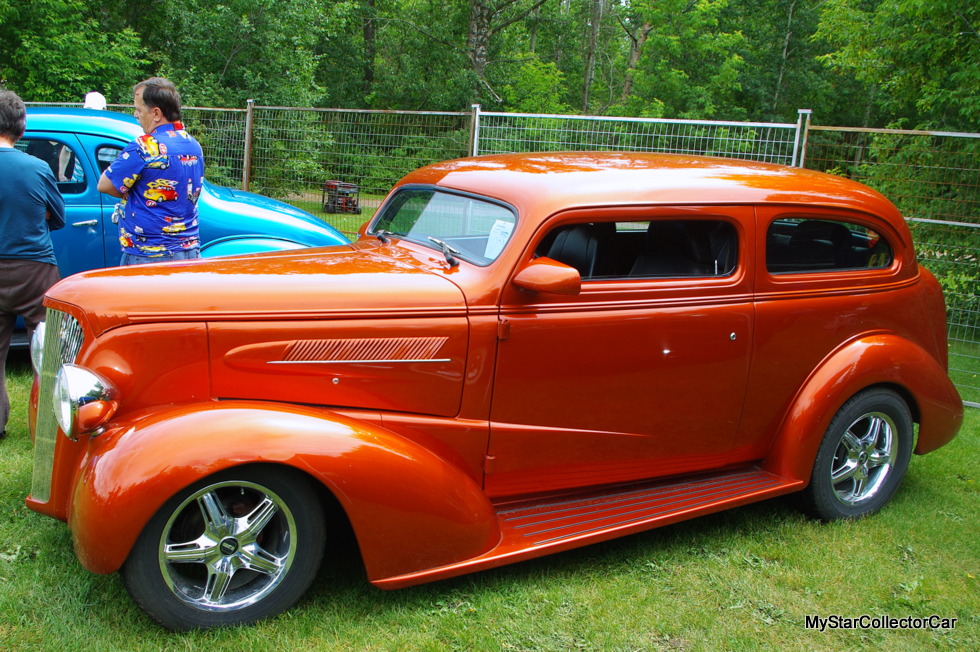 People wonder when they see his custom Chevy on the road in a rainstorm, but Charlie has been through much more than a mere rainstorm in the car.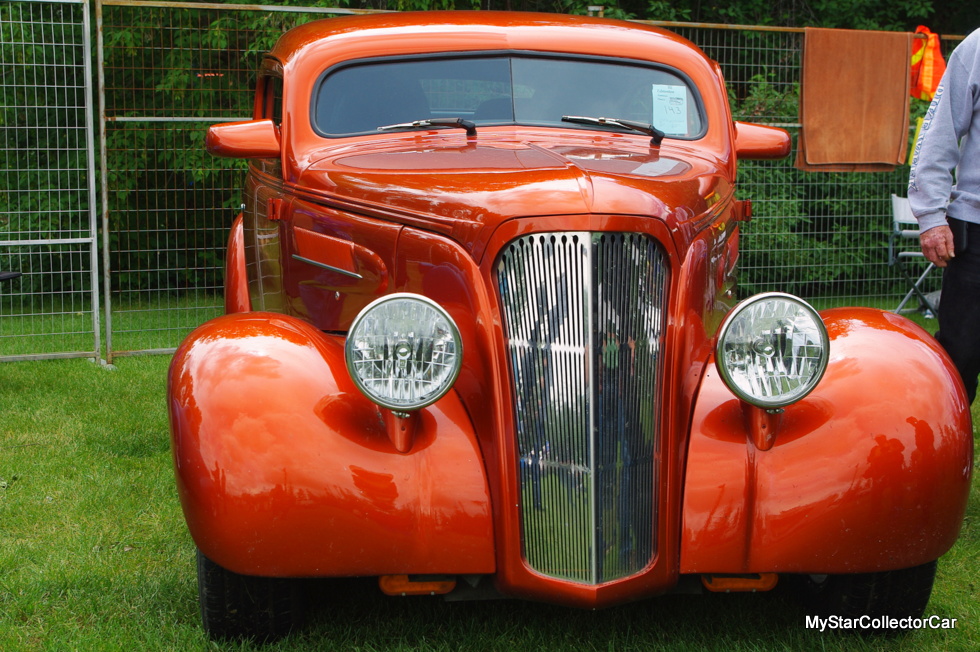 'He calls it a "happy, dependable car" and we are certain this cool Chevy custom has a happy dependable driver behind the wheel. '

Jim Sutherland
CLICK HERE to Like us on Facebook
CLICK HERE to Follow us on Twitter
CLICK HERE to Follow us on Pinterest
Please re-post this if you like this article.