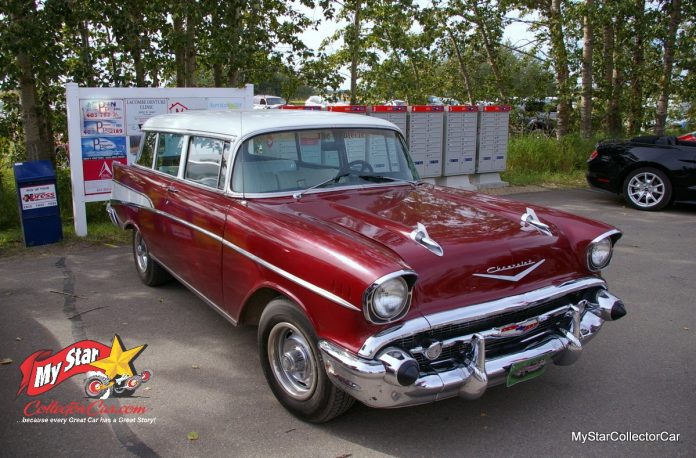 They were known as Tri-Five Chevys because they were a then-new design that ushered in the Space Age era for three glorious years from 1955-57.
The Tri-Five Chevys offered more power in the form of a small block overhead valve V-8 engine that upped their power game in a big way.
Paul Stewart purchased a 1957 Chevy 210 station wagon in 2014 that had undergone a few significant improvements since it left the factory 65 years ago. For example, its original engine was replaced by GM's famous 350 small block V-8 engine, a successor to the original small block V-8s used in the Tri-Five series.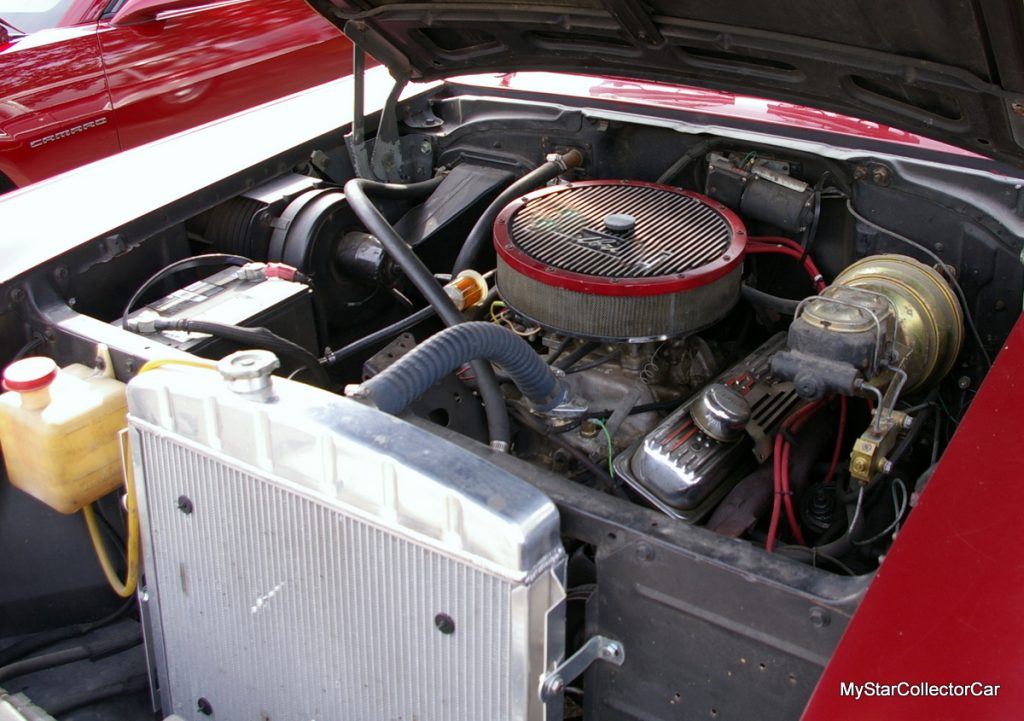 The 57 Chevy's transplanted engine is coupled to a Turbo 350 3-speed automatic that has a floor-mounted console shifter. Together, this powertrain combination offers a solid balance of performance and efficiency in Paul's vintage Chevy wagon. The '57 also sports a Trans Am rear end with highway gears for lower RPMs.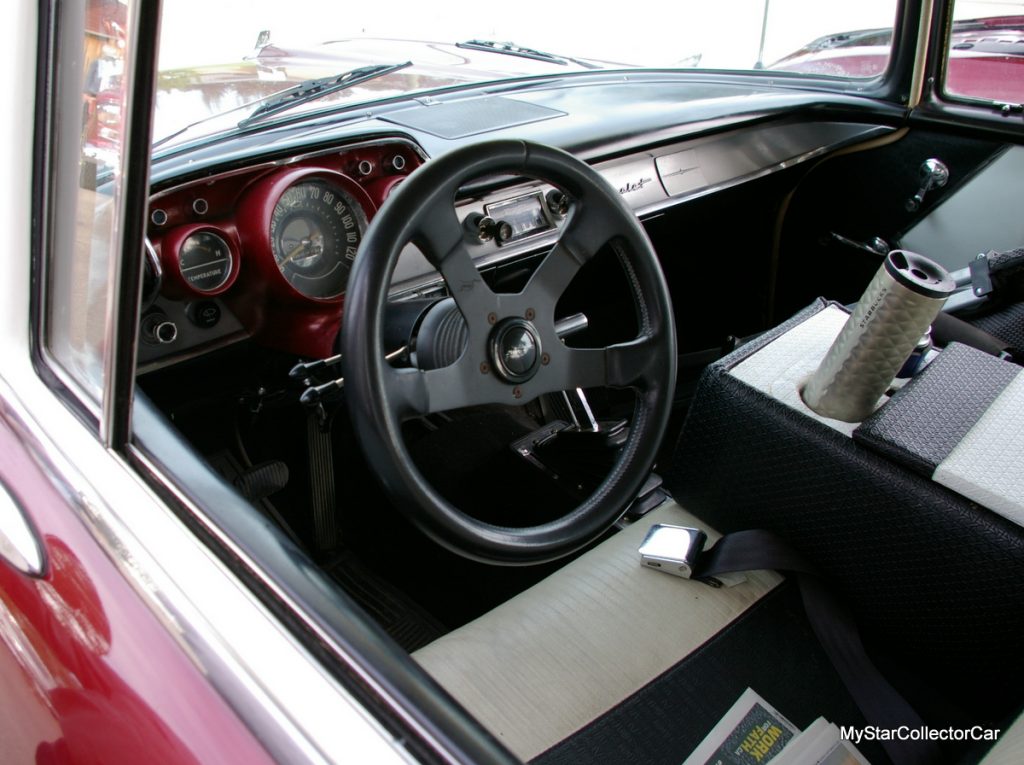 The mechanical upgrades extend to the brake system because Paul's wagon now has a power brake front disc/rear drum setup that give it solid stopping power. The wagon also has an upgraded gauge cluster that includes oil and temperature gauges.

Tri-Five Chevy fans will notice the exterior trim on the wagon was only found on the higher end Bel Air models in 1957, but the extra bling was a solid cosmetic upgrade to Paul's wagon-mainly because chrome was king in '57-and a big part of GM's style game during that era.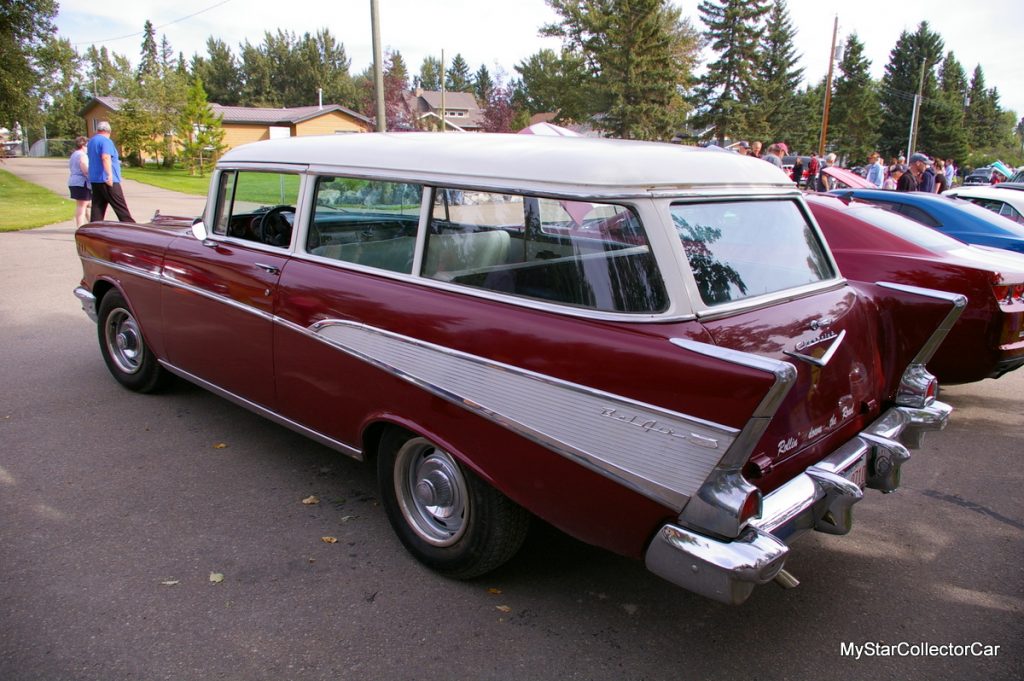 The wagon's rally wheels were not offered in 1957 but look like they belong on the vintage wagon. The '57 Chevy also has power steering, but does not have air conditioning, mainly because Paul is happy with the wagon's vent windows, a feature he calls its "AC".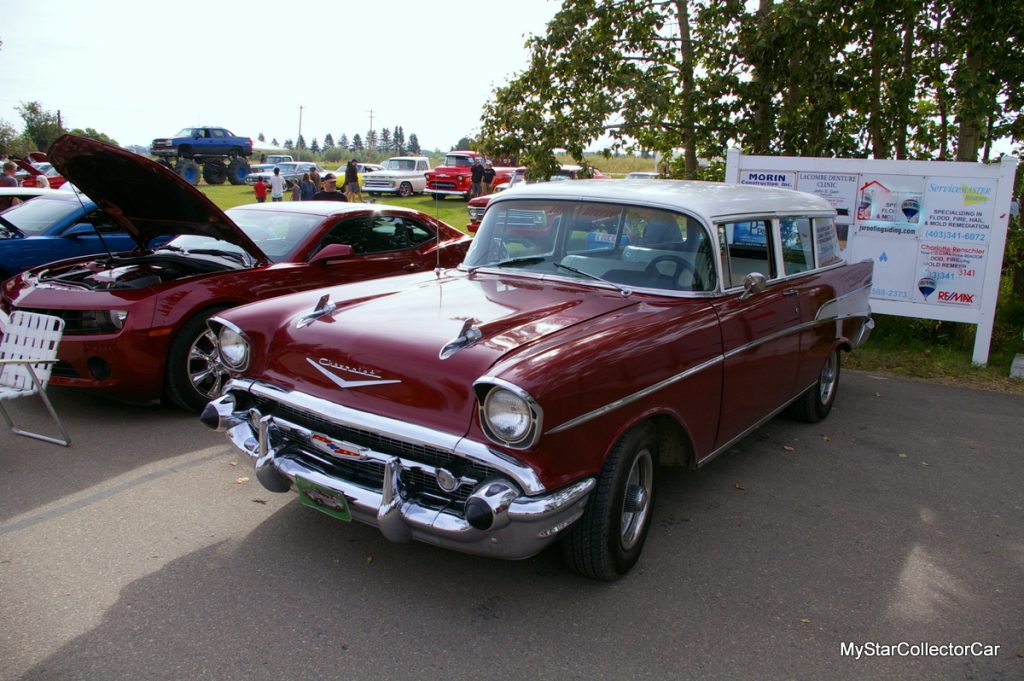 Paul left the stock AM radio in his car but added a modern auxiliary sound system that offers features like XM radio and auxiliary MP3 sound to the vintage Chevy wagon.
The most important part of the equation for Paul was a mild resto mod that upgraded the Chevy wagon in terms of a driving experience but retained the essence of a 65-year-old car. MyStarCollectorCar readers will notice the 57 Chevy wagon also retains its factory ride height, mainly because Paul had no desire to slam it or chop it.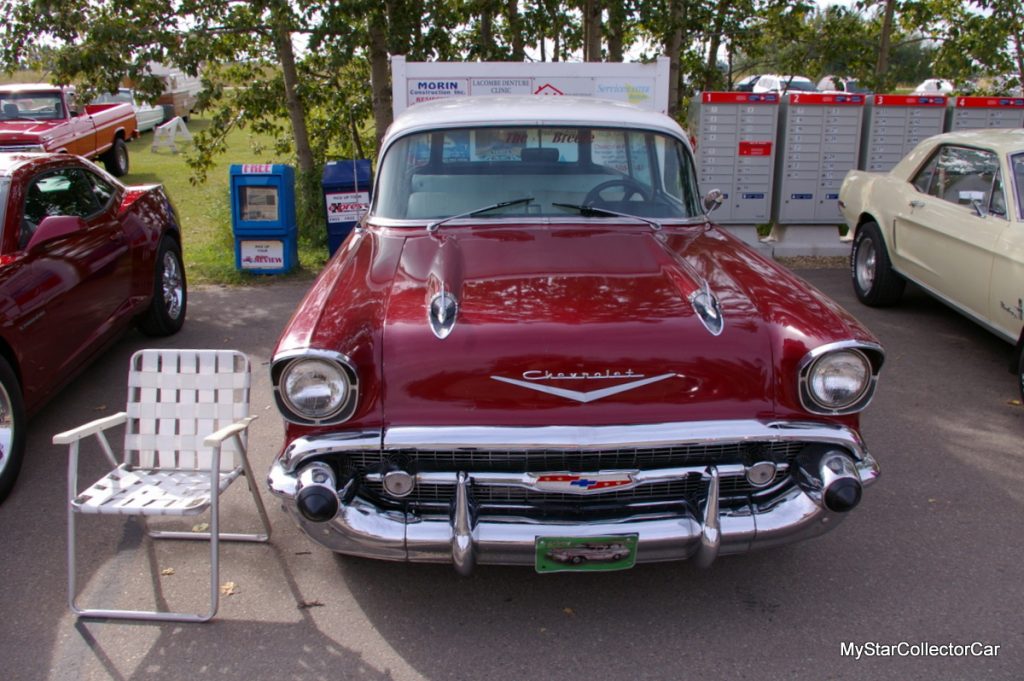 Paul gave his 1957 Chevy wagon a nickname ("The Breeze") because he is a fan of the JJ Cale classic song about moving down the road and the moniker seemed appropriate for a car he loves to drive whenever the opportunity arises for him.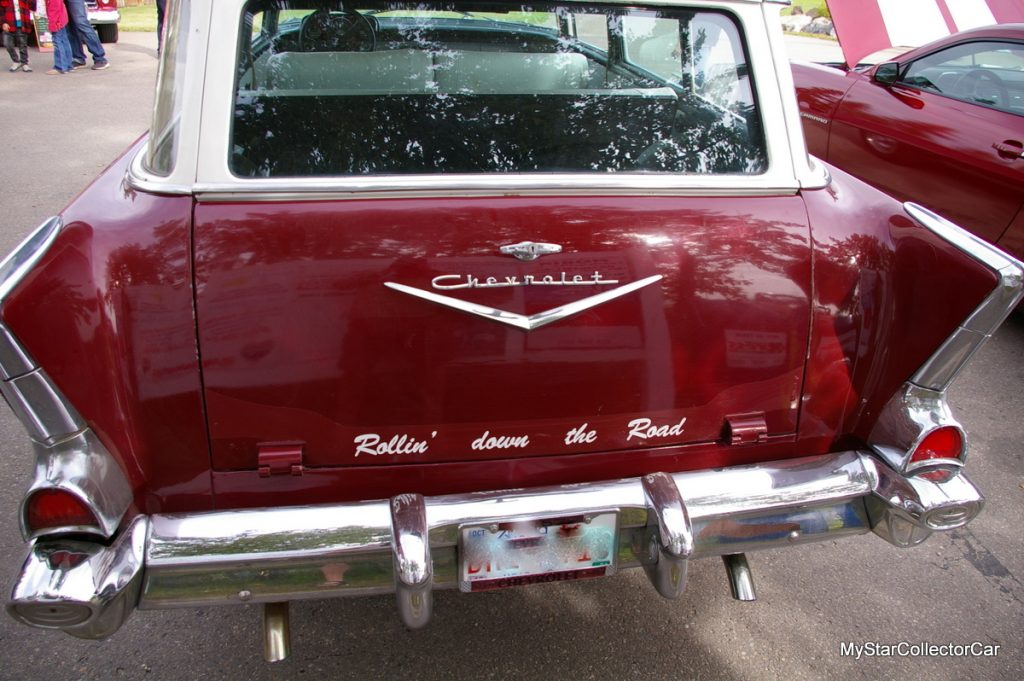 The fact Paul is now retired and the same age as his car means he is able to spend plenty of time moving on down the road behind the wheel of "The Breeze" whenever the spirit moves him.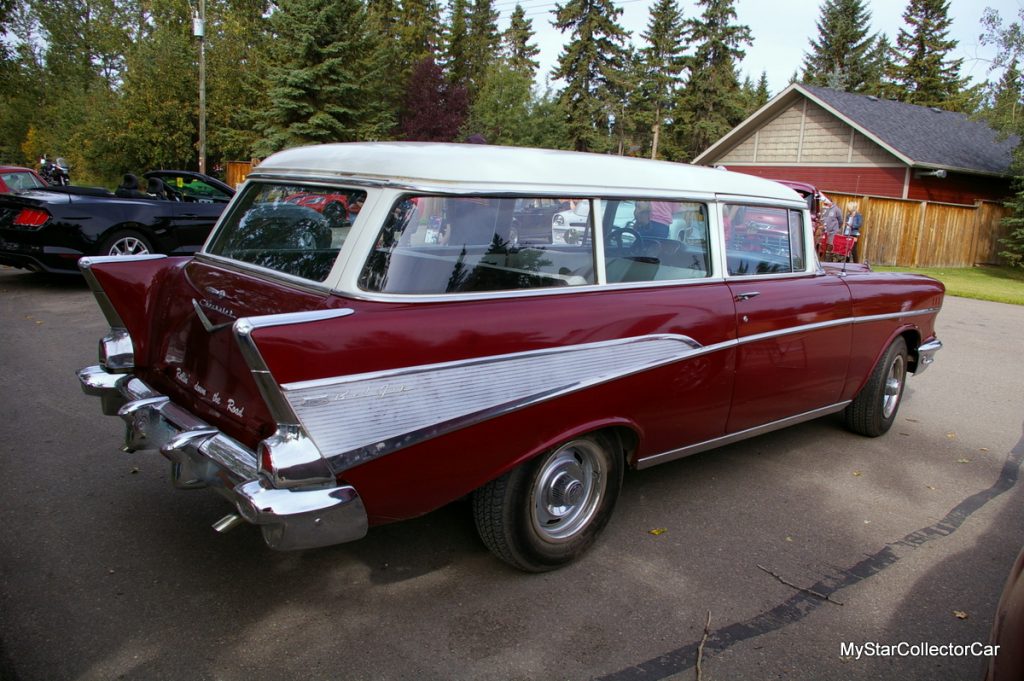 Any time between May and October every year is now an option for Paul and his 1957 Chevy wagon.
BY: Jim Sutherland
Jim Sutherland is a veteran automotive writer whose work has been published by many major print and online publications. The list includes Calgary Herald, The Truth About Cars, Red Deer Advocate, RPM Magazine, Edmonton Journal, Montreal Gazette, Windsor Star, Vancouver Province, and Post Media Wheels Section.