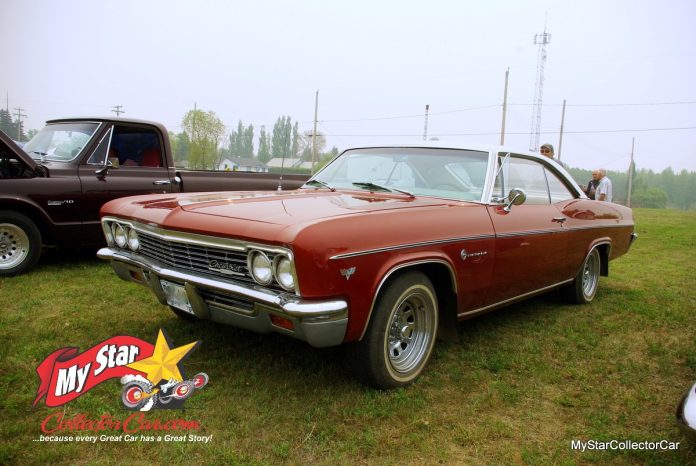 Larry Walton worked for the telephone company formerly known as AGT (Alberta Government Telephones then–now part of the Telus corporation) and worked in a small community in Alberta's West Country in 1966.
He was transferred to Red Deer, Alberta Canada, a town of about 25,000 people at the time (1966).
Larry decided to celebrate the transfer with a new car, namely a 1966 Chevy Impala 2-door hardtop from a Red Deer GM dealership that had two-door hardtop Impalas for sale at the aptly named Red Deer Motors. Larry told MyStarCollectorCar he paid $4250 for the car in 1966.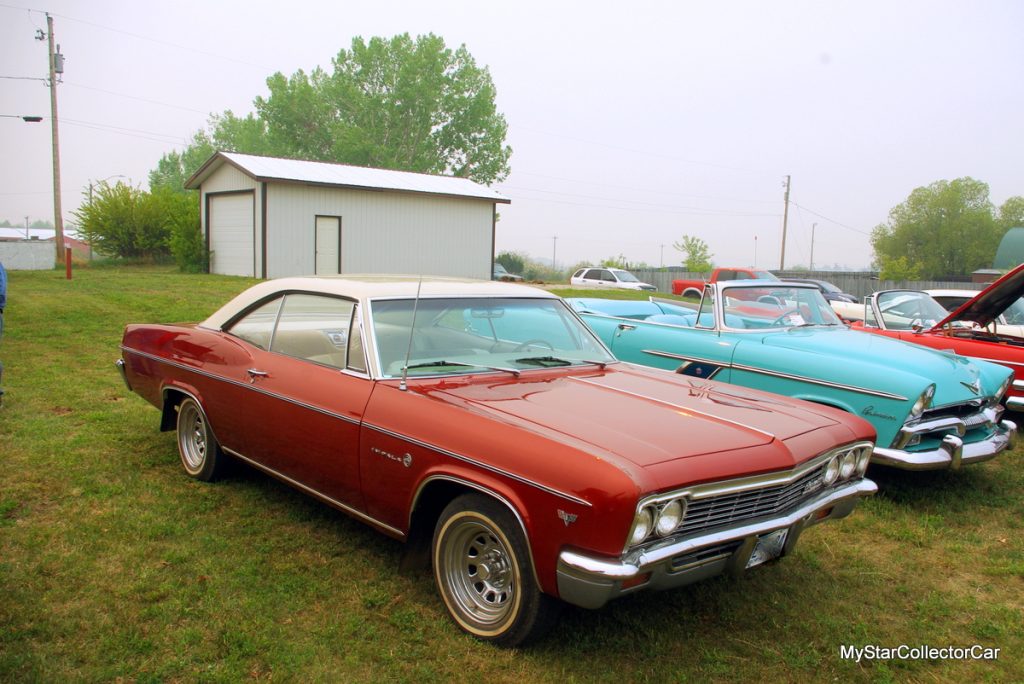 He chose a '66 Impala with a unique two-tone paint scheme not found on most models at the time. The best part of this story is Larry still owns the car and has assembled a long personal history with his 57-year-old Impala.
For example, the car was a part of Larry's wedding party in 1968 and undoubtedly got him to the church on time, given it was equipped with Chevy's famous 283 small block V-8, a lively performer with plenty of get-up-and-go.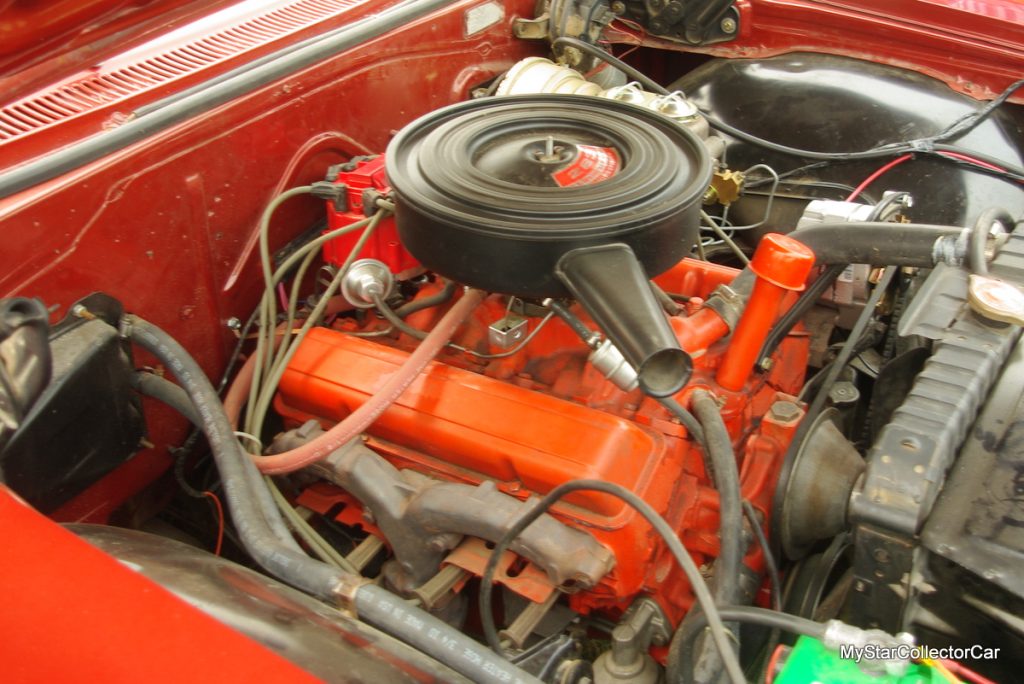 The Impala models had undergone a major style change in 1965 and, although the car's overall design was similar in '66, the newer versions had some rear and front differences from the '65 models.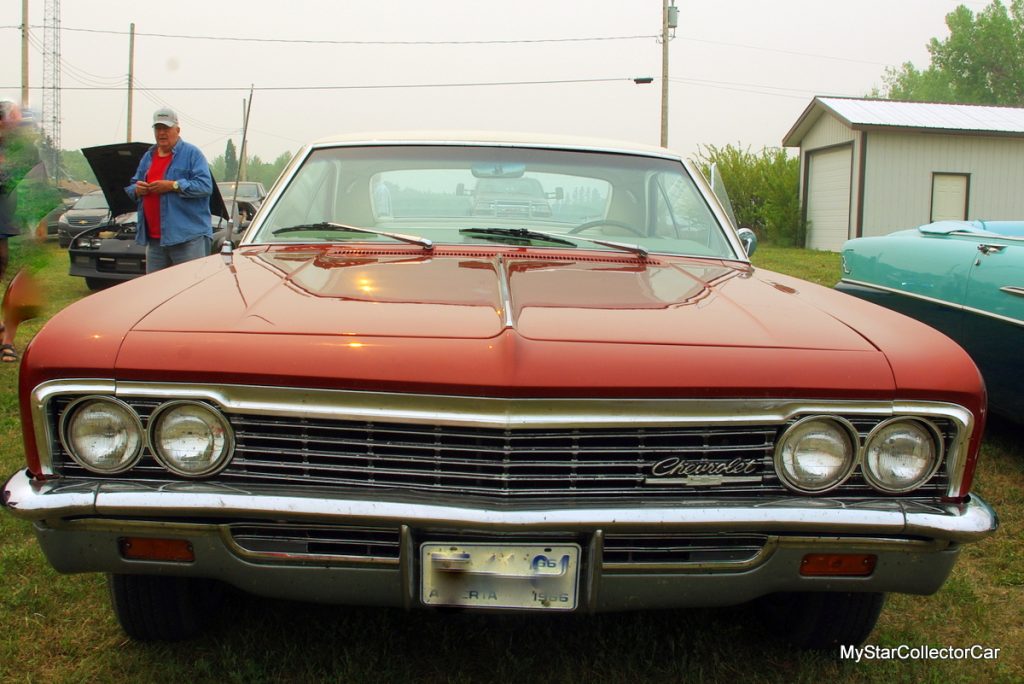 One of the coolest features on a 1966 Impala 2-door hardtop is its elongated fastback design on the rear C-pillar, a style highlight that undoubtedly influenced Larry when he bought the car back in '66. As mentioned, Larry owned the car when he got married and began his long relationship with his Impala.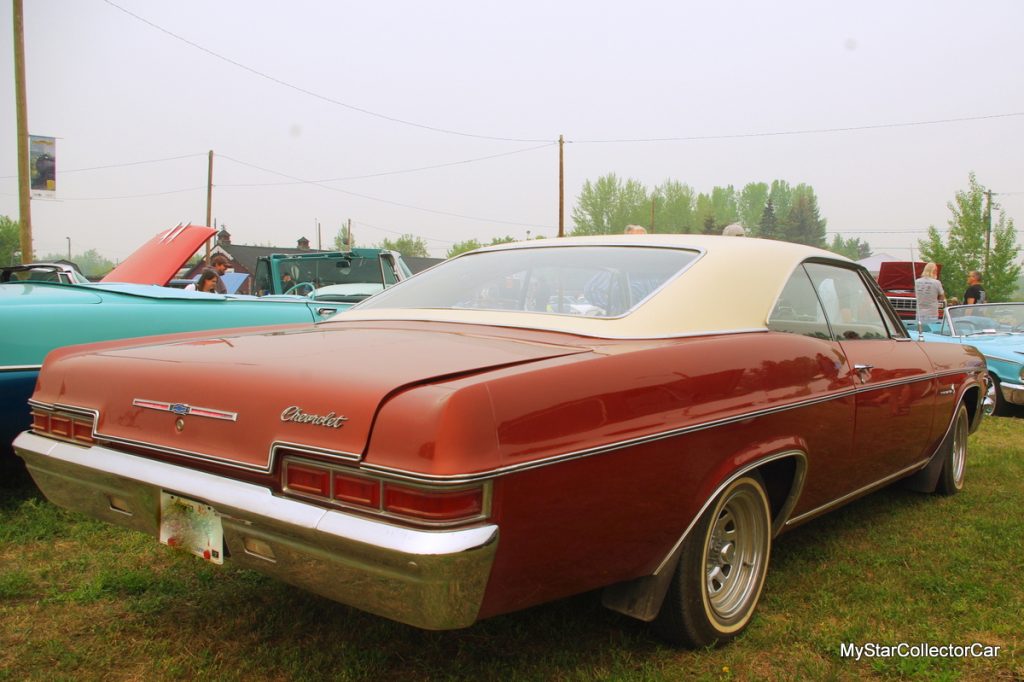 Larry told MyStarCollectorCar the car initially served as a daily driver and eventually became his wife's daily driver for a few years during her teaching career.
Time passed and the '66 Impala was retired from active duty in the Walton household and parked in a shed, according to Larry. The years rolled by before Larry decided to "throw money at it", in his words.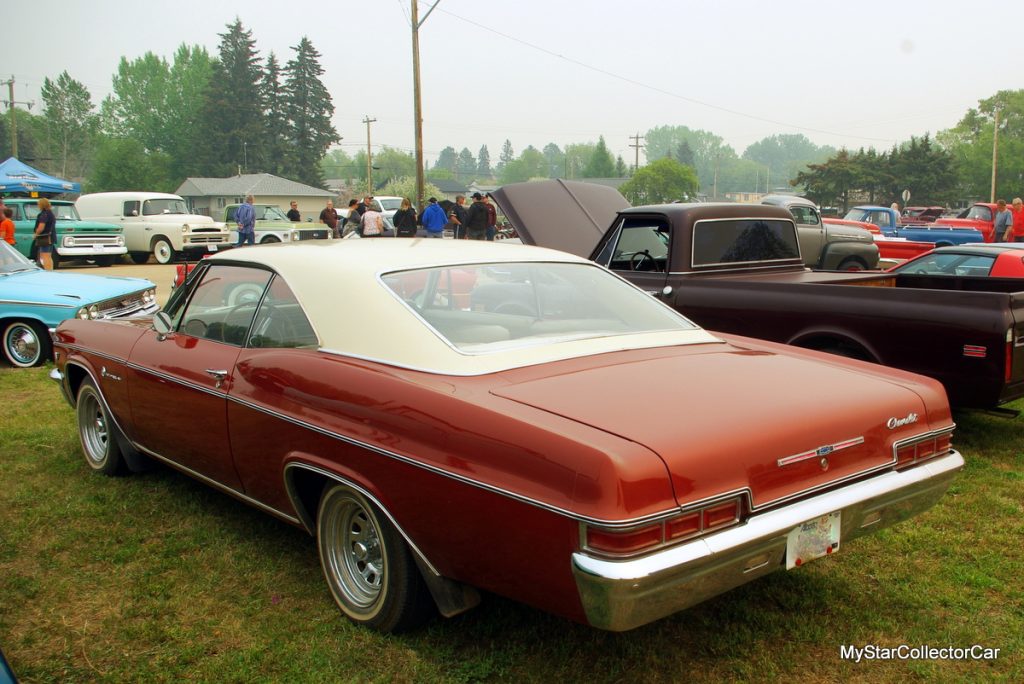 Every successful long-term car guy marriage is based upon consultation between husband and wife, so Larry discussed the restoration with his wife before he began to throw money at it.
She agreed with the plan because the '66 Impala had been such a big part of their lives over the years, including its role as their wedding and honeymoon car. She was also willing to dive into the restoration and add sweat equity into the investment.
The net result is a 1966 Chevy Impala that looks like it just left the Red Deer Motors dealership after 57 years. In fact, the car's appeal and legacy extends to the Waltons' grandson because he used it for his high school graduation a few years ago.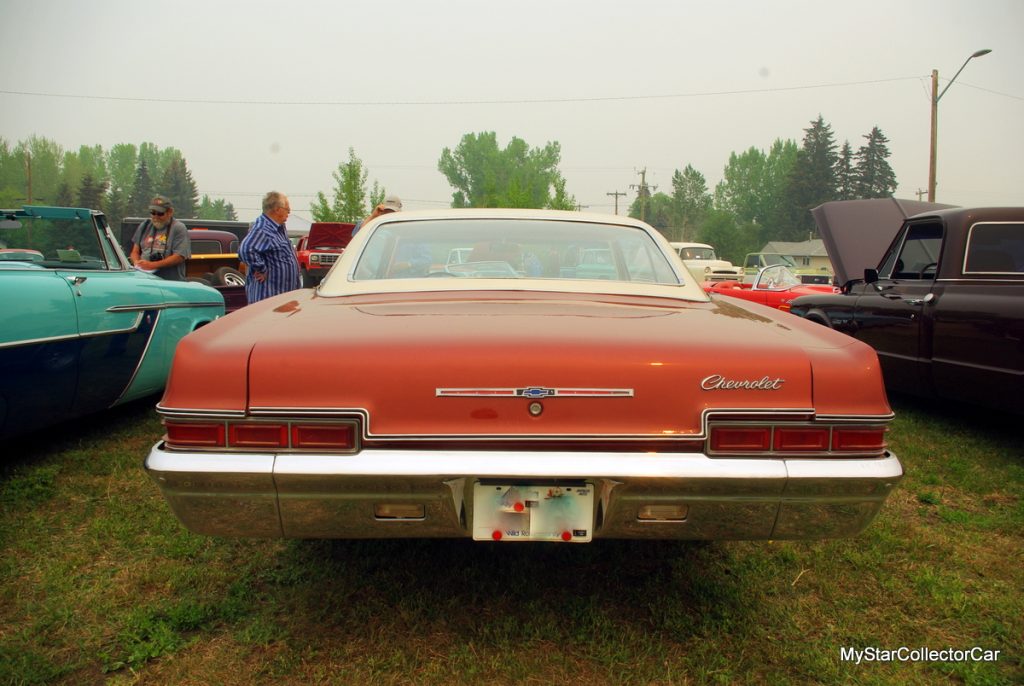 These days Larry and his Chevy take a more relaxed pace on the road, a pace that takes car and owner to a host of car shows in his area.
BY: Jim Sutherland
Jim Sutherland is a veteran automotive writer whose work has been published by many major print and online publications. The list includes Calgary Herald, The Truth About Cars, Red Deer Advocate, RPM Magazine, Edmonton Journal, Montreal Gazette, Windsor Star, Vancouver Province, and Post Media Wheels Section.