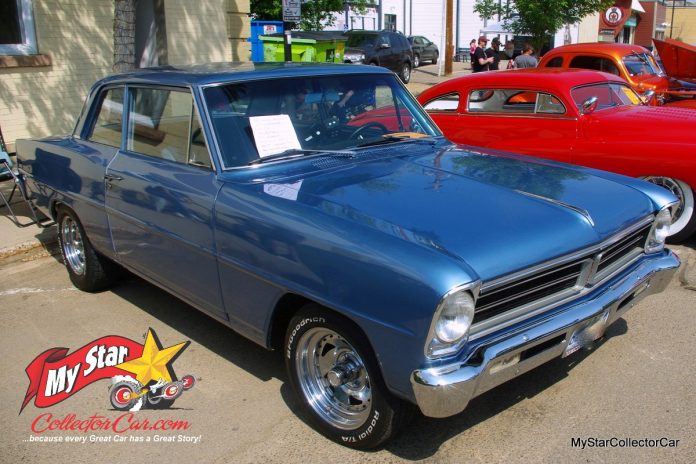 The Acadian was a compact car sold through Canadian Pontiac dealers, so it's a puzzle to most Americans.
This 1966 Acadian has deep family connections and a back-and-forth storyline in its history, so the biography behind it is almost as unique as the car itself.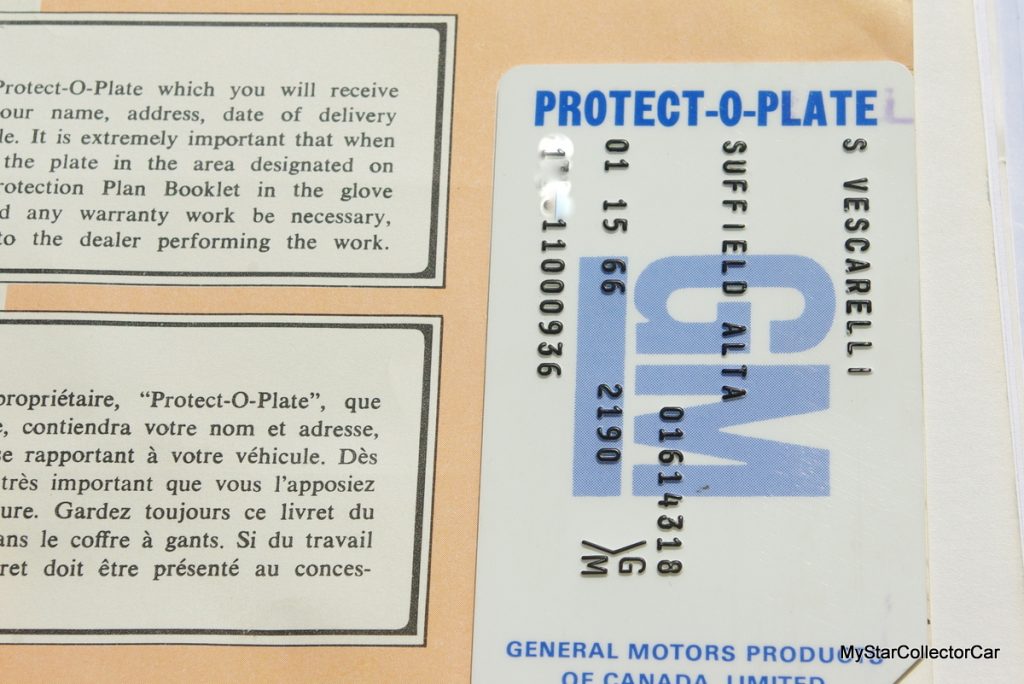 Luigi Vescarelli is the caretaker of this classic little Canadian compact, and he's also the family historian. He explained how his Uncle Sylvestro bought the Acadian brand new. It was a proud moment for Sylvestro because he had arrived in Canada in 1952, so a new car demonstrated success in his newly adopted country.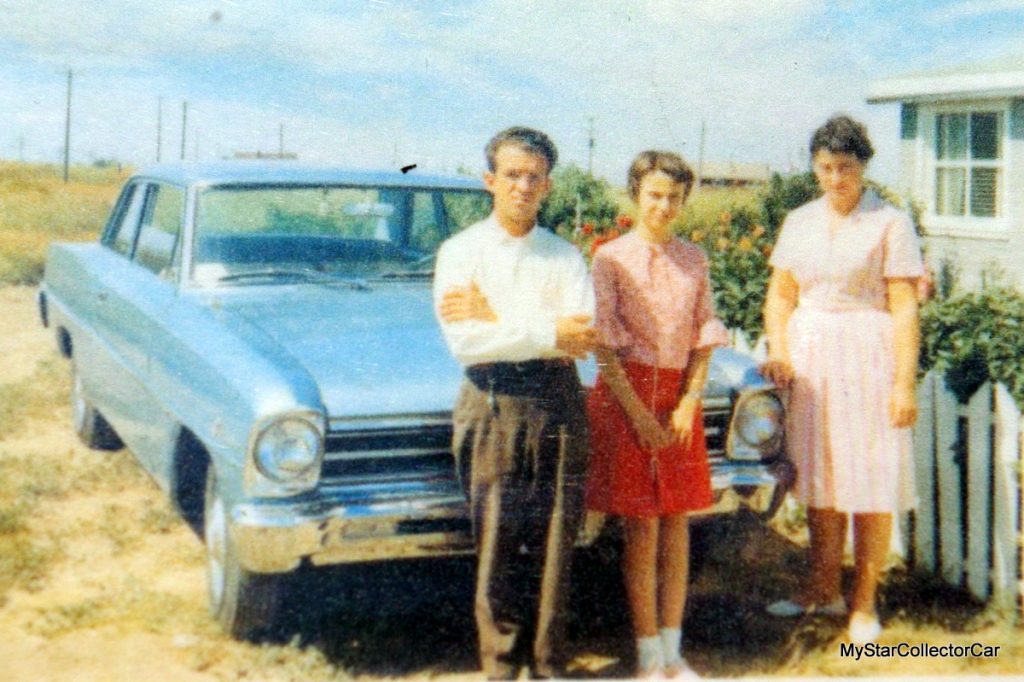 Luigi rode in this car when he was a kid, so he had a lifetime connection to the Acadian. Luigi had many fond memories of his uncle behind the wheel, so he was a natural second owner.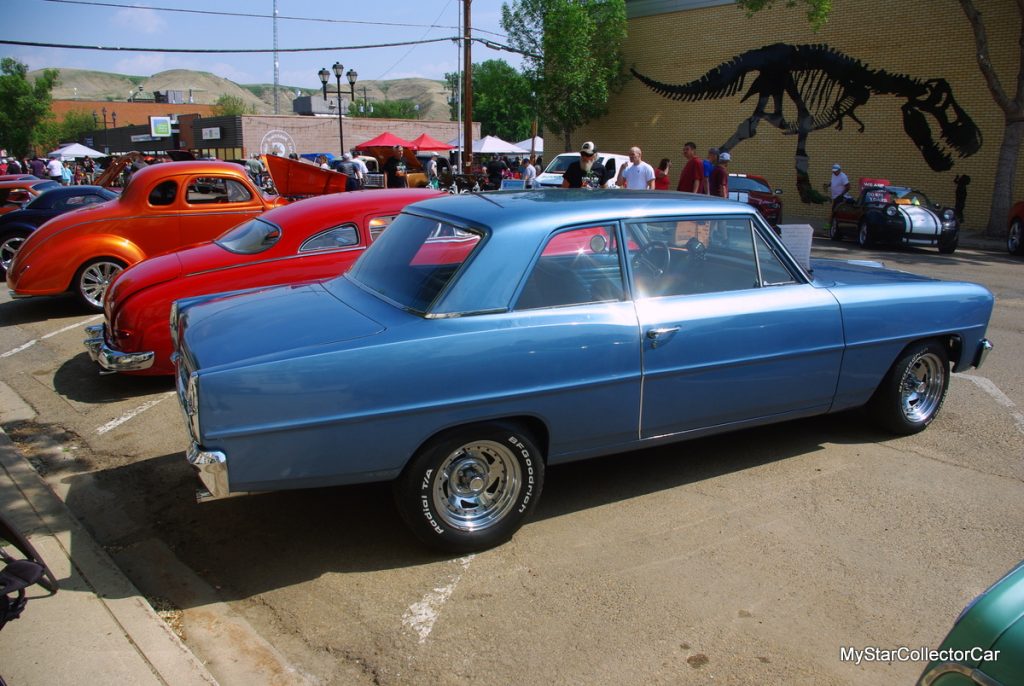 This is a rare version of the Acadian because it's a two-door sedan–Luigi had a different vision for the barebones, six-cylinder, three-on-the-tree compact.
The car became a Chevy small-block Acadian—first with a 283 and then with a 350 with a posi-trac rear end. Luigi parted ways with the car because, as he explained, "I was raising kids"–so the car left the family in the 1980s.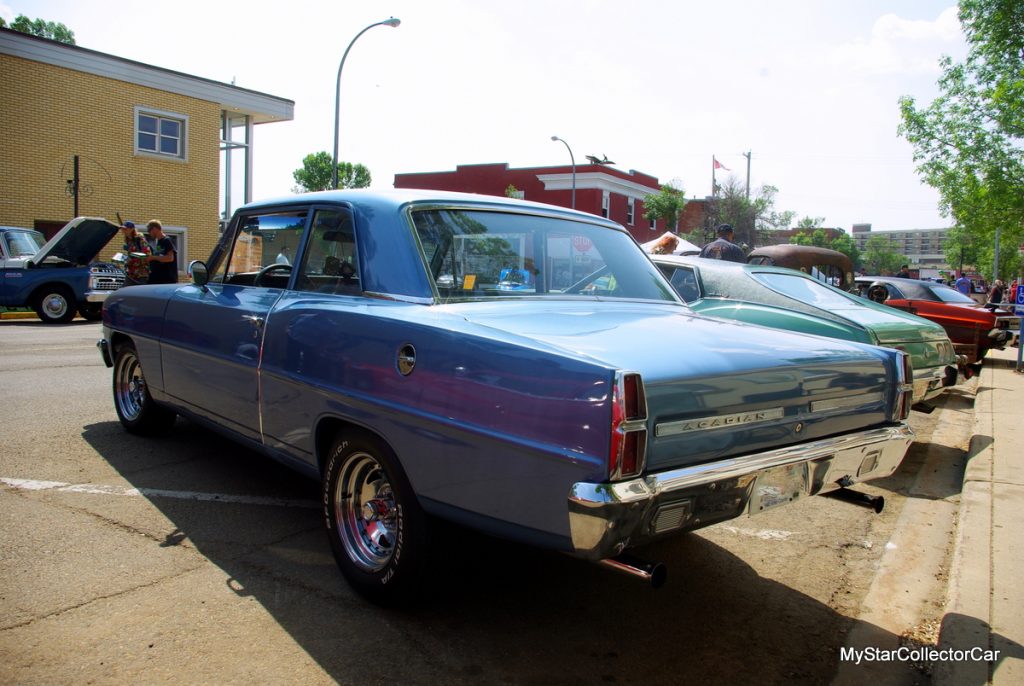 Luigi never got over selling the car, because of the link with his uncle, so in 2003 he was in a position where he could buy it back. Fortunately, the owner was sympathetic, so the Acadian came home to the family. Luigi said it took until 2005 to "get the car where it is now".
This project was a group effort because Luigi called on all his friends to help him push the Acadian past the finish line. He explained, "They were lots of help—I'd do all the dirty work". The car is at a stage where it's a reliable driver so Luigi and his family like to hit the local car show circuit.
Luigi puts enough miles on the Acadian to keep it loose and exercised, but he's not looking at any long-haul runs. He explained how the car runs great and it's very dependable, but it's "1966 technology", so he prefers to keep his runs within a fixed local area. Luigi is not a trailer queen type of guy, so every car show he attends is on the road and behind the wheel.
Car stories like this are based on one thing—memories. Luigi remembers how proud his uncle was when he brought the little Acadian home and how much he missed the car when he sold it. Now it's back where it belongs, and it will never leave the family again.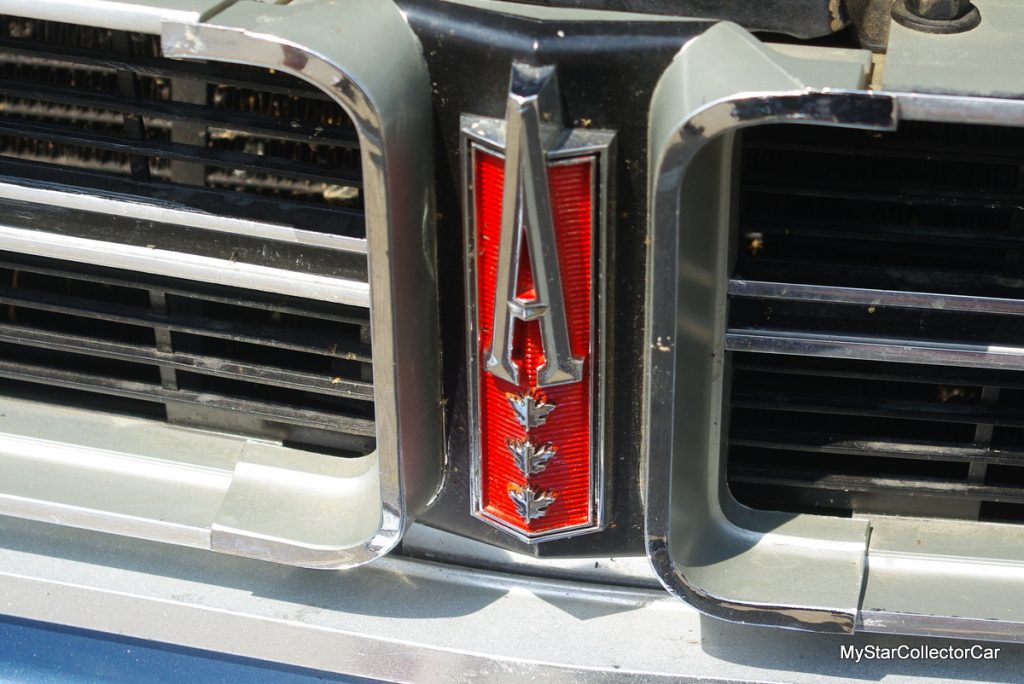 The best part of the story is Uncle Sylvestro's reaction to seeing the car again. Luigi summed it up this way.
By: Jerry Sutherland
Jerry Sutherland is a veteran automotive writer with a primary focus on the collector car hobby. His work has been published in many outlets and publications, including the National Post, Calgary Herald, Edmonton Journal, Ottawa Citizen, Montreal Gazette, Saskatoon StarPhoenix, Regina Leader-Post, Vancouver Sun and The Truth About Cars. He is also a regular contributor to Auto Roundup Publications.
Please re-post this if you like this article.