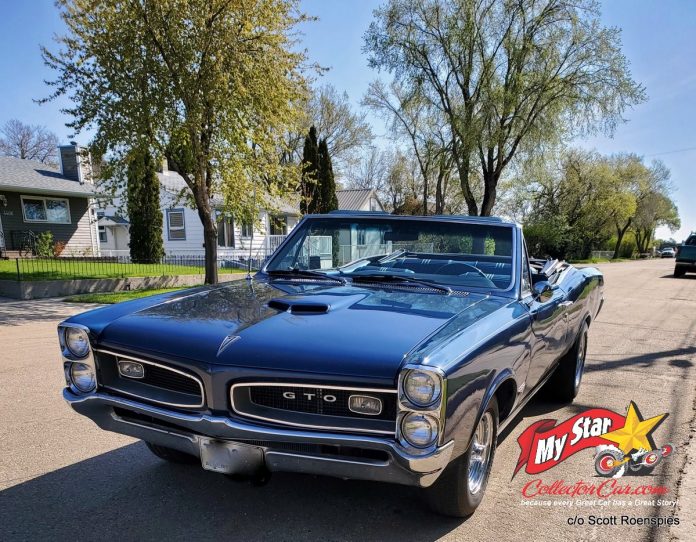 Scott Roenspies has been a big fan of the legendary Poncho GTO ever since he was an impressionable young kid, even though his father is a big Mopar fan.
The first-generation GTOs made a huge impression on a lot of car guys and continue to be very popular in the vintage car hobby.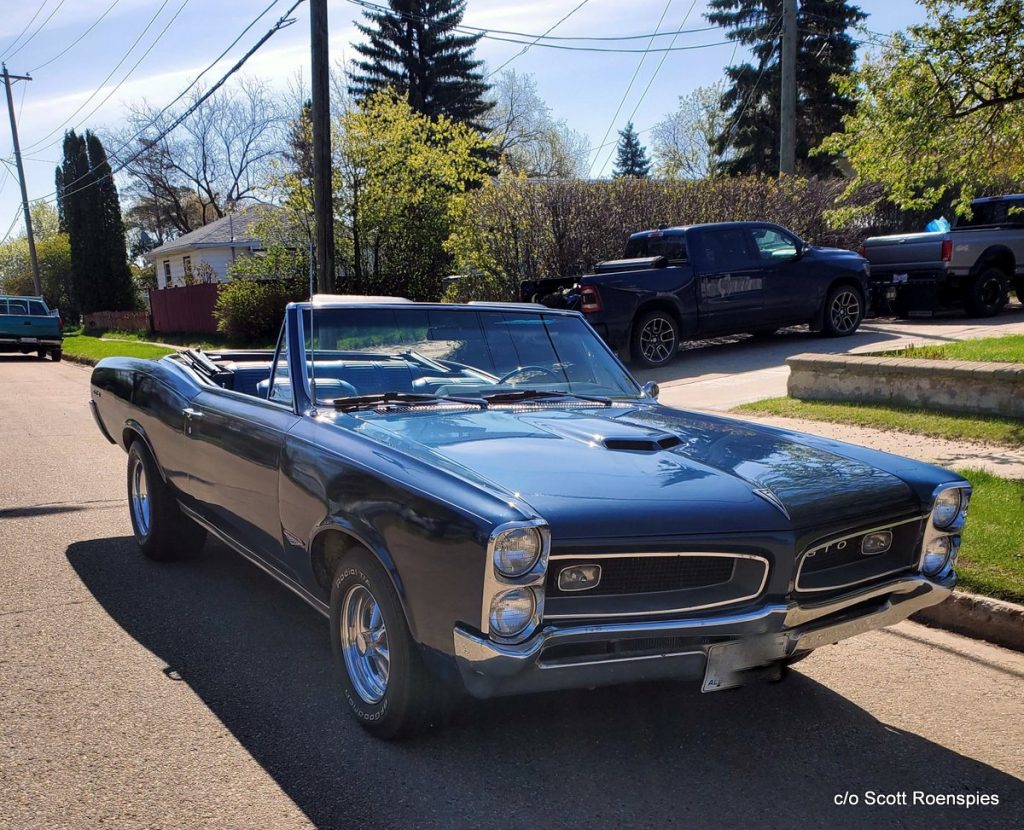 Scott may have been a huge Goat (Pontiac GTO) fan, but he was forced to make a choice between a 1970 GTO and a 1970 Plymouth Duster many years ago. Scott chose the '70 Duster because it did not require a major amount of work, unlike the Goat.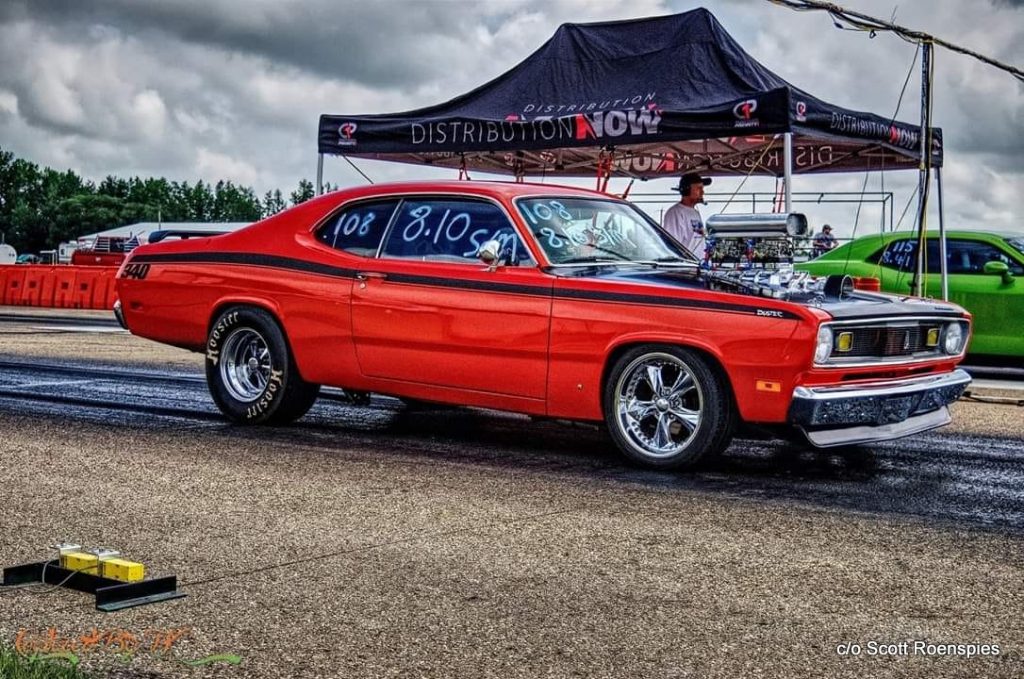 He built the Duster into a blown (supercharged) 700 horsepower small block monster machine and kept it until 2020 when Scott located a 1966 GTO convertible. He traded the Duster for the Goat drop top, even though the GTO needed an engine. Scott finally got his dream car.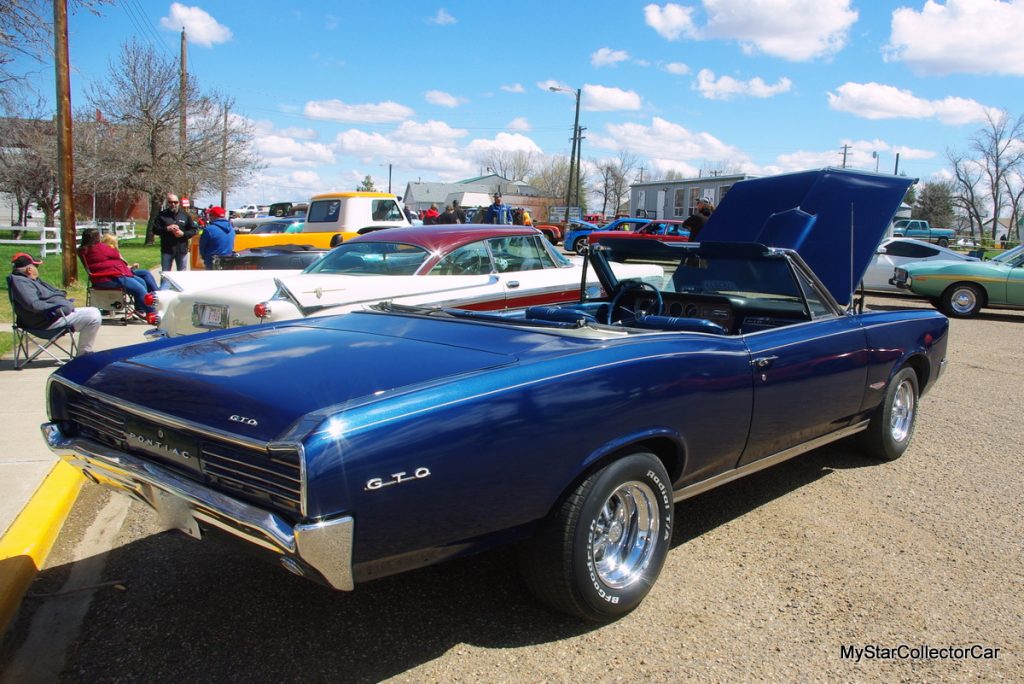 The '66 Poncho muscle car had not been on the street since 1998 and was infested with mice, along with the need for an engine, but Scott devised a game plan to resurrect the GTO convertible.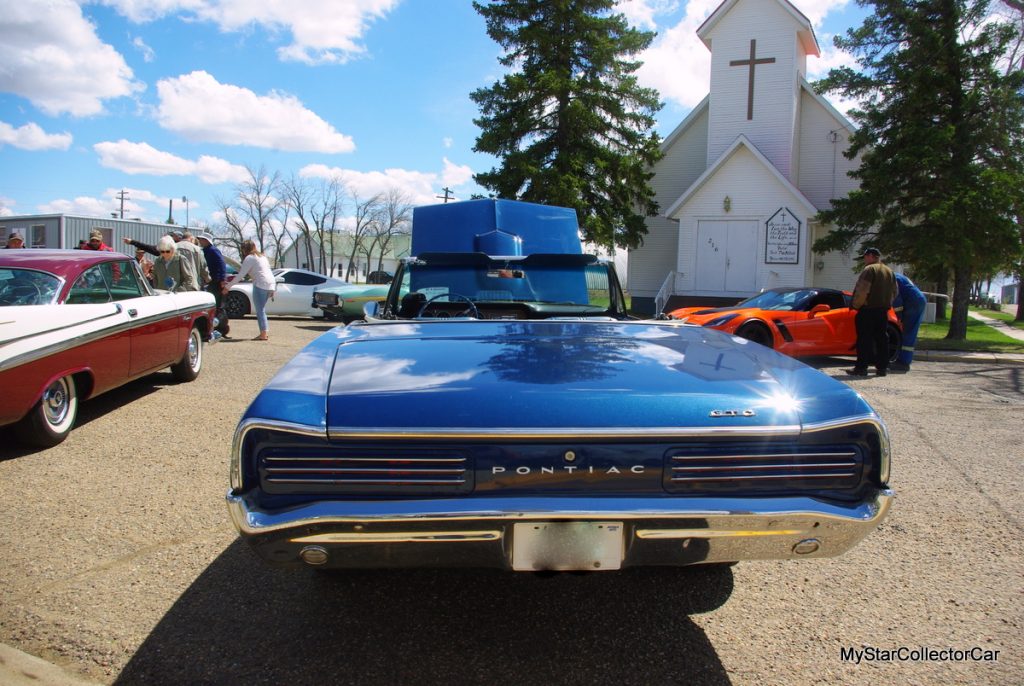 His most controversial choice was Scott's decision to transplant a 454 big block Chevy engine into the GTO. General Motors may be one big family of car divisions, but there is little love between Pontiac and Chevy in the car hobby. Think of it as extreme sibling rivalry in an automotive sense and you get the picture.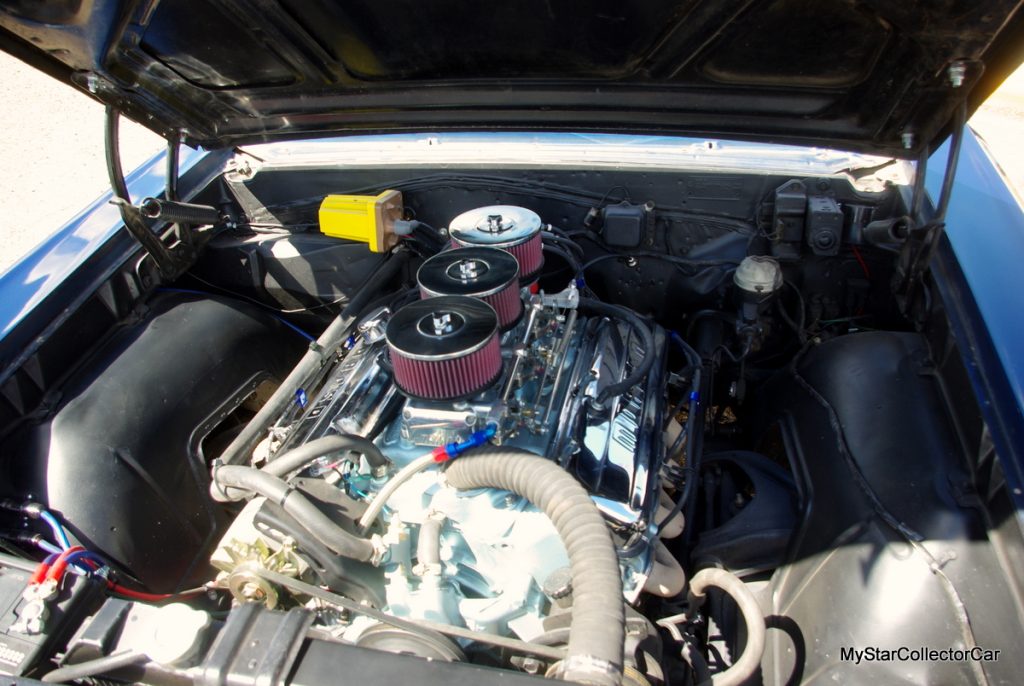 Consequently, Scott's decision to use a Chevy engine in a Pontiac will undoubtedly ruffle a few Pontiac purist's feathers in the future, but he is unperturbed because he is now the proud owner of a very muscular 1960s-era GTO.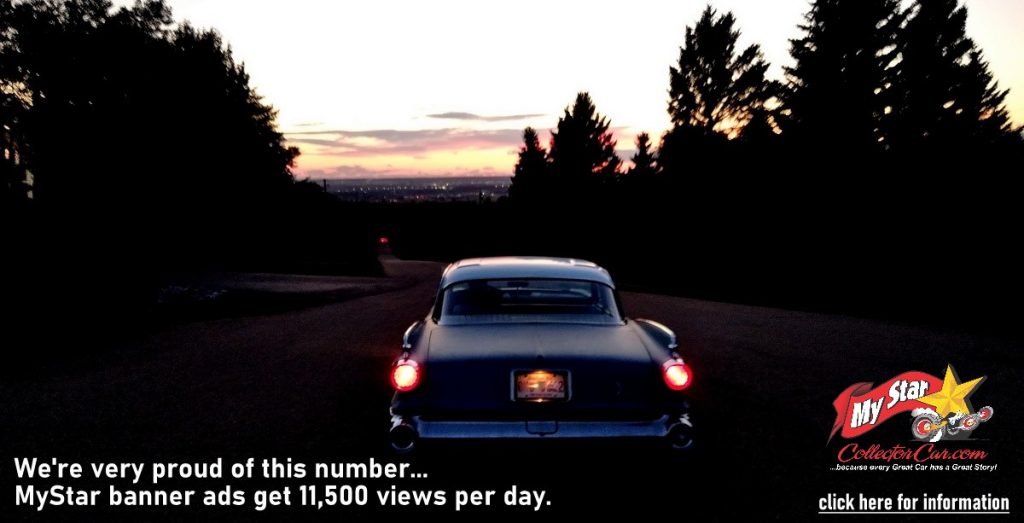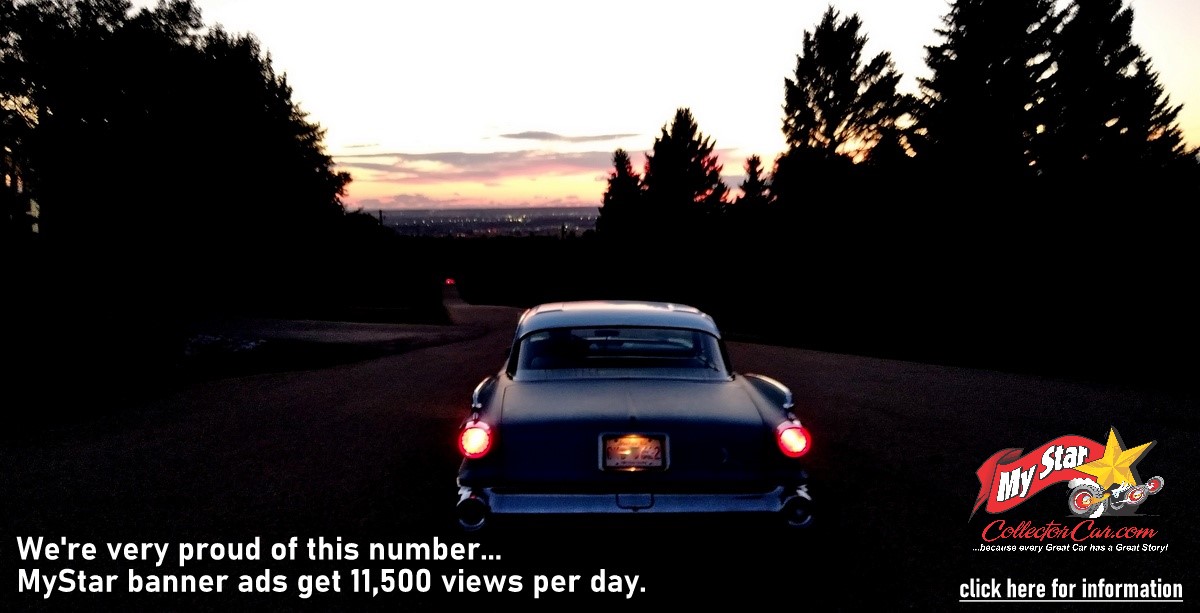 Plus, he painted the engine in a Pontiac color scheme and added a three 2-barrel car system to imitate the famous "three-deuce" carb setup on early Goats.
Scott's GTO has the famous Muncie 4-speed manual transmission, also known as the "Rock Crusher" in car guy circles because it can handle plenty of horsepower without grenading when the gas pedal meets the floor metal.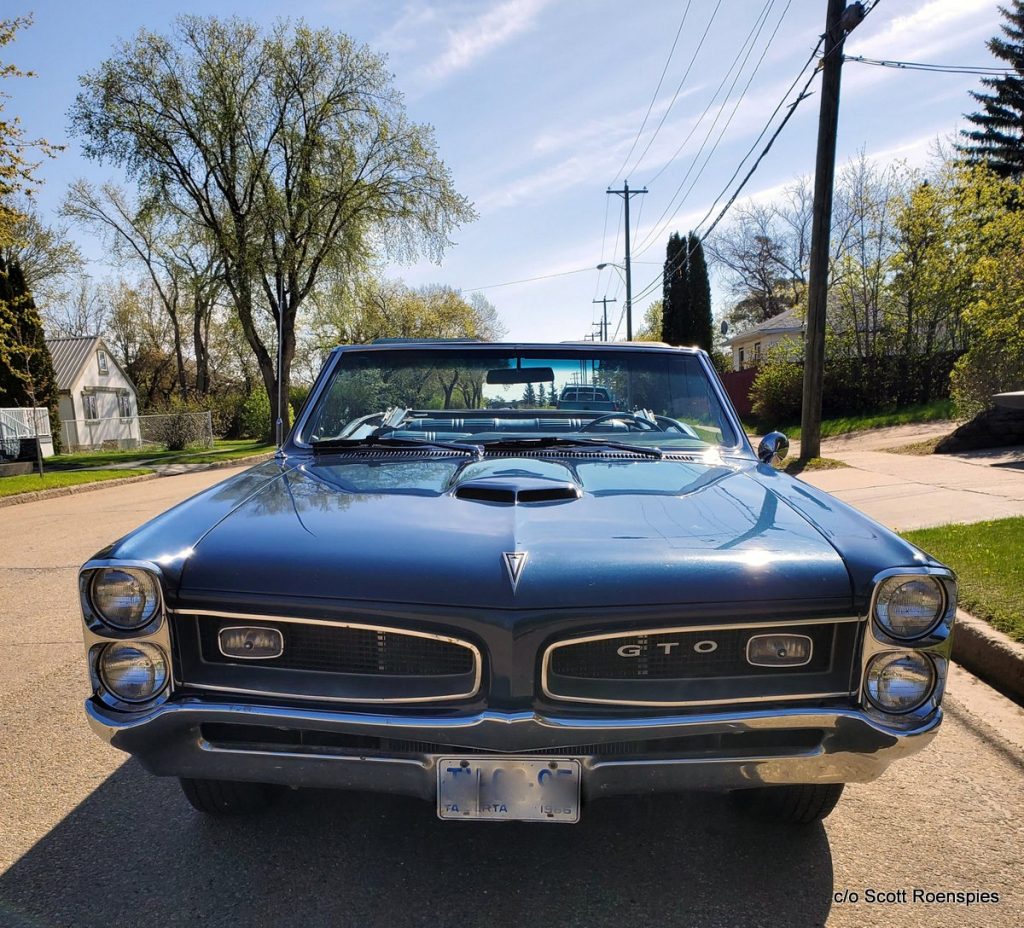 Scott also concentrated on his Goat's interior because the mice had turned it into a condo with a lingering stench, given their questionable bathroom habits. He redid the car's interior and added a vintage Chevy console to spruce up the area around the 4-speed floor shifter.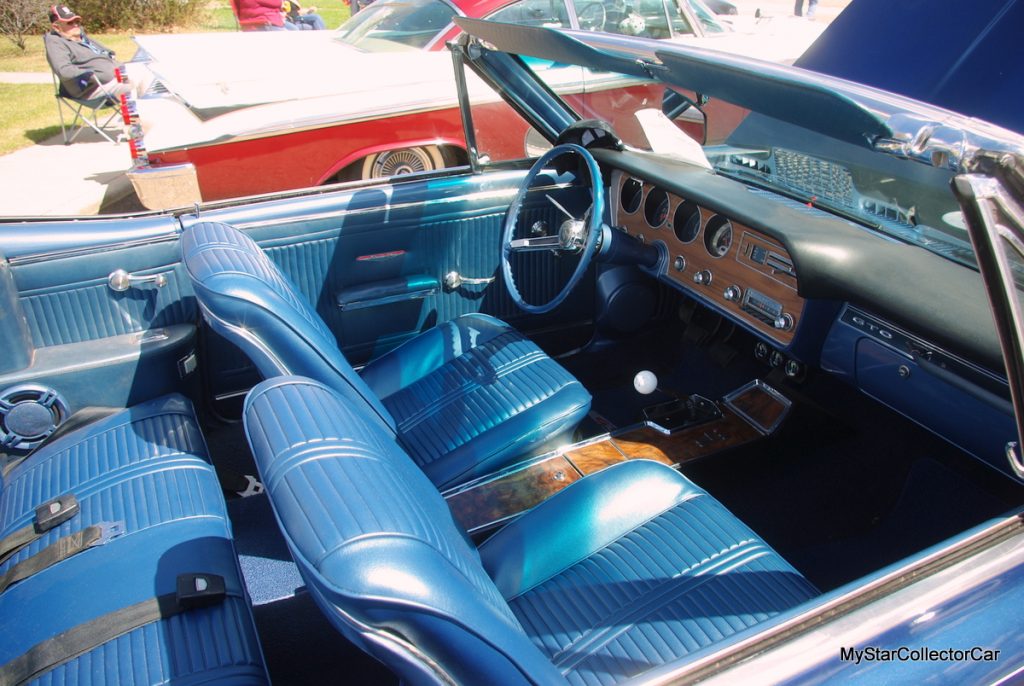 Scott noted the use of actual walnut veneer on the car's dashboard and mentioned it was the last year before fake wood veneers were used in the Pontiac GTOs.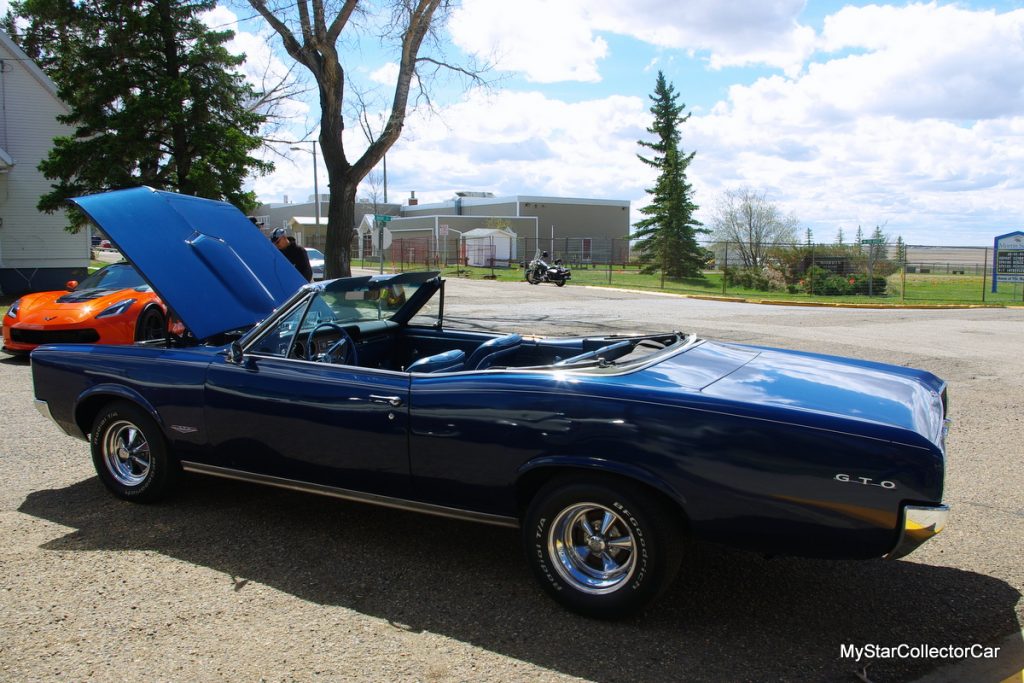 Scott added a real gauge system to monitor the mechanical health of the car because he did not want to rely upon the car's factory dummy (warning) lights on the road.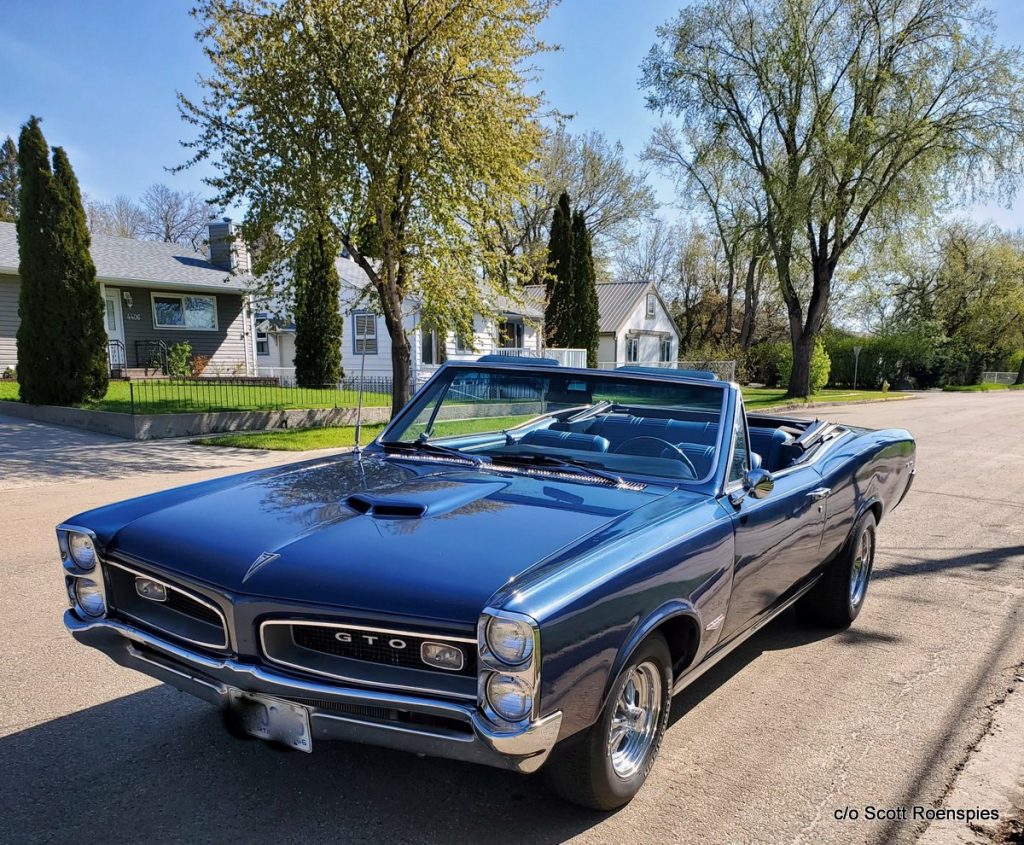 BY: Jim Sutherland
Jim Sutherland is a veteran automotive writer whose work has been published by many major print and online publications. The list includes Calgary Herald, The Truth About Cars, Red Deer Advocate, RPM Magazine, Edmonton Journal, Montreal Gazette, Windsor Star, Vancouver Province, and Post Media Wheels Section.