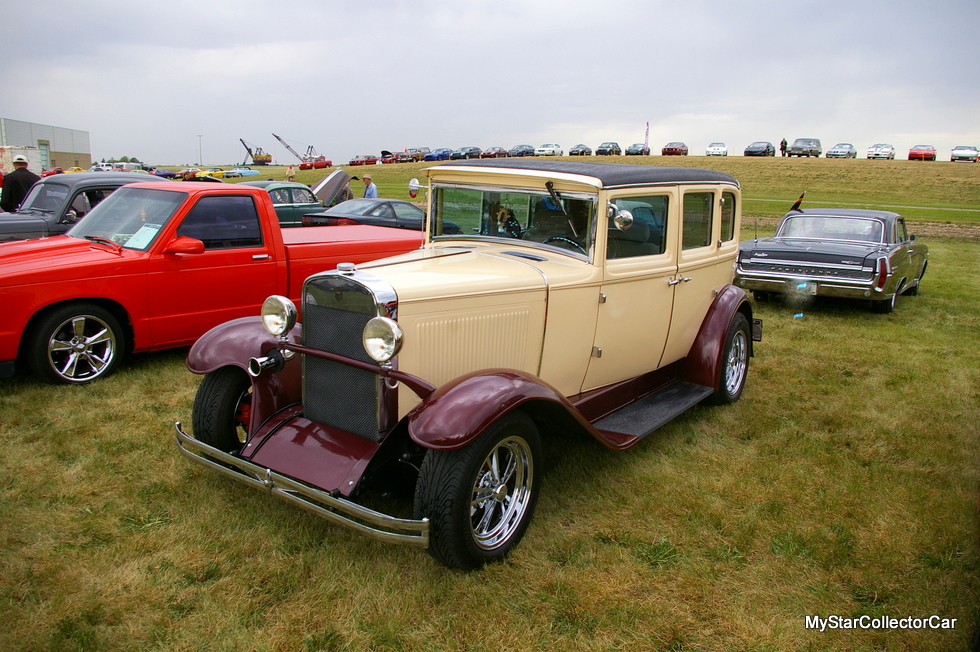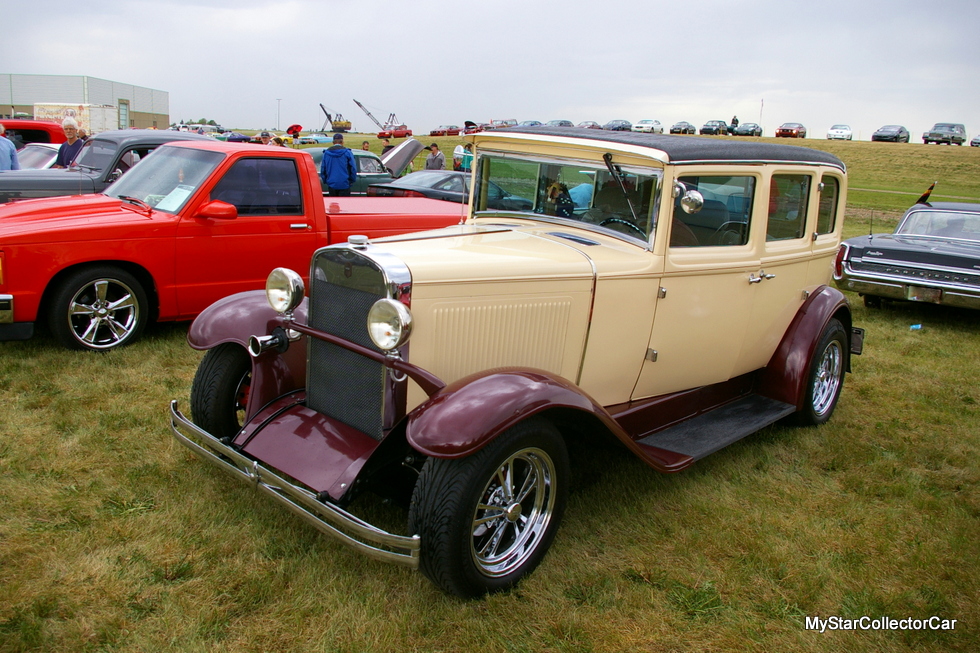 Nash was still a standalone player in the domestic car industry in 1931 and blazed its own path until its merger with the refrigerator people from Kelvinator in 1937.
Randy Jethon is the proud owner of a 1931 Nash 660 resto mod that defines cool in a big way and the story behind the classy Great Depression-era sedan has some unique custom twists.
The Nash purchase got off to a rocky start because Randy is a car guy and his wife Betty is a practical woman who was initially unwilling to look at the car because Randy "might bring another car home", in her words.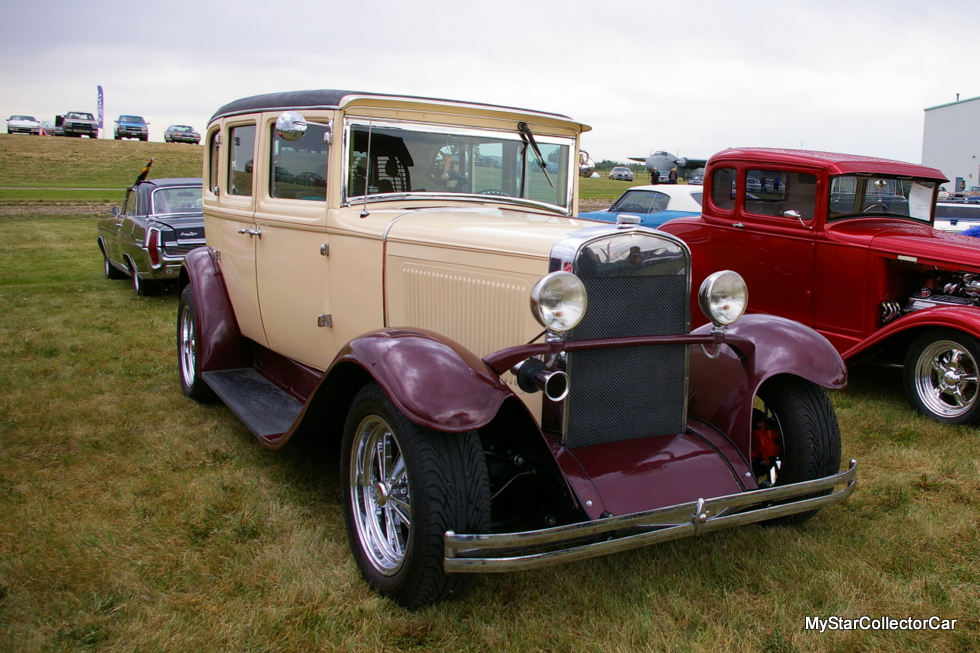 Randy describes his car guy philosophy as a sickness like malaria because "once it gets in your blood, it never gets out"; in his words. Betty recognizes Randy's car guy affliction and was concerned with the idea of another vintage ride in their world.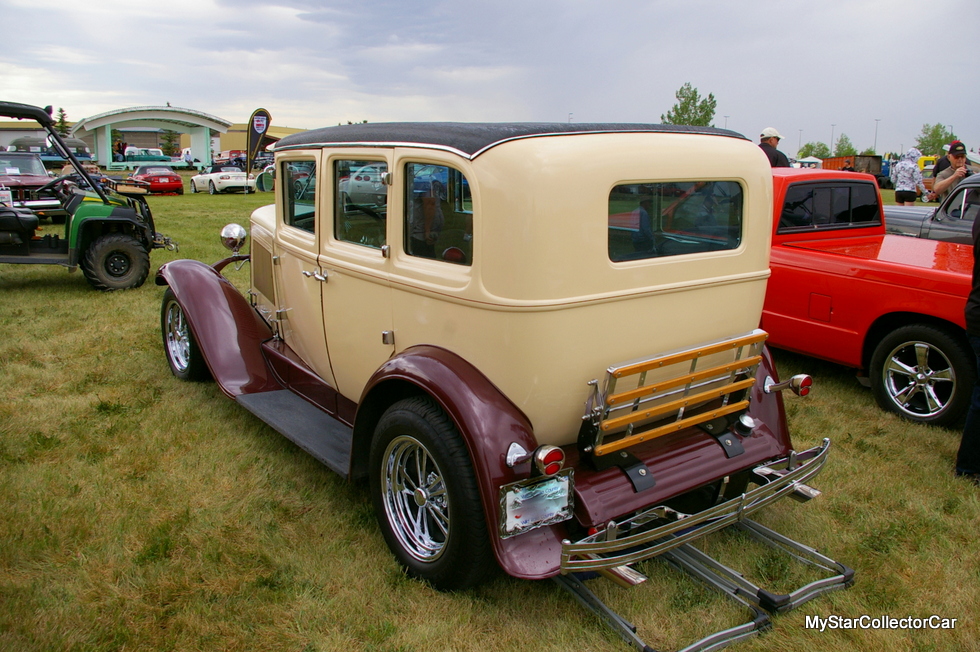 However it was love at first sight for Betty when she saw the Nash because it looked like a "Bonnie and Clyde car", so she was smitten with it. The trade-off was the sale of a 1976 Trans Am to facilitate the purchase of the Nash and Betty was also onside with that decision.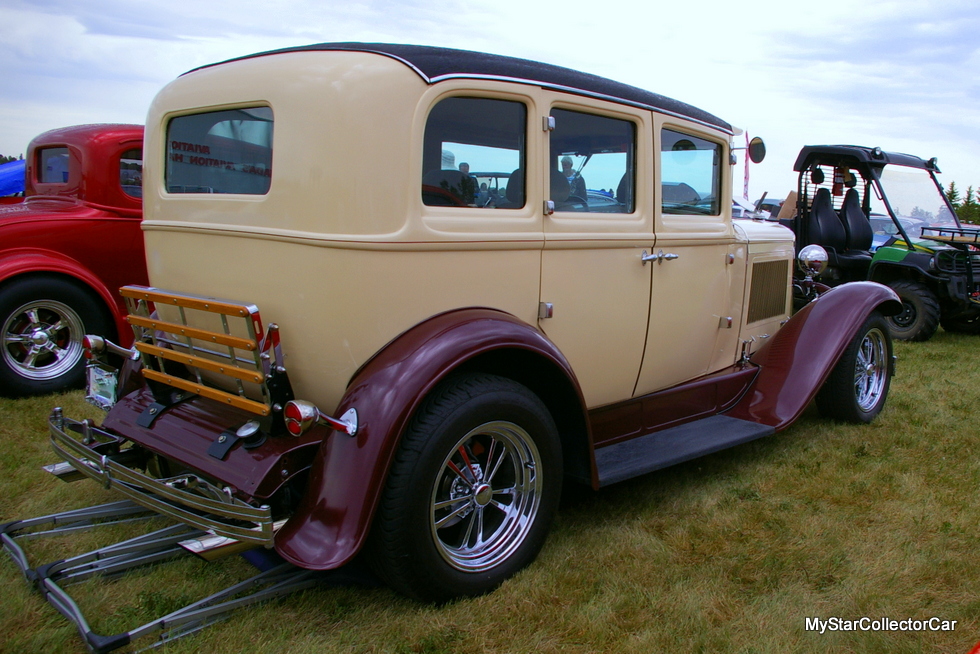 Eventually Randy bought the Nash from its previous owner who had already transformed the stylish four-door sedan into his vision of a resto mod. Unfortunately the Nash appeared to be hastily modified and required some major work to meet Randy's requirements for a safe and functional blend of retro style and modern engineering.

The front end of the Nash was a concern for Randy because the car was riding on aftermarket shocks that were tack-welded into place and offered little in the functional department. Randy invested into an aftermarket suspension system and Mustang II steering system that completely changed the handling in the Nash.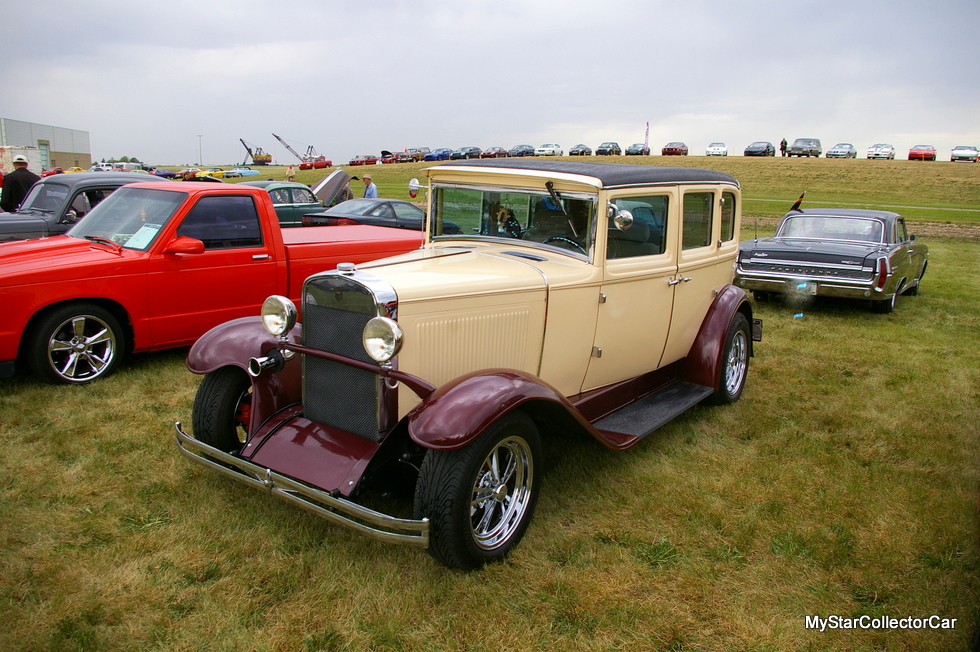 Randy was also concerned about the brakes on the Nash and upgraded them to a Corvette dual master cylinder/ disc system to slow down the car.
The previous owner transplanted a Chevy S-10 six cylinder into the Nash, along with a 1958 Chevy rear end (also tacked into place) to handle the six-banger's lukewarm torque. Now the Nash sports a 355 Chevy small block bolted up to a 200R-4 overdrive automatic tranny.
The rear end has been replaced and now sports a four link system to stabilize the Nash with its newly found power delivered by the small block V-8.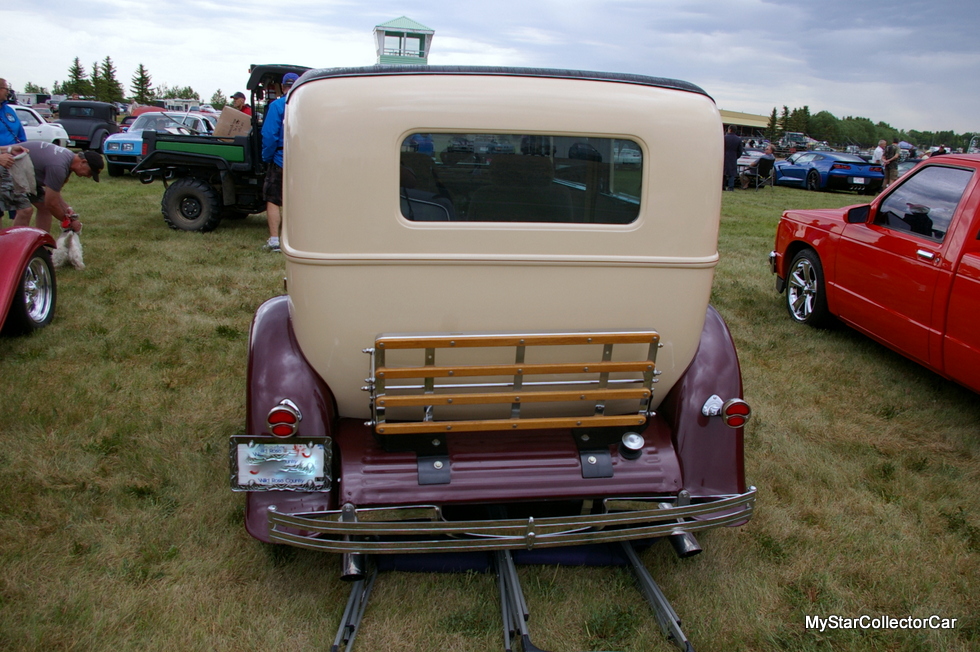 The Nash is now outfitted with a complete set of aftermarket gauges that Randy was able to purchase from a local private seller. The car also has a GPS speedometer system to deliver the MPH because Randy did not want to remove the power train simply to add a speedometer gear to his new transmission.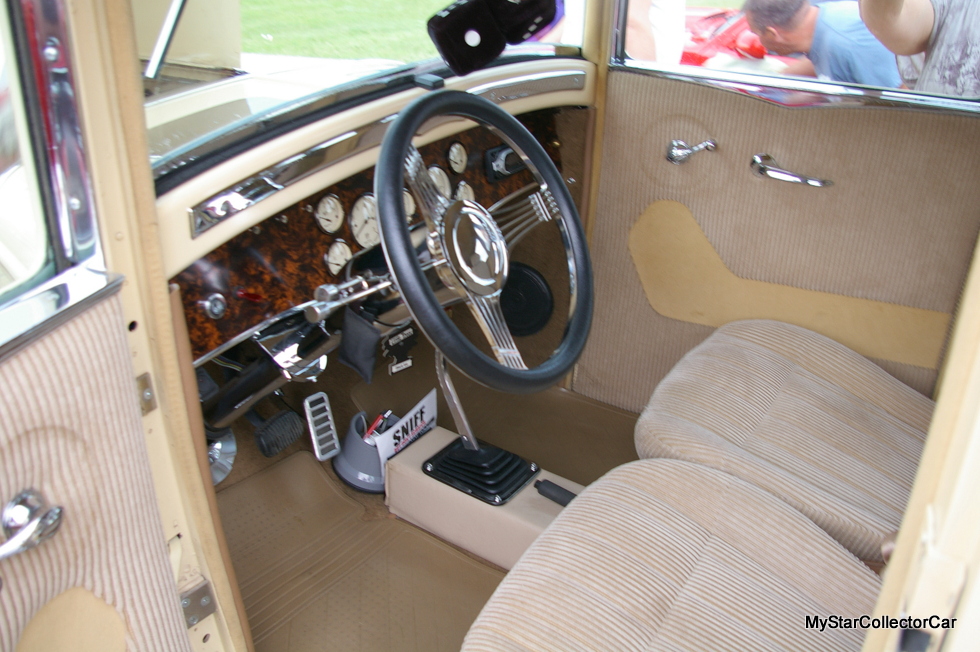 Randy mentioned that his Nash has four doors and laments the fact that four door cars were not saved to the same degree as two-door models. Instead they were "cannibalized for their parts", in Randy's words, and do not exist for this reason.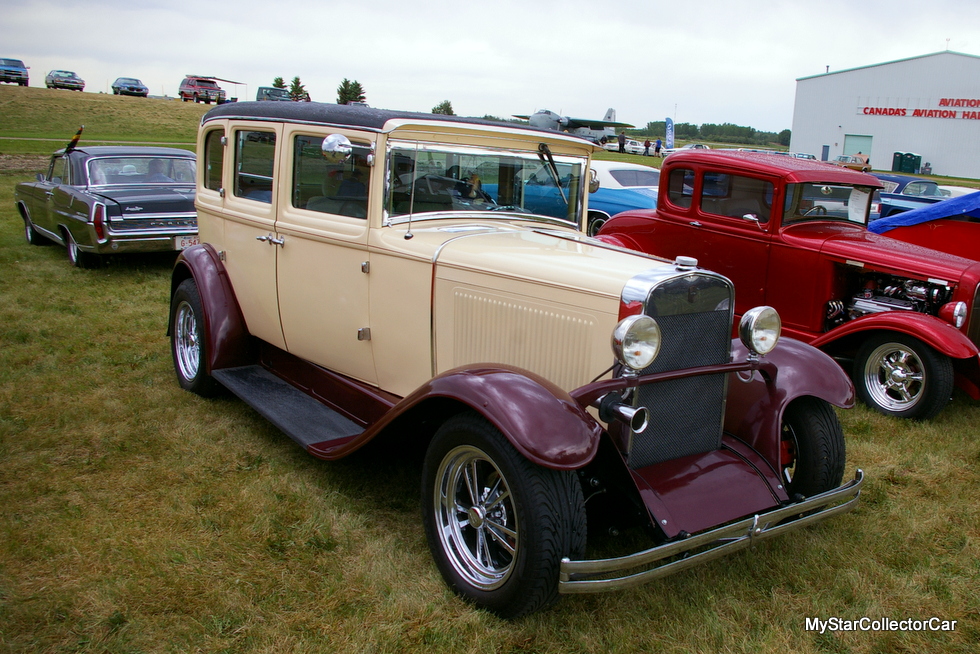 Speaking of cannibalization, Randy was able to use the upholstery from the Nash's custom front bench seat for material on his replacement bucket seats.
The result is a very comfortable resto mod Nash that meets Randy's wishes to own a "classic car and not a hot rod". The upgraded 1931 Nash has all of the right whistles and buzzers to meet Randy's goal as a classic resto mod car. 

BY: Jim Sutherland

Jim Sutherland is a veteran automotive writer whose work has been published by many major print and online publications. The list includes Calgary Herald, The Truth About Cars, Red Deer Advocate, RPM Magazine, Edmonton Journal, Montreal Gazette, Windsor Star, Vancouver Province, and Post Media Wheels Section.