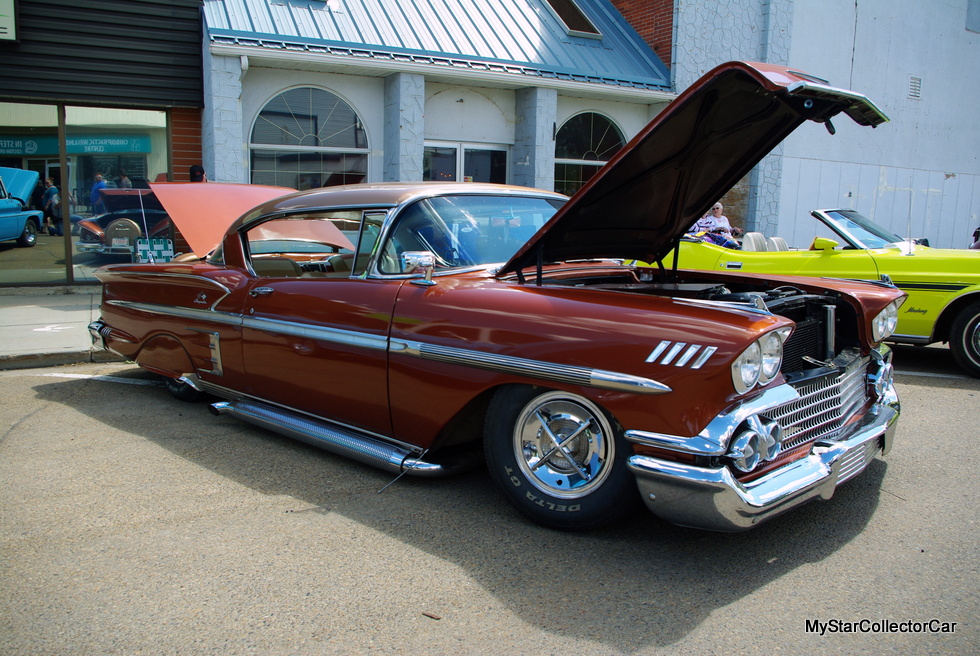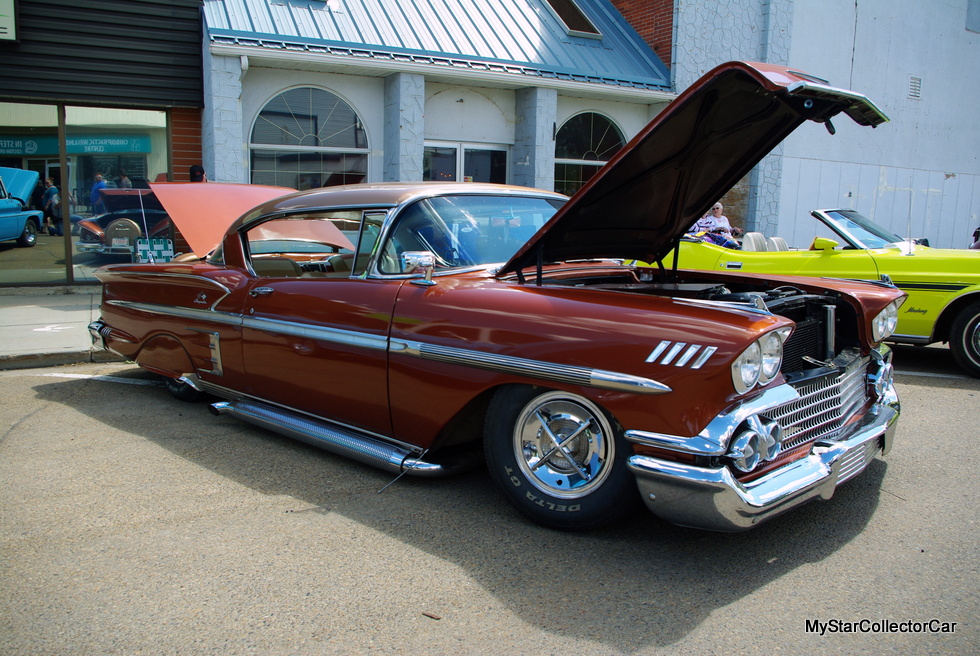 A car project is an evolving concept because in reality—they're never really done.
You can buy them nearly  finished but most car guys like to put their own stamp on a piece of old iron.
This '58 Impala is a textbook example of that philosophy.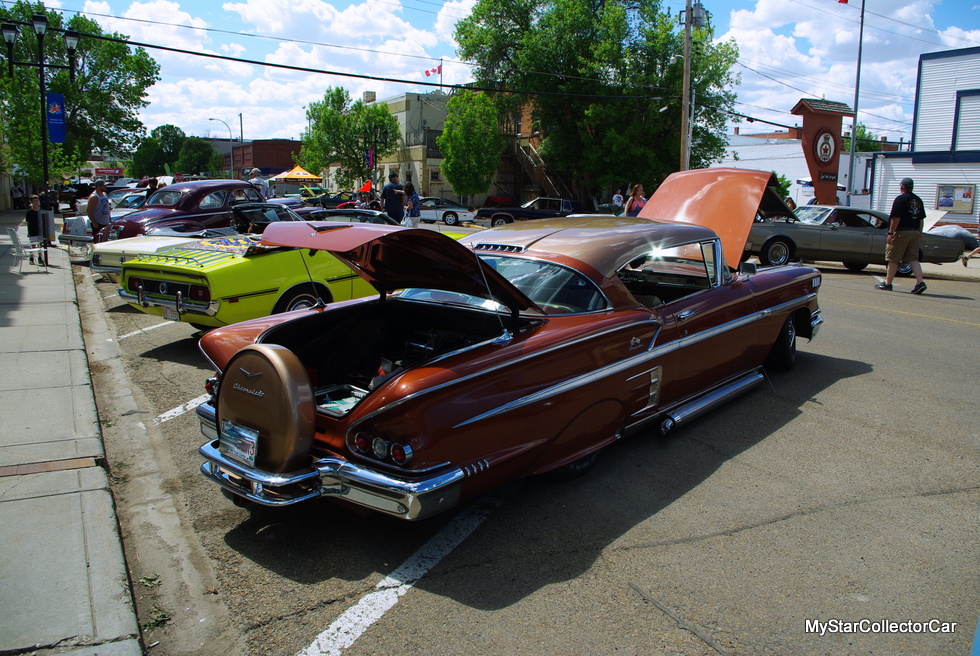 Bob Dunham is the proud owner of this classic resto-mod Chevy. The previous owner was "a guy who owned it for 25 years and put 150 miles on it" so Bob knew he'd put a lot more miles on the odometer. He's had it for ten years but there have been hurdles on the road to perfection and Bob still has a few things he wants to enhance.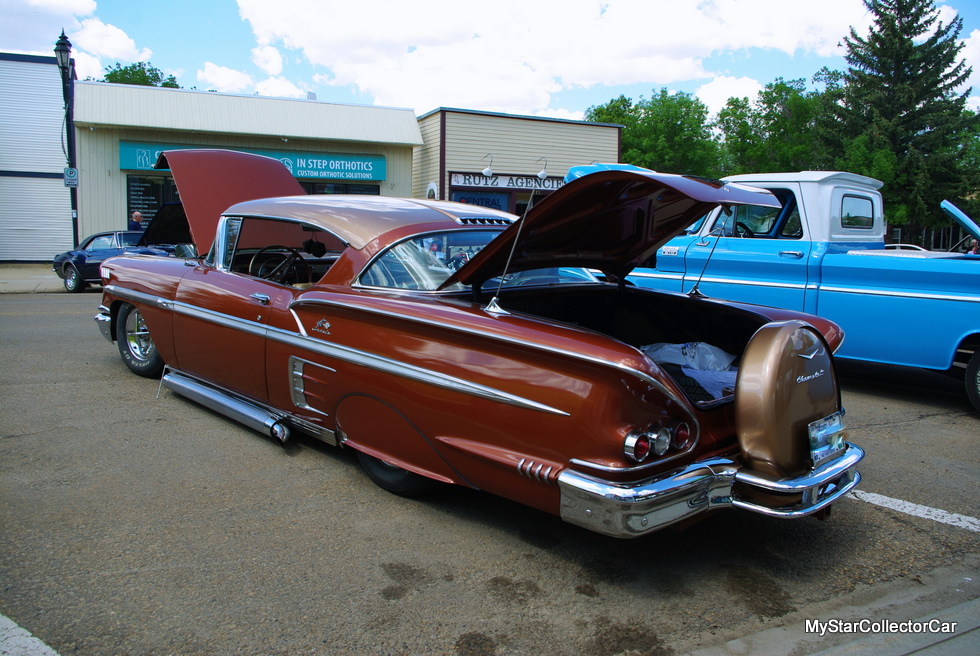 Bob is really happy with the body work on his '58 Impala—he said "a young guy did it all". Bob picked the contrasting paint scheme and he was impressed with how it worked out—particularly the roof. The car "was originally brown" and Bob was really creative with the two-tone.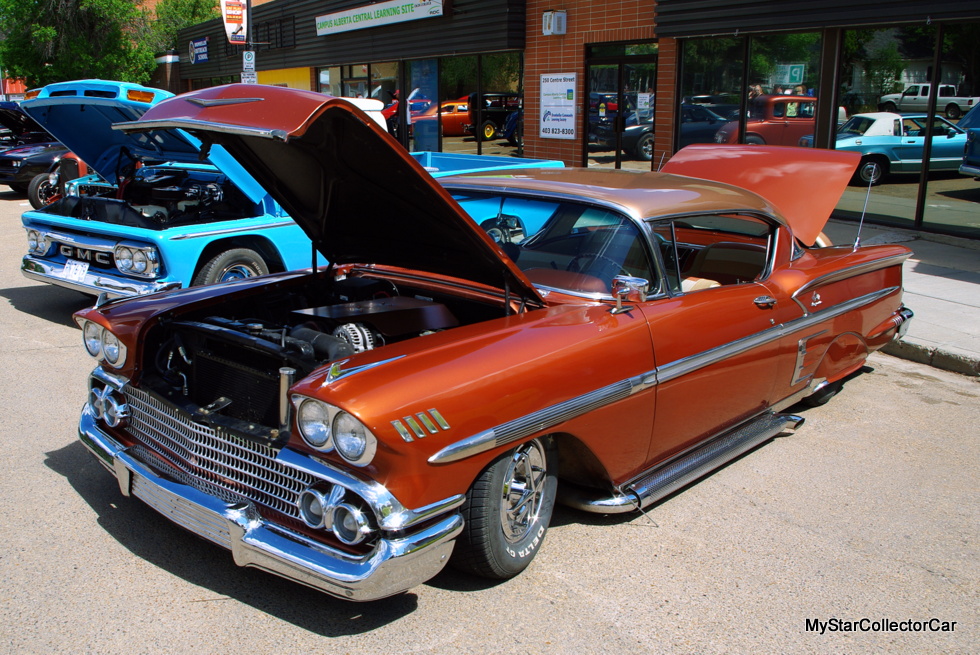 The problems came on the mechanical side of the equation. The Impala now has a 2003 GMC van 6-liter  under the hood but Bob was less than impressed with the shop who installed the new engine. They were pushing a retro-fit harness for the new tech fuelie Chevy but it never worked. Bob used the factory harness and suddenly the engine came around in a big way so now he has an expensive, but useless harness.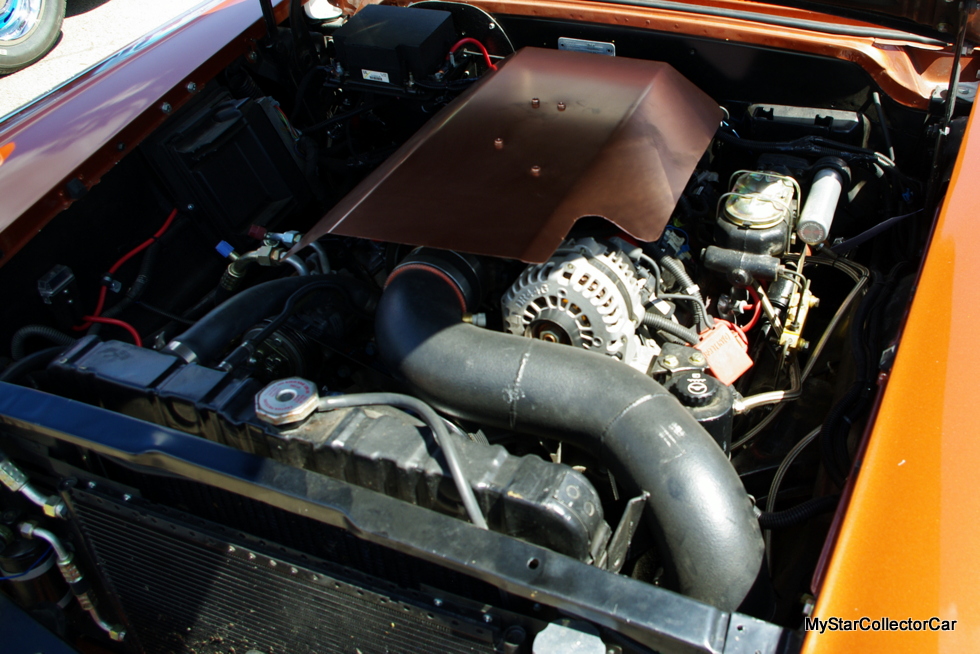 There were a few other less than satisfactory incidents with the Impala. Bob ran out of gas because he believed the gas gauge was honest but "that works now—so does everything".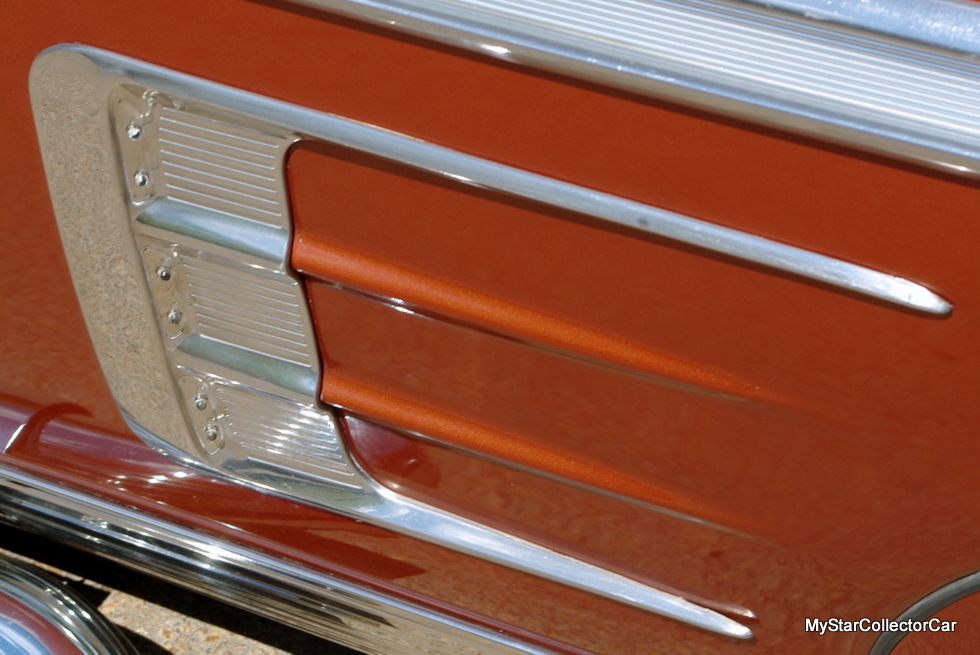 This Impala is an interesting mix of new tech and old school custom touches. It's on an air ride system so Bob has to explain the low clearance to every second guy past a certain age but he's happy to point out how it "does go higher" when it's on the road.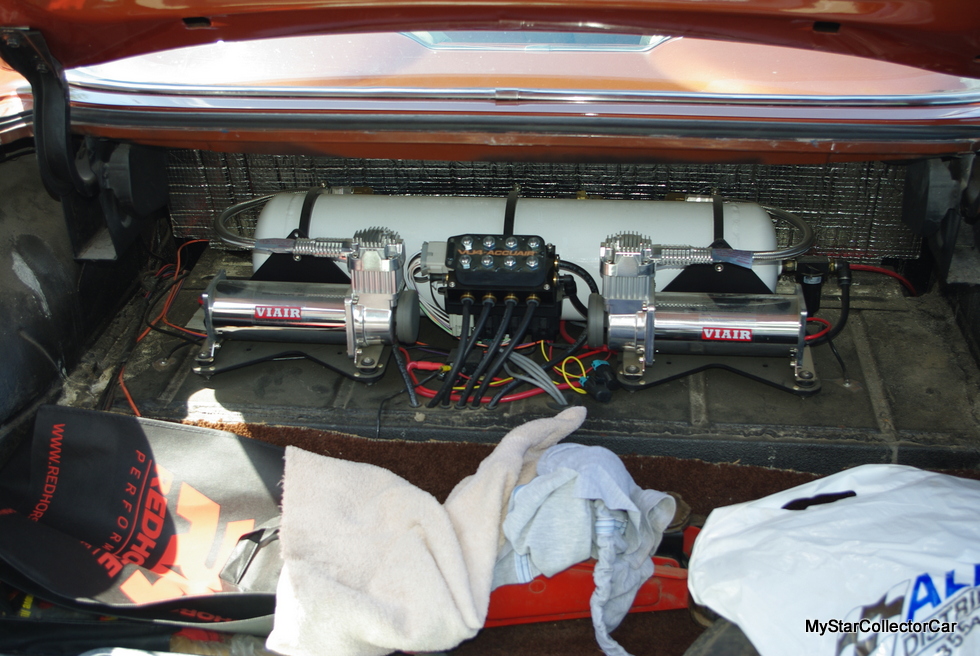 The car does retain the original front end and the rear end is still factory so there are still major factory components on this '58 Impala.

Bob painted the Continental kit because they "went to chrome" the next year so he wanted to keep the '58 era concept flowing on the car. The big departure from 1958 is the disc brake setup and the sound system. It came with a 6 CD set up but Bob dumped it because, as he says, "I'm an old guy, I just need a radio".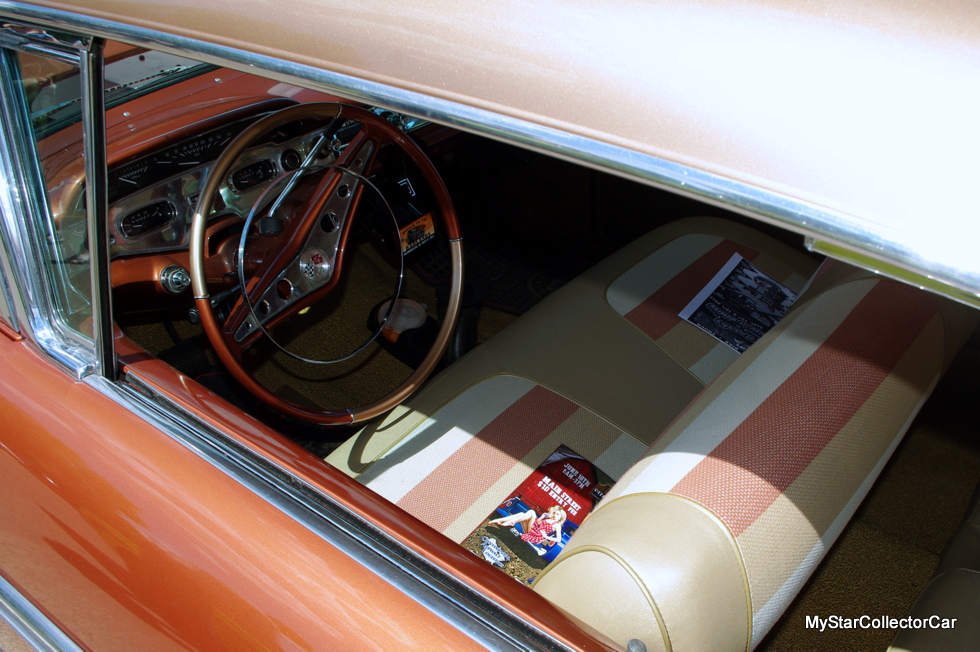 Other old touches include curb feelers and lakeside pipes plus the car has the period correct dual rear antennas. The car has a 50s overcoat with a 21st Century heart because the rear roof vent now has LED lights plus there are LED signal lights built into the rear quarter trim.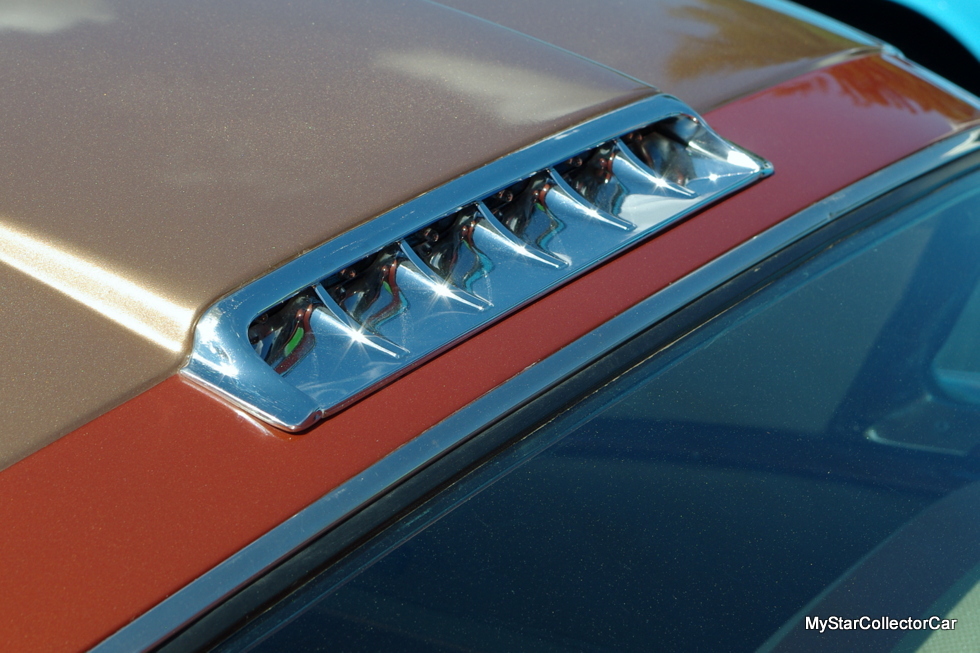 This Impala is the true definition of a driver and Bob describes it as "really good on the highway". This is a working vehicle because it hauls an 18' Boler trailer. It has an equalizer hitch plus Bob added sway bars to handle the extra load.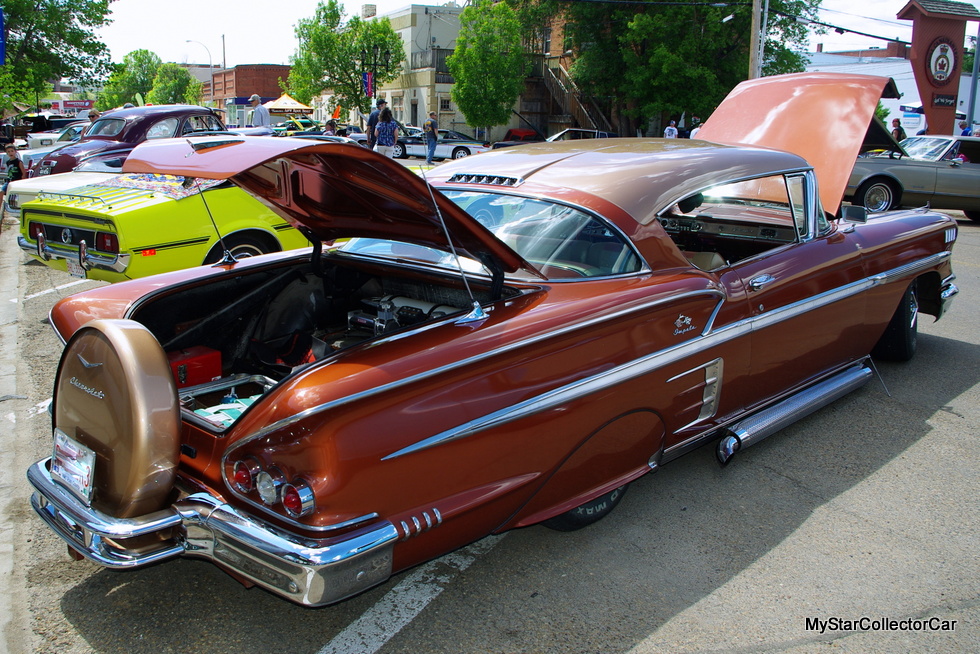 This story is all about the never-ending saga of every project because Bob found a car he liked; he went through a few hurdles and now he has a dream ride '58 Impala.
By: Jerry Sutherland
Jerry Sutherland is a veteran automotive writer with a primary focus on the collector car hobby. His work has been published in many outlets and publications, including the National Post, Calgary Herald, Edmonton Journal, Ottawa Citizen, Montreal Gazette, Saskatoon StarPhoenix, Regina Leader-Post,  Vancouver Sun and The Truth About Cars. He is also a regular contributor to Auto Roundup Publications.
Please re-post this if you like this article.