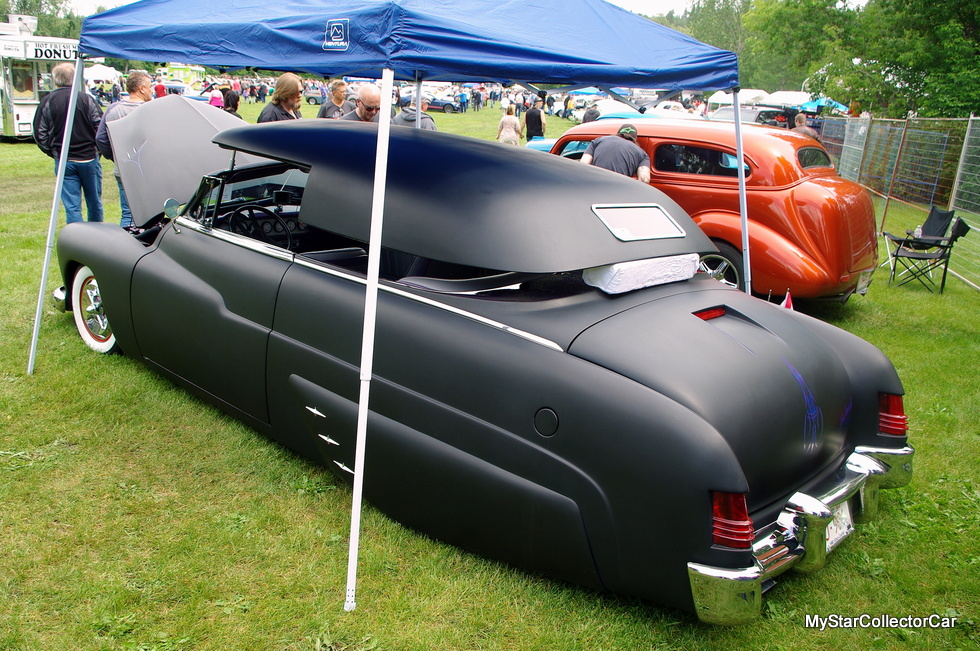 There are two philosophies in the collector car hobby.
Some car guys build them for shows and other car guys build their rides to drive them.
'Dave Bordman is the owner of a very cool 1951 Mercury custom that would have made the late King of the Kustomizers (George Barris) very happy.'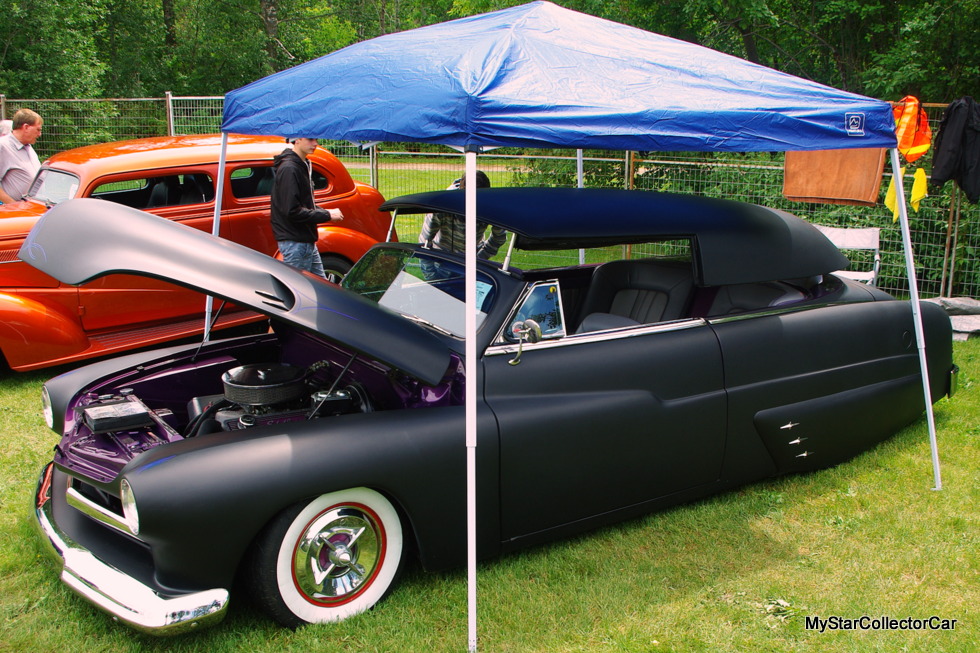 Dave built his Merc in the traditional style of Fifties custom and it pays tribute to a bygone era in custom rides when famous builders like George Barris were indeed royalty.
However, Dave steered in a different direction with his Merc because he built it for the road and not shows. In his words; "I don't go to many shows-I have too much fun driving it (his Merc)".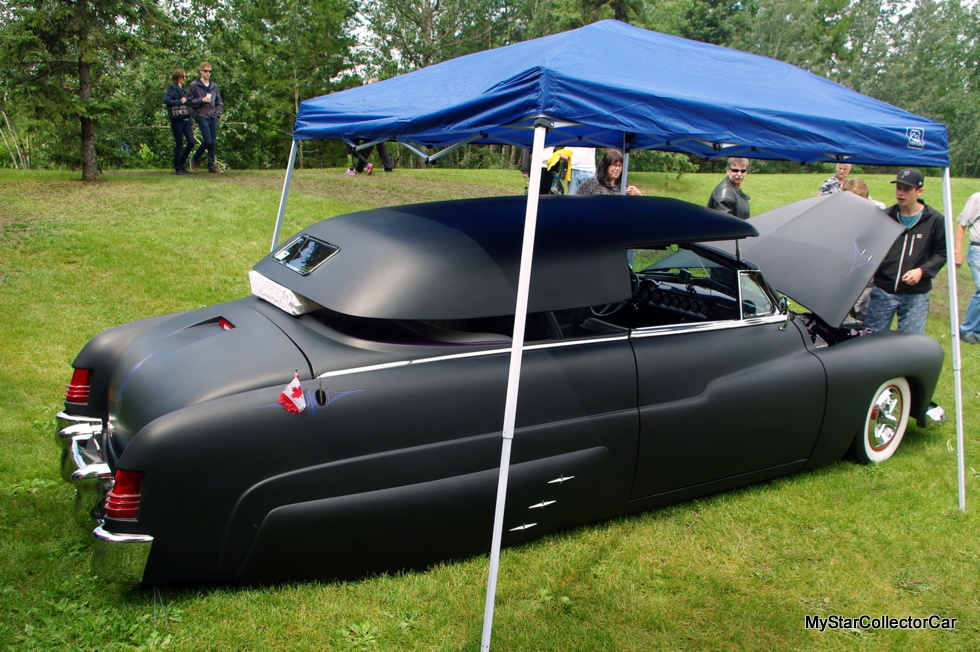 MyStar was fortunate enough to catch Dave at a rare car show appearance and interviewed him about his wild custom Merc.
Dave purchased the car about 20 years ago and the Merc has been on the road for the past 5 years. He did the work in his garage with the help of a good friend who is a licensed body man.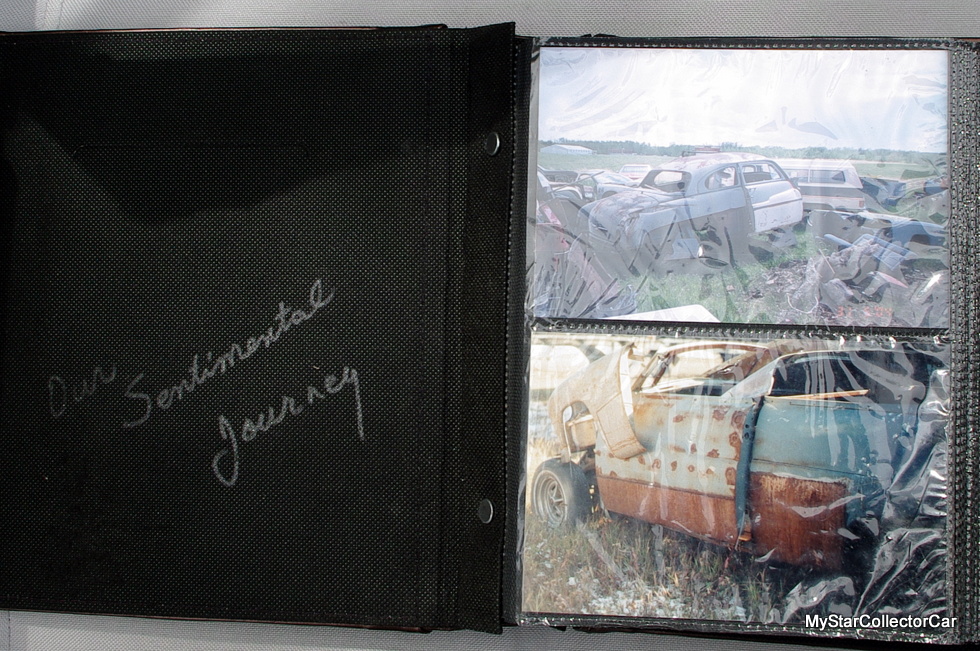 Every body seam was welded into place on the Merc and it sits on a 1950 Mercury convertible chassis for extra strength because this former coupe is now a convertible with a removable custom top.
The Carson-style top was purchased from a California company and required a lot of modification to fit the Merc.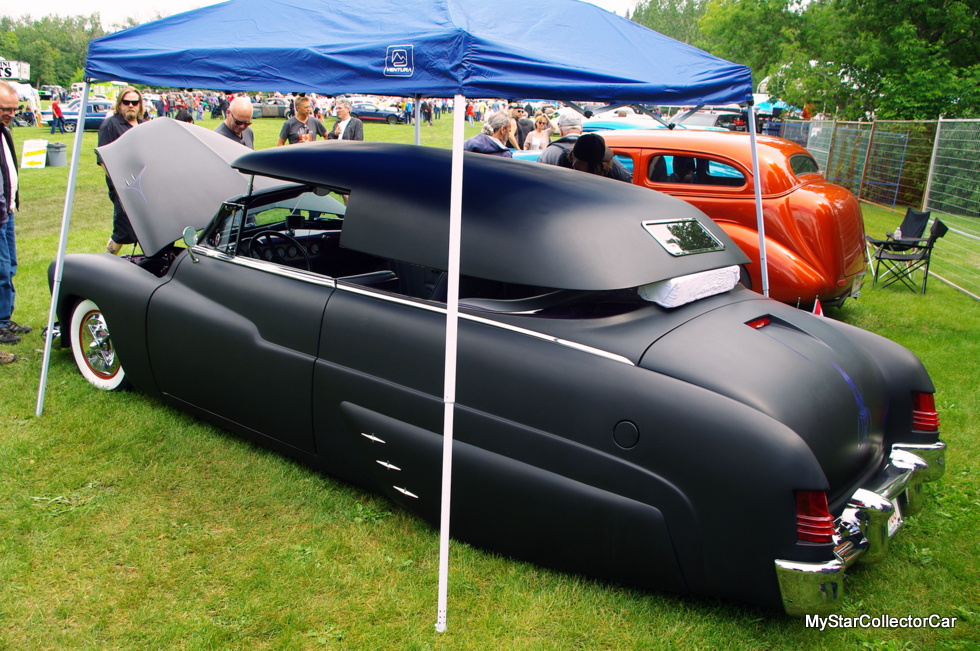 The car has custom-built inner front fenders that allowed Dave to drop a 454 Chevy big block under the re-configured front hood on the Merc. The big Chevy engine is backed up with a Turbo 400 tranny.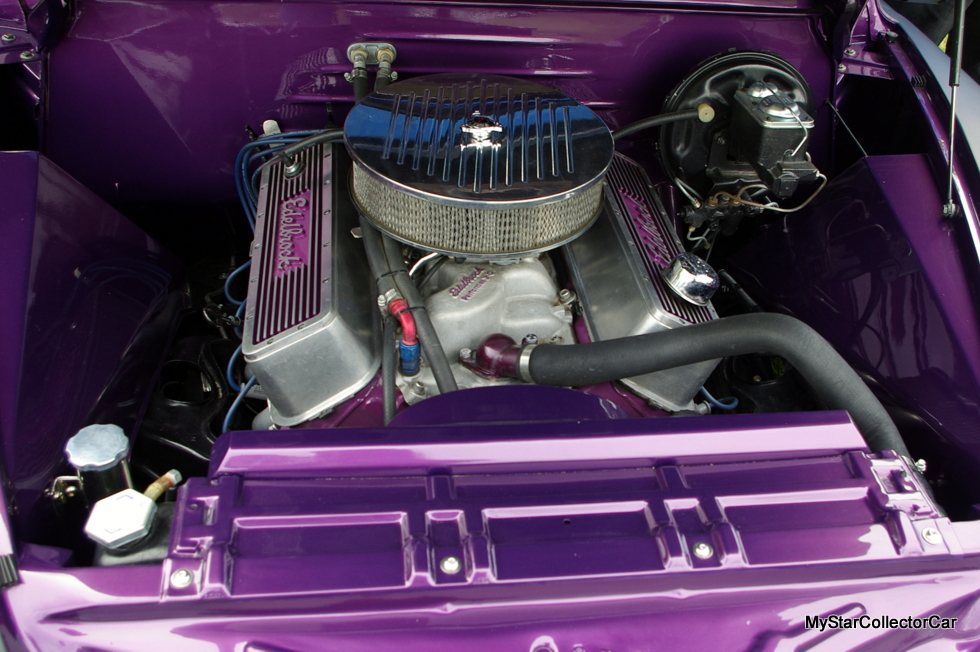 The Merc's front bumpers were narrowed and flipped upside down to give the car a cleaner look. It also sports 1950 Monarch doors (Canadian model Ford), along with the Monarch insignia on them.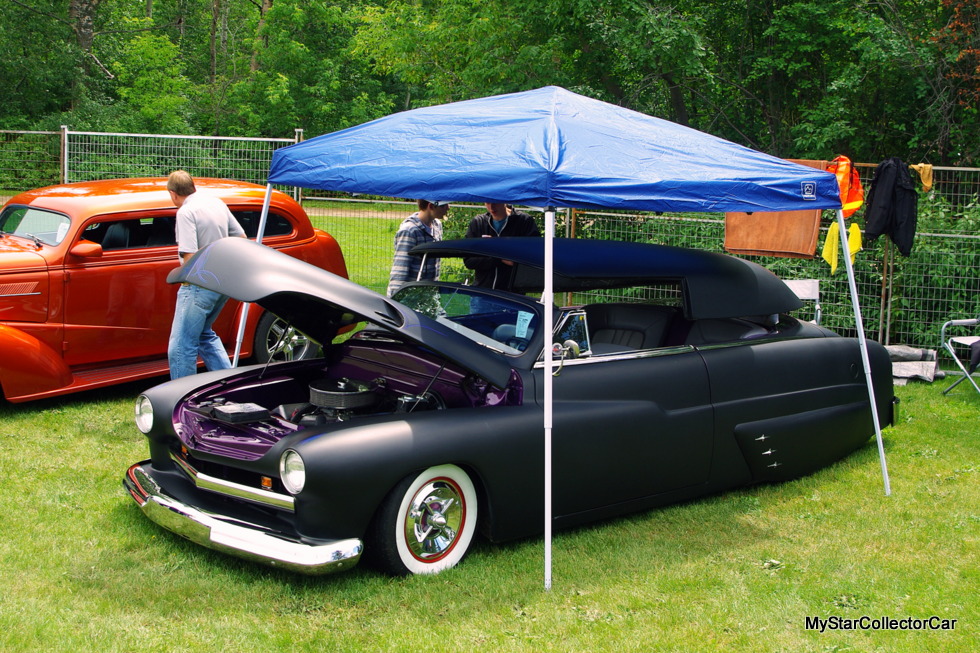 The unique chrome pieces on his rear fender skirts were donated by a 1957 Pontiac and look like they belonged on the car right from the factory. These extra cosmetic touches reflect the creativity behind a custom build and this Merc has plenty of creative flair.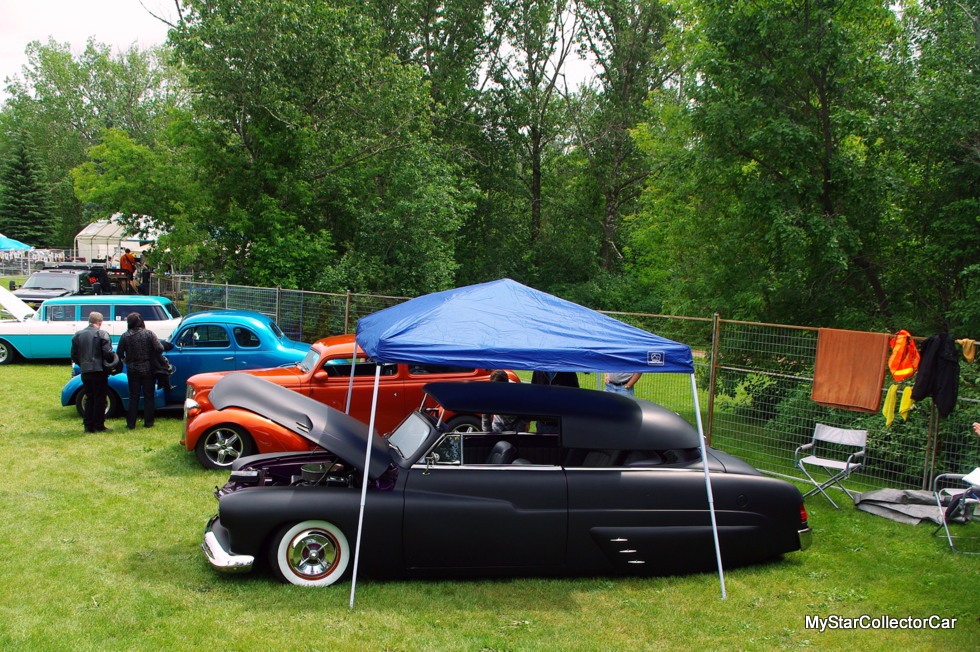 The Merc also has air ride and Dave can attest to its comfort factor because he has driven it thousands of miles over the years since completion.
Dave said the car has an easy time at highway speeds because he has a 2:43 gear ratio so the car "does not need overdrive", in his words.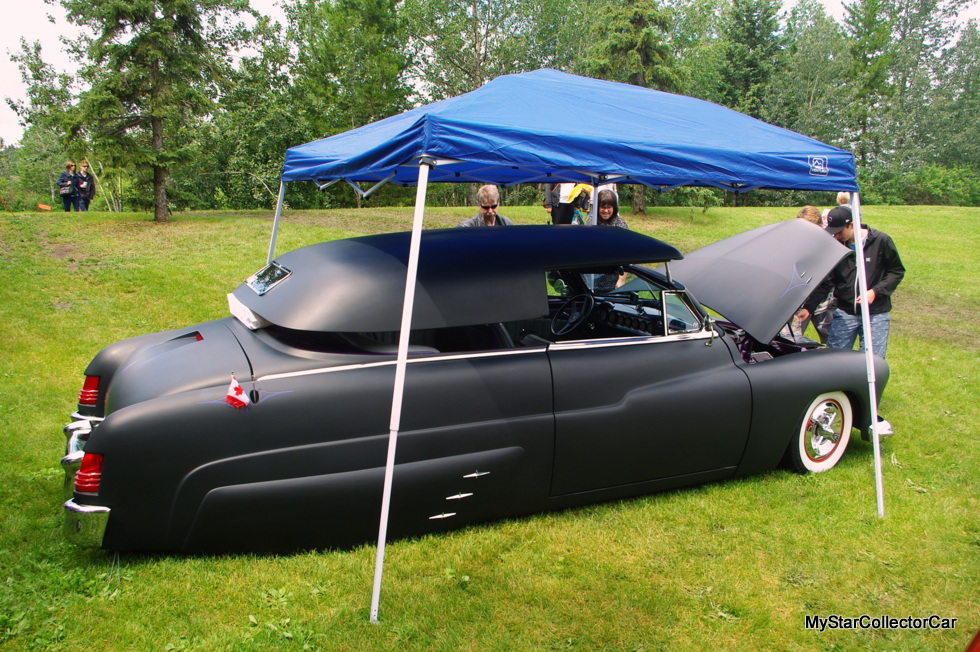 The trunk was a special challenge because he wanted to put an extra brake light in it for greater visibility. Dave said he "sliced and diced" the trunk until he got the right blend of style and function.
The Merc also has electric wipers and windows to add extra touches to the car. The seats and interior components were donated by a 1963-4 T-Bird and enhance the comfortable ride experience in the custom Merc.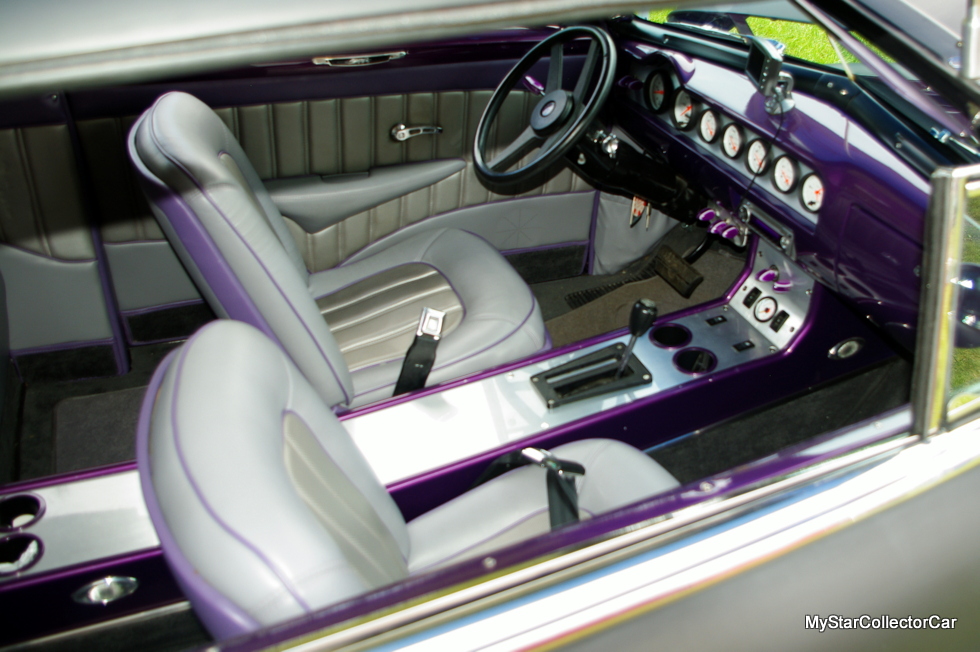 We mentioned that Dave is more of go guy than a show guy with his Merc. He may have to change his tune a bit because his custom Merc won the Coolest Car award and was named one of the Top Five at the ESRA show where we interviewed him.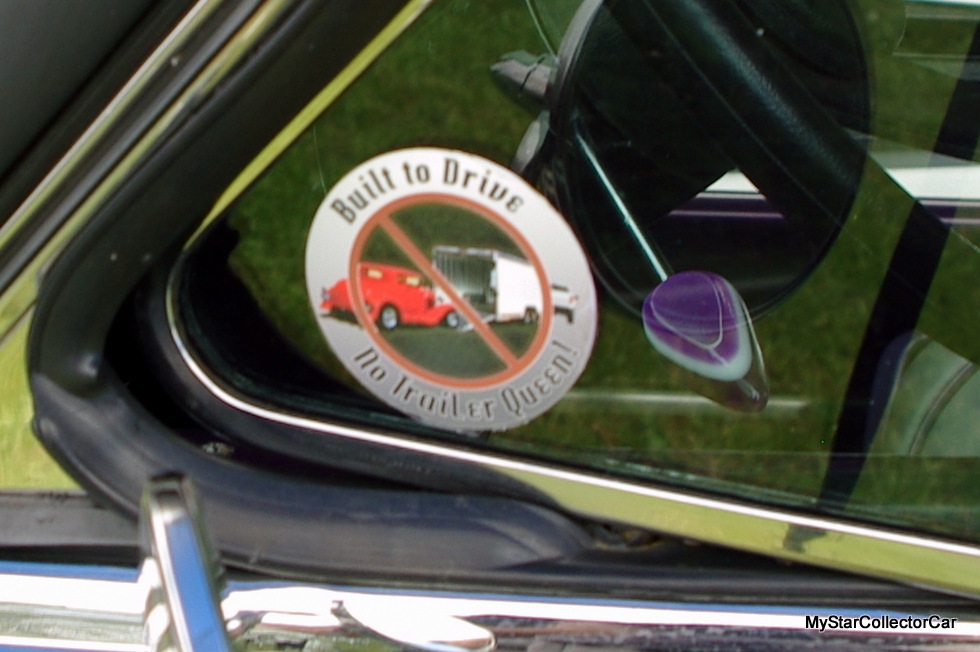 'He liked the awards for his Merc. We recommend that he change his philosophy about car shows in the future so more people can see this retro custom beauty.'
Jim Sutherland
CLICK HERE to Like us on Facebook
CLICK HERE to Follow us on Twitter
CLICK HERE to Follow us on Pinterest
Please re-post this if you like this article.