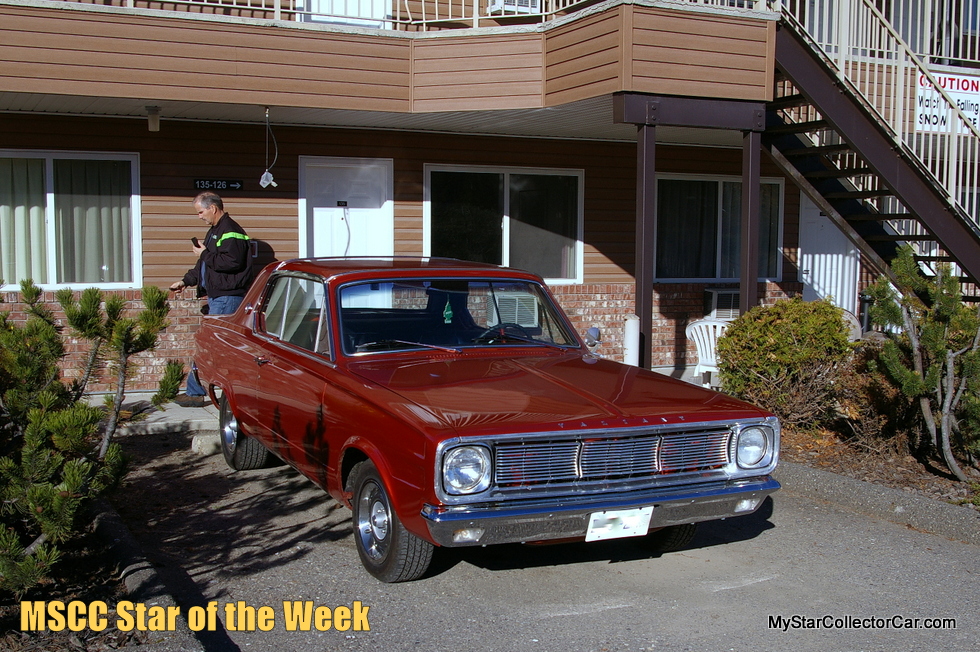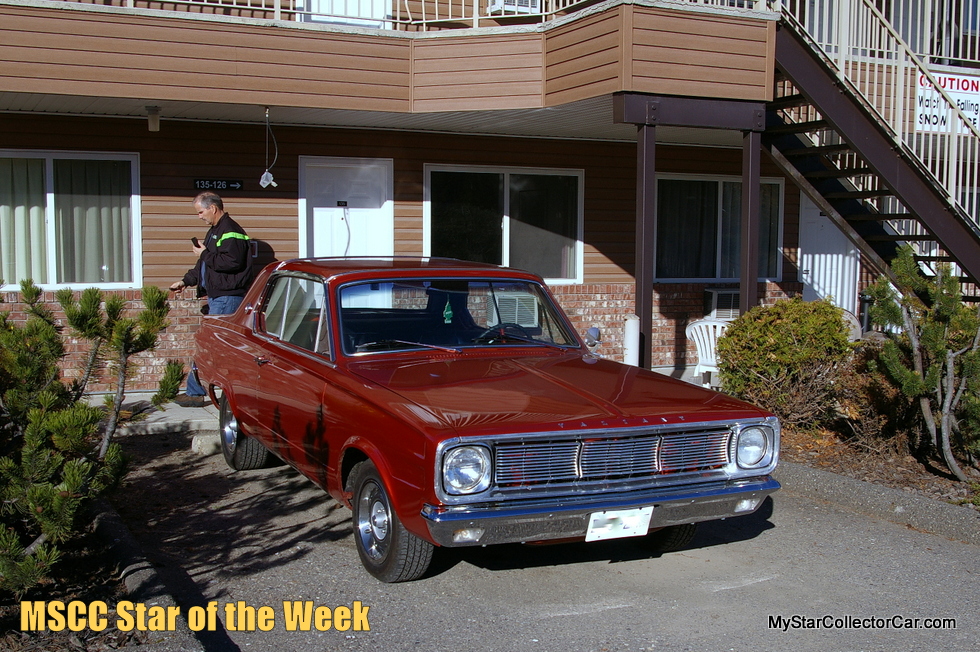 MSCC OCTOBER 16 STAR OF THE WEEK: 1966 VALIANT SIGNET—CANADIANS DROVE STRANGE CARS
There were some serious departures from the norm in the automotive world when you crossed the northern border into Canada.
You'd see Pontiacs with Chevy underpinnings, Pontiacs with strange names like Beaumont and Acadian, Falcons called Frontenacs, '56 Meteor Rideaus in place of '56 Crown Victorias, Dodge trucks called Fargos and '59 Dodge cars with '59 Plymouth fins.
Sometimes the Big Three would really throw a stick in the spokes by slapping a Plymouth name on a car that was clearly a Dodge and sell it in Canada.

That's the case with this MSCC Star of the Day 1966 Valiant Signet because it's a '66 Dodge Dart to Americans, but it's a Plymouth in Canada—Canadians drove strange cars back in the day.      
MSCC OCTOBER 15 STAR OF THE DAY: 1940 MACK—BACK TO AN ERA BEFORE CLIMATE CONTROL AND AIR RIDE
Today's working trucks are marvels of technology.
The bigger rigs have a list of options that would look like Star Trek technology to truckers from the early part of the 20th century.
Options like GPS, climate control, computer-controlled air ride suspensions, air ride seats with temperature controls, satellite radio, Wi-fi and sleeper cabs with more features than a five-star hotel room.
This MSCC Star of the Day 1940 Mack goes back to an era before climate control and air ride.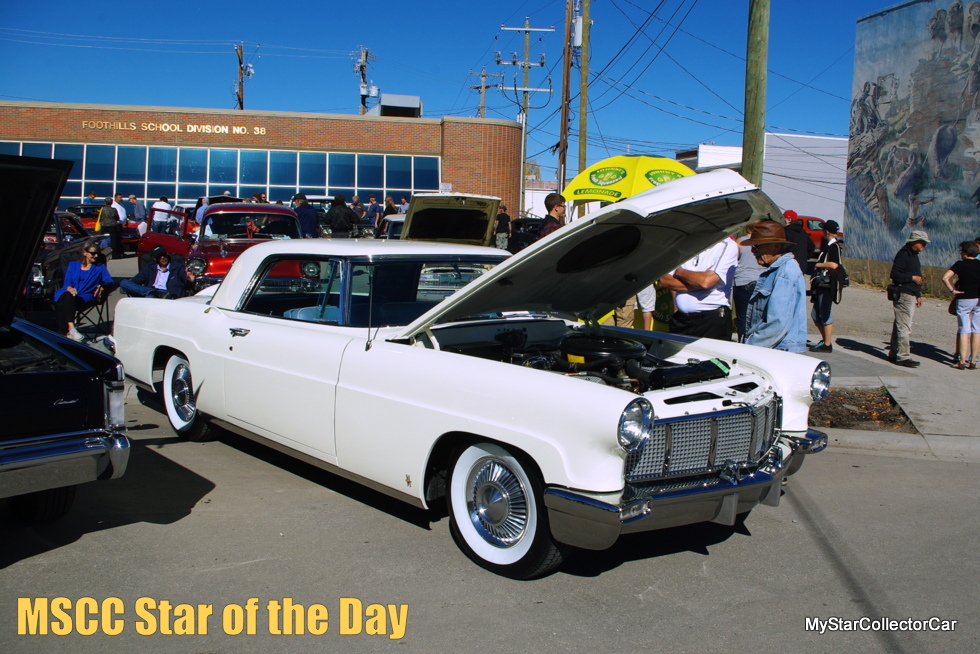 MSCC OCTOBER 14 STAR OF THE DAY: '56 LINCOLN MARK II—AN AVERAGE HOUSE ON FOUR WHEELS
Cars were a major highlight of the 1950s.
The mid-1950s were heady days in Detroit so massive amounts of chrome and stainless trim were attached to some of the most distinctive rides in the history of the car.
There was one car from Detroit that went in a different direction because it was understated, hand-built and it cost 10,000 dollars in 1956.
That means this MSCC Star of the Day '56 Lincoln Mark II cost just under the price of a new house sixty years ago.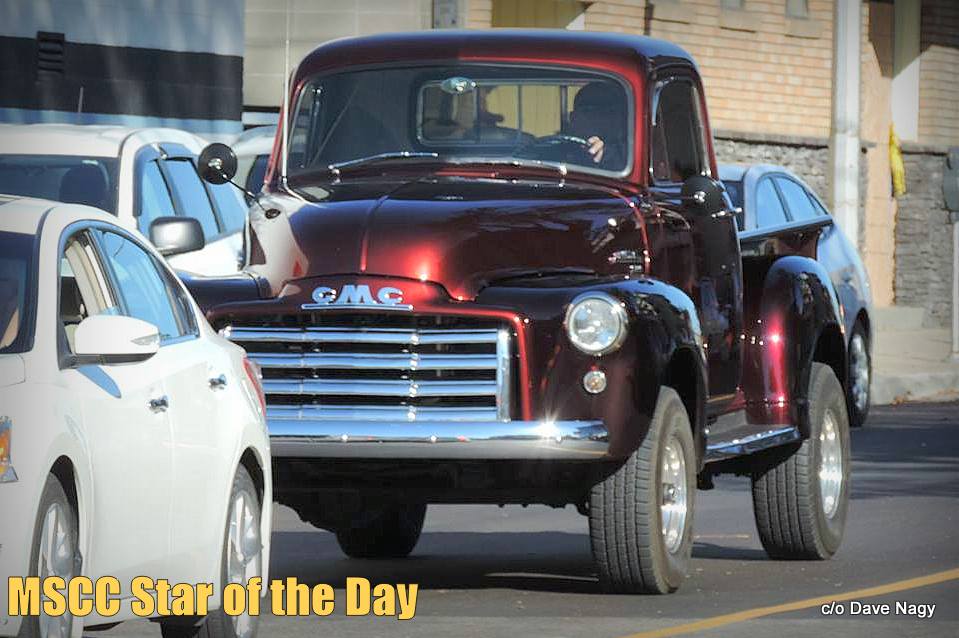 MSCC OCTOBER 13 STAR OF THE DAY: VINTAGE GMC TRUCK IN TRAFFIC
The average car or truck looks pretty average in traffic.
The cookie-cutter styling is the biggest culprit because it looks like every design guy on the planet is working from the same chalkboard.
That kind of thinking makes everything look the same.
The exception is found in rides like this MSCC Star of the Day GMC truck in traffic a few days ago.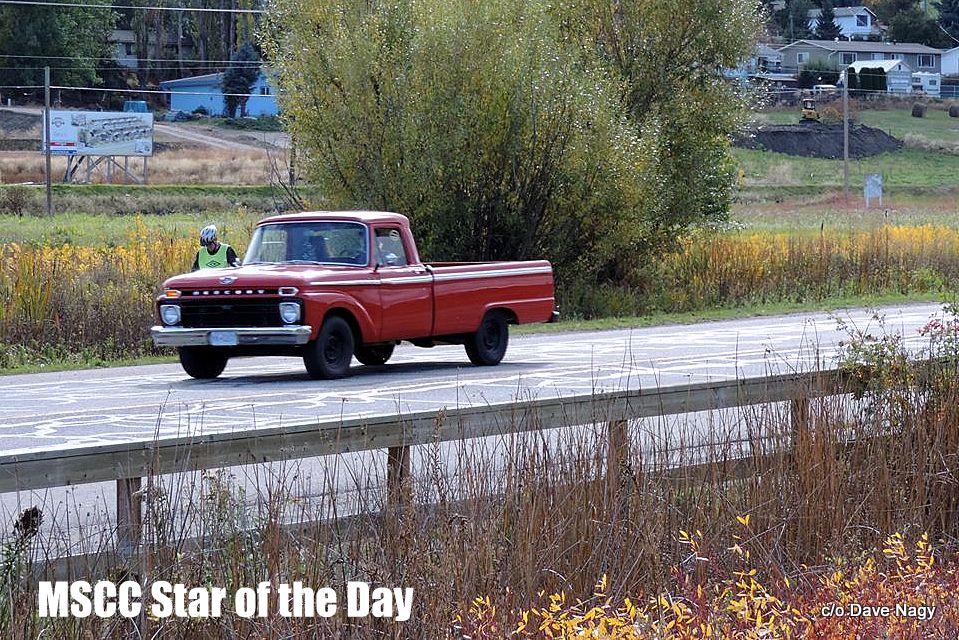 MSCC OCTOBER 12 STAR OF THE DAY: MERC PICKUP—IT'S FROM THE COOL CANADIAN THINGS FILE
Canadians are known for six things on a global scale.
We're known for a tendency to apologize too much, winter, good beer, the reflexive response "eh" and some pretty cool vehicles.
Those traits are good things.
This MSCC Star of the Day Mercury pickup is from the Cool Canadian things file.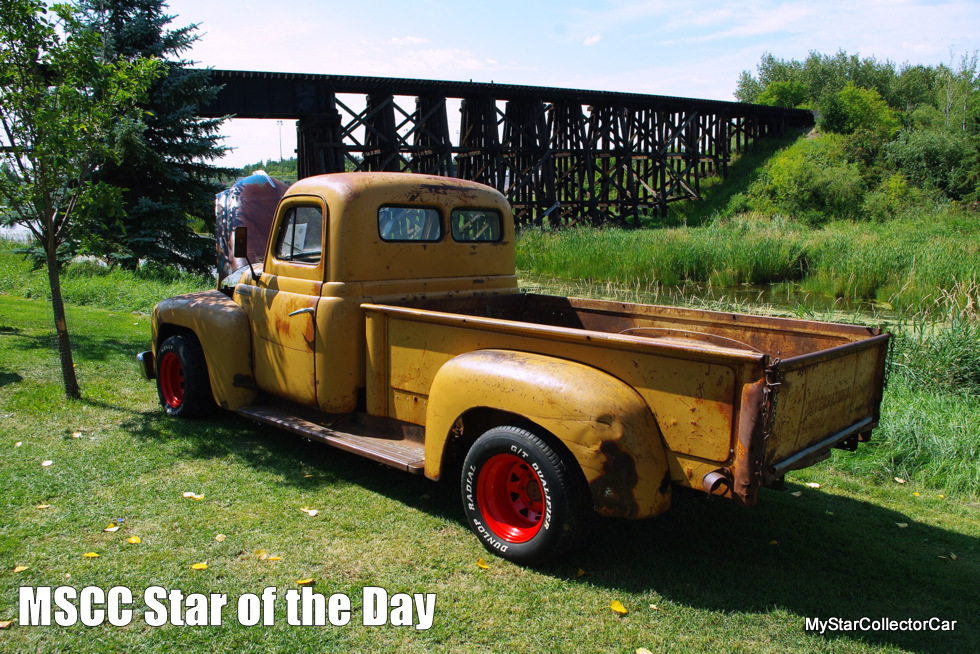 MSCC OCTOBER 11, 2016: IHC – WHEN BEAUTY IS DEFINITELY MORE THAN SKIN DEEP
There's a new trend in the hobby and it defies the traditional restoration process.
Basically a guy will yank a field car or truck out of the back 40 acres on a farm, do the mechanical side in a big way and skip the paint side.
They'll even add rust (or rust-like paint) if the old ride looks too good in broad daylight.
Eventually you'll get something like this "beauty is definitely more than skin deep" MSCC Star of the Day IHC pickup.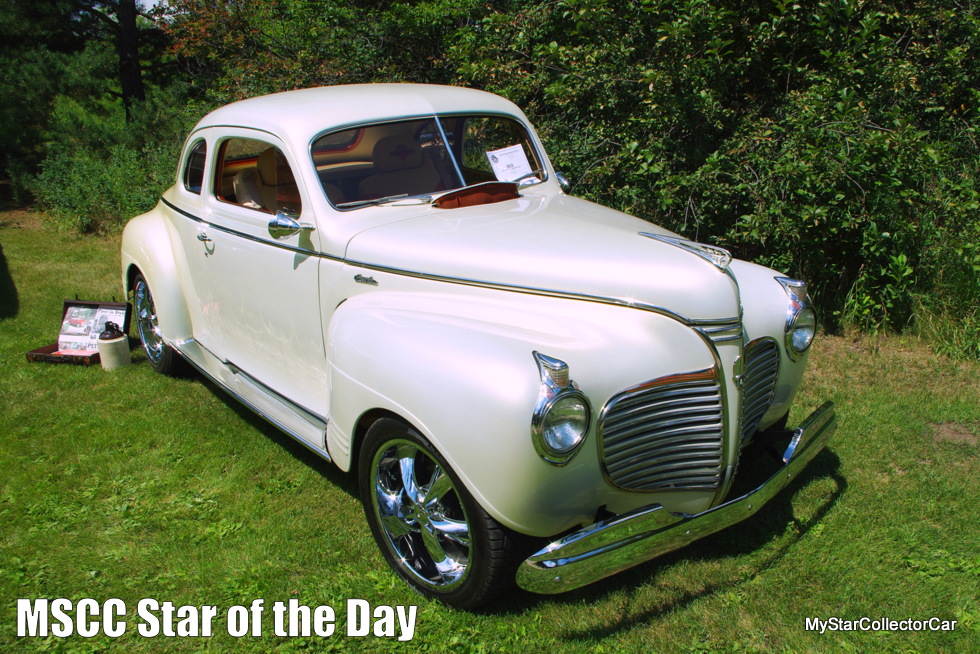 MSCC OCTOBER 10 STAR OF THE DAY: '41 PLYMOUTH—NOT YOUR MAINSTREAM STREET ROD
Look at any row of late 1930s-early 40s street rods at a show and you'll see a definite trend.
Many of them will be Fords—followed by Chevys—followed by Willys—followed by everything else.
There are a number of reasons for this but uppermost among them is the flathead Ford V-8 because you could build a Ford with its factory engine—the Chevy is there by sheer numbers and the Willys is just plain cool.
This MSCC Star of the Day '41 Plymouth is one of those "everything else" category rides because it's not your mainstream street rod.
CLICK HERE to Like us on Facebook
CLICK HERE to Follow us on Twitter
CLICK HERE to Follow us on Pinterest
Please re-post if you like this article.