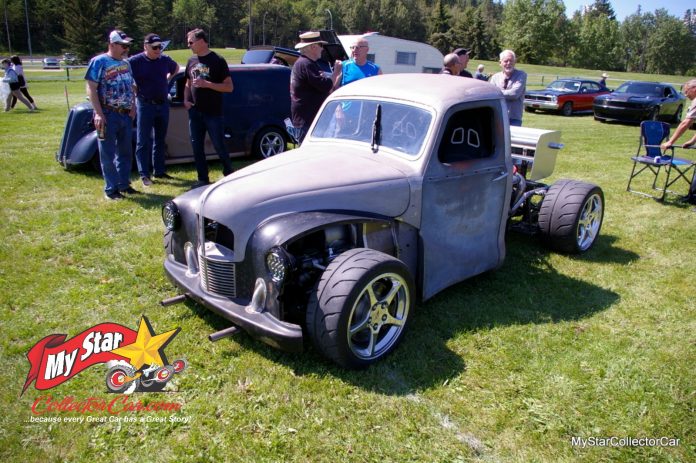 Few car guys still have a vehicle they owned at 15 years of age, mainly because life gets in the way over the course of time and presents a completely different set of challenges.
Gordon kept his Austin in storage while he wended his way through life and honed his skills as a dedicated car guy. About 4 years ago, Gordon decided to bring his '48 Austin out of storage in a big way and decided to build his mild-mannered British pickup truck into a fire-breathing monster.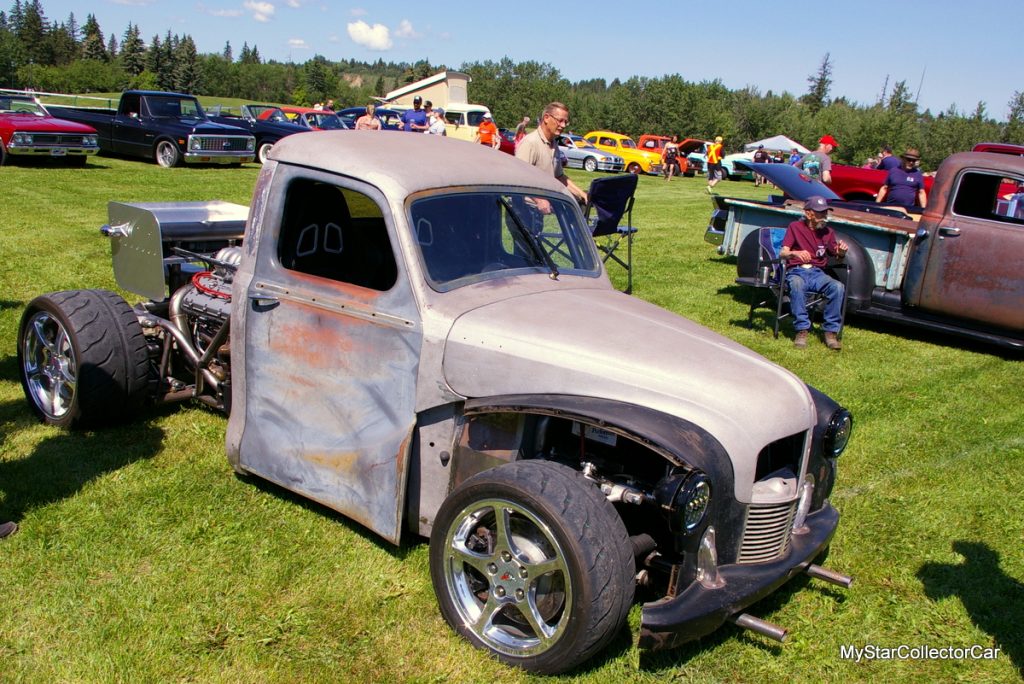 Post-war Austin pickups were purpose-driven vehicles that were comfortable on crowded urban roads where their small size was an asset for their owners. Additionally, the small British trucks' modest little four-cylinder engines provided enough power for city streets, but not highways during the latter stages of the 1940s.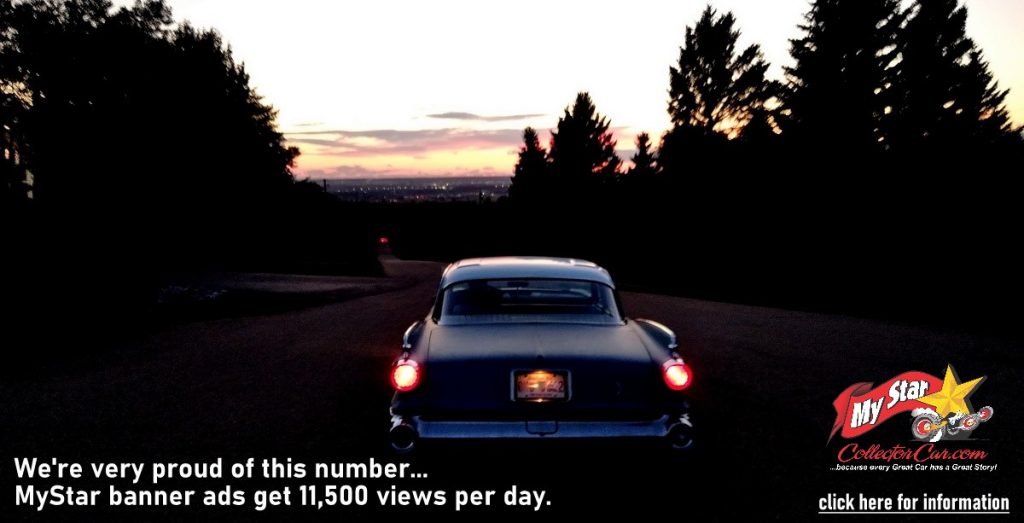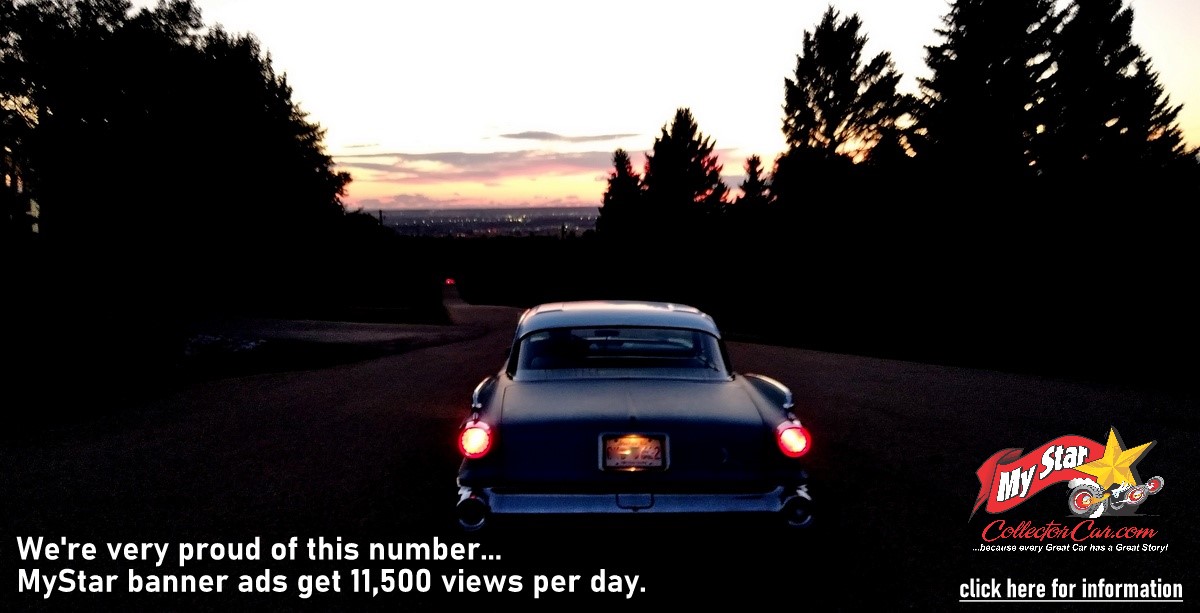 Therefore, it was an easy decision for Gordon to buy into Tim the Toolman Taylor's "more-power" philosophy and apply the principle to his Austin truck project.
The truck's weakling four-cylinder engine was replaced by a factory 1996 Corvette small block engine that delivered more than enough ponies to the light pickup that only weighed in at 2050 lbs. when it left the Austin dealership in 1948.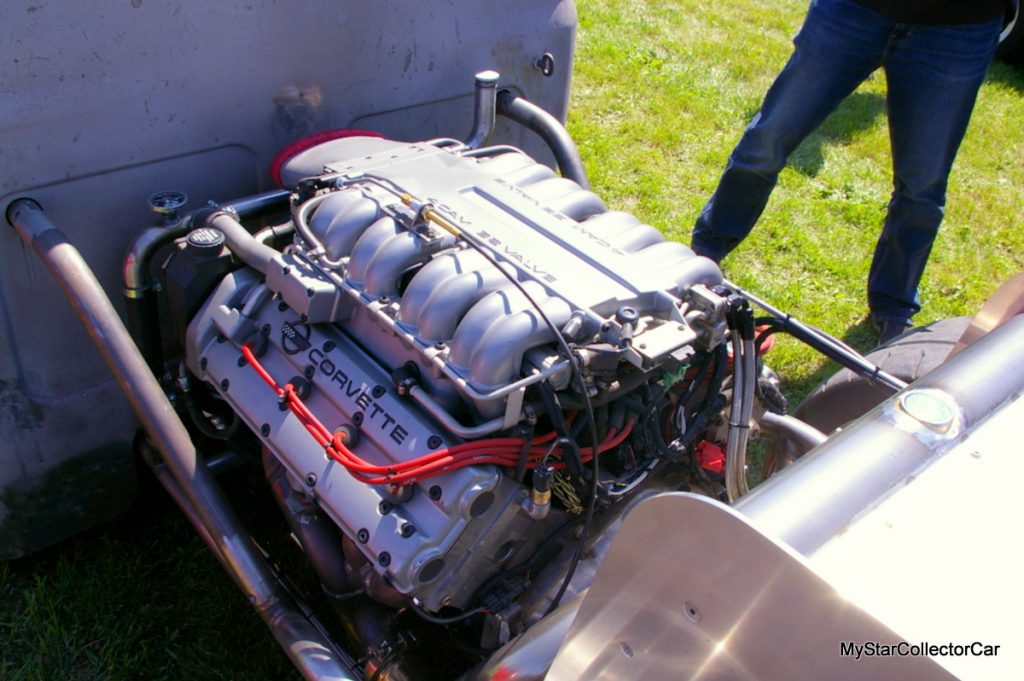 Gordon understood the complications that arise when a car guy attempts to shoehorn a 350 cubic inch small block Chevy into a small engine compartment such as the Austin's, so he moved the engine to the back end of the Austin truck.
It was a smart move that put more weight at the rear of the truck and subsequently gave the Austin truck more traction on the road. Gordon comes from a talented car guy family and was able to enlist his brother's services during the four-year build process.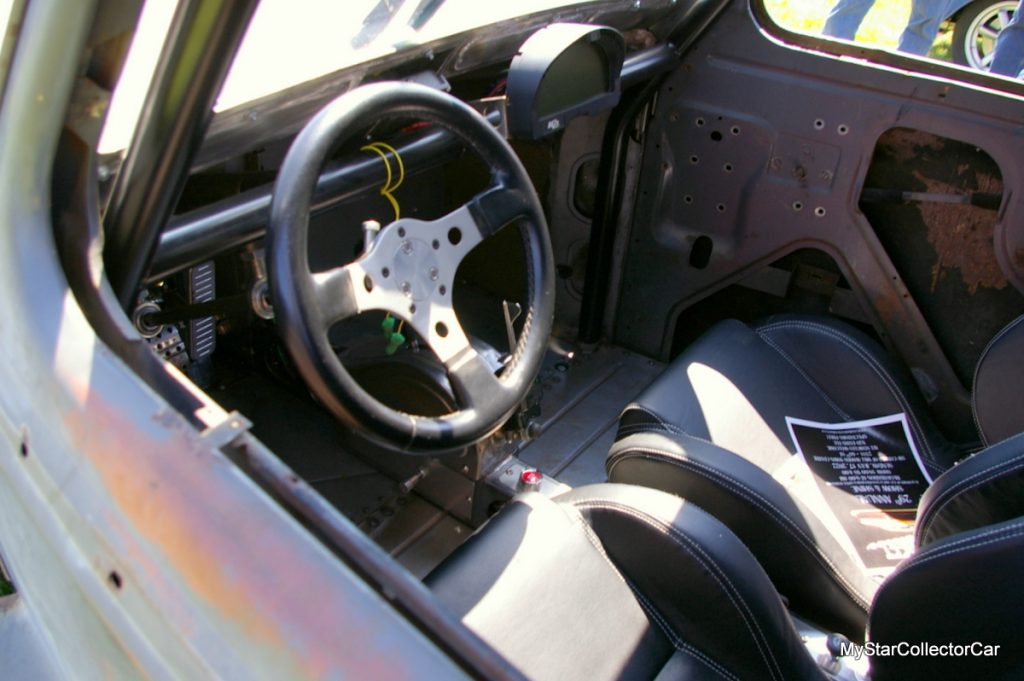 MyStarCollectorCar readers will notice the Austin truck no longer has a bed, plus it has a custom frame built to handle the massive upgrade in horsepower added to it. Gordon wanted to ensure the marriage between a small English truck and a modern-era Chevy engine was a successful one, so he built a custom frame for his '48 Austin pickup.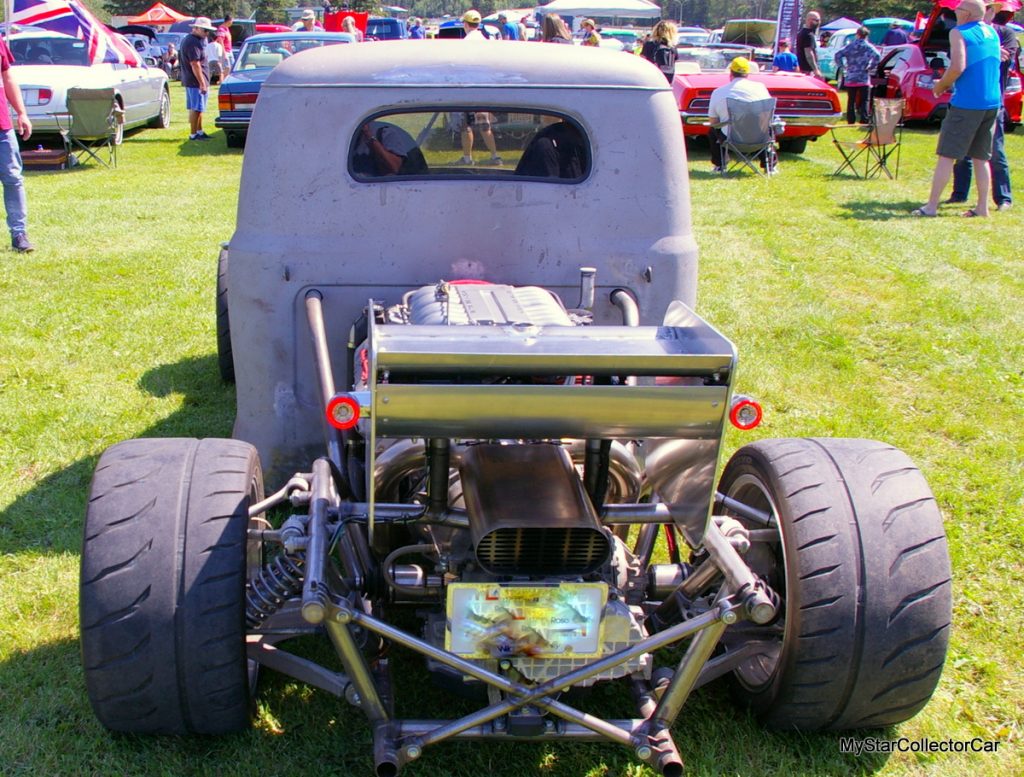 The Corvette engine's close proximity to the rear of the truck required a creative approach to the power transfer question, so Gordon used a Mopar transaxle and a custom adaptor plate (Chevy powertrain and Mopar transaxle) in his build project. He also re-rigged the Corvette cooling system so it could handle the needs of a new location for the engine and told MyStarCollectorCar that "cooling is a non-issue" for his truck.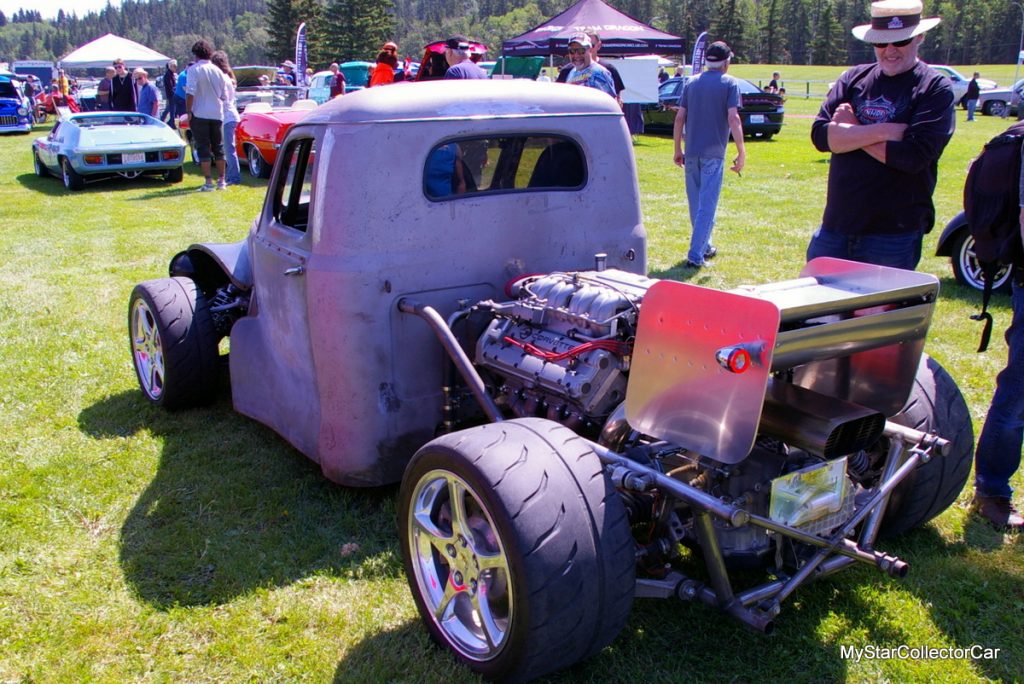 Gordon's wild resto mod truck looks like it was made for the ¼ mile track, but he built his Austin truck as a street-legal machine because he intends to drive the pickup on public roads. For this basic reason, "It's got insurance and registration", in Gordon's words.
Gordon was on the frontside of summer when MyStarCollectorCar interviewed him, so his new project truck was also still new to him.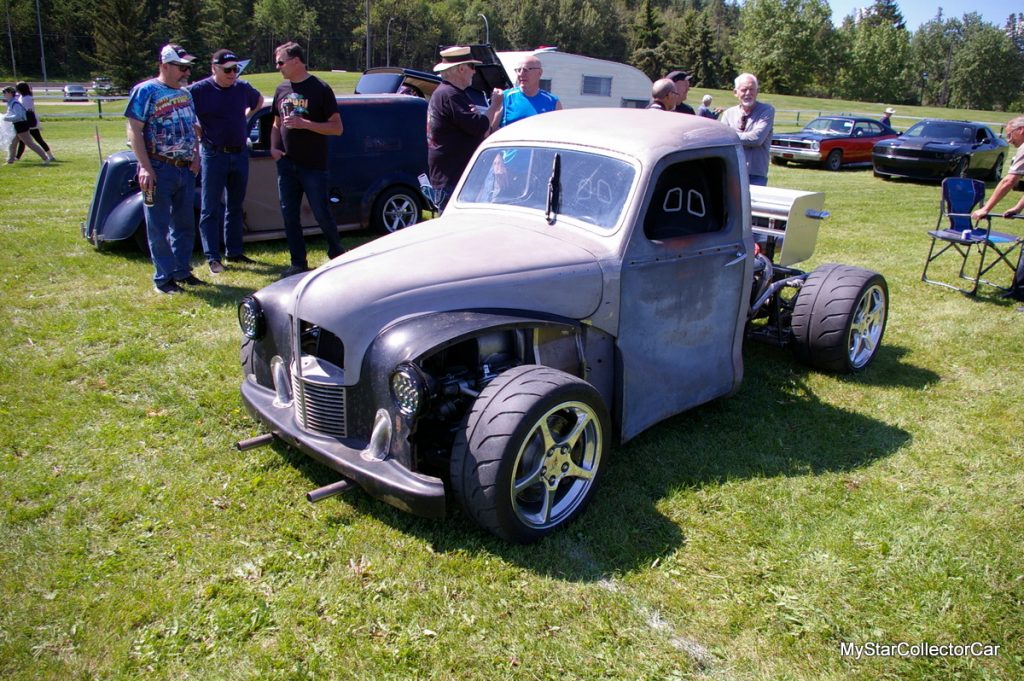 BY: Jim Sutherland
Jim Sutherland is a veteran automotive writer whose work has been published by many major print and online publications. The list includes Calgary Herald, The Truth About Cars, Red Deer Advocate, RPM Magazine, Edmonton Journal, Montreal Gazette, Windsor Star, Vancouver Province, and Post Media Wheels Section.