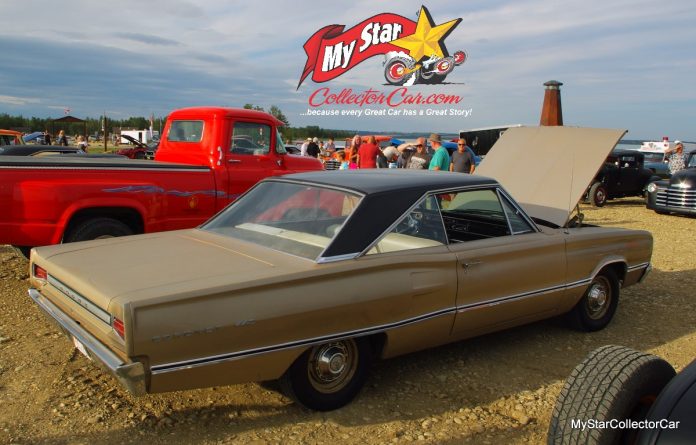 The survivor vehicle has become a rock star in the car hobby over the past few years.
A 1967 Dodge Coronet 440 was at the lower end of Mopar's luxury scale when it hit the showrooms 54 years ago. The 440 models were typically found in sedan form (2-door or 4-door), so a hardtop version was an interesting twist for the vehicle we encountered last summer.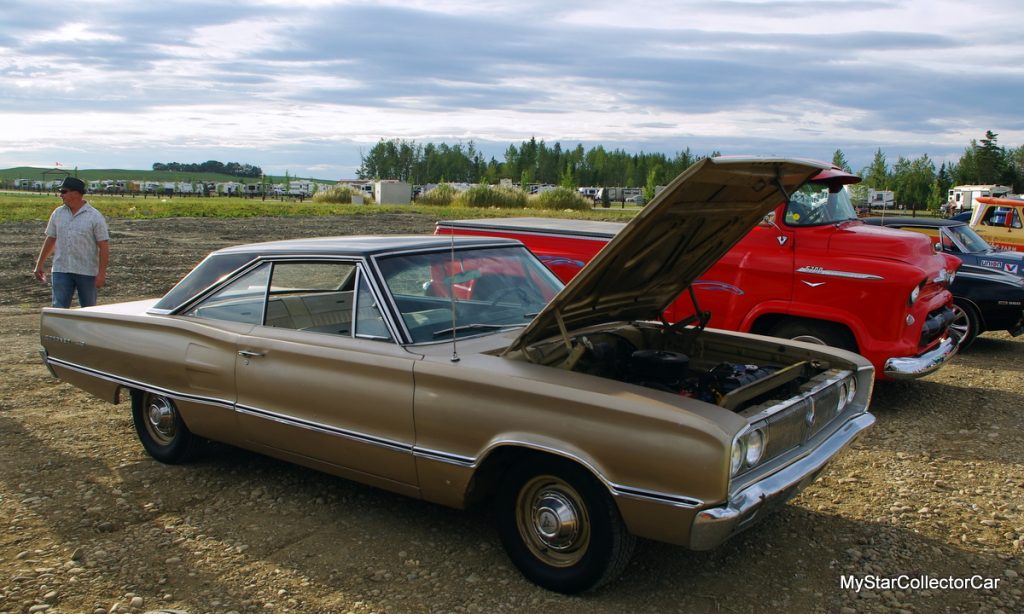 Its owner was also an unlikely candidate for the car, given the owner was likely born several years after his '67 Coronet, but was a big fan of his Mopar hardtop. The young owner's name was Ken Greer, and he was able to fill in the blanks about his Coronet 440.
Ken discovered the Coronet on a buy/sell site and was immediately interested in the car. The car was in Saskatchewan Canada, a neighboring province east of Ken's home in Alberta Canada and was offered for sale by the Coronet's second owner.

The car only had about 70,000 original miles on its odometer when Ken purchased it, most of them racked up with its original owner, a man who clearly looked after the car. The first owner kept the Coronet's original sale documents and extensive maintenance history that verified its history as a pampered car.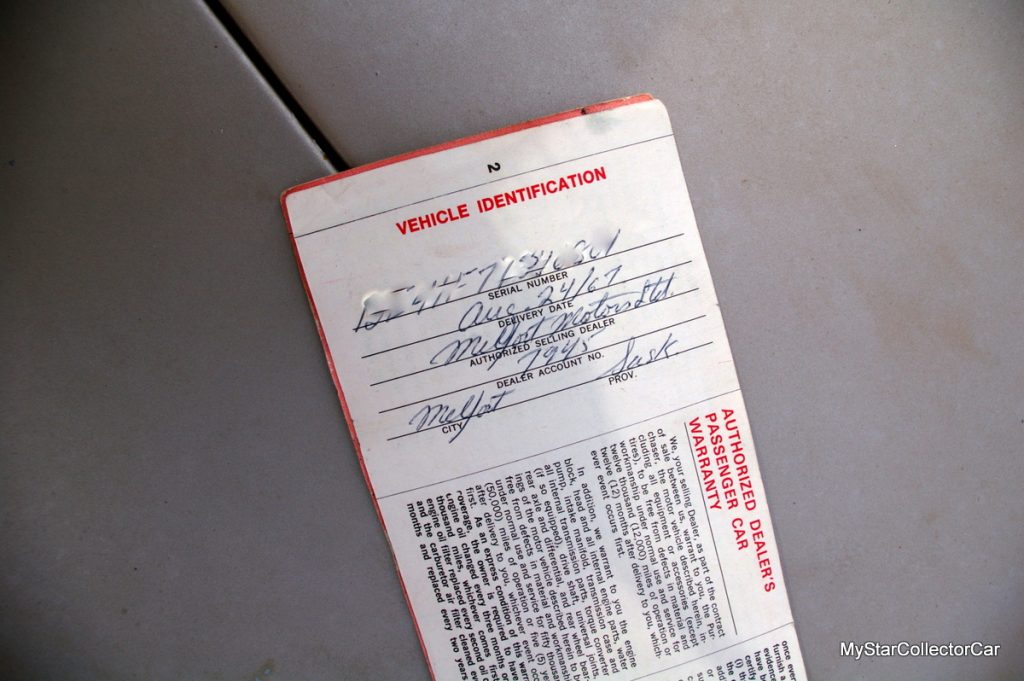 Fortunately, the second owner saw the merit in the car's documentation and provided them to Ken when he purchased the car.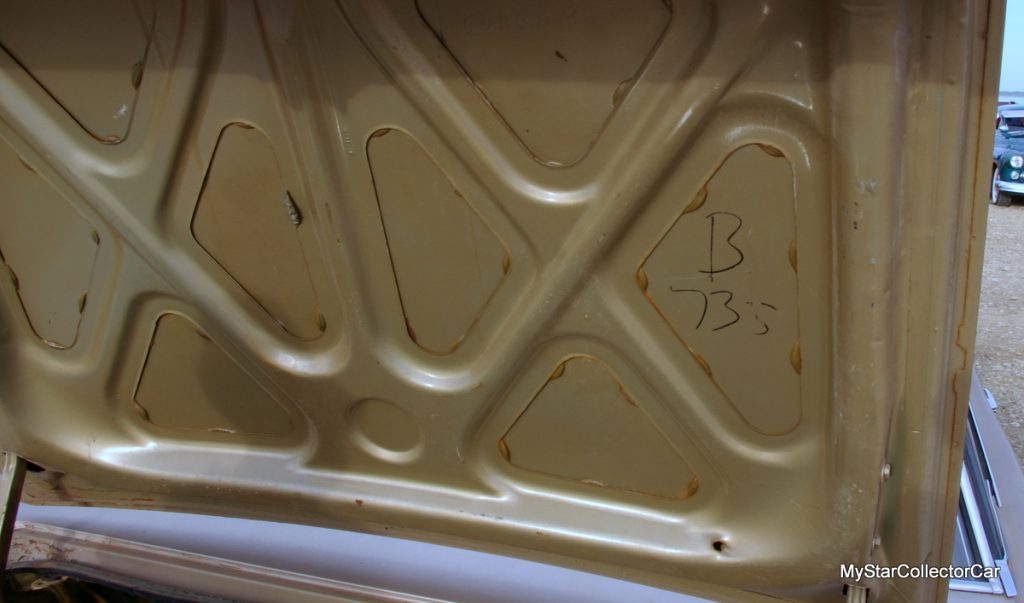 Ken bought a true survivor car in our opinion here at MyStarCollector car because his '67 Coronet still has its critical factory features, including its paint, interior and powertrain, all of which must be present if a car is considered a survivor.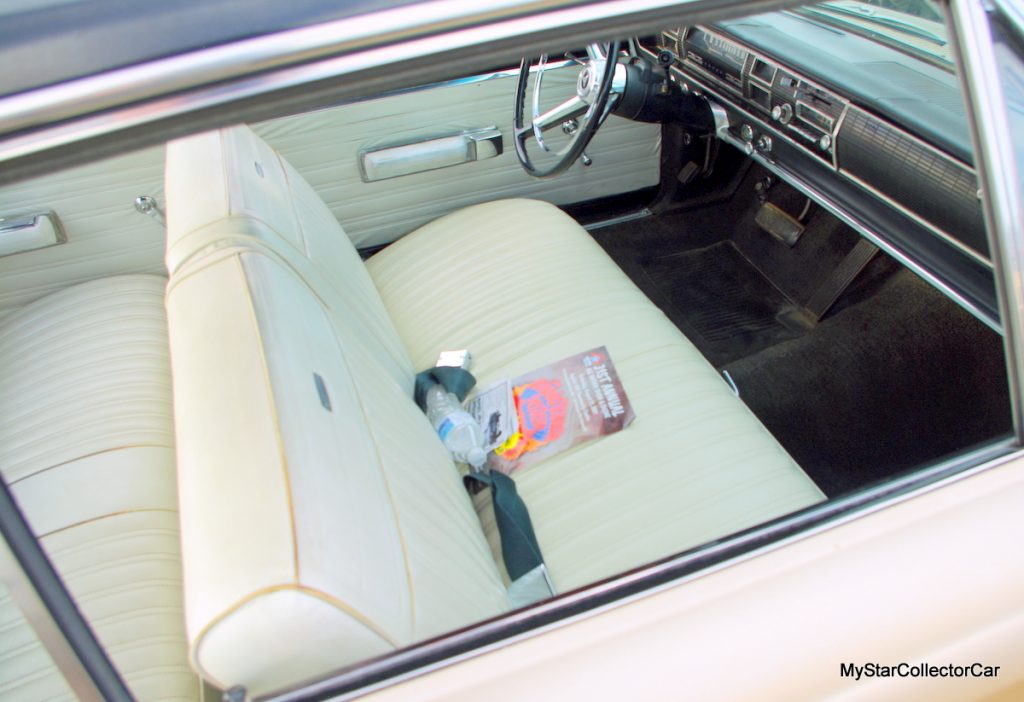 The engine is Chrysler's famous 225 cubic-inch Slant Six, coupled up to a three-speed Torqueflite automatic transmission. The factory powertrain combination delivers lively performance, according to Ken, and is comfortable at highway speeds on the road.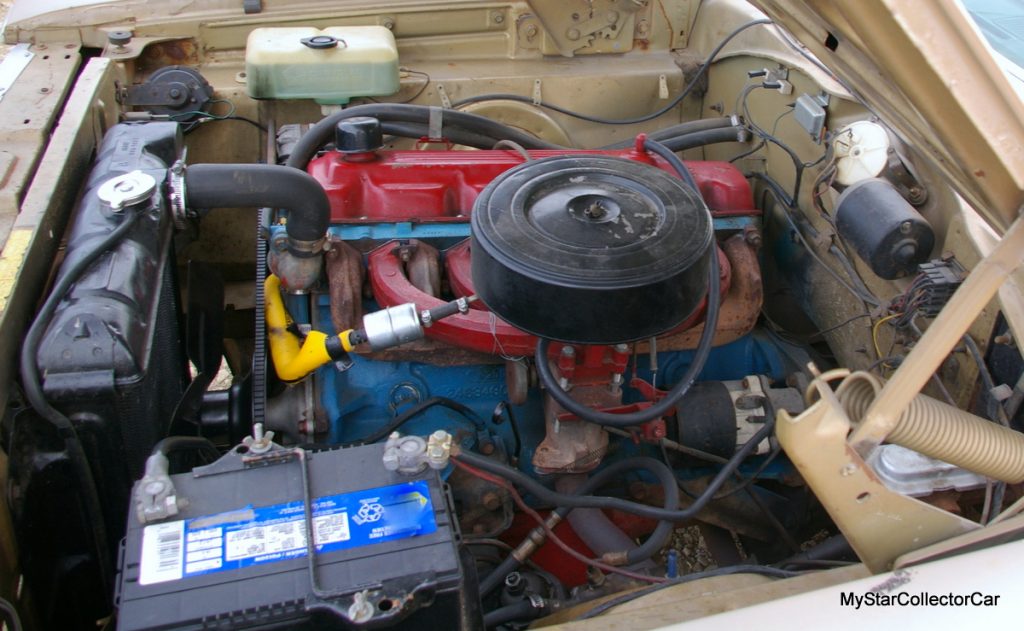 In fact, Ken told MyStarCollectorCar his Coronet can run at 70-80 mph with ease on the highway. In his words' "I drive this car hard", then added he drives it as much as he can and considers it a daily driver when he is not working, a circumstance that requires his company truck.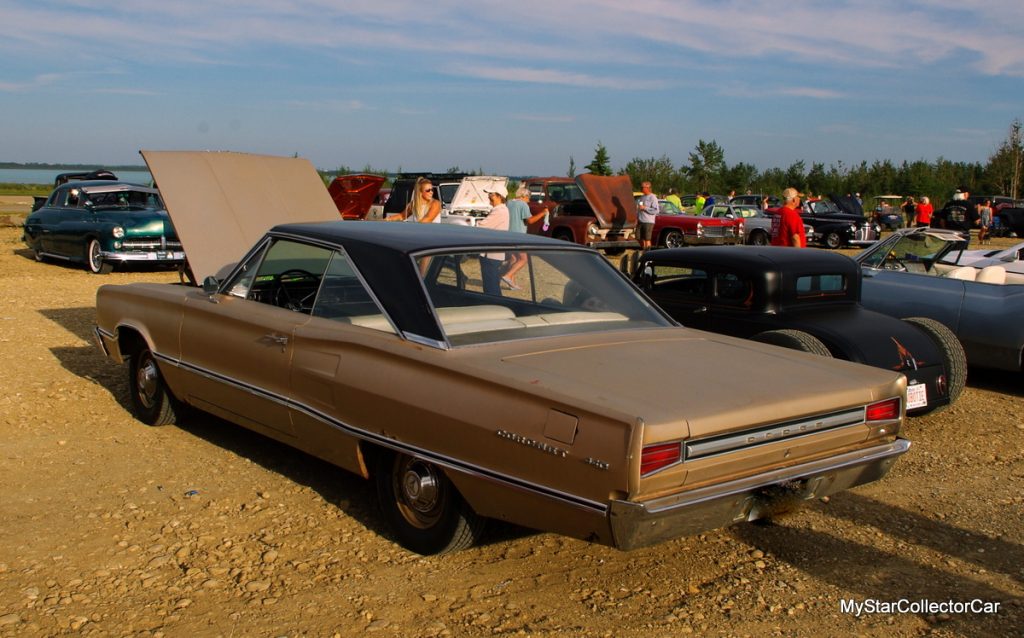 Ken typically owns beefier vehicles in terms of horsepower-but is happy with the performance of his Coronet. In fact, he has a 440 Mopar big block as the base engine for a future project, but definitely not as a replacement for the Slant Six in his '67 Coronet.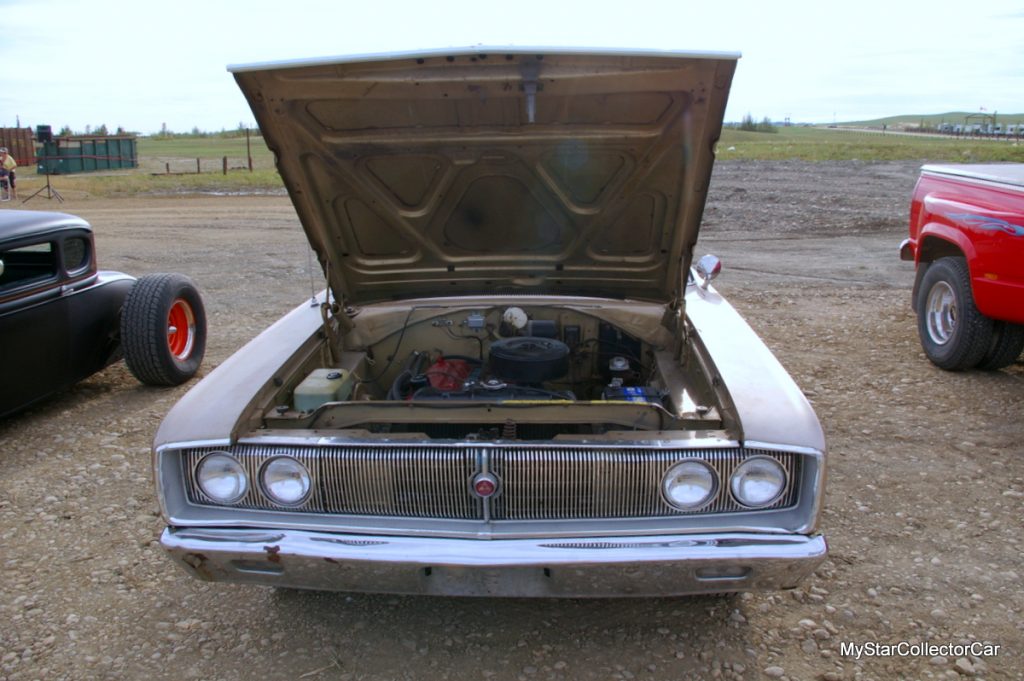 He respects the originality of his intermediate-sized Dodge from a bygone era and does not want to be the guy who erases its long history with an engine swap.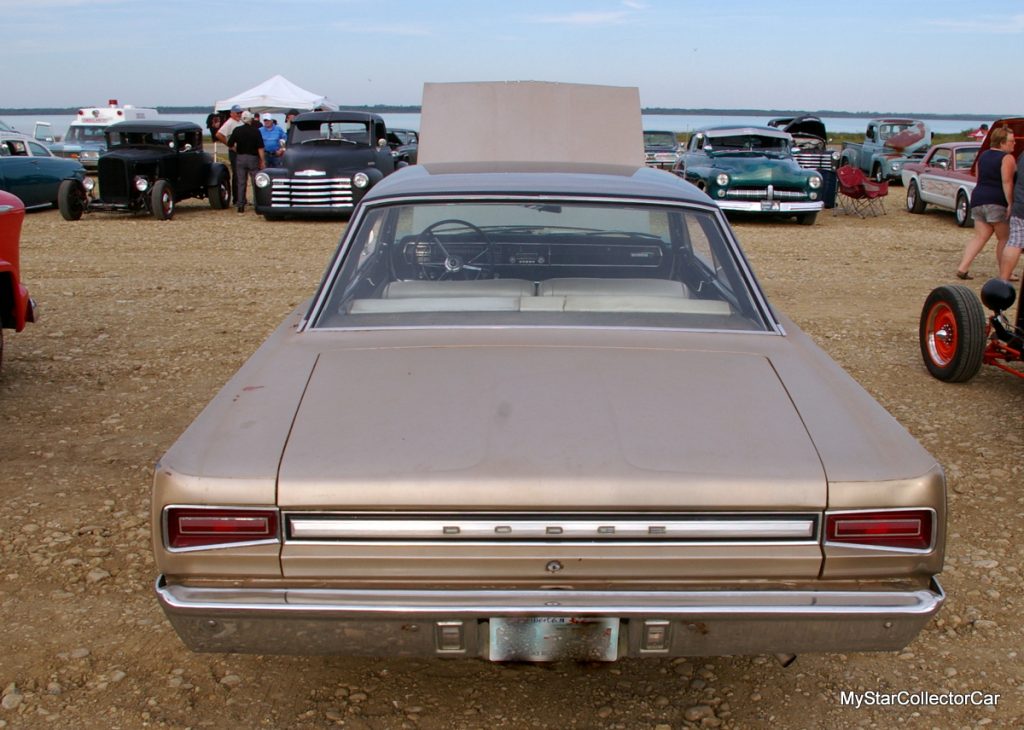 BY: Jim Sutherland
Jim Sutherland is a veteran automotive writer whose work has been published by many major print and online publications. The list includes Calgary Herald, The Truth About Cars, Red Deer Advocate, RPM Magazine, Edmonton Journal, Montreal Gazette, Windsor Star, Vancouver Province, and Post Media Wheels Section.