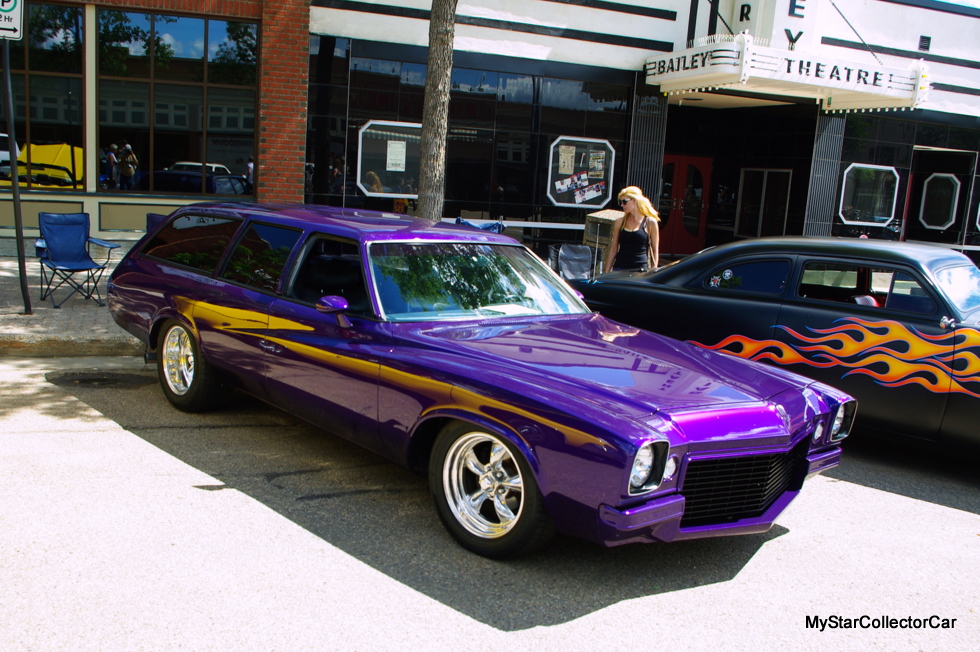 Station wagons were never meant to be cool—you might even call them the opposite of cool.
'Dads may have looked at convertibles and hardtops back in the peak Baby Boom years but they called it a boom for a reason.'
Dad needed a wagon for all those kids.Flash forward a few decades and the humble station wagon—the unloved kiddie hauler—is suddenly cool.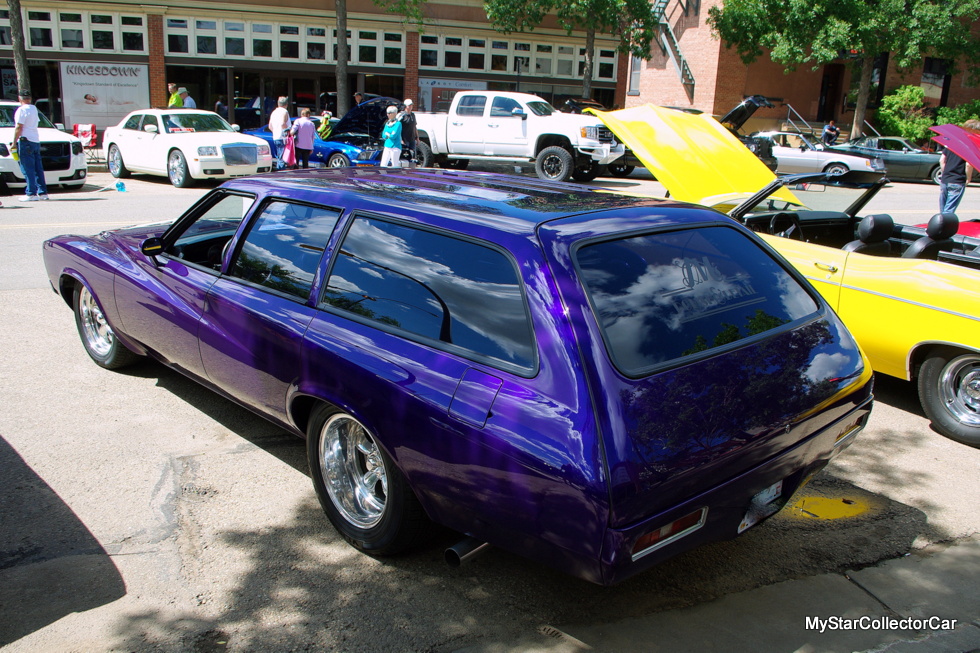 Lawrie McLeod had an option to purchase on a long-term family ride when his mother's '74 Buick Century station wagon came up for sale so he forked over the princely sum of a dollar for the classic 70s wagon.
Lawrie explained how the Buick had been in his family since new and his mother bought it from his brother-in-law. His mother "had it for years but she was pushing 80, she couldn't drive it anymore and it broke down so she sold it to me for a buck".
He had a vision for the wagon that extended far beyond its former role as a humble people mover. The Buick had a 455 Olds in it with a stout build but Lawrie wanted to put "a bunch of mods into it to get better mileage". Some of the practical aura of a station wagon clearly rubbed off on Lawrie because he wanted the car to be a more civilized driver.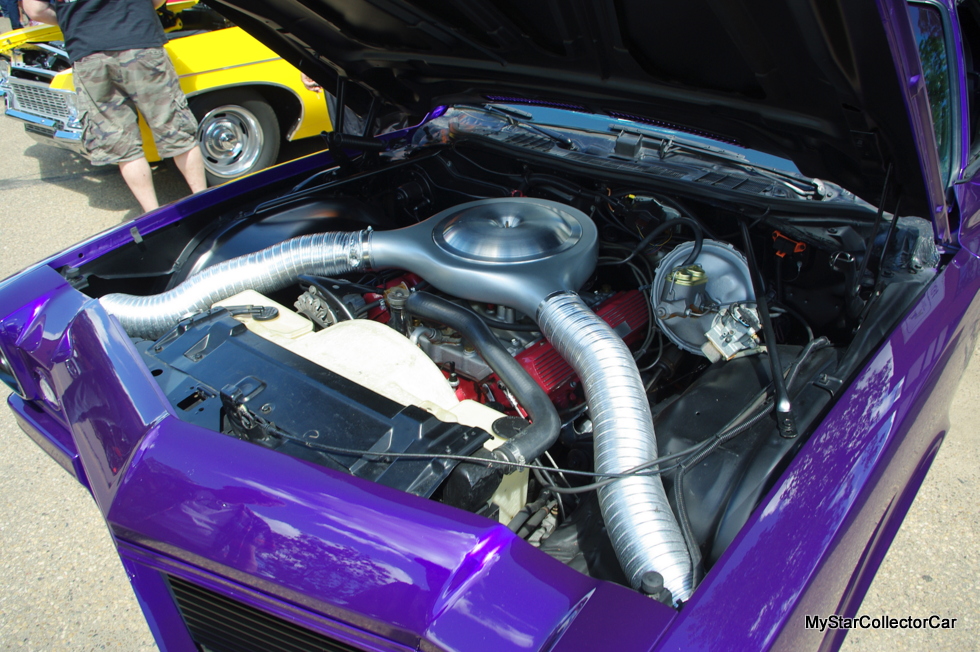 He outfitted the Buick with a "done up" 350 automatic and it has a 10-bolt rear end with 12-bolt gears so Lawrie admitted, "It might run a 12".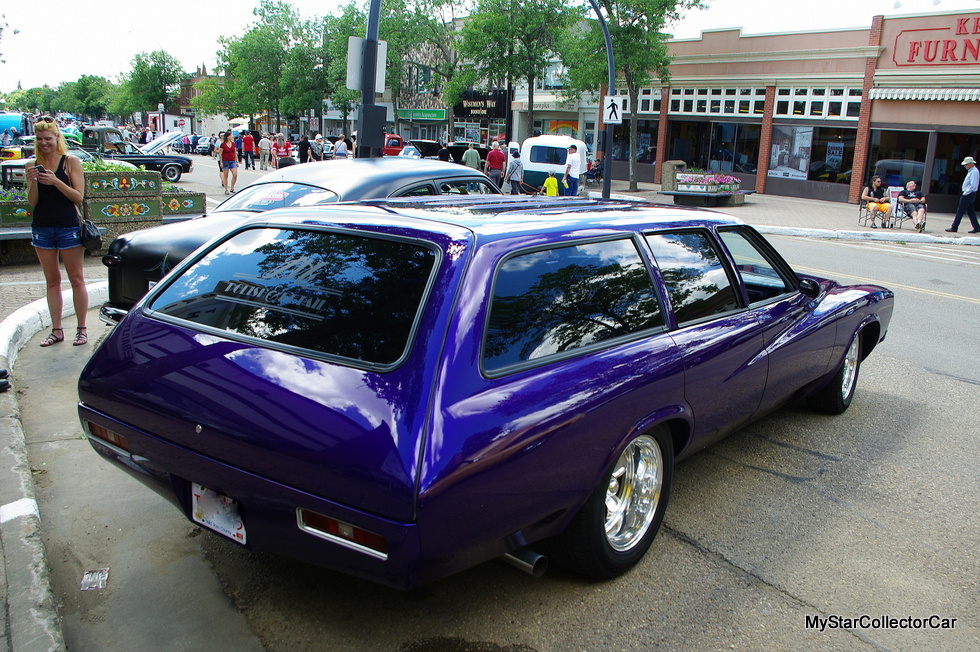 Lawrie took on the outside of the Buick because he wanted a car that reflected his personal taste so he started on a custom look for the old wagon. He called this '73-78 Buick "the forgotten years" for these cars so he decided to build this classic wagon into something special. Lawrie explained how "the new steering wheel started it all" so he "got rid of everything that took away the body lines, plus it's a one-off color over the metal work and that's a hand built grille".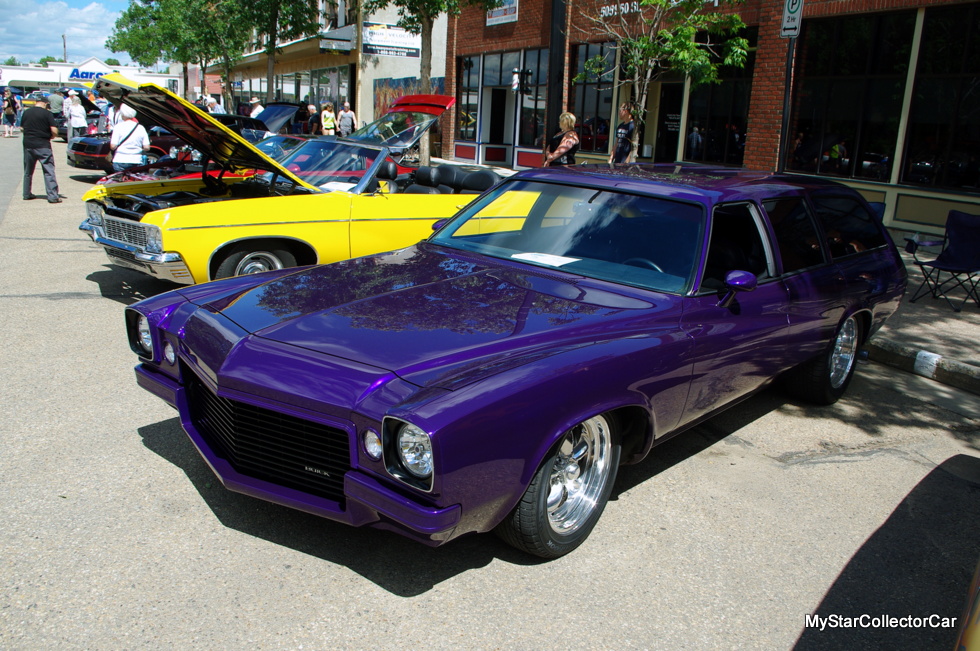 This Buick Century borrows from another GM division because it's got a Cadillac interior and the headlights are from a Harley Davidson—he said the lights are "okay but they could be better". He built custom bumpers from fiberglass molds because they're lighter and cooler plus they fit his new, improved version of a '74 Buick Century wagon.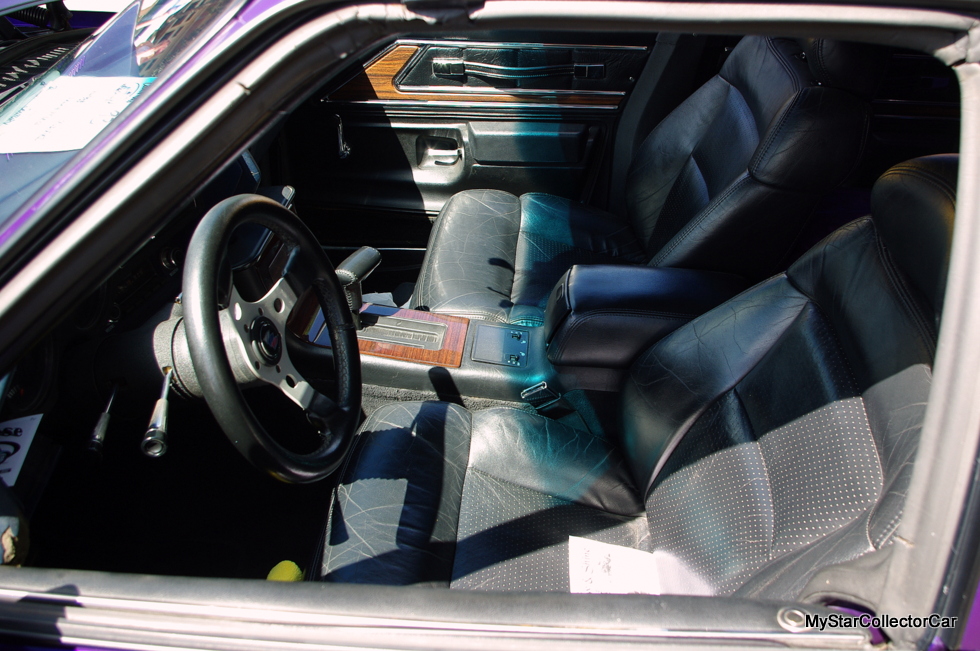 This car had a steady stream of admirers at the car show because very few of these bumper car era wagons survived the ravages of utilitarian use in the suburban environment. They hauled kids, dogs, lumber, suitcases and anything else you could fit into the cavernous interior.
Very few people saw any potential in these sedate cars but a family legacy '74 Buick Century station wagon with a big block under the hood turns this one into a combination of nostalgia and adrenaline in the same vehicle.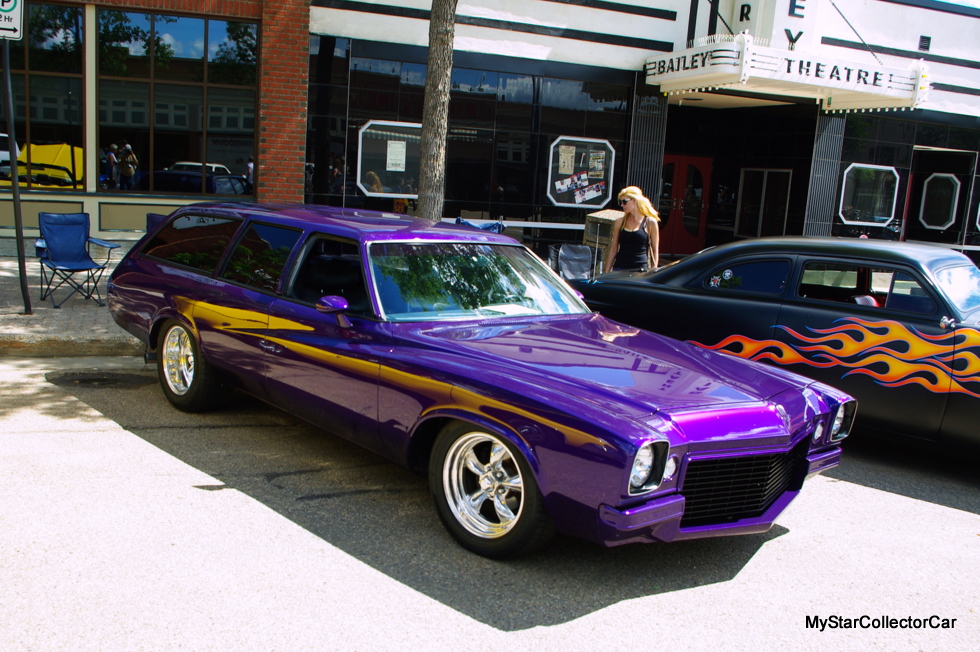 This Buick answers the question about what to do with mom's old station wagon—it into a monster.
Jerry Sutherland
CLICK HERE to Like us on Facebook
CLICK HERE to Follow us on Twitter
CLICK HERE to Follow us on Pinterest
Please re-post this if you like this article.