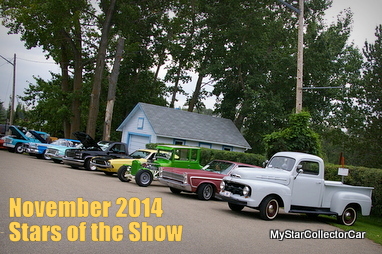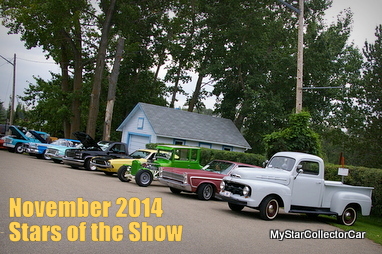 NOVEMBER 2014 STARS OF THE SHOW–THE NON-DENOMINATIONAL SIDE OF CAR SHOWS
Cars shows can be brand specific, age specific, country of origin specific or even function specific.
Those shows with defined terms mean they'll be all Corvette, all Mopar, all British, pre-war or all hearse.
Despite those guidelines at some shows, most car shows are fiercely non-denominational so you'll see Chevy wagons in the lineup.
Take a look at what you'll see at most car shows in this month's MSCC Stars of the Show.
Like us on Facebook
Follow us on Twitter
Follow us on Pinterest
*If you like this article share it…thanks
For past MSCC Stars of the Show please follow this link.