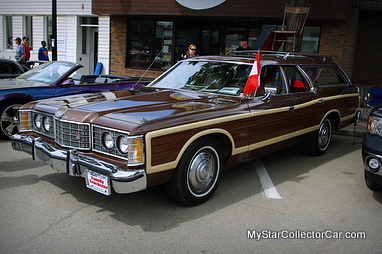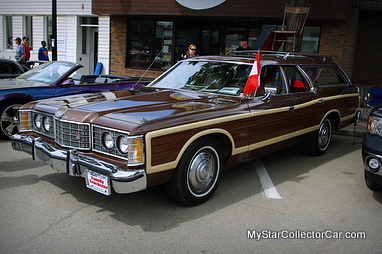 I spotted a 1973 Ford station wagon on the main street of a small town car show in June 2013 and knew I had to get the story behind the car.
The wagon was in excellent condition and was clearly an original well-kept automobile.
The owner was a young family man named Todd Hunt and he was a very proud owner of this first edition bumper car.
Historically, a bumper car was a car built in the 70s that was required by law to withstand a 5-mph crash without damage.
The first bumper cars were produced for the 1973 model year and were received with mixed emotions by consumers when they appeared on cars.
Some had large rubber protrusions extending from the bumper while others had sturdy bumpers that did not quite blend into flow and style of the car in the early years.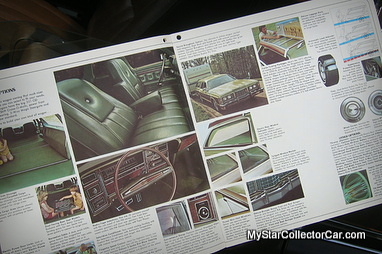 Todd's Ford wagon was a first year bumper car, but a full-sized wagon from that era was more about function than style, so the bumpers were not a huge concern.
However, the 1973-74 Arab oil embargo, along with a big move away from massive horsepower and tighter exhaust restrictions, were negative factors for the full-sized wagons.
Todd's wagon has a 460 cubic inch engine and was subjected to all of the mandated emission and catalytic exhaust regulations placed on American vehicles in 1973.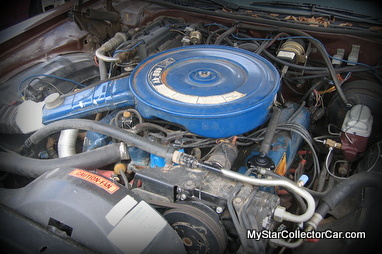 The sudden onset of higher gas prices and shortages did not sit well with motorists during this era, so full-sized Ford wagons were not a hot item at the time.
Todd's Ford had only one owner before he purchased it and they took very good care of the wagon during their entire period of ownership.
In fact, the car has a complete maintenance history from their first day of ownership and all of the documentation came with the car.
A rust-free 1973 station wagon that spent its life in a western Canadian prairie climate is a little unusual to say the least.
The incredible and detailed maintenance history is one thing, but the real reason for the car's amazing condition was simple: it was never driven in winter.
This was mentioned earlier-Todd has a young family and they truly enjoy family trips in the wagon. They have owned it for two years and Todd revealed he was very happy with the purchase price.
The beauty of a unique vintage vehicle like a 40-year-old Ford station wagon is its practical side for a family man like Todd.
He can haul his kids around in comfort, style and class in the Ford. The car was originally designed as a family hauler and still fulfills its role in 2013 en-route to car shows.
The car can hold its own on the highway because it was engineered for freeway speeds back in '73-at least until they brought in the double nickel speed limit for many years.
Todd's car purchase was actually inspired by the movie 'Vacation' which featured a cross-country road trip in a large station wagon.
He loved the movie and he loves his version of the movie car which was based on a newer full-sized Ford wagon called the Family Truckster.
Todd's car even has a "Wally World or Bust" sticker on it as an added tribute to his favorite family vacation movie.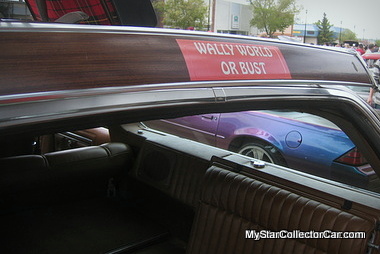 Those who have not seen the movie will need to know Wally World was a Disneyland-like destination for the family in 'Vacation'.
The family who sold Todd their car was happy to see it go to a car guy who wanted to make his own family memories with the station wagon and enjoy it as much as them.
Mission accomplished on all fronts.
Jim Sutherland