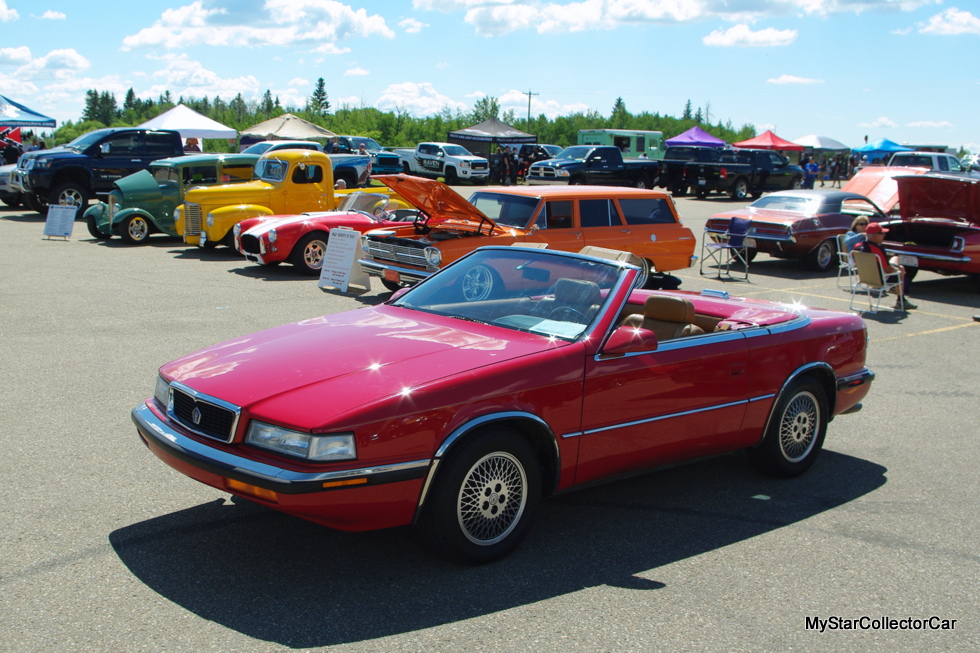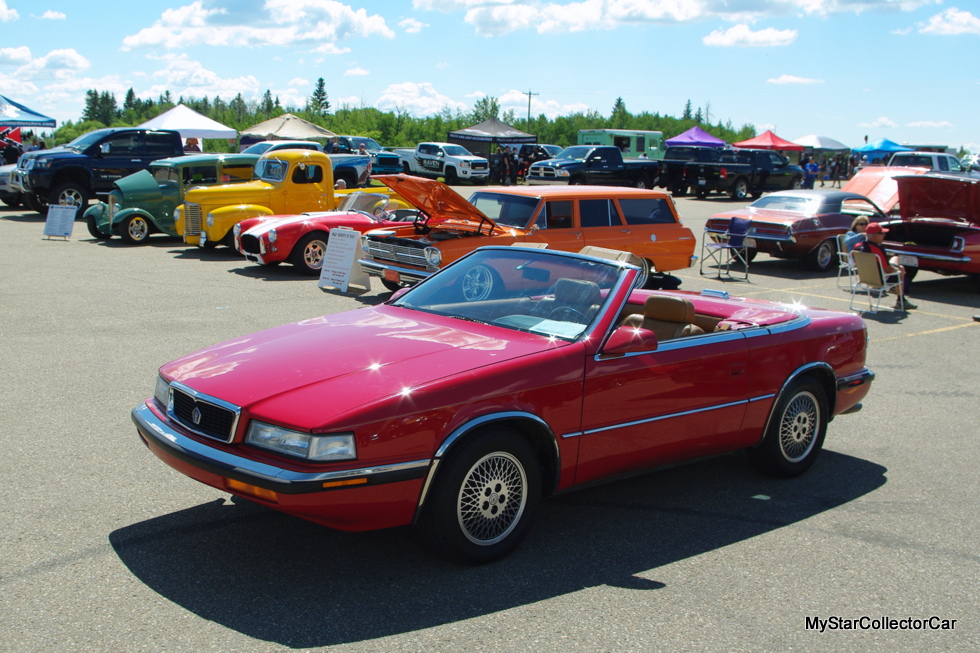 Euro car guys will always talk about style when the topic of European versus North American iron comes up over a few beers.
Sometimes the tables will go over in a heated debate but most of the time guys will agree to disagree.
Chrysler thought of the perfect solution back in the 80s—blend a recognizable Detroit power train with a recognizable Italian builder. In this case the builder was Maserati.
They called it the Chrysler TC and it was based on the LeBaron Q-body (K-car platform)—the same one that saved the company and turned Lee Iacocca into a business legend.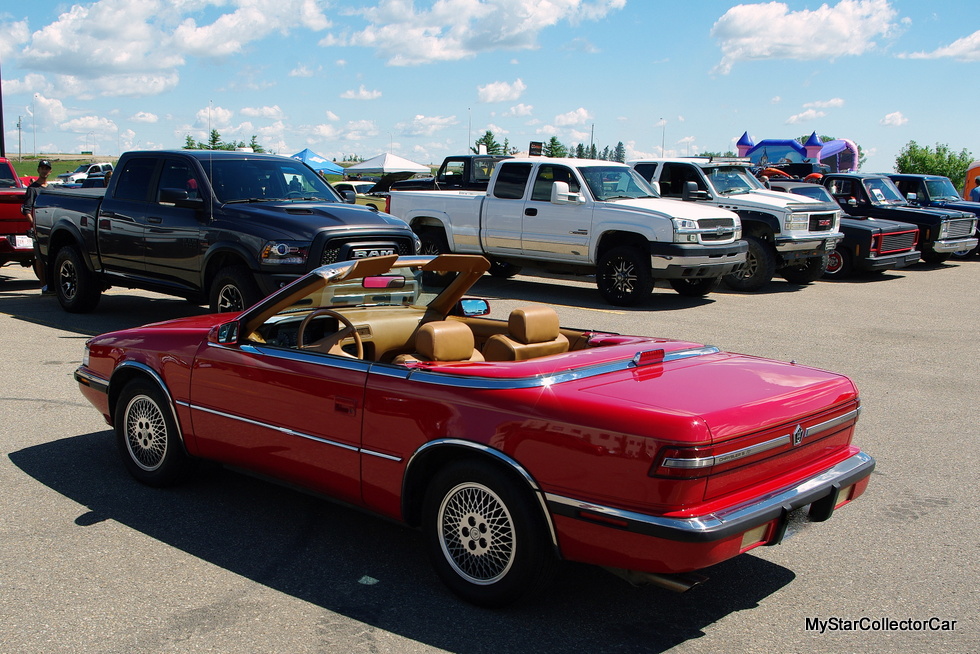 John Vanginkel is the proud owner of this 15,000 original mile 1989 Chrysler TC. There's quite a back story to this car and John is a detail guy so he gave a summary of the history.

The first owner was an "old guy in construction" who clearly didn't put many miles on the TC. He left it in his garage for most of its life and preserved the car by almost ignoring it. John's buddy bought the car for his daughter in 2014 and her response was quick and blunt: "I'm not going to drive that".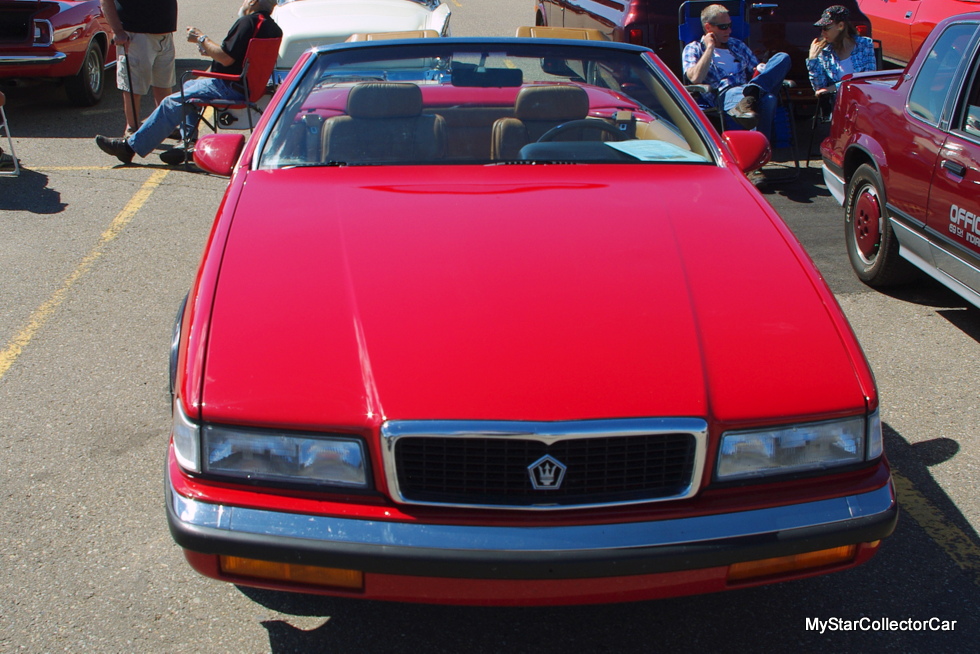 John's buddy didn't put many more miles on it over the last few years and when the car came up for sale, John was there to grab the keys. He bought it for "a very reasonable price" and then he began a thorough detailing process.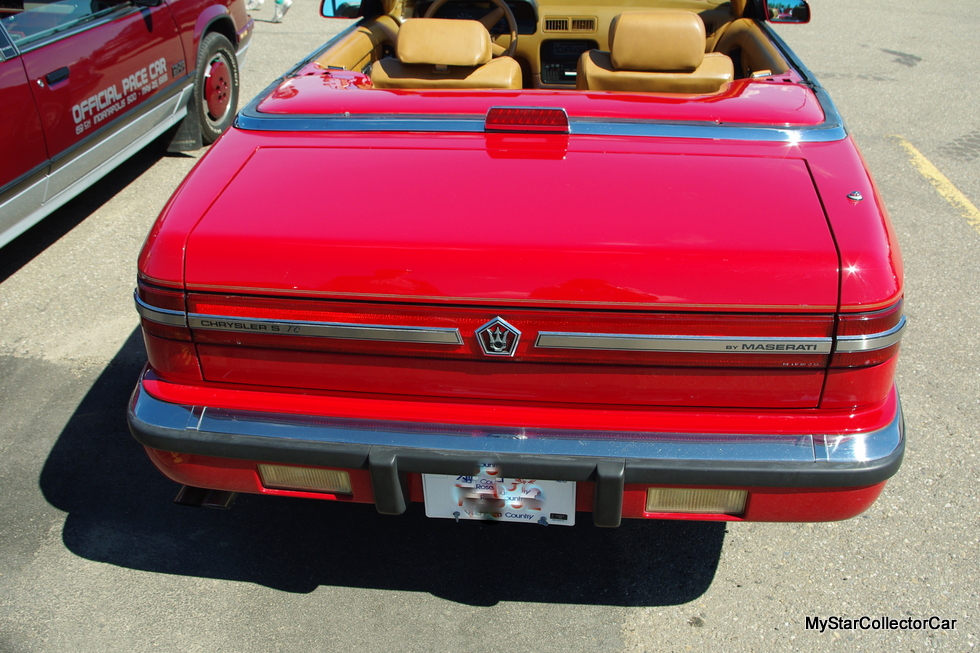 He began by bringing the leather interior back via many repetitions of conditioning treatment. It was very labor intensive but the seats look brand new.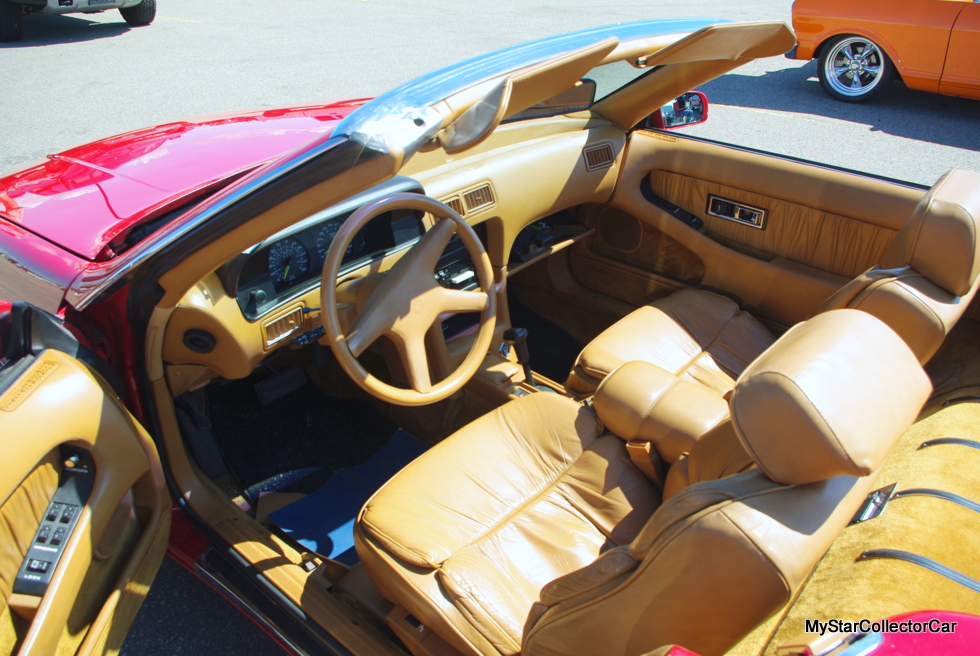 These cars have many subtle little refinements over the base Chryslers because they weren't a low-end retail car. Maserati supplied some extra touches like an umbrella, leather gloves and tool kit  (never used) because it adds European class to a package. The $33,000 price tag justified some finer touches.
John's car came with the hardtop but it "was a little scraped" thanks to the original owner's haphazard attitude but the soft top is in mint condition because "it was probably never used". There's a real glass window in the car plus it has an outlet for a rear window defrost for both the soft and hardtop.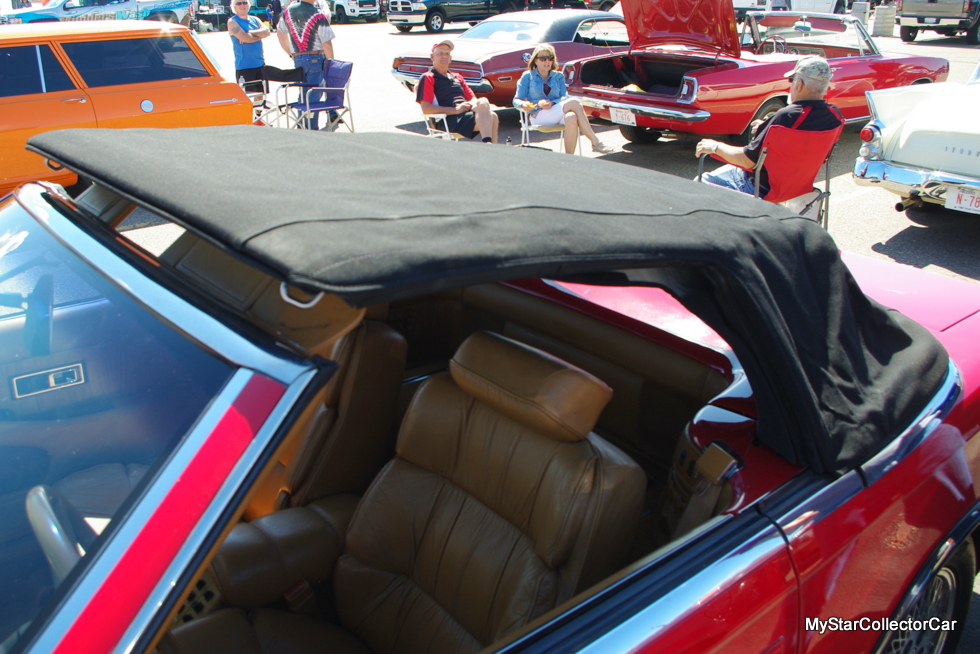 This is a 2.2 intercooled car so it has plenty of jump for the open road plus it gets decent mileage. There are 8-way power seats with a 4-way headrest so this TC is a ladder or two above a base LeBaron.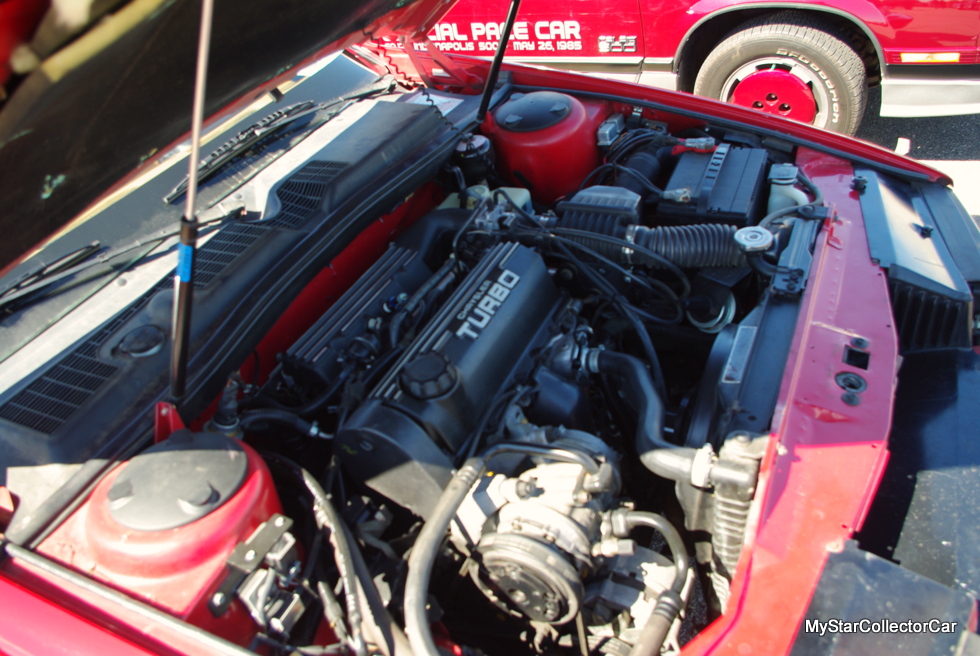 The wheels are cast in Italy so you won't find a replacement in your local auto wreckers.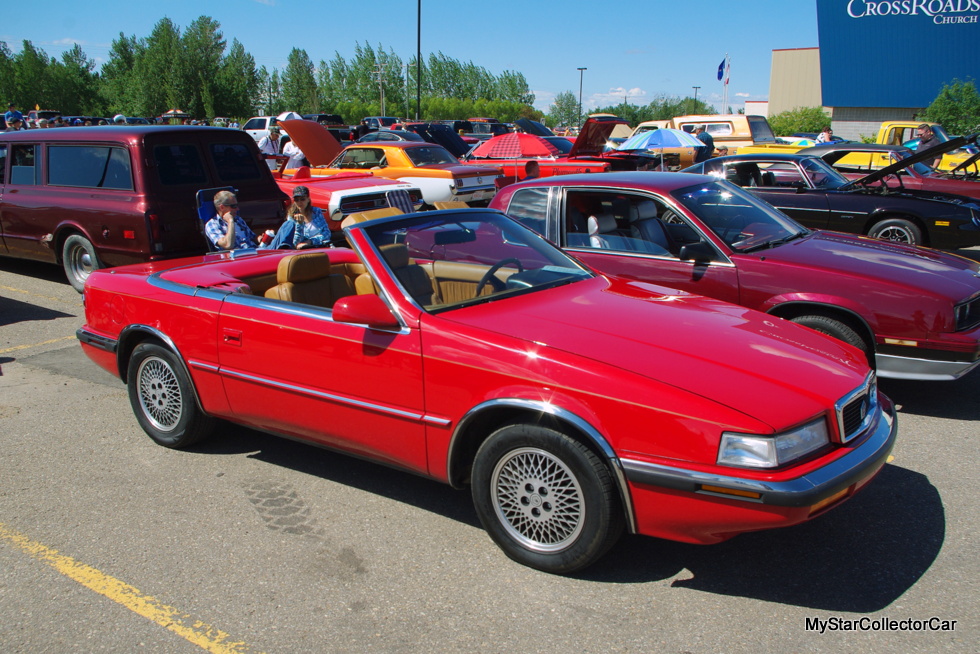 There's a full set of Infinity speakers placed all over the car so John can definitely hear the music at highway speeds.
John is most impressed with the driving experience. He can run it at 75 miles per hour and it's only turning 3600 rpm. He said it's like "sitting in your couch—you can feel the wind on your neck but it's great for an open car".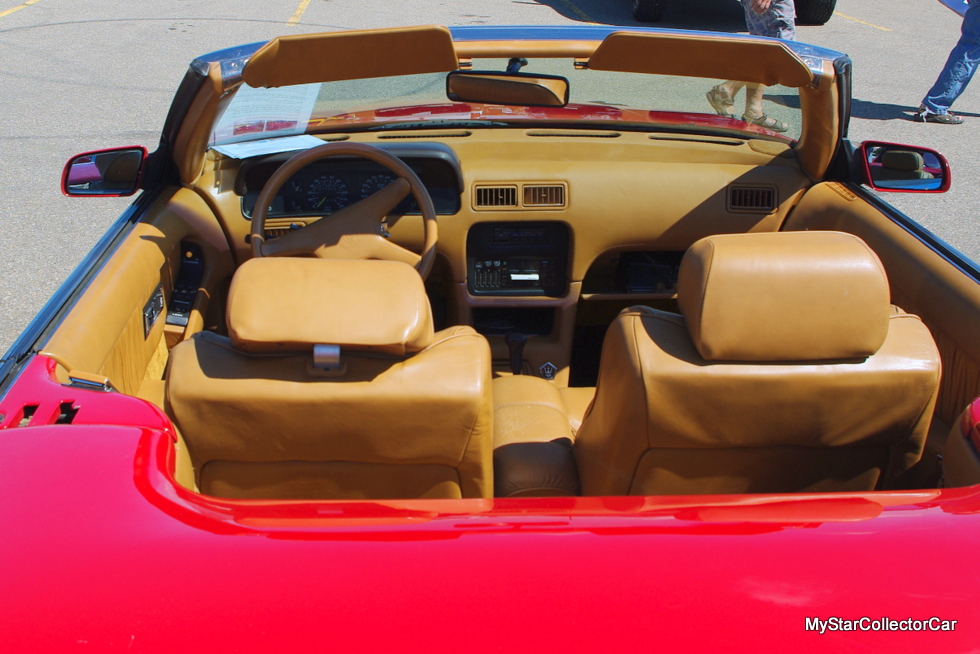 This car may not have made the grade with its second owner (the young female) who didn't  see the magic in an older car, but John is extremely happy with this Euro-American hybrid plus it has one more big asset.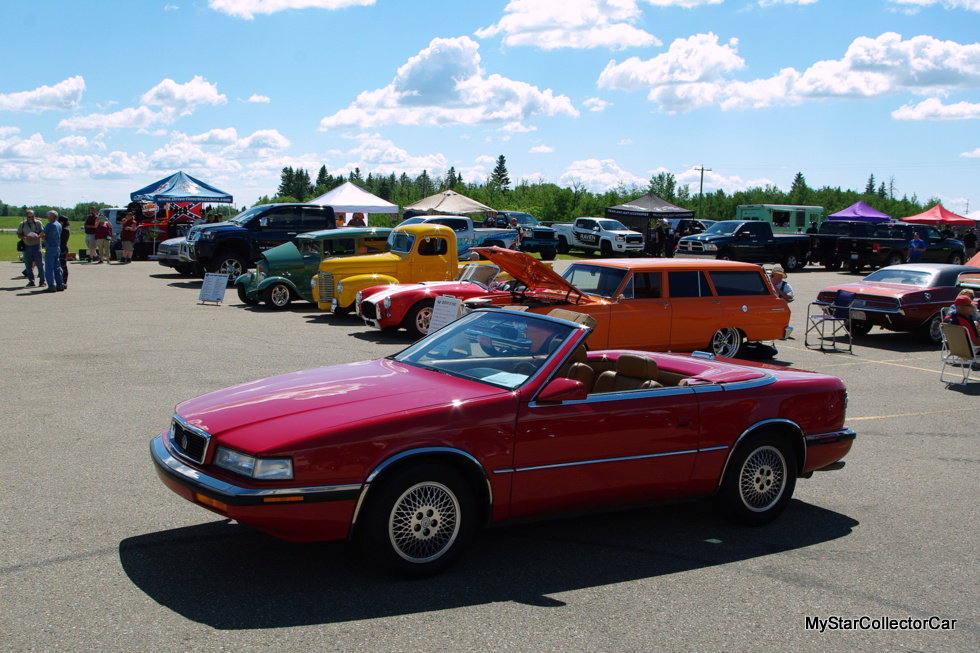 He can "plug it into any diagnostic machine at any Chrysler dealer"—that's the kind of vision Lee Iacocca had back in the 80s.
Jerry Sutherland
CLICK HERE to Like us on Facebook
CLICK HERE to Follow us on Twitter
CLICK HERE to Follow us on Pinterest
Please re-post if you like this article.