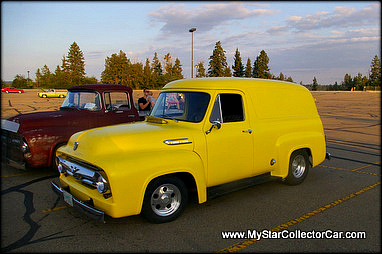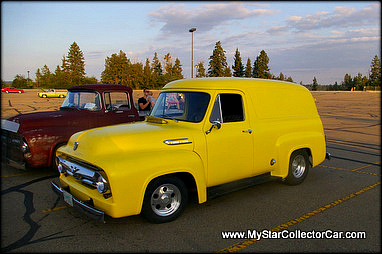 Mike Lorentzen is a self-described "junkyard dog" and second generation Ford guy.
He has a practical set of skills that have helped him dial in a livable price for his vehicle projects.
His 1953 Ford custom panel truck is a great example of his ability to put a great ride together on a budget formed around his "everything comes from a junkyard" credo.
Mike is a dedicated family man and will always put his family ahead of his projects, so his happy compromise is a combination of sweat equity and smart purchases. In fact, Mike will be the first to tell you that he paid $100.00 for his 1969 Ford 429 engine that was extracted from a Mercury Marquis donor car.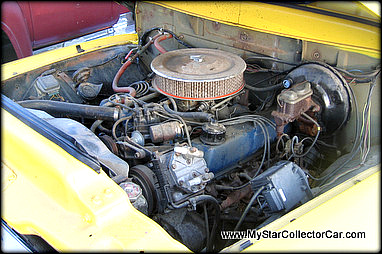 Mike strayed slightly away from the Ford family with his Volare front end on the panel, but he built his truck over 20 years ago when Volare front ends were cheap junkyard upgrades for custom builders.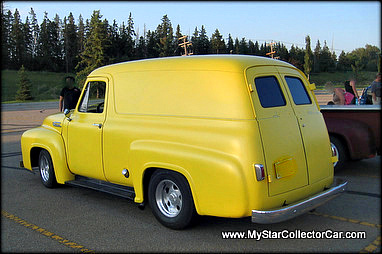 Mike was never a big fan of panels because he "thought they were ugly" and only built one because he needed a family hauler for his then-young four kids. The Ford panel gave him a practical solution to his needs and allowed him to combine his love for custom rides and his family.
The Ford has seen a lot of highway time over the last two decades and Mike has enjoyed every minute behind the wheel of his panel, even the days when it was painted in "Canadian Suede", Mike's term for primer.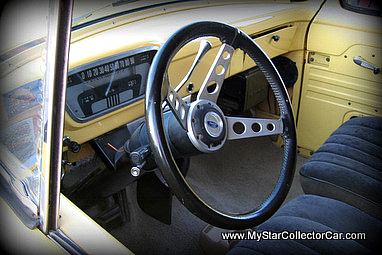 He likes to run down the road at around 60-65 mph (100 km/hr) and says that it still "drives real nice" down the highway.
Sharp-eyed readers will notice that this '53 Ford has a '56 grille. Mike owned a 1956 Ford truck when he was 18 and always liked the look of the grille on his earlier truck, so a '56 grille on his panel truck was a comfortable choice for him.
We met four generations of the Lorentzen family this past summer when we spotted Mike's truck at a show and they ranged from great-grandfather (Mike's father) to great-grandson (Mike's grandson).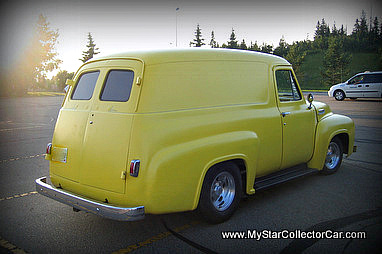 The little guy was still too young to make informed choices about his vehicle preferences, but we would be very surprised if he did not follow the path of his father, grandfather and great-grandfather into the Ford family of collector vehicles.
Most evidence for our predictions would point toward a 50s era Ford truck if the rest of the family has any influence on the little guy. He will also know how to wrench on his vehicle because that gift seems to be a part of the DNA in the Lorentzen family.
We were very happy to meet the Lorentzen family at the show. They are friendly people that have a strong family bond with a connection that centers around their common automotive interests and ability to make things happen when it comes to the world of resto mod vehicles.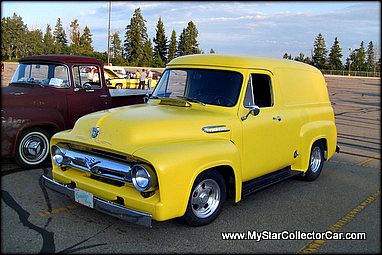 They are loyal to the Blue Oval family and even more loyal to each other in their own family.
Jim Sutherland
Follow us on Facebook at-http://www.facebook.com/MyStarCollectorCar
Follow us on Twitter at- https://twitter.com/#!/MyStarCollecto1 
Follow us on Pinterest at- http://pinterest.com/jerrysutherland/classic-iron/