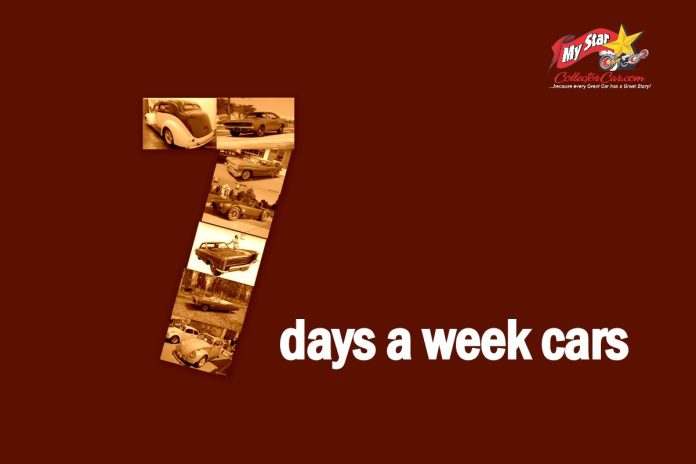 'Eight Days a Week' was a song written and released in 1965 by a little-known musical act called the Beatles.
'Eight Days a Week' was an amped-up pledge of lust under the love label by a young guy to a young woman in his life.
Car guys wish for many things, including longer weeks, if they own a large herd of roadworthy retro rides, but we at MyStarCollectorCar decided to stick with the standard number of days in a week and run with seven days. For the record, we don't even own seven retro rides.
However, our hypothetical situation would provide us with a situation where we did indeed have seven vintage vehicles to drive on a designated day of the week. So here is our list of seven desirable rides to round out the week.
Monday is the traditional start of the week and lets people know they have a long way to go before the weekend starts after work on Friday. Most people are not in love with Monday for this reason, so we decided the first day of the week needed serious speed to get to Friday. We chose the competition version of the 1965 Shelby Cobra 427 to achieve warp speed as our Monday car.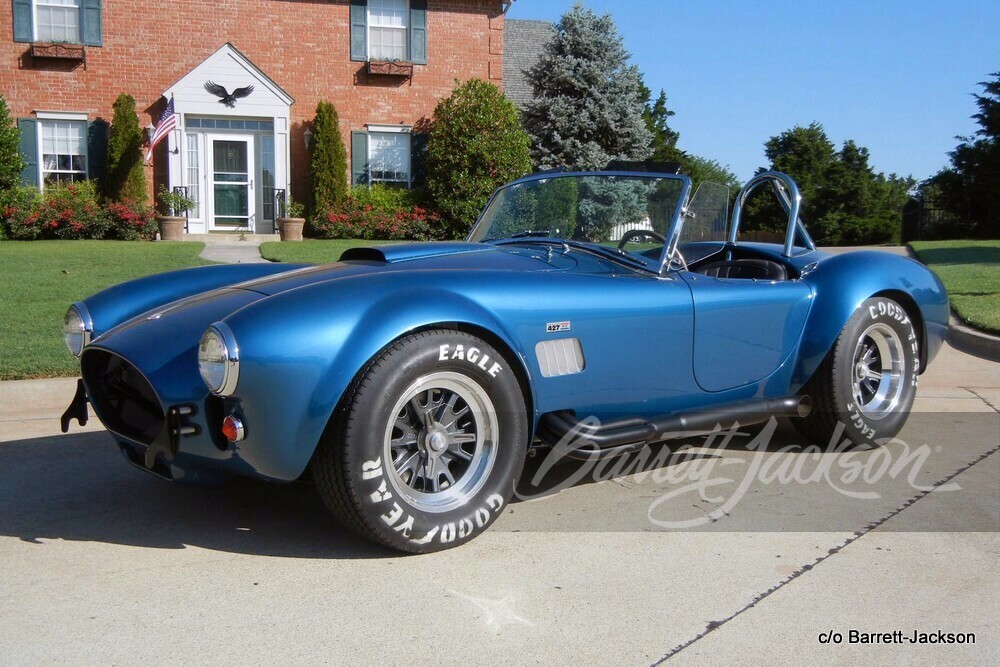 This iconic road rocket flirted with 4 seconds to hit 60 mph and topped out at roughly 185 mph in fighting form. The Cobra's insane performance would be fast even by 2023 standards and would get us to the next weekend in a big hurry. If we made it without a high-speed crash.
Tuesday was noted to be "so slow" by Van Morrison in 'Brown Eyed Girl', so MyStarCollectorCar decided to whoa things up a lot with our second day of the week pick, namely the first-generation Volkswagen Beetle.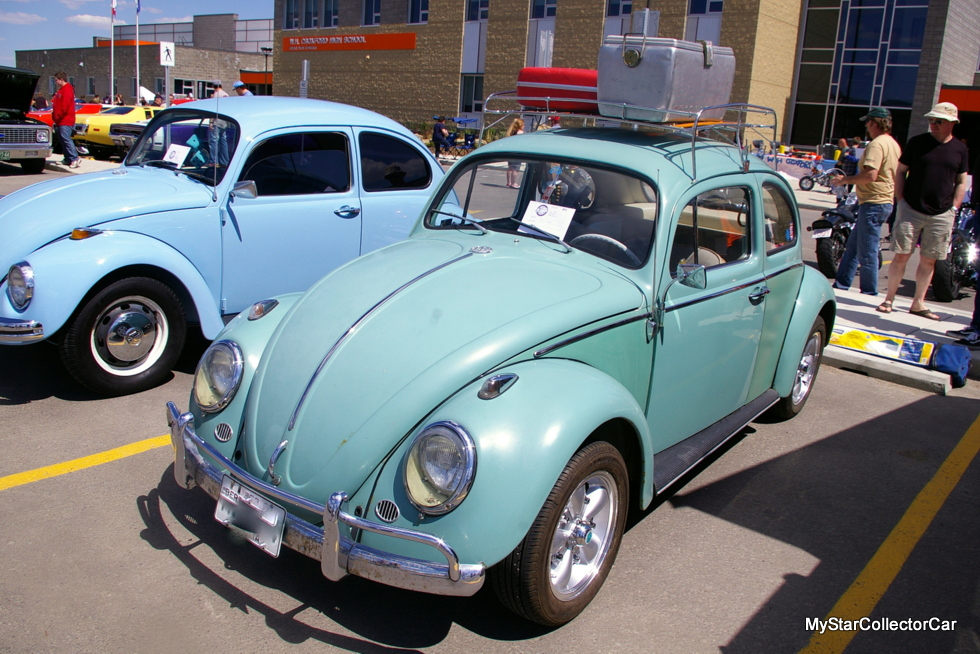 The original Beetle was a much-loved tortoise that might even lose a race with an actual tortoise, but it became a legend in the automotive world. Maybe the Beetle's biggest strength was its lack of power because drivers could keep the car's pedal firmly planted to the metal and run little risk of a speeding ticket along the way.
Wednesday is Hump Day for most people because it is situated in the middle of the work week and provides a light at the end of the tunnel for people who have 9-5/non-shift jobs with weekends off. Therefore, we at MyStarCollectorCar chose the 1937 Humpback Ford as our Wednesday car.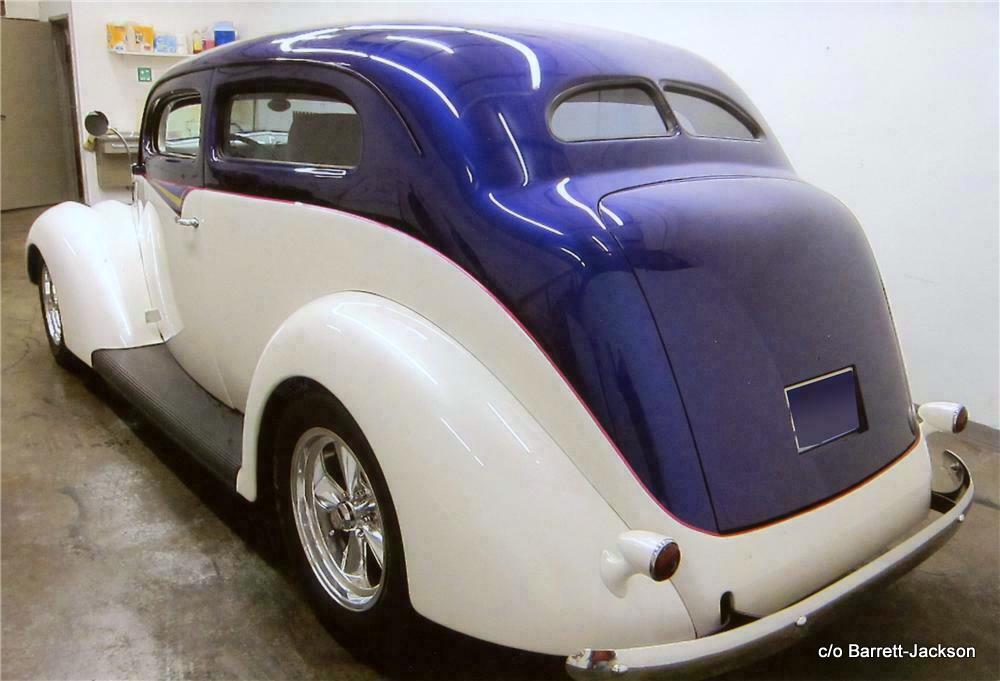 The '37 Ford was a radically new design for the Blue Oval Boys and launched the car into a brand-new era in terms of style. The cool shape of the car's rear deck makes the '37 Humpback Ford a timeless classic in our opinion, and a worthy choice for our Hump Day car.
Thursday occupies a place of honor in the calendar because it is positioned much closer to the weekend and past the halfway mark of the working week. Thursday may not be quite there yet, but it is close enough to enjoy a short cruise into the weekend.
What better way to enjoy the ride than behind the wheel of a stylish 1965 Buick Riviera, the car that embodies comfort, power and hidden headlight coolness in one package? Our vote for the perfect Thursday car is the '65 Riv because this stylish and timeless beauty has aged very well over the past 58 years.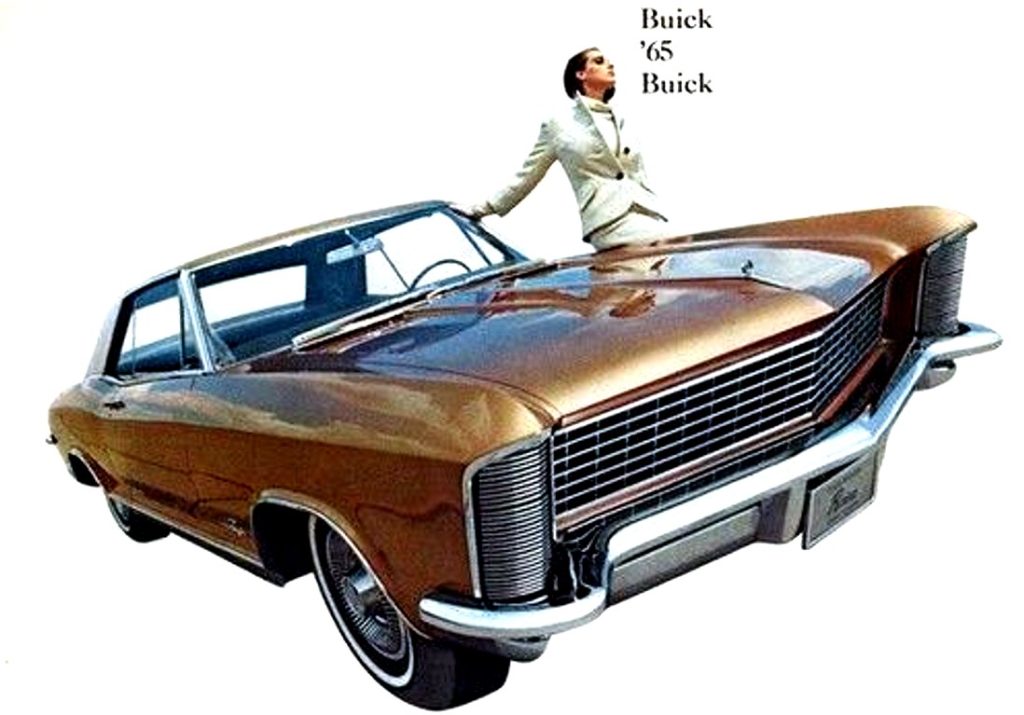 Most people have Friday on their minds in a big way because it has earned its reputation as a fast and furious day to celebrate the end of the working week and the start of weekend festivities.
There has never been anything slow about Friday night, so a fast car is part of its magic. Perhaps the best way to celebrate Friday's magic is behind the wheel of a 1968 Dodge Charger RT equipped with a 426 Elephant Hemi.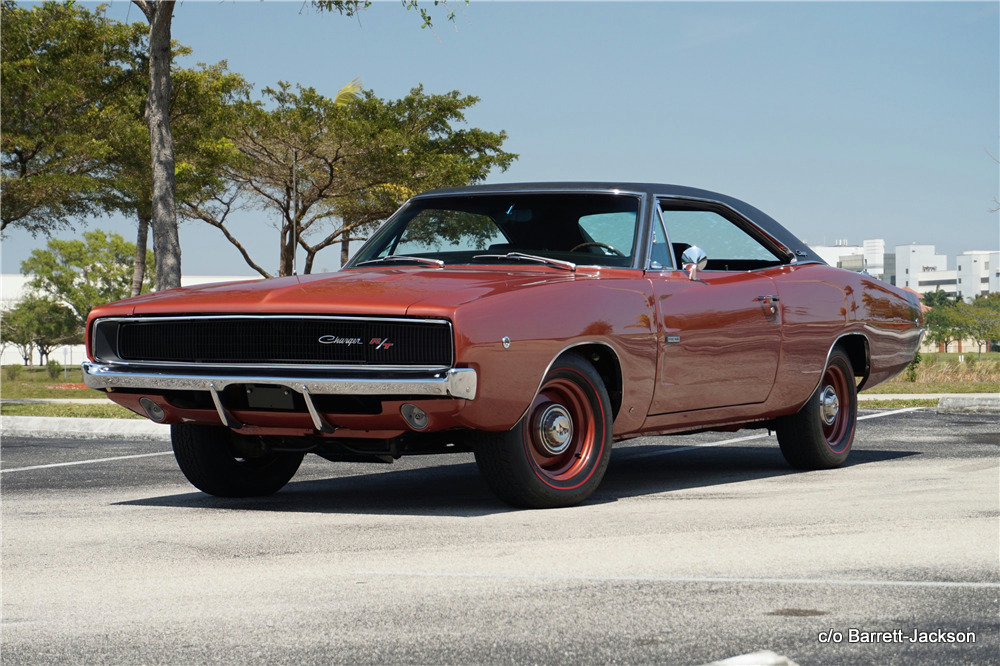 The '68 Charger is an iconic car because of its overall style and legendary performance as a stunt vehicle in the 'Bullitt' chase scene. Bear in mind the Bullitt Charger lit up the streets of San Francisco and was not even equipped with a 426 Hemi engine, so a legitimate '68 Charger RT Hemi car gets our vote as an outstanding mode of Friday fast and furious transportation.
Our Saturday car choice is a night-on-the-town car that oozes elegance whenever it is on the road, the 1958 Olds Super 88 4-door sedan. The age of excessive bling was in full swing when the General built the '58 Olds Super 88, so this elegant beauty is fully adorned with chrome jewelry.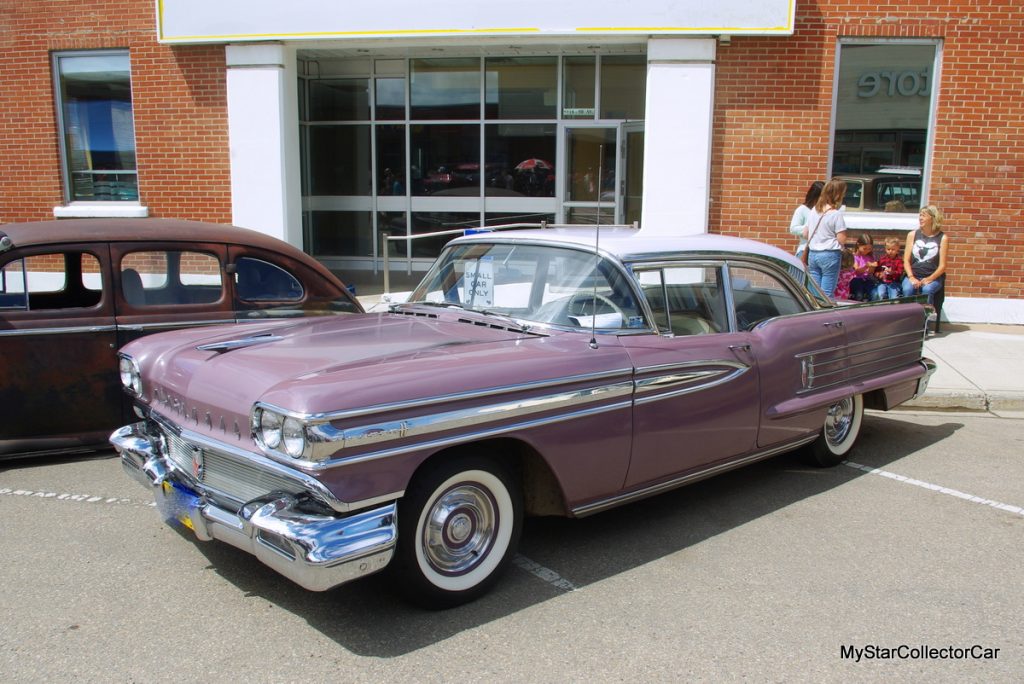 Consequently, the 1958 Olds Super 88 is a perfect fit for a formal night on the town, complete with tuxedos and gowns if the social situation warrants it.
MyStarCollectorCar ends the week on a summery note with our drop top choice, the 1968 Pontiac Parisienne 2+2 convertible for our Sunday car. Note the Canadian name (Parisienne) because this Poncho was only sold in Canada where winters are brutally long and summers are incredibly short, so vintage convertibles are not common or practical for that matter.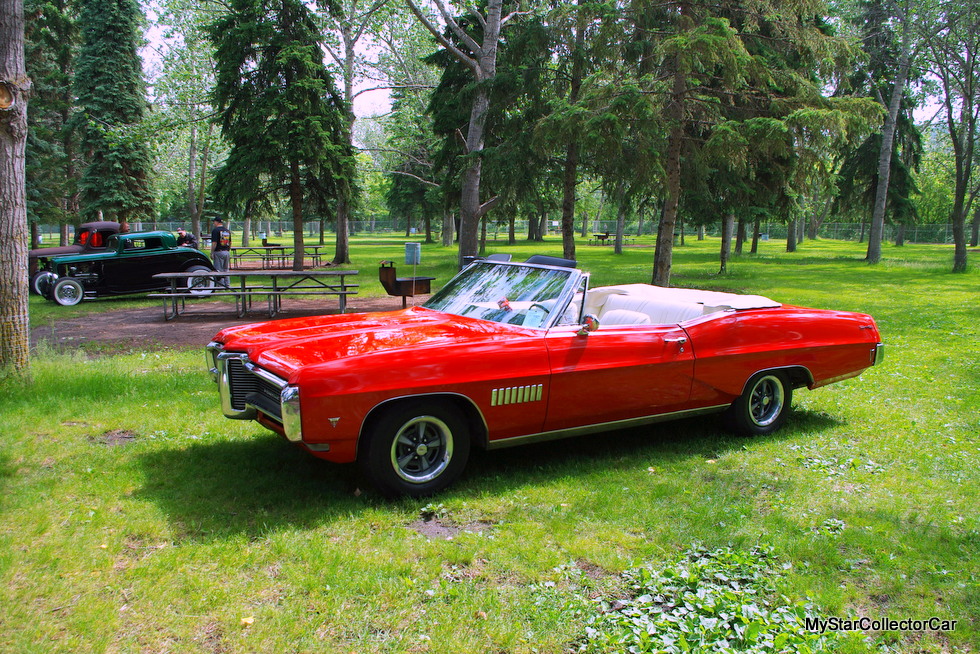 Therefore, a 1968 Pontiac convertible is a welcome sight in 21st century Canada during the short summer driving season and richly deserves the final parking place in our 7-car garage.
BY: Jim Sutherland
Jim Sutherland is a veteran automotive writer whose work has been published by many major print and online publications. The list includes Calgary Herald, The Truth About Cars, Red Deer Advocate, RPM Magazine, Edmonton Journal, Montreal Gazette, Windsor Star, Vancouver Province, and Post Media Wheels Section.