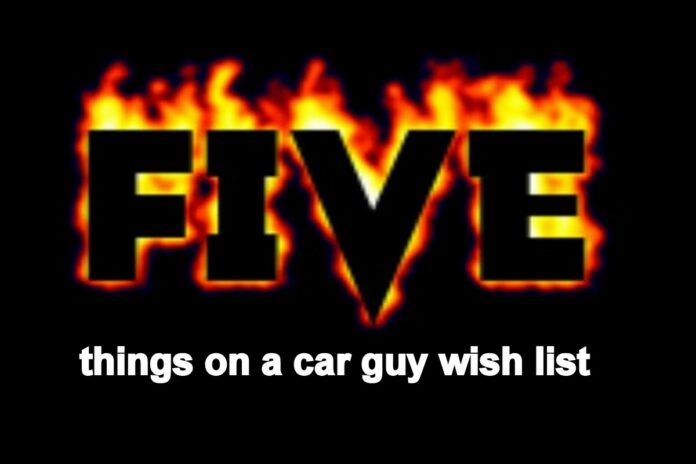 Car guys are just like everyone else because they are born with hopes, dreams and wishes that may or may not be fulfilled in their lives.
The big difference is the object of their affection produces fire in its belly but also looks very retro cool on the outside.
The first item on our list is an ample supply of NOS (new old stock) parts for their vintage rides. NOS parts are very scarce parts manufactured by the original car company (or its original contracted suppliers) that somehow avoided being sold or crushed over the years.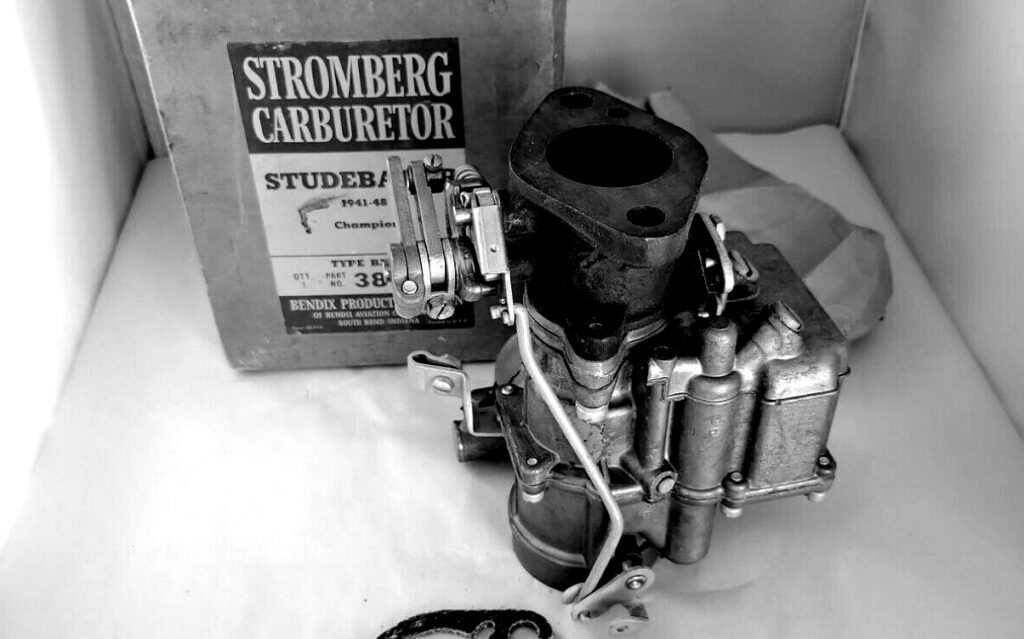 An obsolete part from a bygone era is the platinum standard for car guys because it was built to fit and will typically keep the vintage vehicle's factory status intact. Additionally, most NOS parts are better than replacement parts in terms of overall quality.
Which bring us to our second item on the car guy wish list: aftermarket replacement parts. Every car guy has purchased aftermarket replacement parts that are poor quality rip-offs of the original part. There are too many 21st century grifters who sell crappy parts and can still sleep at night even though they are aware their products may resemble the original parts–but are incredibly cheap knockoffs on their best day. Just imagine lipstick on a metal pig and you get the drift.
High quality aftermarket parts are the dream in this case, so every car guy should consult with his car guy buddies who may have found good-or even adequate-replacement parts in a new age minefield of low- quality garbage.
The third item on our wish list is quality junkyard replacement parts, particularly body parts. Most body parts are still on the old vehicles and wear their history in the number of rust holes found in their rapidly disappearing metal surfaces.
Mechanical parts may have a double whammy from years of hard use before they got worn out and thrown into a boneyard or nearby swamp with the old vehicle.
The third car guy wish list is a rust-free donor vehicle that was parked long before salty streets and hard winters destroyed it–and after the vintage ride's slow cannibalization ended any debate about its salvation.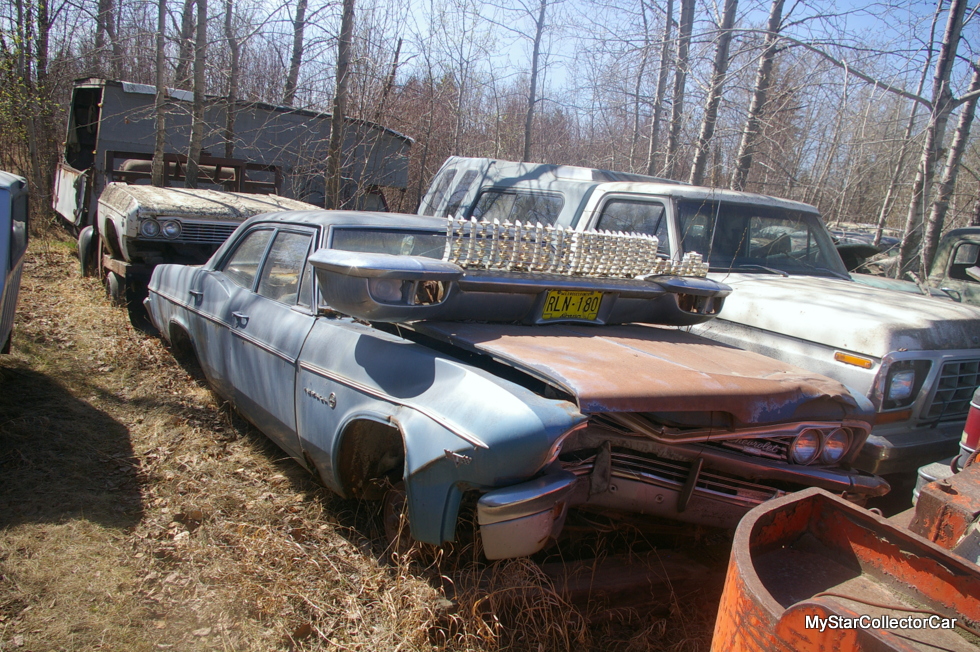 Which brings MyStarCollectorCar to the fourth item on our car guy wish list, namely a survivor vehicle that has not been parted out and is essentially rust-free. These vintage rides are as scarce as good reasons to watch network TV, but they still exist in extremely small quantities.
A good back story always accompanies these retro vehicles, and they are typically hidden from public view for many years, usually until the death of the former owner and before an estate sale discovers them. The reasons behind the forced confinement of an old car or truck follow the wishes of the formerly alive owner, including one of our articles where a simple cracked windshield caused a car to be jailed in a garage for many decades. The broken glass incident was enough to make its former owner lock it in a garage and allow a small forest to grow in front of the doors.
The car guy dream is to find these vehicles and become their next owner.
The fifth and final dream on MyStarCollectorCar is to get "that car or truck", the one that was on our wish list from childhood and still gets our attention in 2023. For some, it is the actual vehicle owned and driven by their father, grandfather, or anybody in their family who influenced them to become dyed-in-the-wool car guys. The vehicle in question is a four-wheeled family memory that brings them back to a time and place when they were kids, and the driver was their king of the road.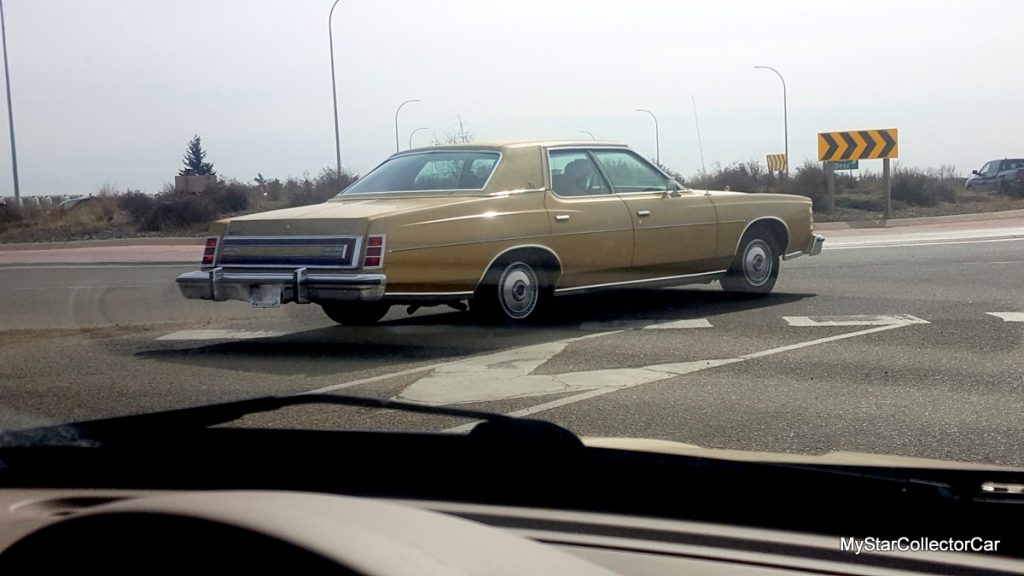 For others, the car is an unfulfilled childhood wish from a time when they had a paper boy's income, and the cost of a new muscle car was well beyond their reach. Success as an adult gave them an opportunity to finally achieve that car guy dream and buy a vintage muscle car from their childhood.
BY: Jim Sutherland
Jim Sutherland is a veteran automotive writer whose work has been published by many major print and online publications. The list includes Calgary Herald, The Truth About Cars, Red Deer Advocate, RPM Magazine, Edmonton Journal, Montreal Gazette, Windsor Star, Vancouver Province, and Post Media Wheels Section.