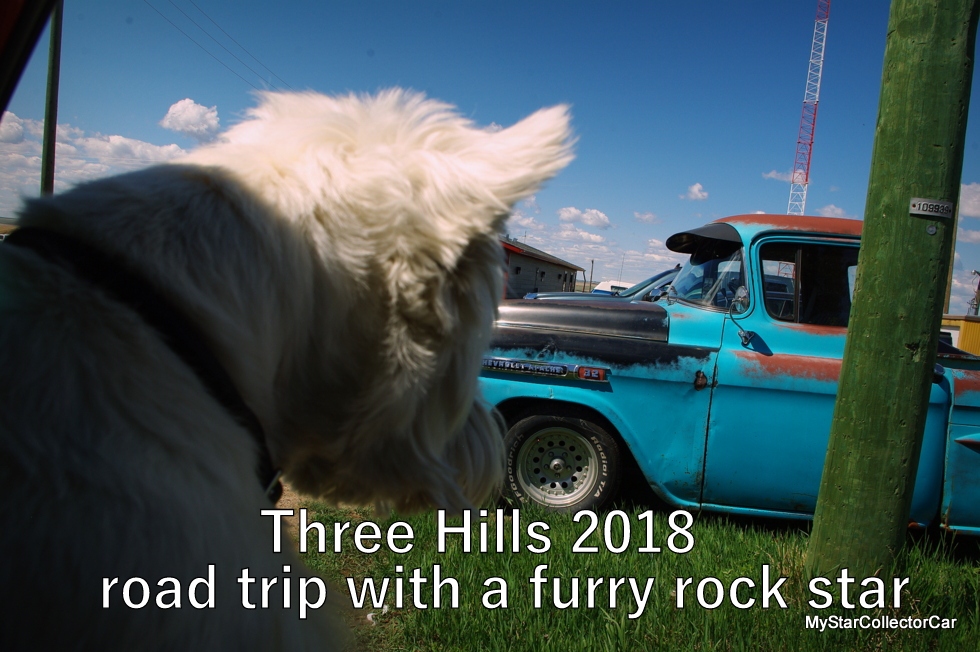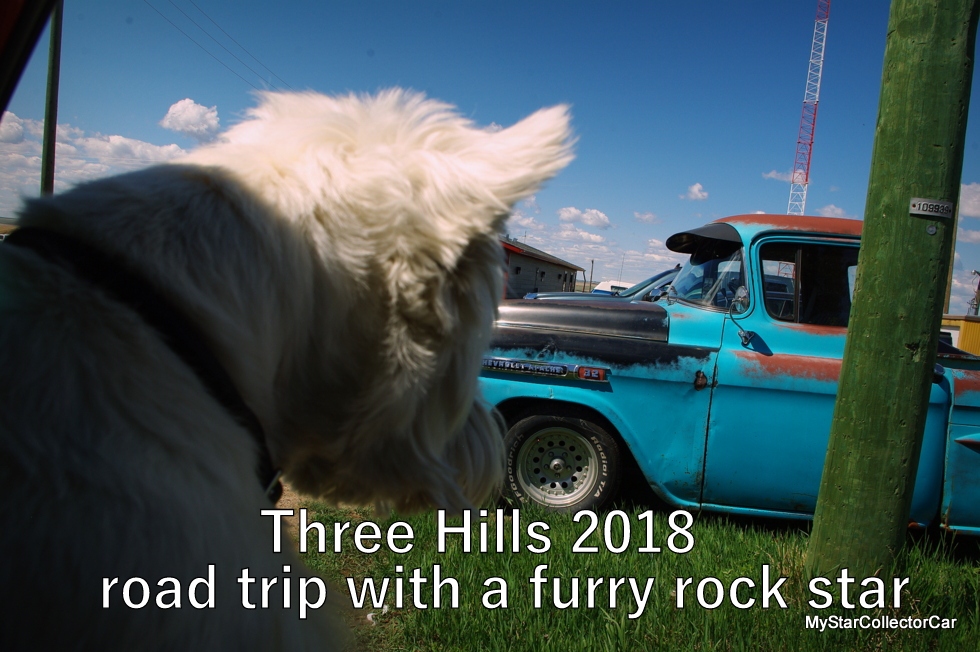 Every now and then MyStarCollectorCar hits a car show with one extra passenger: Fergus the Westie.
Fergus can turn a car show into a dog show featuring him as the headline act because people like this mutt in a big way.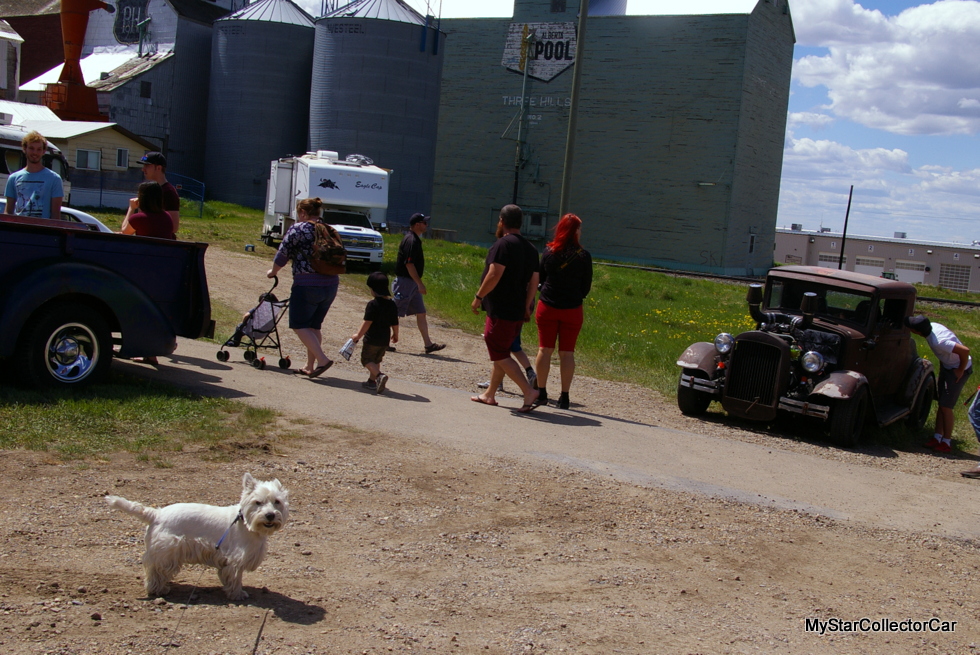 Our mission is to gather car stories at car shows but Fergus attracts plenty of attention and we inevitably field plenty of dog-related questions at a car show. Three Hills was no exception to this rule because Fergus won the hearts and minds of many show-goers-particularly women because he is part babe hound.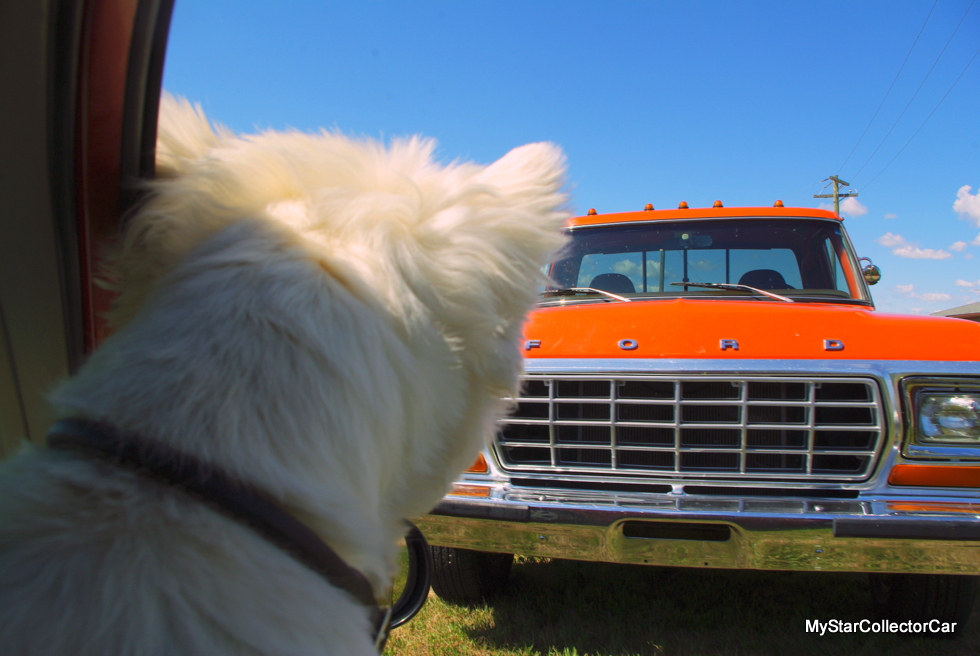 Fergus is only a part-timer with us on the car show circuit because his actual owners spend most of their time with him during the year, but he has been to numerous shows over the past three seasons.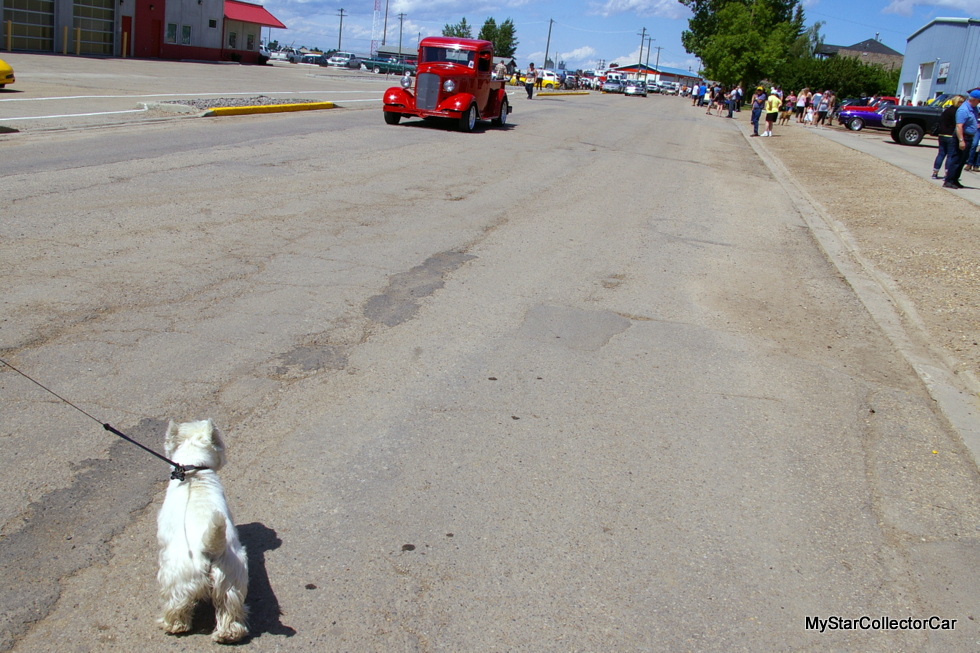 Three Hills is a small prairie town in Alberta and it hosts one of the best car shows of the year in early June. The show is well-organized and is held on the first weekend in June every year.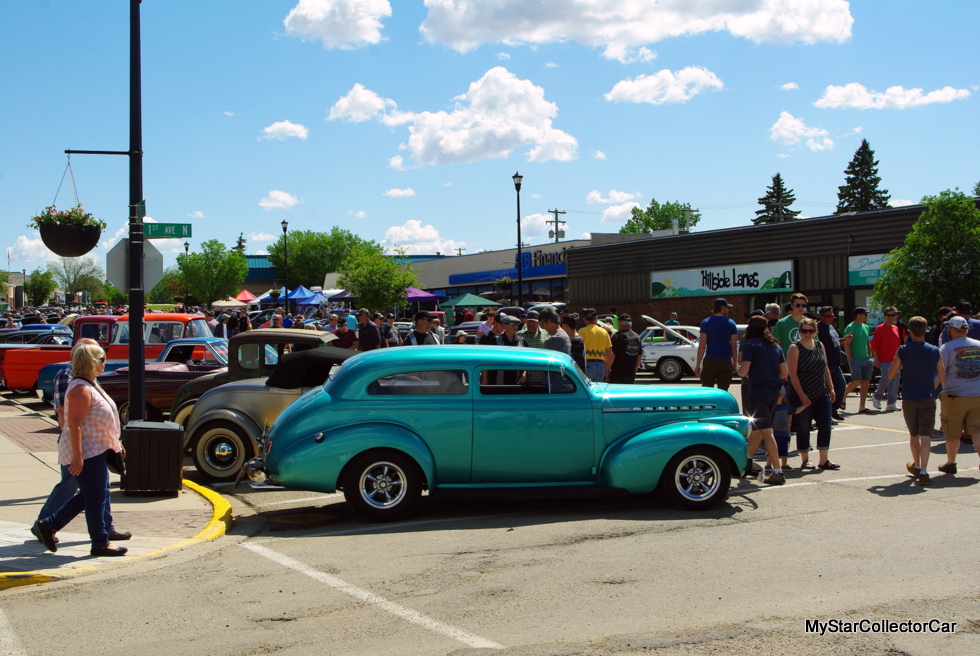 There are many components to the show weekend but we concentrate on the Saturday car show held in downtown Three Hills. There were plenty of choices for stories and we surveyed the vehicles while answering Fergus questions along the way.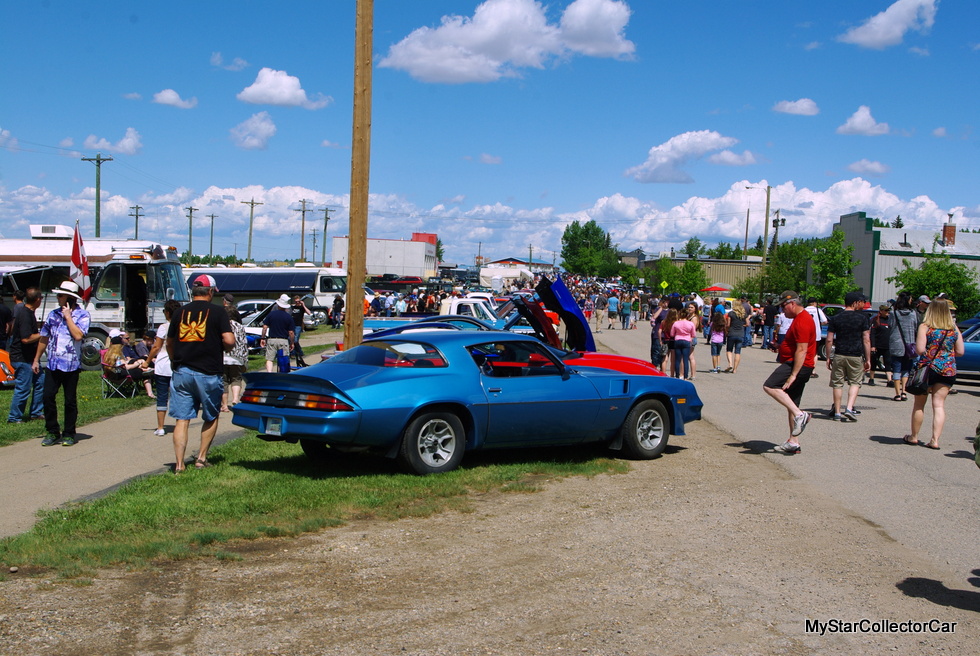 A 1932 Plymouth two-door custom coupe caught our attention in a big way because it blended the best of creativity and performance. Unfortunately, its current owner had no details about the Plymouth's transformation from a mild-mannered Depression-era car into a very cool custom rod.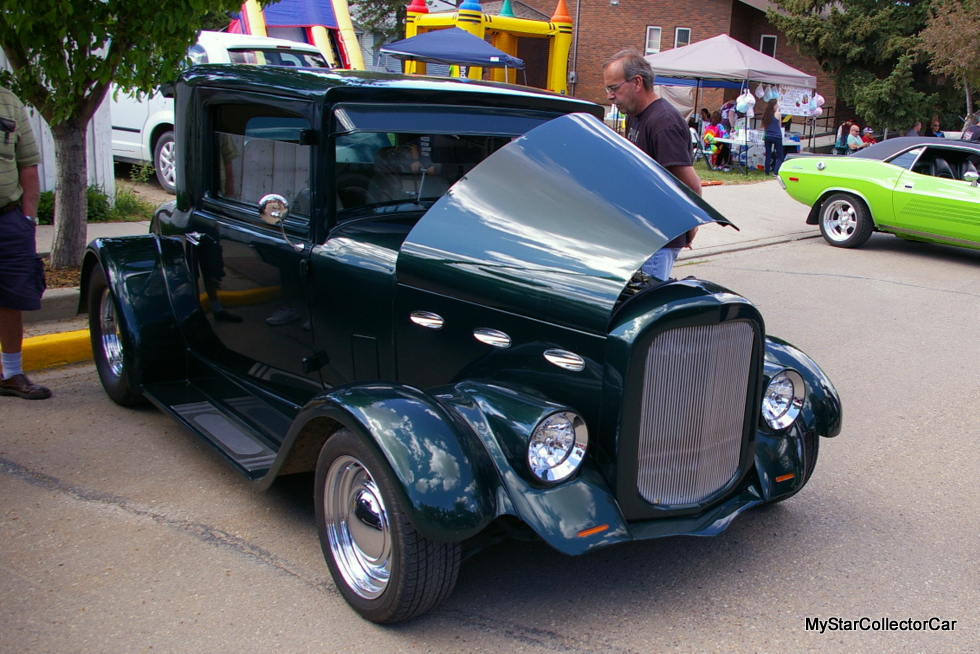 All of the important information about the Plymouth was still with its former owner.
Consequently, we left this story on the table because we were unable to cobble together enough information about the Plymouth to run the article. However, we invite our readers to have a look at a very cool custom in the photos with this article.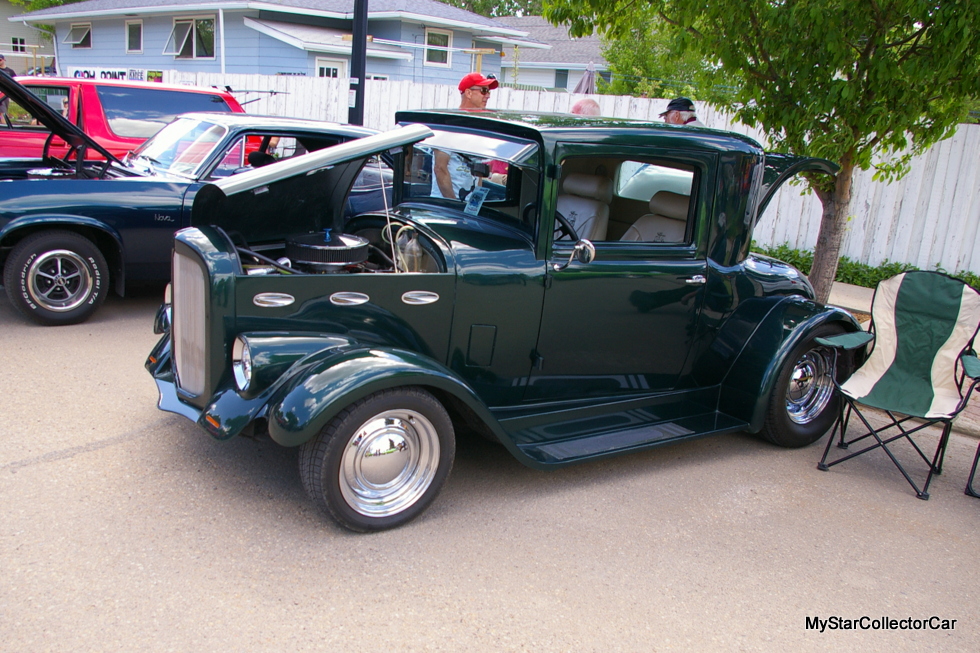 The appeal of a large show like the Three Hills show is that a great story can be found within close proximity of a non-story. We found a custom 1968 VW Bug that had an amazing story with one car guy who bought the car at 15 and has built the VW into a street monster over the ensuing years.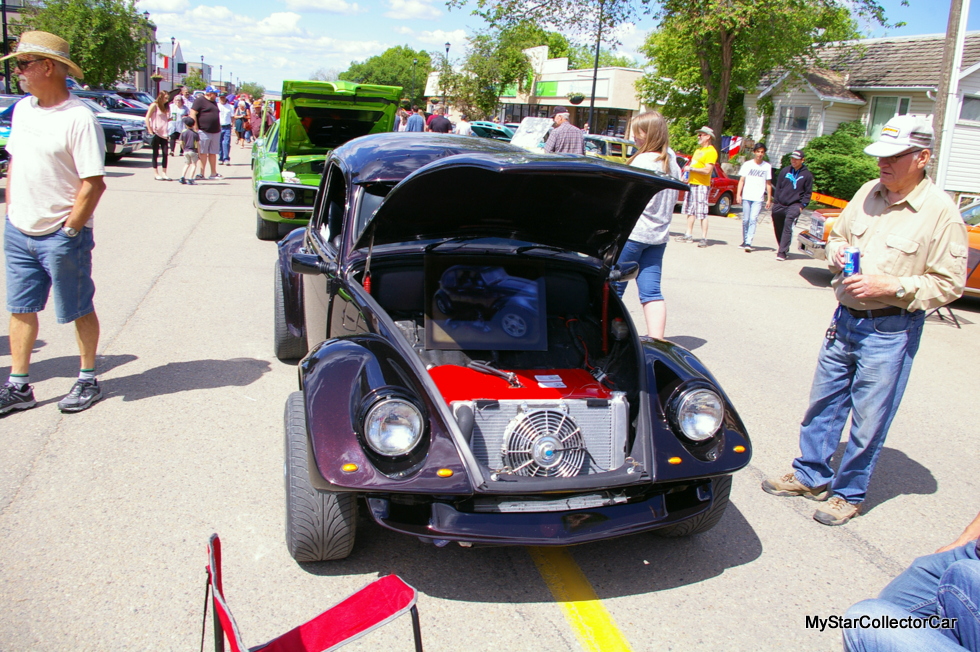 MyStarCollectorCar readers will truly enjoy the story behind his remarkable VW in a future article.
Last week we mentioned a vehicle that had already graced the pages of MyStarCollectorCar and we almost went down the same road with a 1965 Mercury custom pickup. We featured this truck a few years ago and it has retained its cool factor in a big way-big enough for MSCC to almost make another rerun mistake about this very cool Merc truck.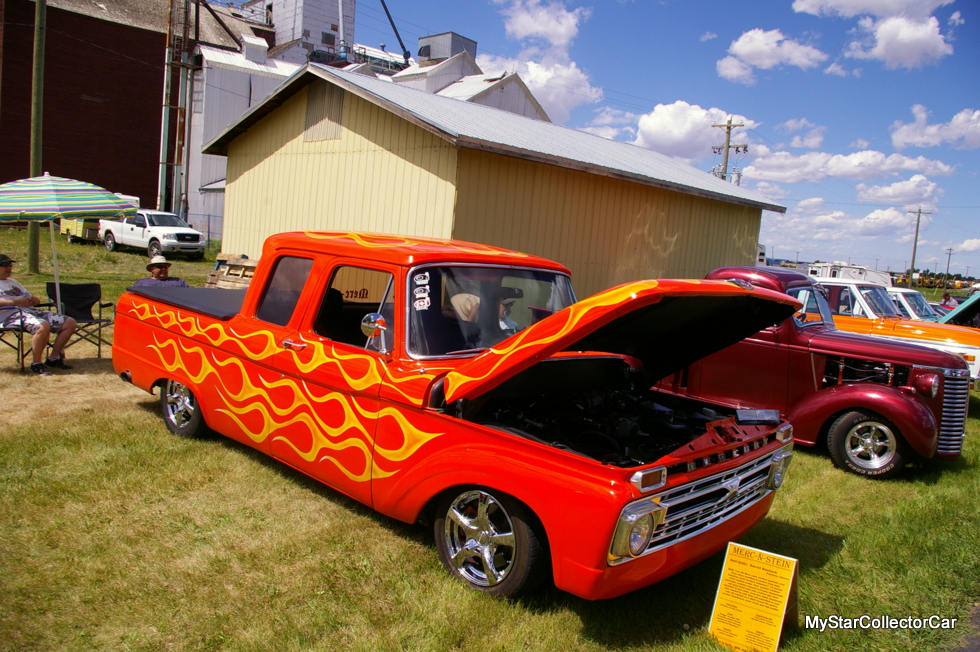 There is no photo of a 1970 Mustang Mach 1 in our Three Hills story because its owner did not bring it to the show. However, we will indeed run its story because few Mach 1 owners have been able to keep their first car for over 44 years and counting.

Read how he managed to make his Mach 1 into an almost hand-built restoration car in a future MyStar article.
A 1954 F-100 custom pickup had a blown Boss 429 big block monster under the hood. The first stroke of good luck about this truck? MyStarCollectorCar had never even seen this beast before the Three Hills show. The second round of good luck? Its owner was available for an interview.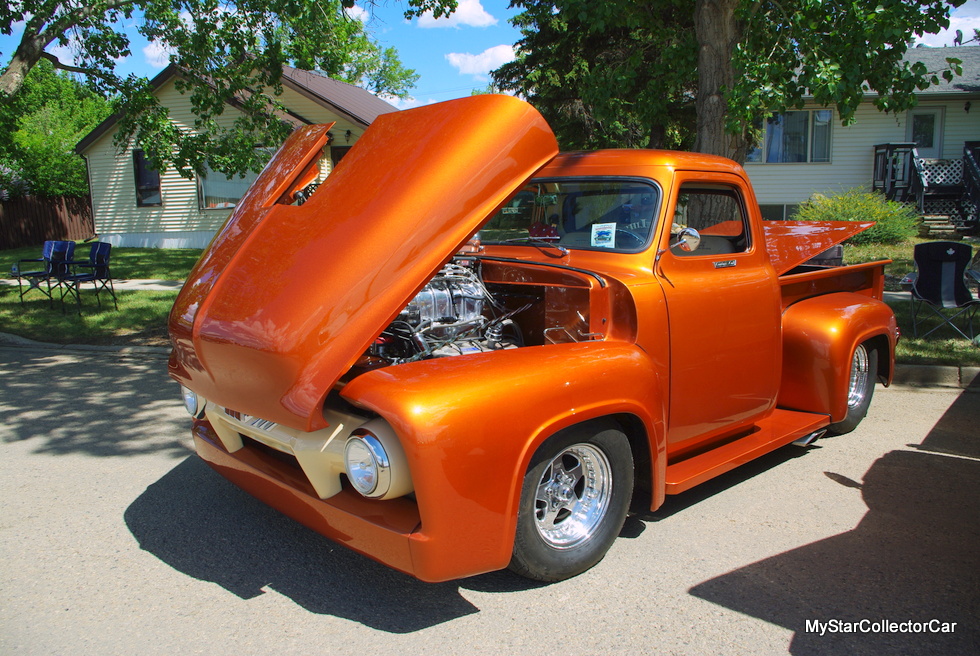 Its owner is one of the most talented builders MSCC has ever encountered at a show and he is not in the mechanical or auto body trades. Read all about how he turned a mild-mannered farm truck into a raging monster in a future MSCC story.
A 1953 Pontiac Laurentian two-door hardtop resto mod also caught our attention in Three Hills. This rare Canuck Poncho was a show-stealer in so many ways and MyStarCollectorCar was able to gather its story for a future MSCC article.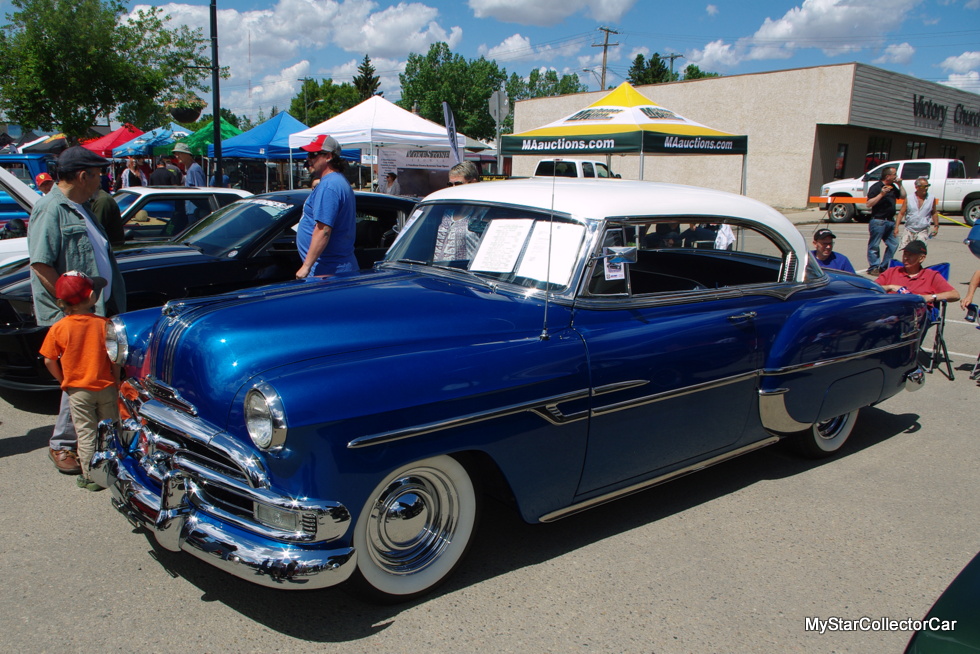 There was a long family history behind a 1960 Mercury Parklane convertible and its current owner has enormous respect for its role in his family. Our readers will learn plenty about this very cool convertible in a future MyStarCollectorCar story.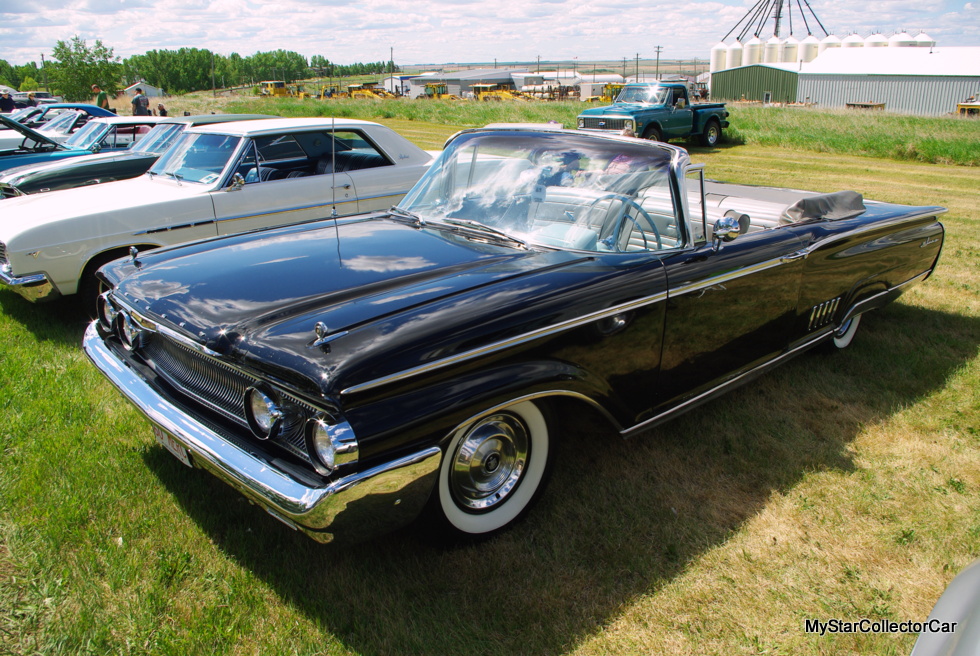 Have you ever seen a black fire truck? Neither had we-until MyStar spotted a 1982 King-Seagrave fire truck at the Three Hills show and started to get a post-apocalyptic vibe from it. The actual story behind the unusual paint scheme on a vintage emergency vehicle will be revealed in a future MyStarCollectorCar feature.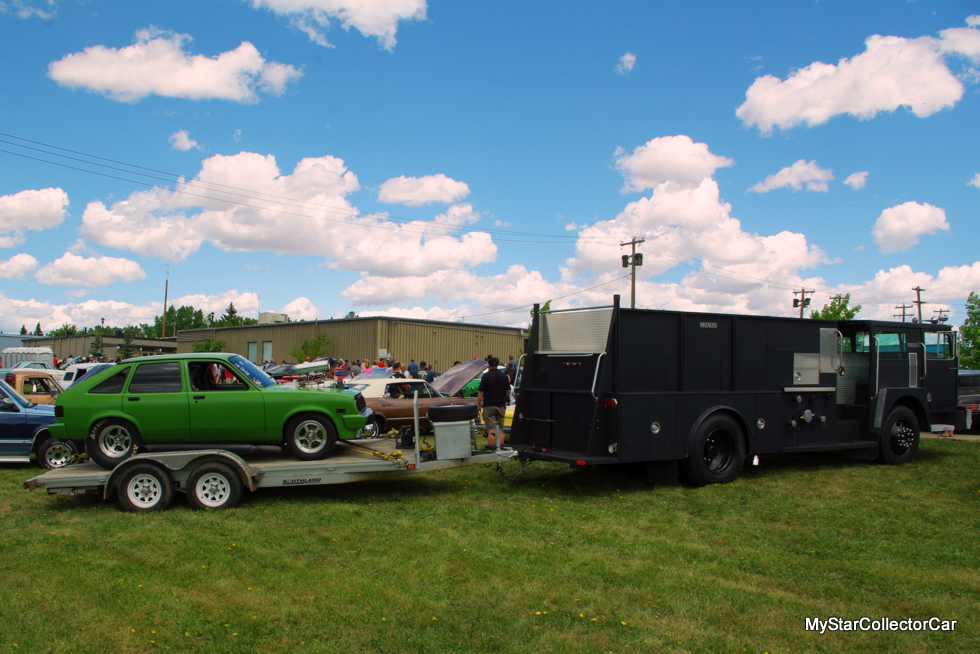 Last but most certainly not least was the BBQ wizardry of Tom Reed and his crew from the Outkasts Car Club. Tom already knew that a burger topped with a grilled pineapple slice and shrimp is a huge winner- and MyStarCollectorCar want to thank these car guys and girls for an amazing BBQ experience.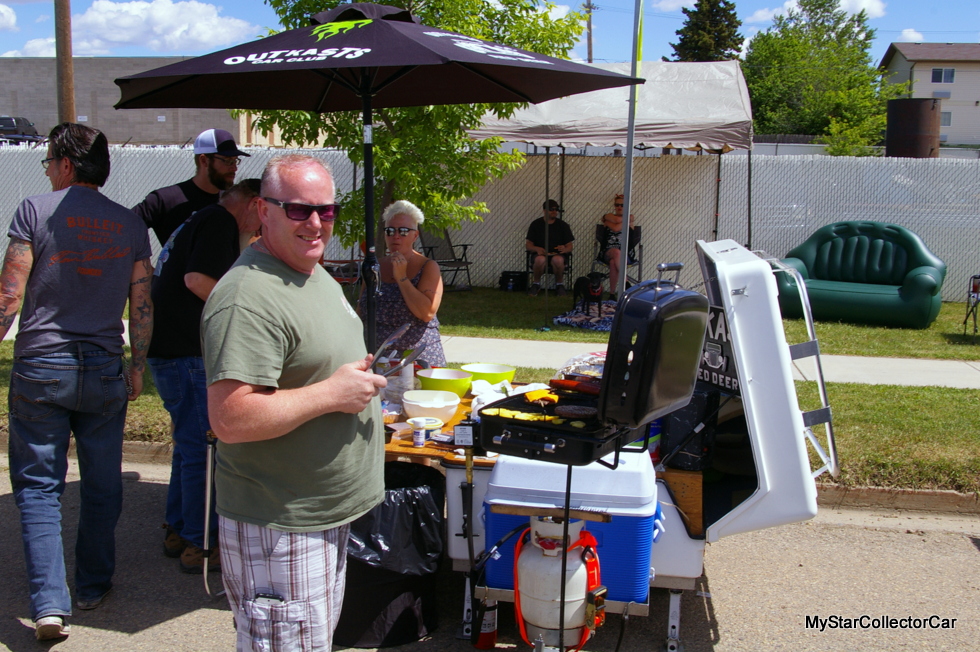 Our final assessment: Three Hills throws a great car show. Just ask Fergus the rock star Westie and his many fans.
BY: Jim Sutherland
Jim Sutherland is a veteran automotive writer whose work has been published by many major print and online publications. The list includes Calgary Herald, The Truth About Cars, Red Deer Advocate, RPM Magazine, Edmonton Journal, Montreal Gazette, Windsor Star, Vancouver Province, and Post Media Wheels Section.