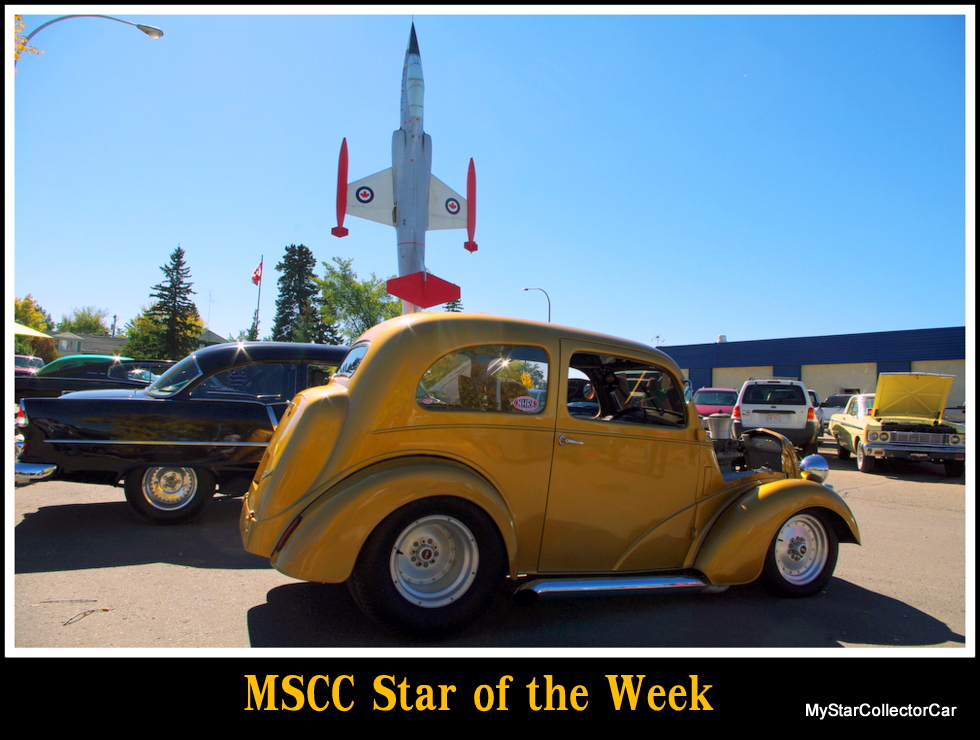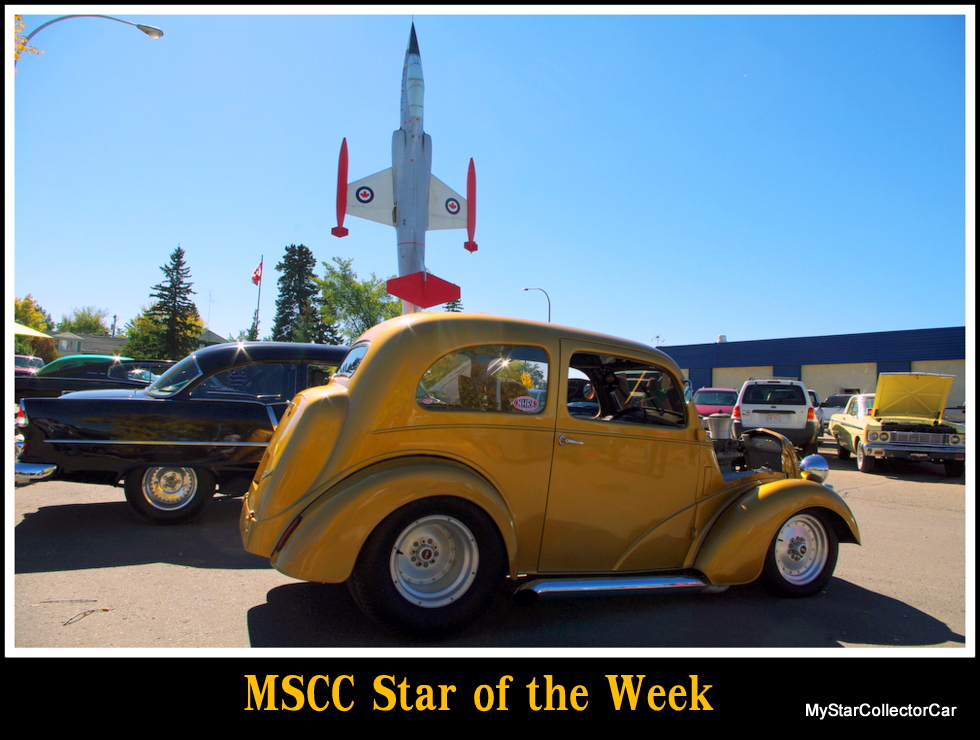 MSCC SEPTEMBER 13 STAR OF THE WEEK: A STUDY IN SPEED WITH AN ANGLIA ON THE GROUND AND A CF-104 STARFIGHTER IN THE AIR
There are only three ways to achieve high speeds if you rule out falling off a mountain or a using a faulty parachute.
One is on the water, another is in the air and the third is on the ground.
All three involve lots of horsepower—or the equivalent in thrust.
This MSCC Star of the Day Anglia is a study in speed on the ground and a vintage jet in the air.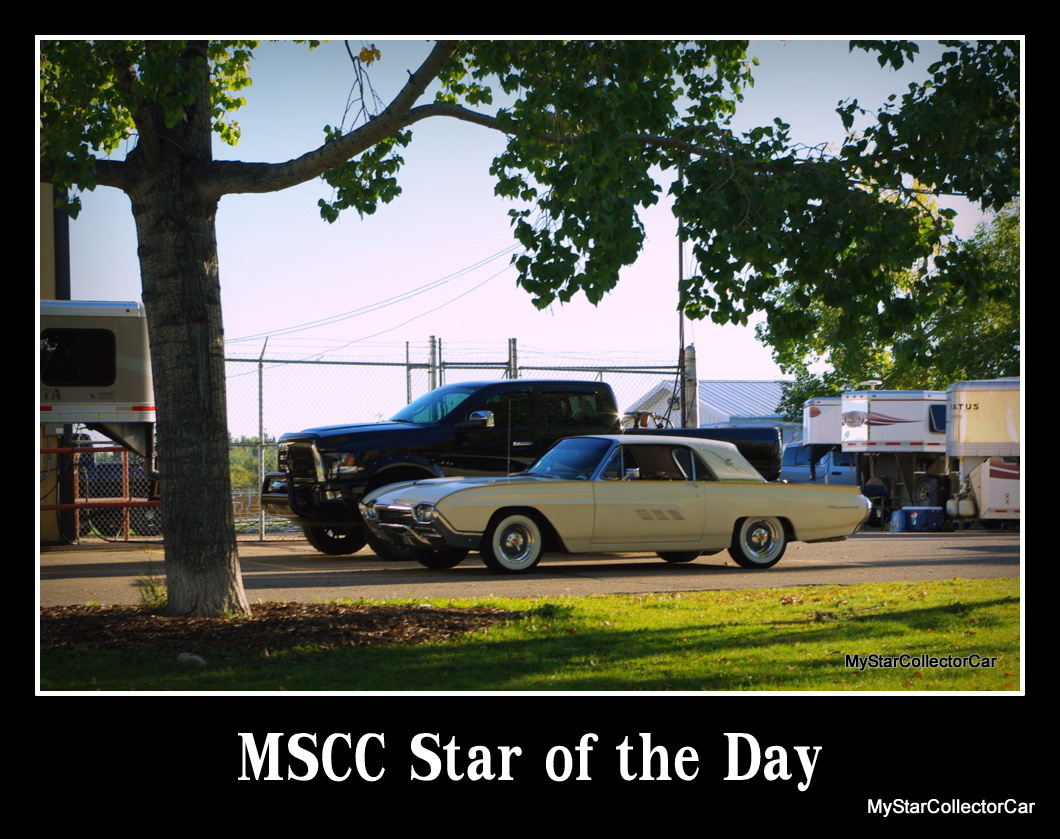 MSCC SEPTEMBER 12 STAR OF THE DAY: NOTHING BETTER THAN A BULLET BIRD ON A BALMY SEPTEMBER NIGHT
September can be a roll of the dice with weather patterns.
You can literally go from hot and sunny to cold and rainy overnight in September.
"That kind of uncertainty keeps car guys awake at night."
This MSCC Star of the Day (seen last night) proves there's nothing better than a Bullet Bird on a balmy September night.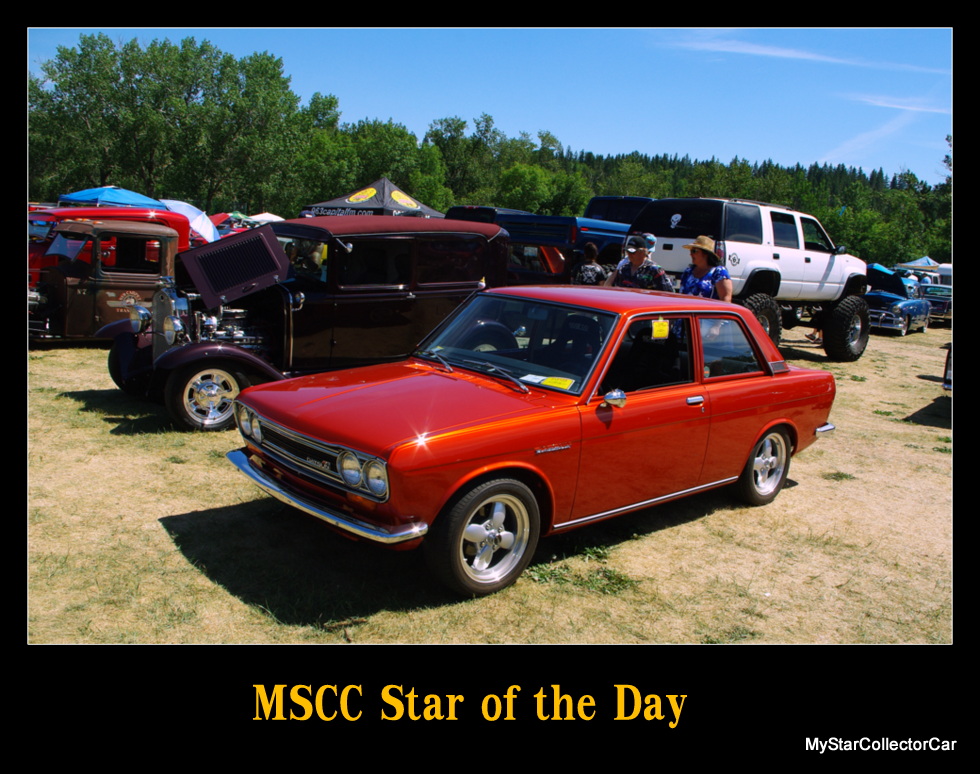 MSCC SEPTEMBER 11 STAR OF THE DAY: DATSUN 510—WHAT WAS ONCE COMMON IS NOW RARE
The Datsun 510 really took off in North America when people saw gas prices climb at an unprecedented rate in the early 70s.
They were affordable, efficient, reliable, well-designed and practical cars so they really caught on with buyers as first or second cars.
There were well over a million of these Datsuns made over its run and for years you saw them all over the place but now they're extremely hard to find.
This MSCC Star of the Day Datsun 510 is a great example of "what was common is now rare".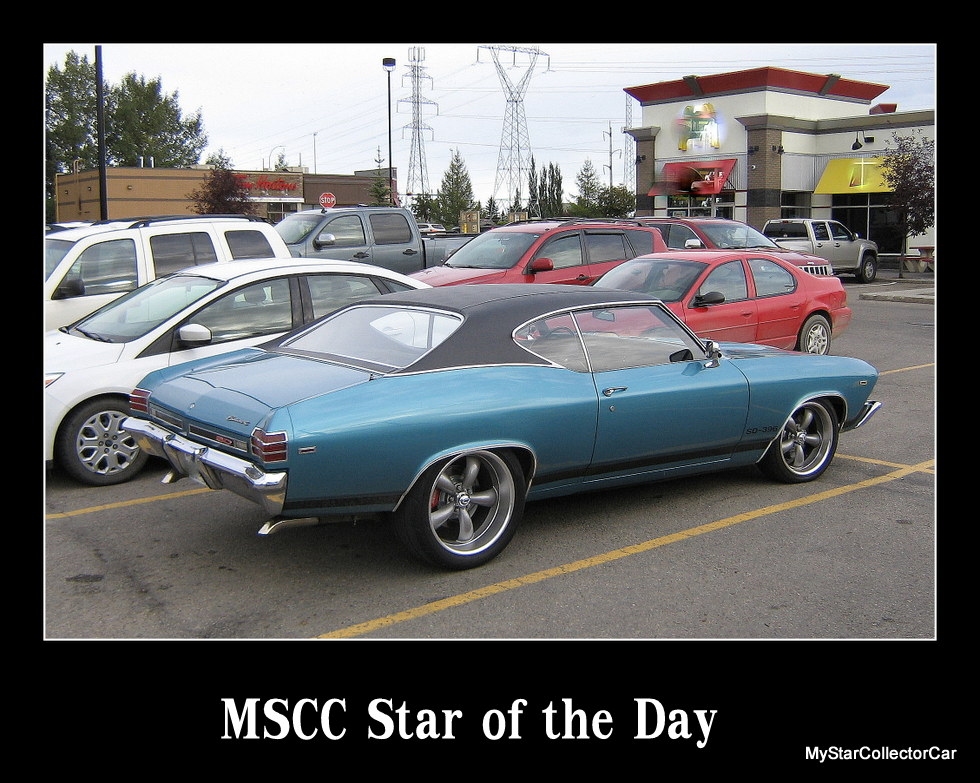 MSCC SEPTEMBER 10 STAR OF THE DAY: PONTIAC BEAUMONT SD 396—CANADIAN FOR SS 396
Chevelles are some of the most beloved cars in the world of old iron.
"They were the perfect size—just between compact and full-sized so a big block didn't overwhelm a Chevelle—it enhanced it."
Pontiac had a version of the Chevelle in Canada called the Beaumont and it did exceptionally well in the Canadian market.
This MSCC Star of the Day was in a parking lot yesterday—it's a Beaumont SD 396—Canadian for SS 396.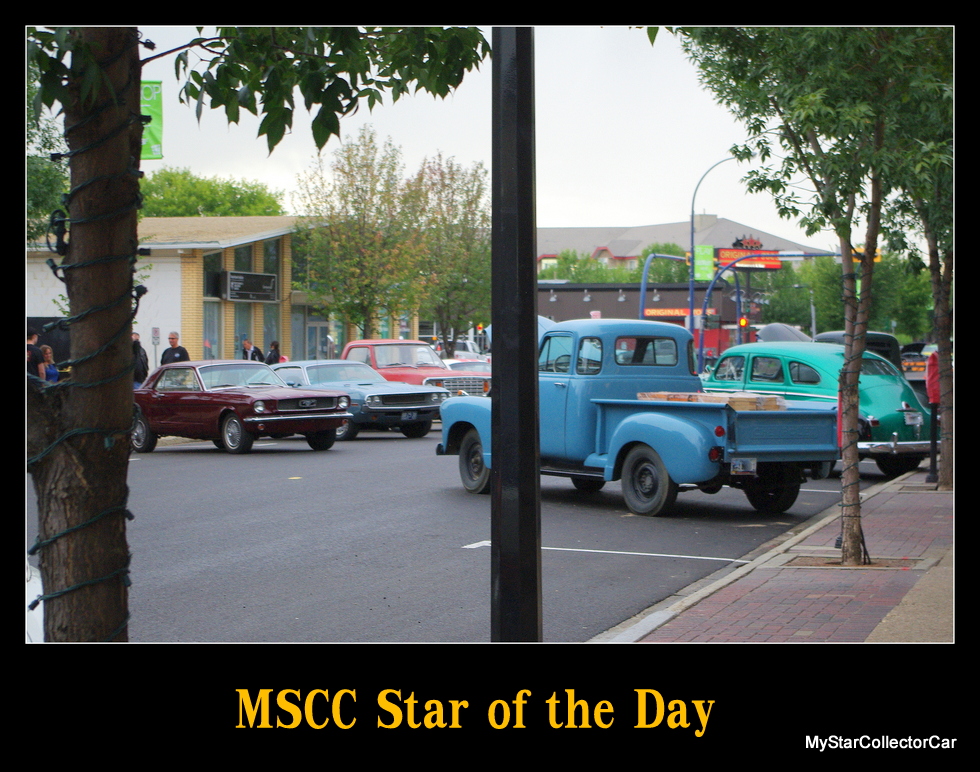 MSCC SEPTEMBER 9 STAR OF THE DAY: CAR GUYS WHO KNOW THE CLOCK IS TICKING
You see more old iron out on the street in late summer and early fall because cars guys are like geese.
They know when the snow is going to fly and that means geese and classic rides are going to disappear.
Geese head south and vintage iron heads to the garage when the temperature dips from "what a nice day" status to "what the @#$%" status.
This MSCC Star of the Day picture was taken last night when a group of car guys braved a nasty night at a downtown show because they know the clock is ticking on summer.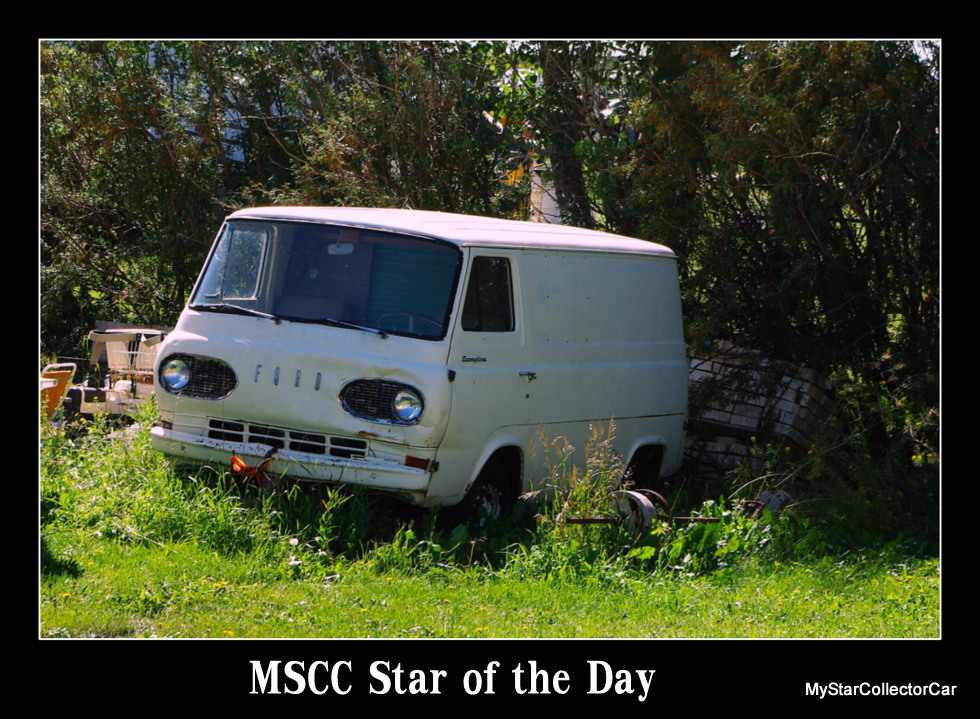 MSCC SEPTEMBER 8 STAR OF THE DAY: ECONOLINE VANS—DOOR NUMBER TWO FOR HIPPIES
VW vans were the ride of choice for your average hippie back in the late 60s. No one is really sure why the counterculture embraced the VW van but money was a big factor.
7 or 8 hippies could scrape together enough cash to buy a VW van and drive it across the country but there was another preferred ride for these long-haired vagabonds of the highway.
This MSCC Star of the Day is a forlorn old Econoline van—door number two for hippies.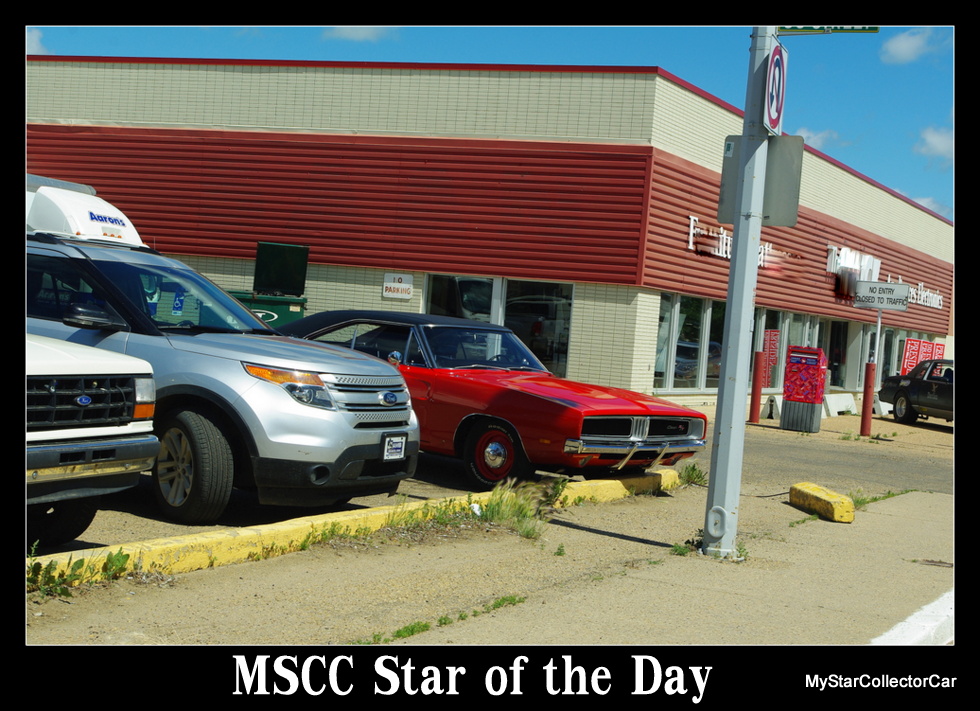 MSCC SEPTEMBER 7 STAR OF THE DAY: '69 CHARGER—WANT TO REALLY STAND OUT IN A PARKING LOT?
Most people have misplaced their car in a parking lot because it's an easy mistake.
Every SUV pretty much looks like every other SUV in 2015 because they're formed out of the same cookie cutter.

Who can blame an owner for the confusion?
This MSCC Star of the Day '69 Charger is the solution if you really want to stand out in a parking lot.
CLICK HERE to Like us on Facebook
CLICK HERE to Follow us on Twitter
CLICK HERE to Follow us on Pinterest Please re-post this if you like this article.