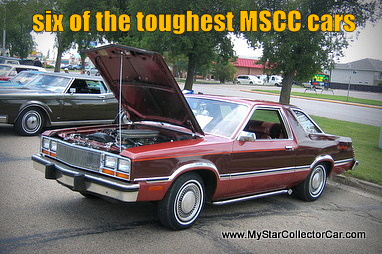 This is a great job because you get to see so many incredible rides and hear so many stories that only guys with 10-30 weight oil for blood can really understand.
Those people who are outside the hobby will never get it but those within the hobby will always love a good car story whether it's about finding, building or occasionally wrecking a cool ride.
That's why it was so hard to pick six of the toughest cars from past MSCC stories because there are so many choices.
The easiest way to narrow it down was to go with a theme and one of my favorite looks is understated cool masquerading serious muscle.
I like cars that are kind of subtle, the dog dish look in a Plain Jane package really works for me so here are six MSCC stories (in no particular order) that really rocked my world. I saw these cars in person and every one of them reached me at a gut level.
One of them was this 1963 Ford Galaxie with a factory 427 cubic inch monster under the hood. This car looked non-threatening but it was street thug wrapped in a car that looked like something so mild your Great Uncle Bill would have driven 50 years ago.
Most people look at a 1980 Mercury Zephyr and see a car with no toughness potential but this one was a bloody ambush waiting to happen. I saw this car at a Ford show thought it was a well-preserved car for its age. I even considered talking to the owner but moved on. Fortunately, Jim didn't and he ended up with a 'sleeper of the year' story because this Zephyr is a brute force machine disguised as a librarian's car.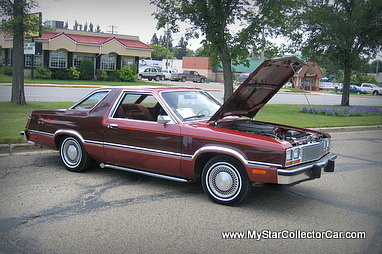 Mopars are well known for their muscle car history and the earliest versions of muscle car Mopes came in the form of the letter cars. This '59 Chrysler 300 E really caught my eye because it was a little weathered but very cool. A lot of people who looked at this car did not realize that it could still crack 130 miles per hour with ease.
There was a fairly mild-looking '65 Dodge Coronet wagon at a show and it looked like something you'd take on a summer vacation back in the mid-60s—except for the 440 under the hood and the 5-speed manual on the floor. Very cool car, great story.
This '66 Chevy 4-door sedan was another Clark Kent ride because it was originally a factory 427 car and now it has a 454 under the hood. It looked like the kind of car high school kids would have been ashamed to drive to school because of the extra doors and no babe appeal but in the real world, this car was an ambush waiting to happen.
Finally this '65 Pontiac GTO was cool enough to chill beers in stock form but it had a 502 Chevy heart beating under its hood. It still looked stock but this crazy Poncho was clearly on steroids in a very understated way. It telegraphed stock on the surface but it was definitely Frankenstein on 4 wheels.
The theme was understated toughness and every one of these classic rides pulled it off with Steve McQueen flair.
Happy motoring.
Jerry Sutherland
CLICK HERE to Like us on Facebook
CLICK HERE to Follow us on Twitter
CLICK HERE to Follow us on Pinterest