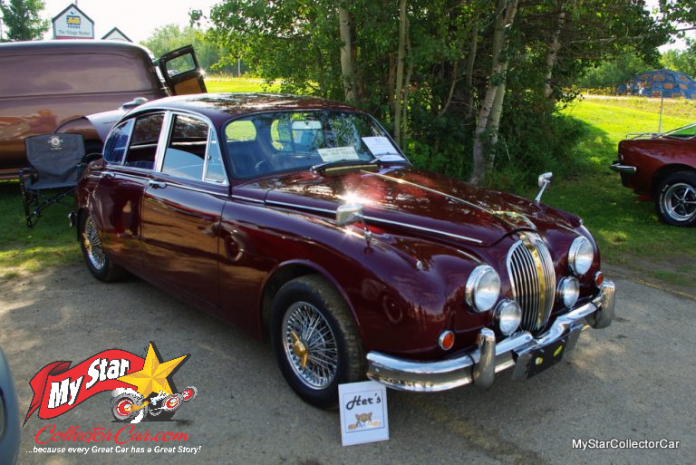 Your birth year defines you in many ways.
In its purest form, your birth year is a good way to tell you how many trips around the sun you've made.
In its best form it's a classic car built the same year you were born.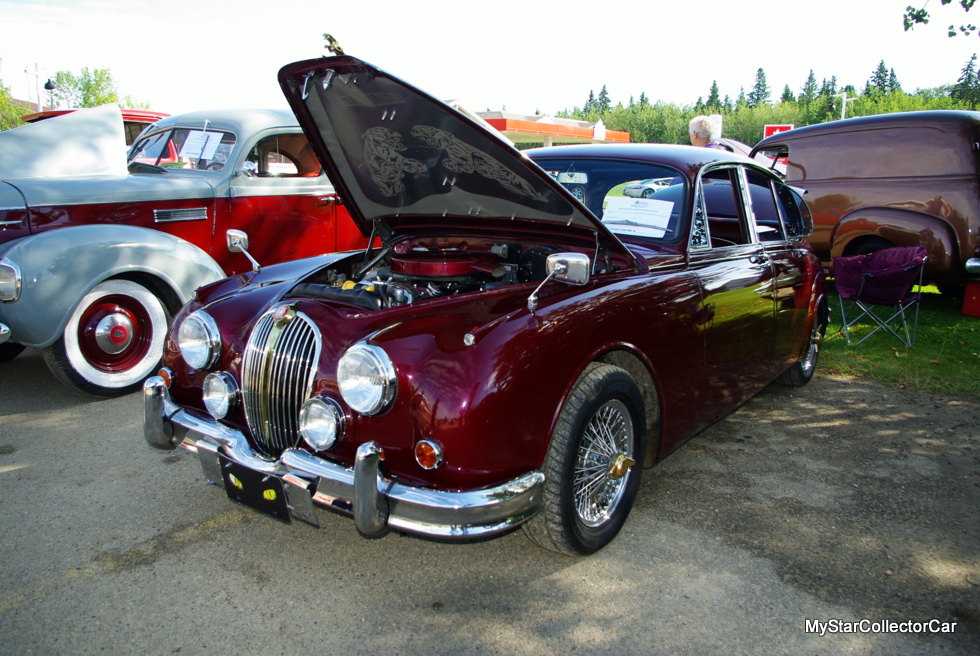 Leona Hrdlicka picked the best form when she started a search for a car built the same year she was born—1961. She had no particular car in mind but when she saw an ad for a 1961 Jaguar that was the one for her—it was an instant bond. This was an estate car and the family hated to sell it but reality stepped in and so did Leona.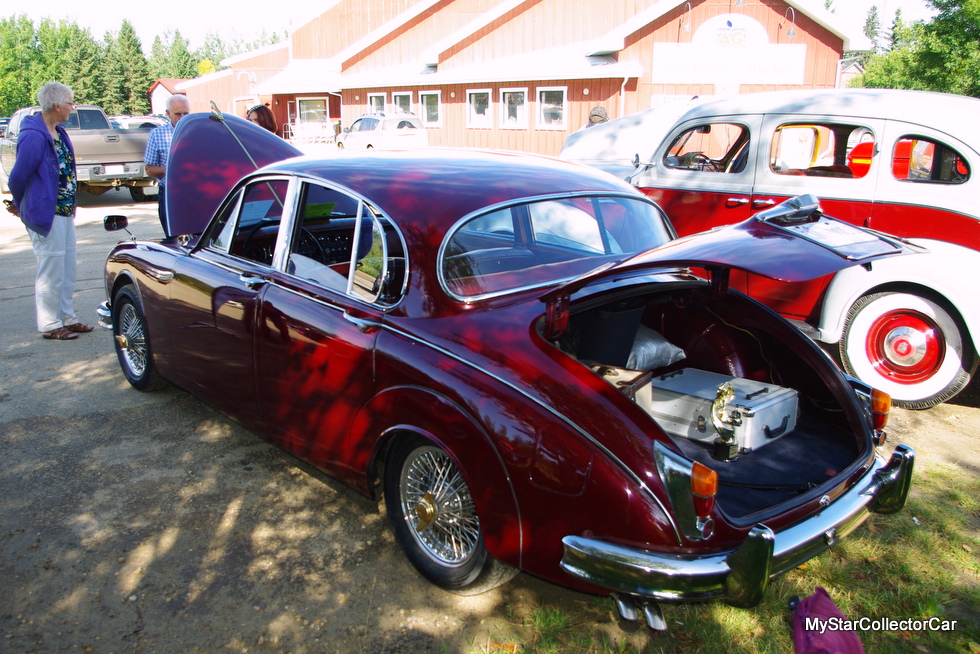 Leona's husband was less enthusiastic about the Jag because he's an auto tech so he was well aware of the various problems found in vintage Jaguars. He knew they had rust issues, mechanical issues and electrical systems that are the punch lines for a joke. In fact Leona he hated Jags so much Leona cut a deal—if they decided they both hated it after they brought it home it was gone.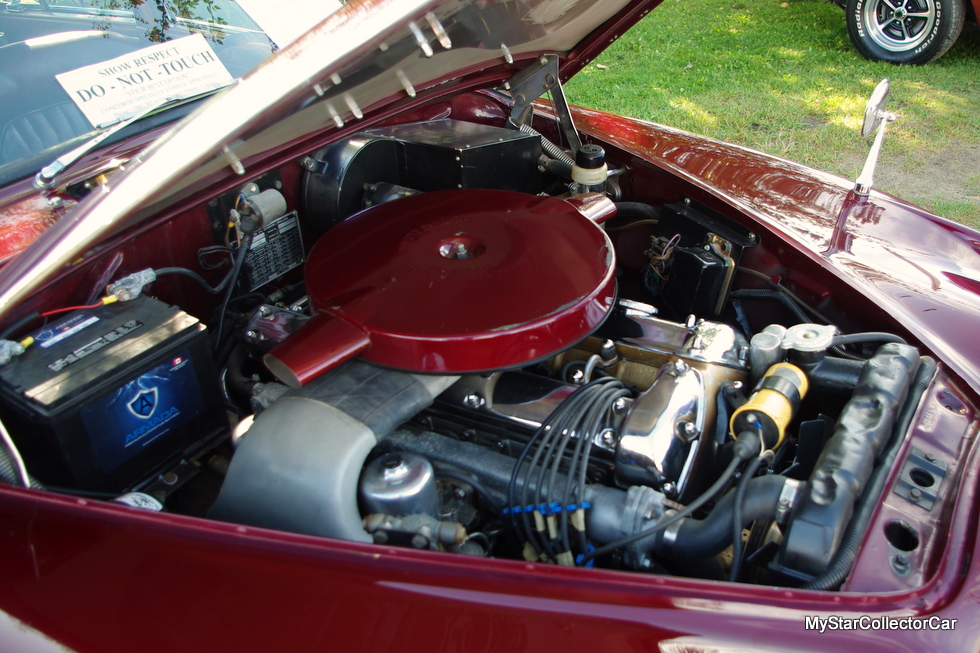 Nevertheless Leona, her husband and her brother (a British car fan) made the trip to look at the car and what they saw was a mixture of good and bad. The bad was superficial because the car had been stored so long (15 years) in the garage it had accumulated a major layer of dust and grime. Leona admitted it was so dirty "you couldn't tell what color it was" and the mice had turned it into their personal kingdom.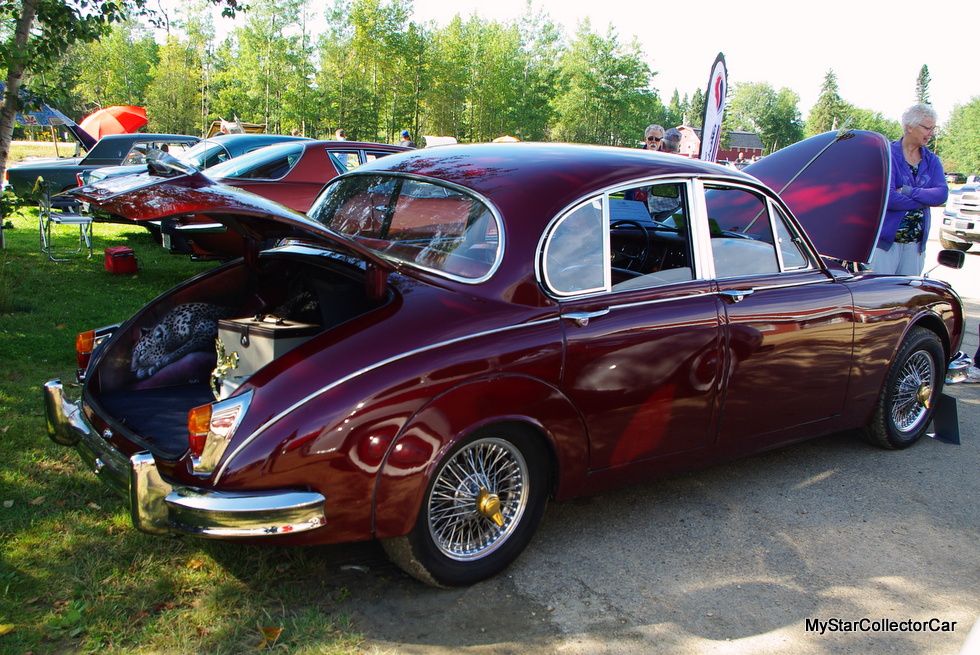 The good news was the story behind the car. It was in exceptional shape because it had a mere 34,000 miles on it. This was a very solid car above and below the beltline so Leona's husband was encouraged by the pristine metal under all that dirt.

Leona brought the car home and she took on the nasty job of detailing a very grimy car—the interior was a disaster thanks to the mice but she brought the leather (moose hide in a retro-fit) back to life. She said it had oxidized so much it changed color and even now the hide and the leather require regular maintenance because it has dried out so much over the long years of storage.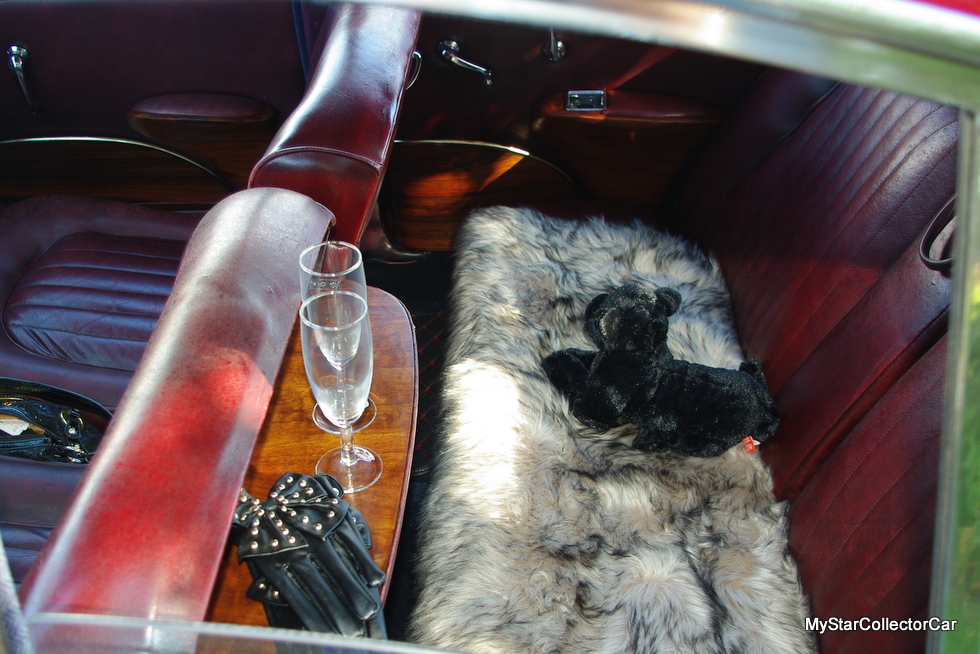 The previous owner had "begun a restoration but didn't really know what he was doing" so Leona's husband had work ahead of him to undo and repair the amateur hour work and replace the muffler.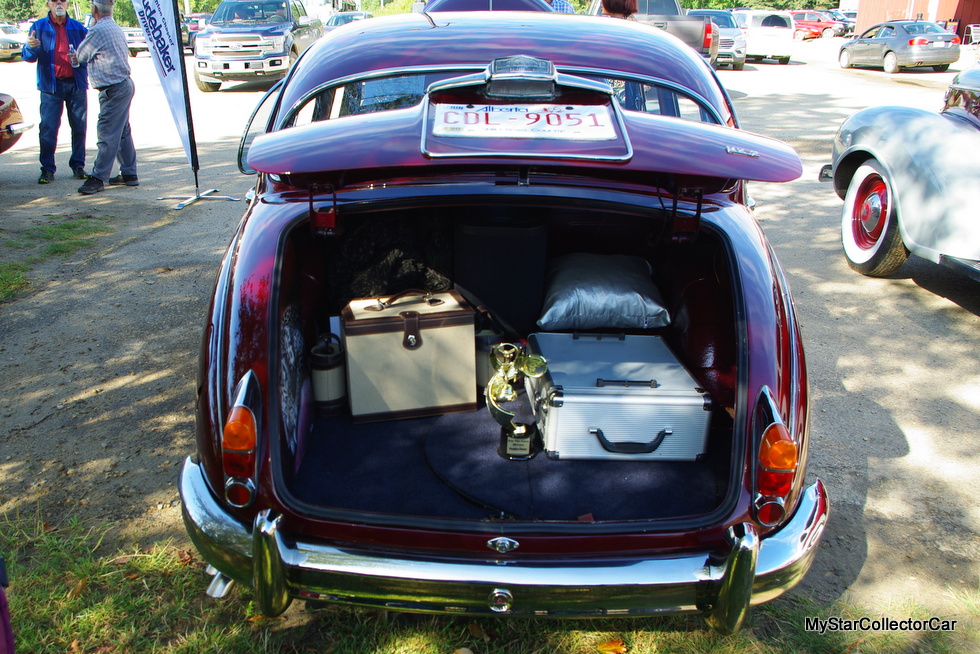 Leona kicked in her own talents when she built a custom Jaguar-themed panel cover for the trunk mounted fuel pump. She also added a remote-controlled Jaguar electronic growl under the hood to keep the cat theme alive and well for spectators.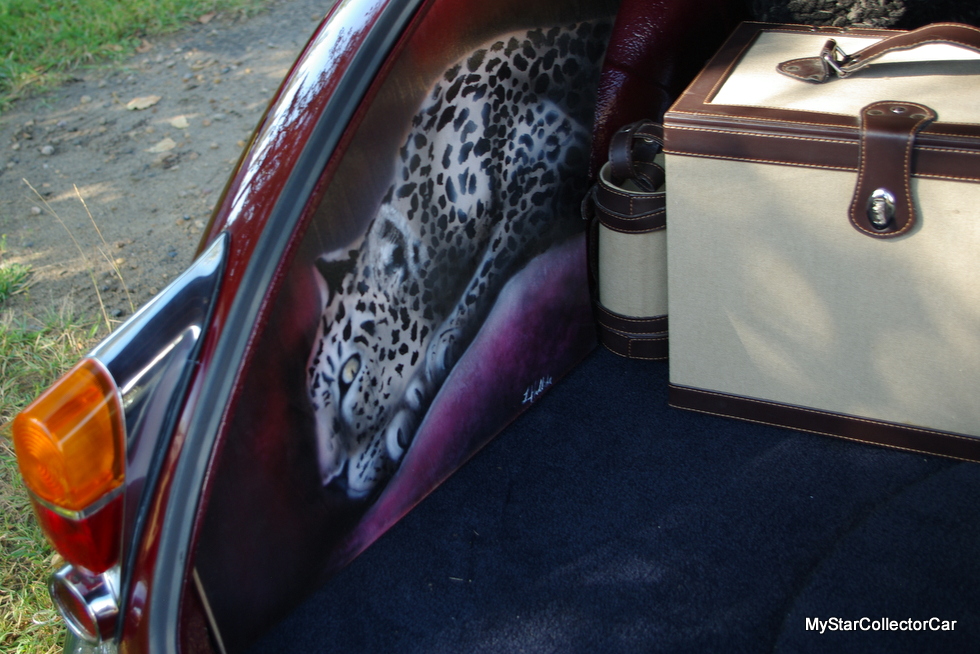 Leona adapted to the Jaguar driving experience thanks to the power steering but the 4-speed overdrive  manual with the non-synchronized first gear still give her a learning curve.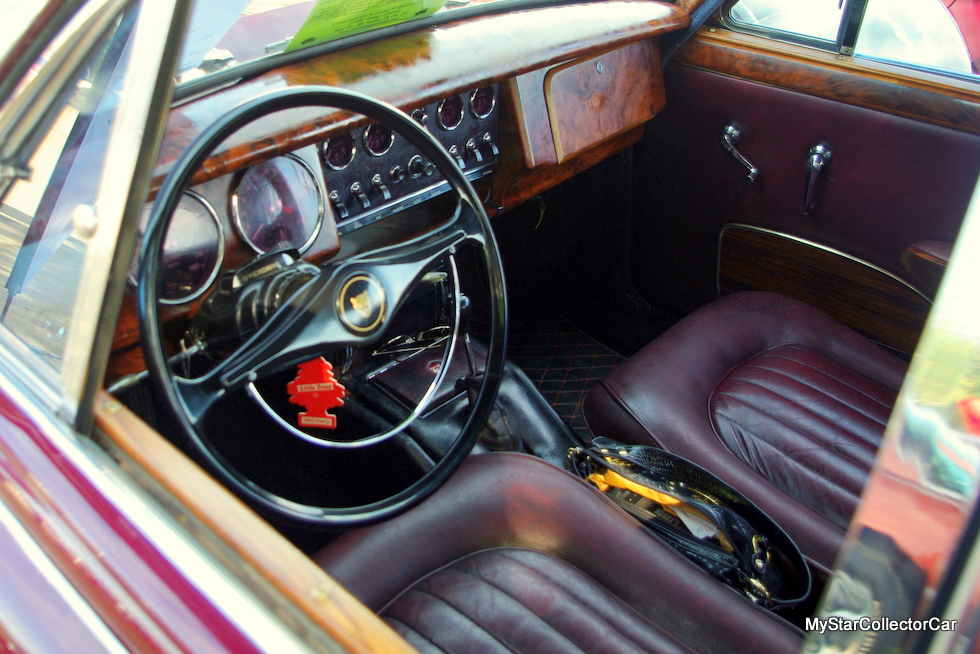 The overall experience behind the wheel is exceptional and Leona has set a goal to drive it through the mountains to Canada's west coast but her husband wants to confirm it's up for the run. He's a mechanic first and a Jag fan second so it's still under evaluation.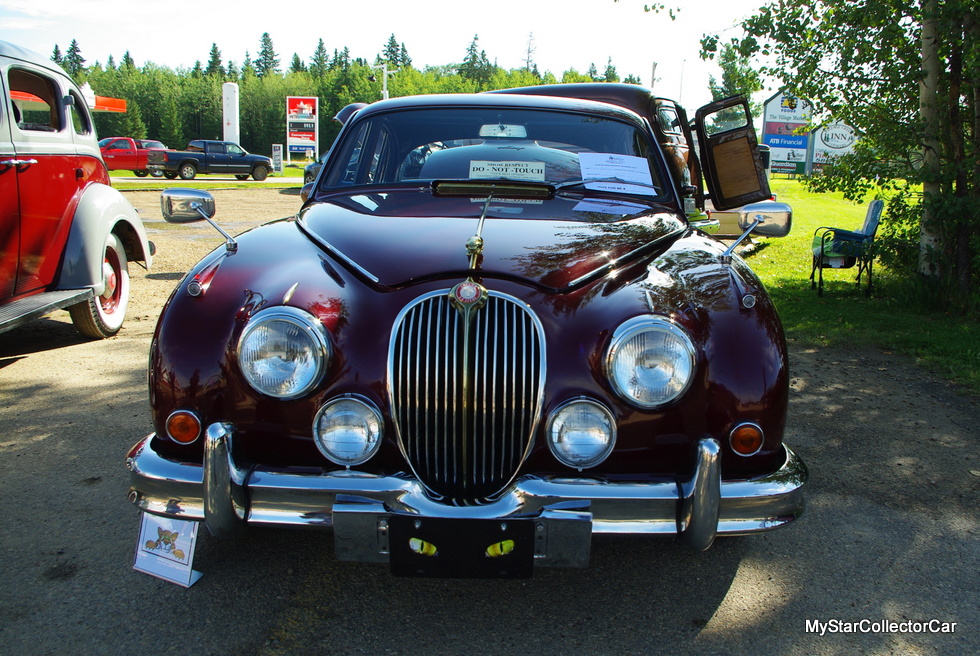 By: Jerry Sutherland
Jerry Sutherland is a veteran automotive writer with a primary focus on the collector car hobby. His work has been published in many outlets and publications, including the National Post, Calgary Herald, Edmonton Journal, Ottawa Citizen, Montreal Gazette, Saskatoon StarPhoenix, Regina Leader-Post, Vancouver Sun and The Truth About Cars. He is also a regular contributor to Auto Roundup Publications.
Please re-post this if you like this article.