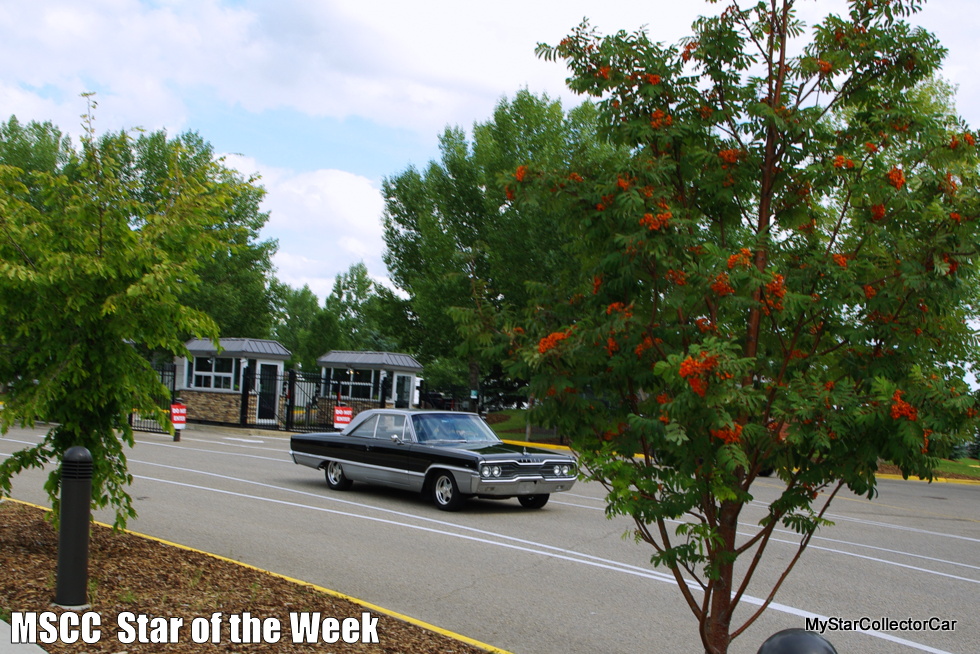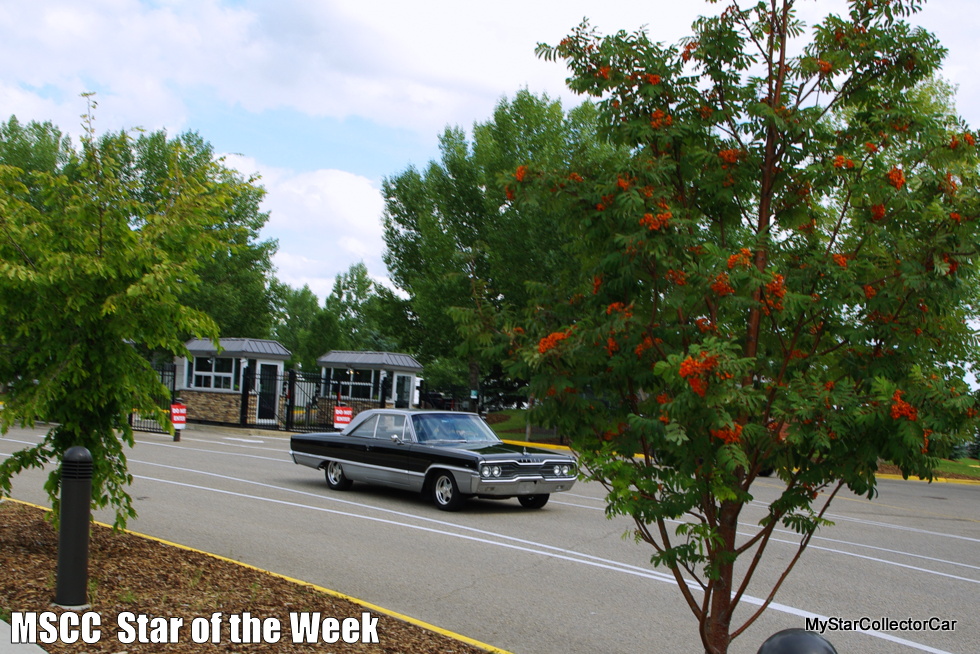 MSCC JANUARY 17 STAR OF THE WEEK: THE '66 DODGE LINEUP CAME IN MANY FLAVORS
We live in a very generic 2016 automotive world because you could write the choices down on a matchbook.
We used to have well-defined choices when we walked into a dealer and nowhere was that more evident than a Dodge showroom in the 60s.
'You could buy a compact Dodge Dart, mid-sized Dodge Coronet, full-sized Dodge Polara, Dodge truck or Dodge van back in '66 and every one of them had unlimited options and models within the various categories.'
This MSCC Star of the Week '66 Polara was one of many flavors in the Dodge lineup back in 1966.
MSCC JANUARY 16 STAR OF THE DAY: NOT AS GLAMOROUS AS THE DEUCE COUPE BUT STILL VERY COOL—'32 FORD TUDOR
The deuce coupe is the Holy Grail of hot rods.
'The Beach Boys introduced the term "deuce coupe" to the mainstream public in 1963 but hardcore hot-rodders knew all about these cool little Fords long before 'Little Deuce Coupe' charted on AM radios all over the world.'
The Beach Boys featured a three-window '32 Ford coupe on the album cover but American Graffiti immortalized the five-window deuce coupe—both versions were at the top of the food chain.
This MSCC Star of the Day is a '32 Ford Tudor—not as glamorous as the deuce coupe but still very cool.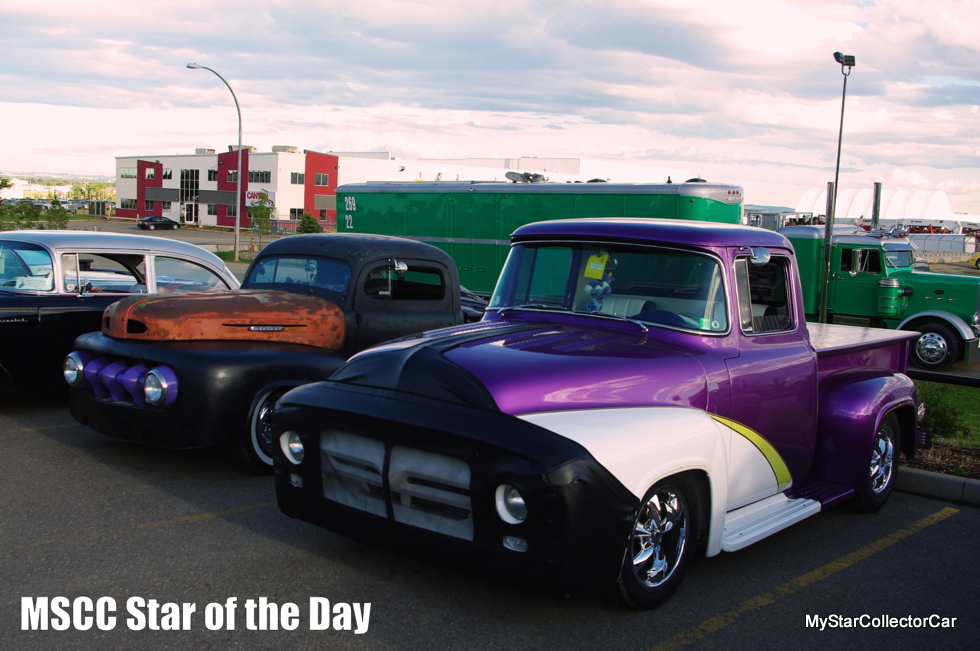 MSCC JANUARY 15 STAR OF THE DAY: TWO CLASSIC FORD TRUCKS—BEAUTY IS IN THE EYE OF THE BEHOLDER
Some car guys love to keep a roof stock because they want to retain the classic look of an old ride even if the guts of the ride are completely non-stock.
Other car guys get the sawzall out and have the roof chopped in less time than it takes to finish a Big Mac.
'There is no right or wrong on this issue because beauty is in in the eye of the beholder so a stock roof looks overwhelmingly ungainly to one car guy while a chopped roof looks like an idea that was cooked up and acted on after a quart of Jack Daniels to the next car guy.'
This MSCC Star of the Day is a look at two old Ford trucks with a stock and a chopped roof— beauty is in the eye of the beholder.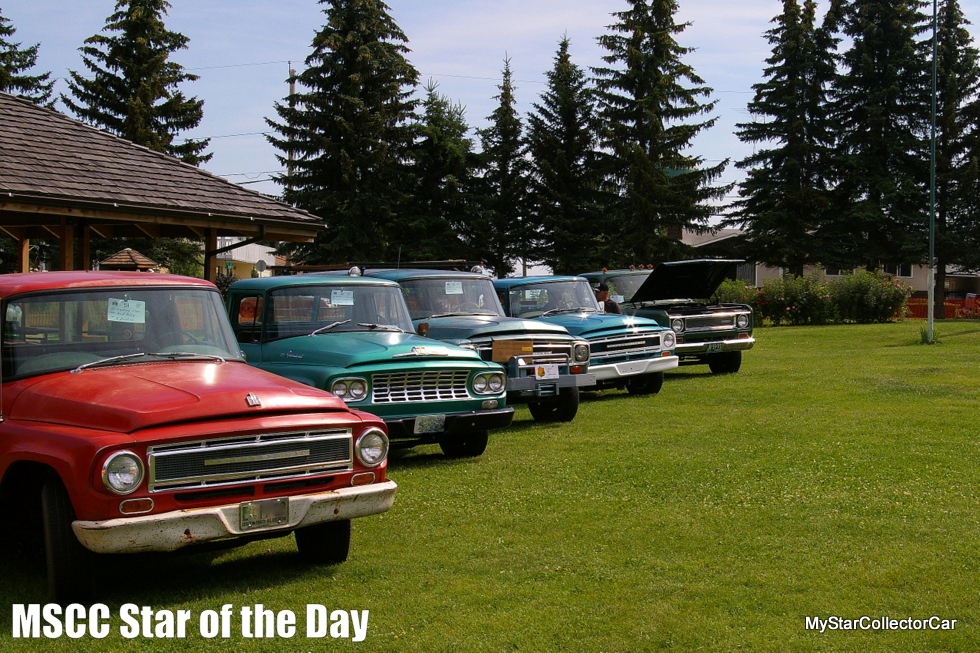 MSCC JANUARY 14 STAR OF THE DAY: THE IHC GUYS—AN EXCLUSIVE CLUB FOR DEDICATED TRUCK GUYS
There is nothing like an exclusive club to make the members feel good about it.
'An exclusive club is exclusive because by definition it isn't easy to be part of an exclusive club—if it was easy it wouldn't be exclusive and car clubs can be the toughest clubs to join if you're not a true kindred spirit.'
Groucho Marx summed up non-commitment to clubs best in the words "I don't want to belong to any club that will accept me as a member".
This MSCC Star of the Day is a picture from 2007 when a group of committed IHC owners held a major show—they were truly an exclusive club for dedicated truck guys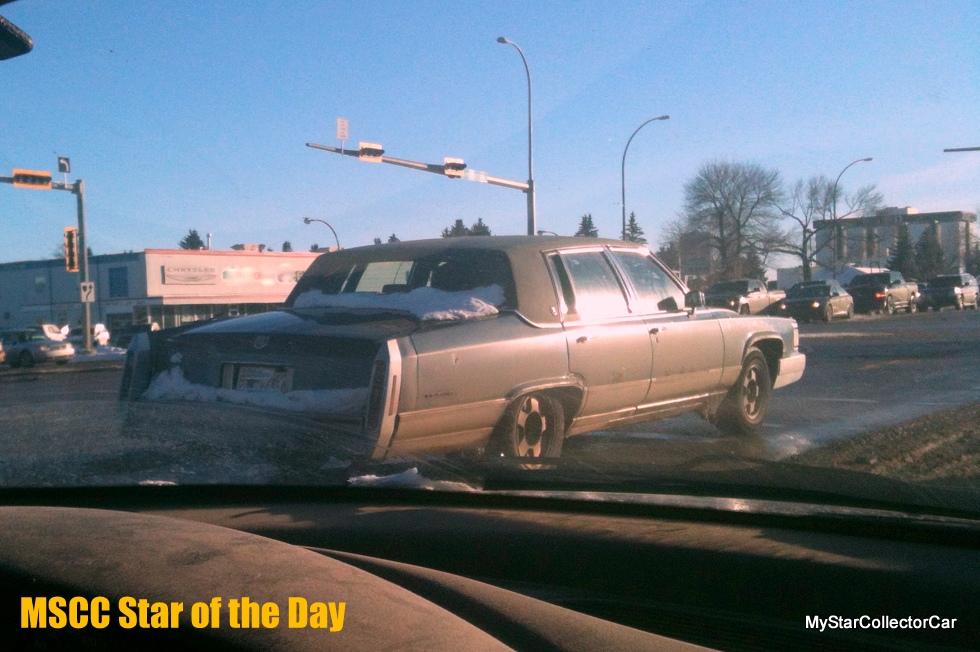 MSCC JANUARY 13 STAR OF THE DAY: DRIVE A GIANT OLD CADDY AND PUNCH WINTER IN THE MOUTH
Winter is a march of death for cars.
'The brutality extends from the cold, the salt, the freeze-thaw and streets with just enough ice to turn your 4500 pound car into a giant bobsled with bad steering.'
Things like state of the art winter tires, ABS and traction control have helped 21st century drivers battle winter but there's a low-tech solution.
Today's MSCC Star of the Day is this old Caddy in traffic yesterday because if you run a stable-driving, classic ride like this in January you can punch winter in the mouth.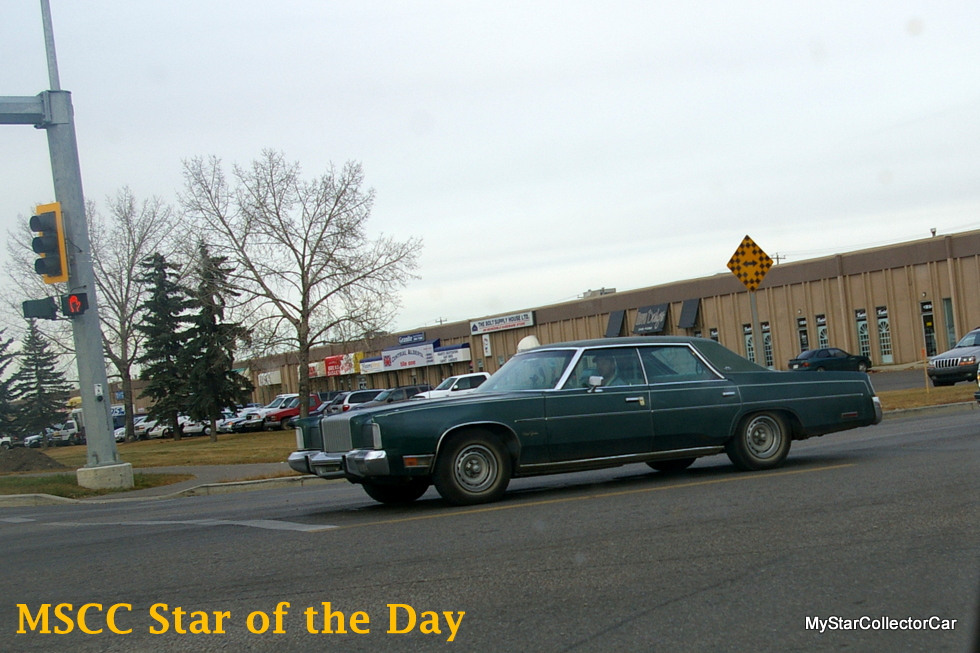 JANUARY 12 STAR OF THE DAY: 1978 CHRYSLER NEW YORKER—END OF AN ERA WHEN SHEER MASS MATTERED
The 1970s started big and ended smaller.
'There were many reasons for this 70s era devolution in automotive size but the biggest culprits were gas prices (thank OPEC) and government regulations (thank fat bureaucracies).'
The last gasp for Chrysler big iron came in 1978 when disco ruled the airwaves and the world was a lesser place for it.
This MSCC Star of the Day '78 Chrysler New Yorker in traffic back in 2007 showcased the end of an era when sheer mass mattered.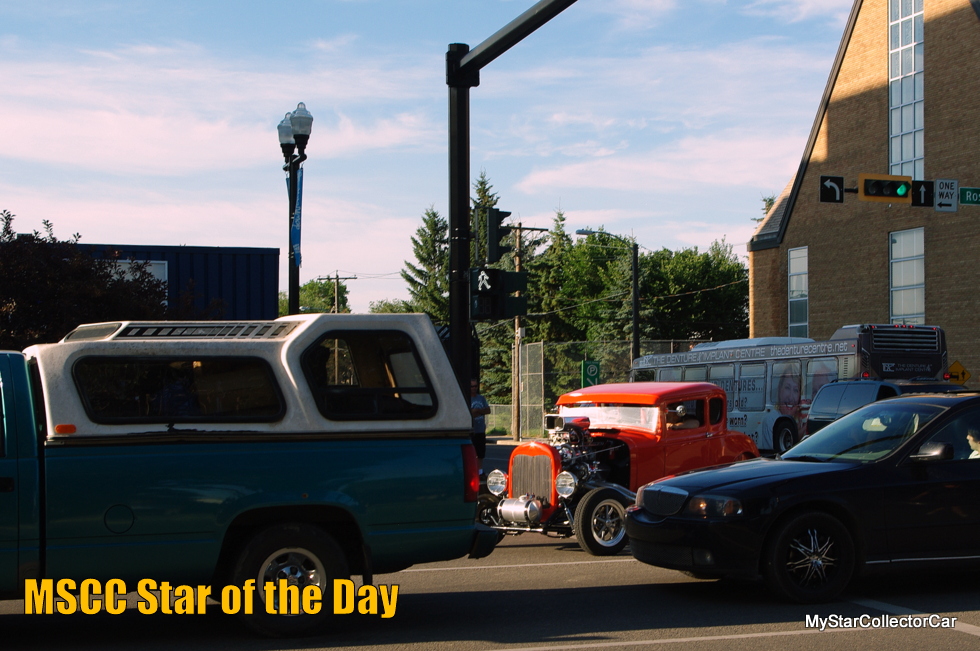 MSCC JANUARY 11 STAR OF THE DAY: CLEAR EVIDENCE ALL CARS ARE NOT CREATED EQUAL
There's a pretty solid rule of thumb in 2016.
Today's cars are essentially cloned from the same three or four platforms regardless of where they're built.
'There's very little individuality on display in 2016 traffic because today's cars are like zebras—they blend together in a maze of stripes unless something different shows up in this herd of sameness.'
Today's MSCC Star of the Day is something different in a herd of automotive sameness—clear evidence all cars are not created equal.
CLICK HERE to Like us on Facebook
CLICK HERE to Follow us on Twitter
CLICK HERE to Follow us on Pinterest
Please re-post this if you like this article.
Star of the Day page sponsored by Southside Dodge