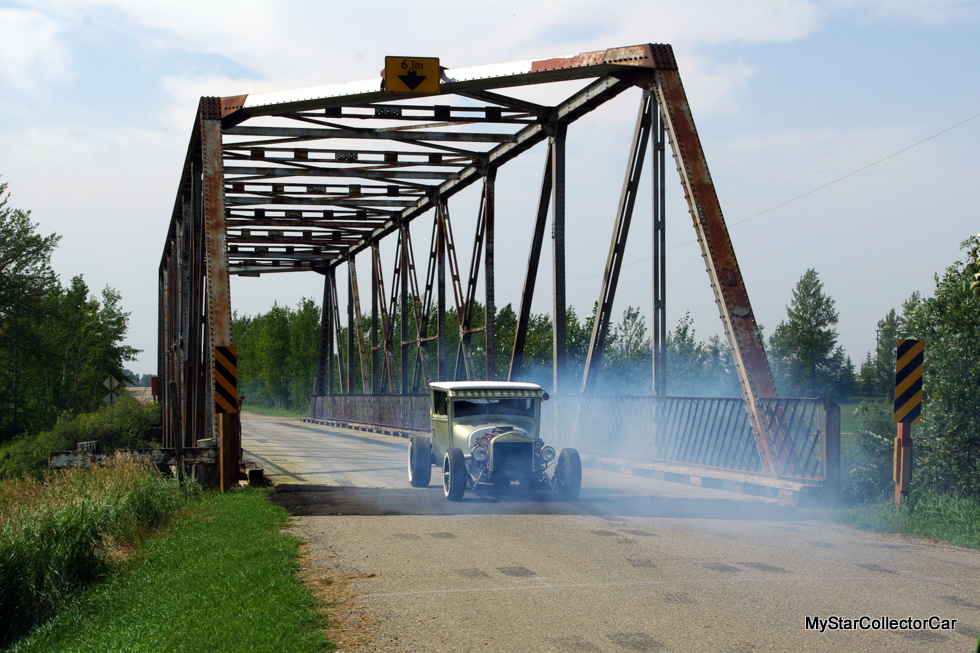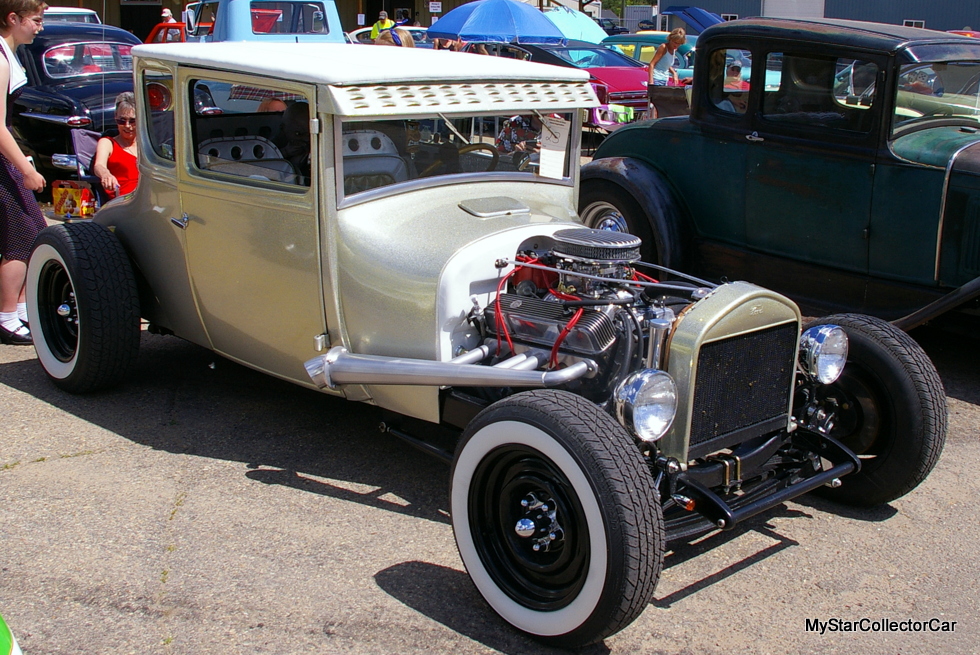 Dana Henry is proud to be a car girl and 1960s-era hot rod fan.
Her father liked hot rods when he was a young car guy and his interest in these cool customs influenced Dana in a big way throughout her entire life. "I was born into the hobby", in Dana's words, although her husband Joel calls the car hobby a lifestyle.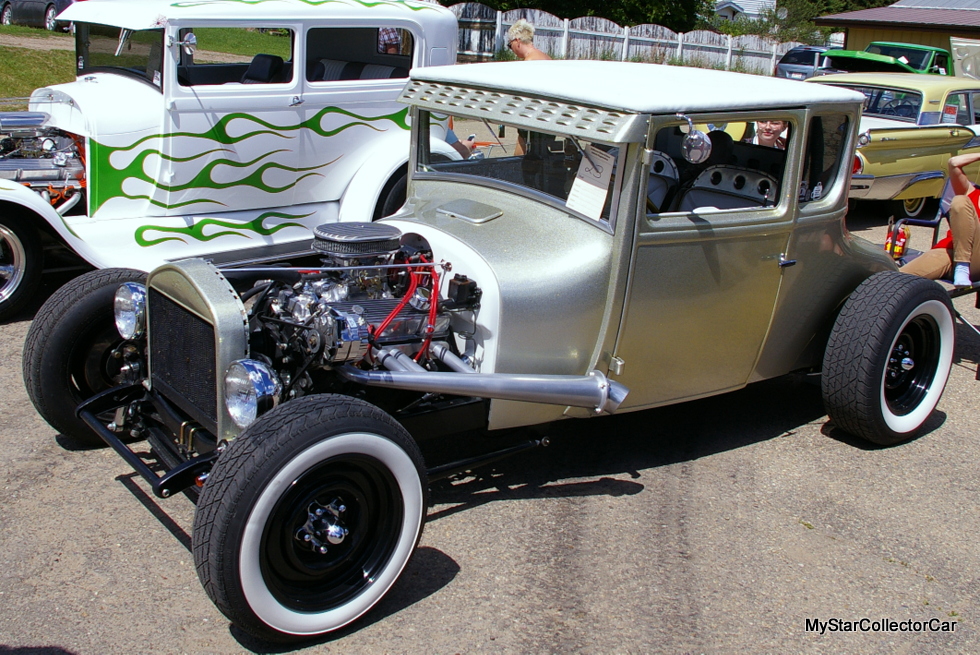 Later in life, Dana was able to drive her father's 1927 Model T hot rod for many years until she wanted to put her own stamp on a hot rod T project. The project involved many people, including her dad, to build the hot rod of her dreams.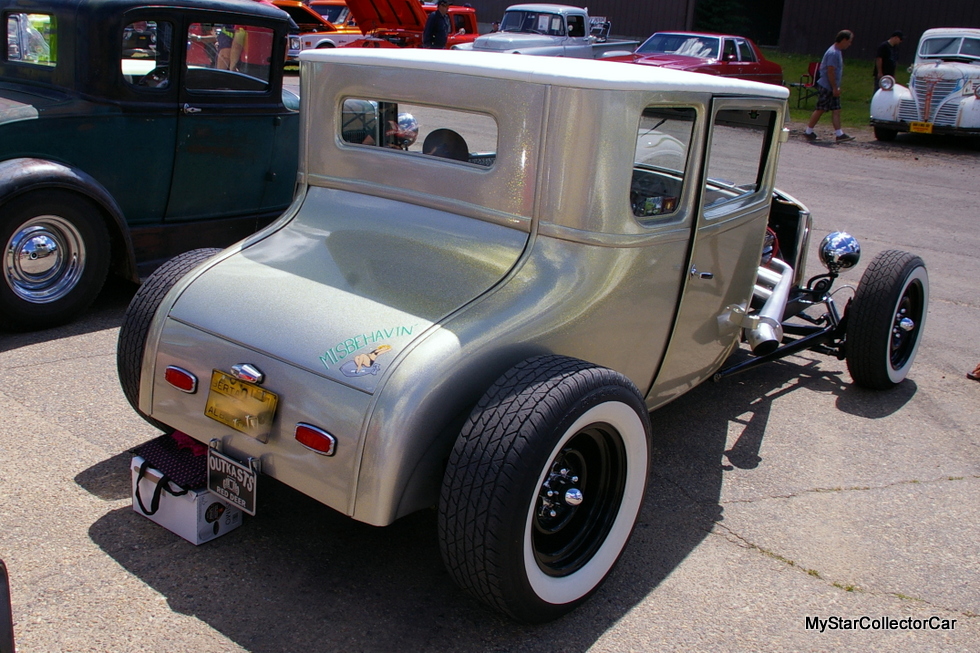 Dana and her father began the transformation when they chopped 5 ½ inches out of the roof pillars on the T. The Model T also has a 4-inch channel of the bottom end of the build. The result is a very cool representation of a hot rod era that took place before Dana was even born-because they were her dad's dream rides when he was a young car guy in the Sixties.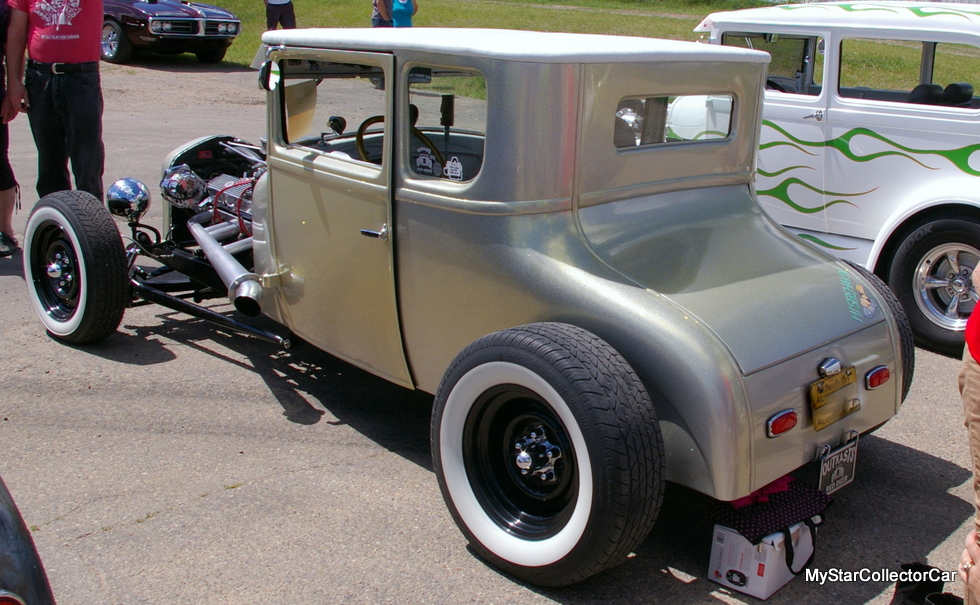 Dana mentioned that her roots as a car girl actually started at a very early point in her life when she purchased an Austin pedal car for 20 dollars, fixed it up, and sold it for 500 dollars.
The 500 dollars was parlayed into another purchase when Dana became the owner of two 1965 Chevrolet Chevelles (one was a parts car) and sold the best of the duo for 4500 dollars.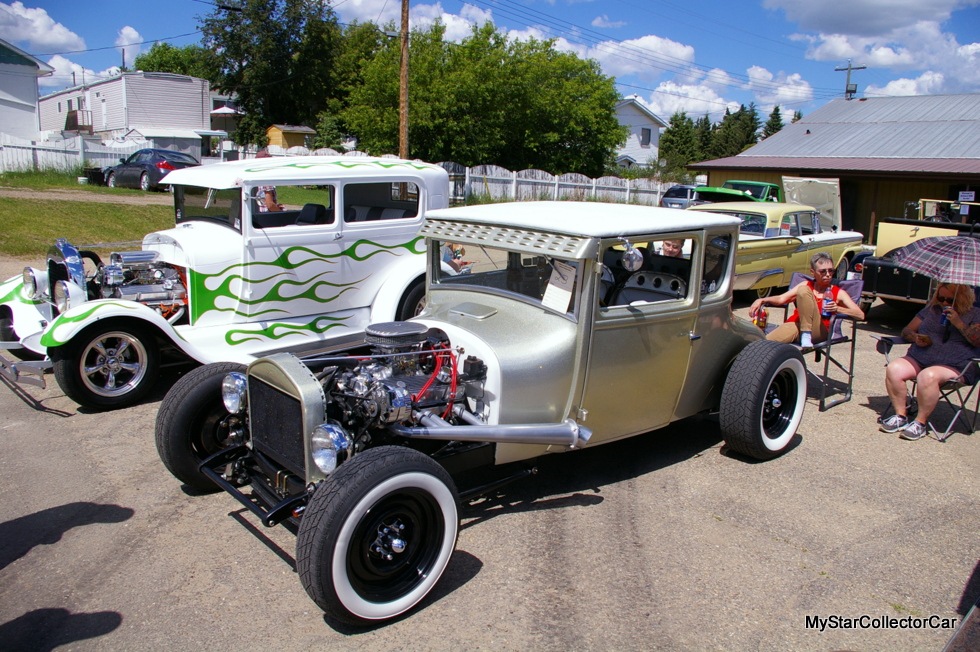 The entire profit proceeds became the seed money for Dana's purchase of the Model T, according to Dana. She was clearly focused about her big picture to own a Model T hot rod-even as a kid.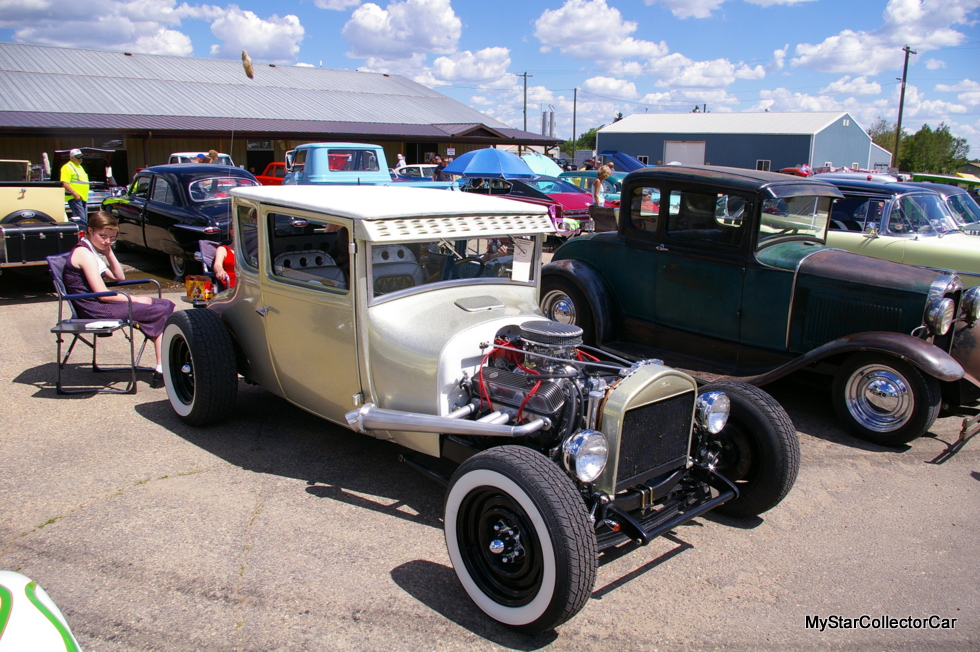 The Model T now sports a 350 Chevy engine that is hooked up to a Turbo 350 transmission, with a Chevy 10-bolt rear end that has highway gears. The new hot rod package is comfortable at highway (or better speeds) that will make Dana the leader of the pack on highway cruises if the spirit moves her.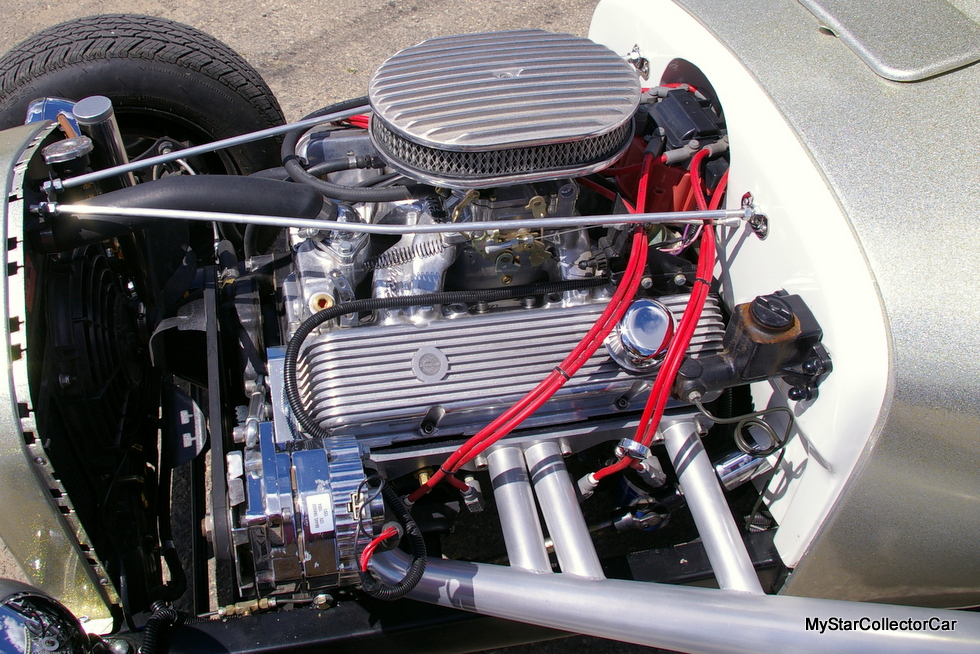 "It just want to keep going (at higher speeds)", in Dana's words.

The Model T also pulls down about 20 MPG on longer trips and Dana added her own views to this point: "If I wanted better mileage I would buy a Prius".       
The custom seats in the Model T are "really comfortable", according to Dana, and she has added other creature comforts to her hot rod, including electric wipers, tilt steering, and even heat–because she drives her T through some pretty tough conditions on her long treks.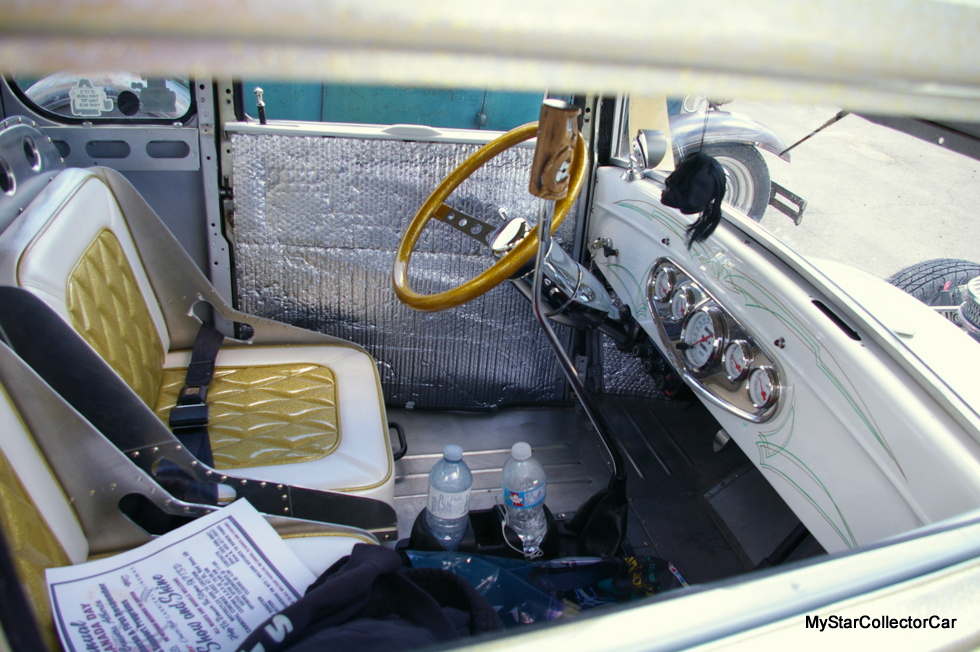 The net result is a very stylish '26 T hot rod that can handle anything that Dana throws at it during her many adventures behind the wheel of her custom T.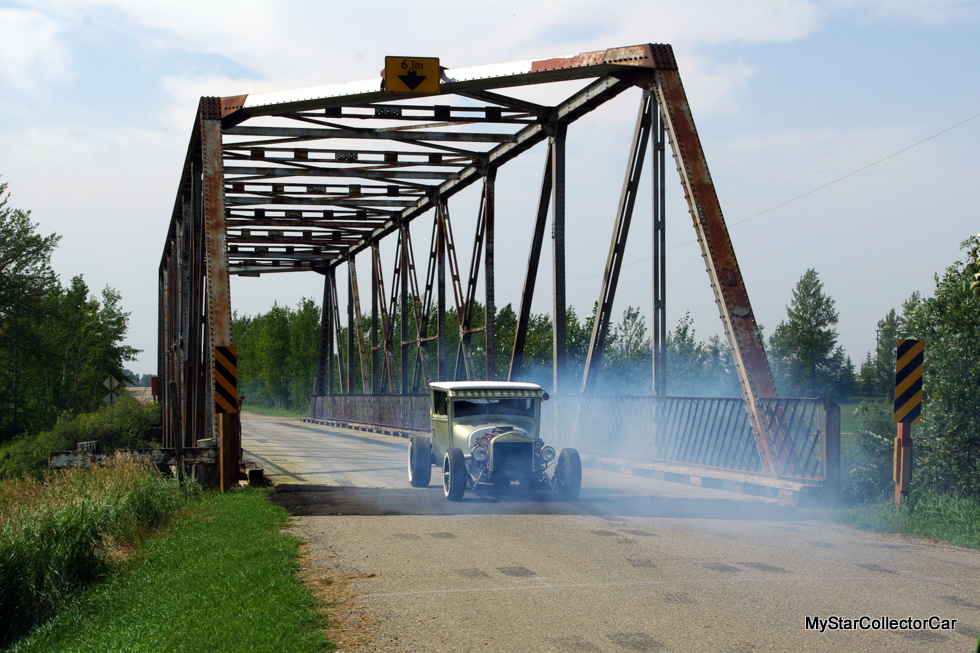 Dana has achieved her lifelong dream to own a vintage ride that reflects the hot rod philosophy of the 1960s-just like her dad. And she did it all with a little help from her car friends and her dad.  
BY: Jim Sutherland
Jim Sutherland is a veteran automotive writer whose work has been published by many major print and online publications. The list includes Calgary Herald, The Truth About Cars, Red Deer Advocate, RPM Magazine, Edmonton Journal, Montreal Gazette, Windsor Star, Vancouver Province, and Post Media Wheels Section.