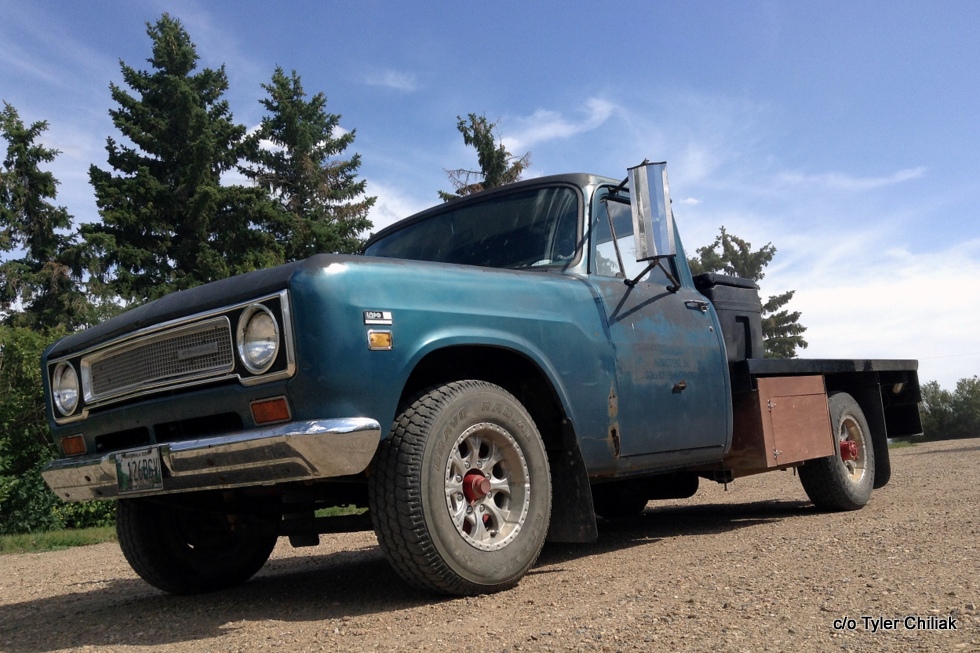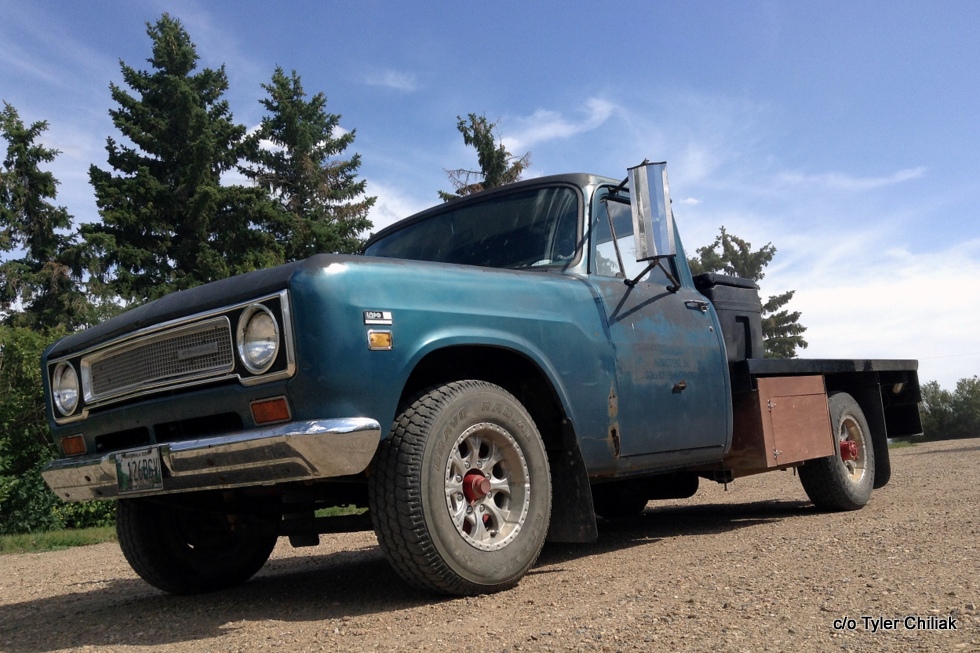 Rescue is a major theme with old iron because if they're not rescued the future is bleak.
'Many old cars and trucks go fast because once the useful days are over the next step is a one-way trip through a shredder.'
The other way old iron disappears slower—they rust into the ground on the back side of a pasture or bush.
Fortunately there are guys like Tyler Chiliak because he did rescue a very cool 1971 IHC 1310 1-ton. He was willing to tell the story behind this unique old workhorse so he answered a few questions about his pride and joy.
How long have you owned it?
"I have owned the truck for around 5 years now."
Did you have to do any work to the truck?
"Oh yes. I paid $400 and dragged it home from a farmers boneyard. I put plugs and wires and a carb kit on it and drove it for a while. Over the winter I rebuilt the engine, redid the brakes, changed the rear end, built the flat deck, and soundproofed the cab. I have since added fuel injection, changed the transmission from automatic to a 4-speed manual, and completely rewired the truck."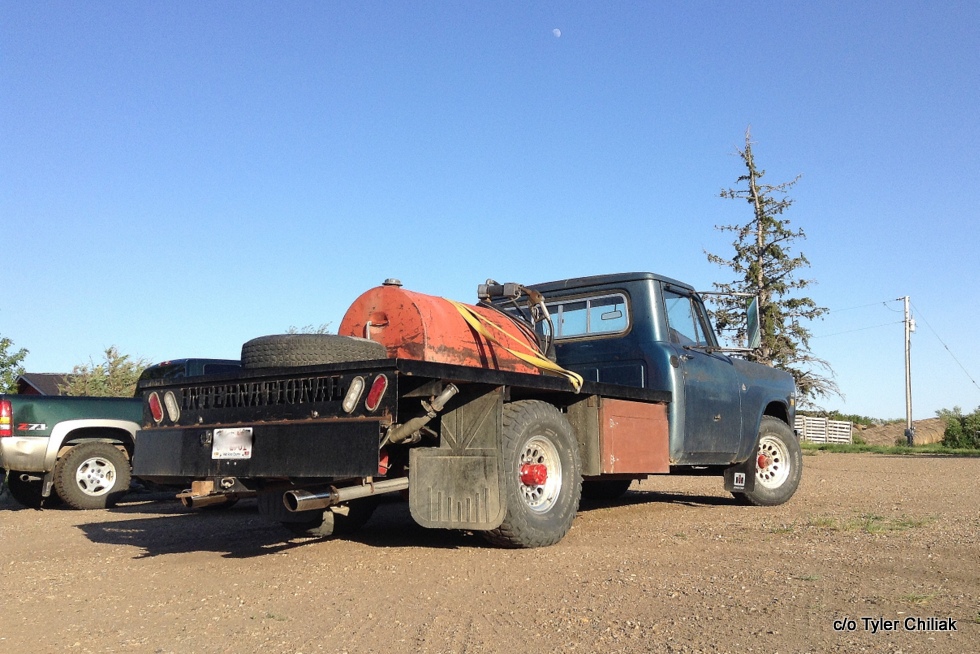 What are your future plans for it?
"Future plans are for a warmed over 392 international motor, an NV4500 transmission, and maybe a cab change, to a crewcab (Travelette) model. I don't want to do any body work until I'm finished with the mechanics of it."
Do you drive it regularly?
"Yes of course. It parks in the winters, but this summer I put some 6000 miles on it. I used to it to go to church most every Sunday, and commute the 200 mile drive to and from college this fall. I drive it everywhere I can. I even pulled a trailer with some of my International collection on it to a show this year."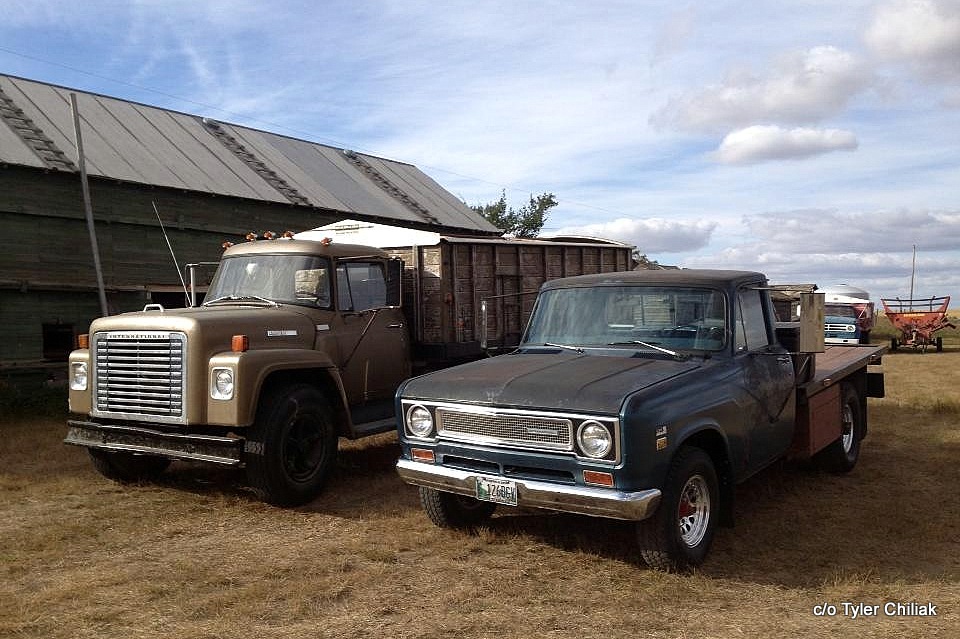 What's it like to drive?
"It's difficult but fun. The brakes work well and the steering is good, but the transmission doesn't like to shift and the clutch is jerky. It is a chore to drive in town, because of the clutch and manual steering, but on the highway it cruises nicely. Even with a 6000 pound trailer it handles fairly well. It doesn't have tons of power, but keeping up with traffic on the freeway is no problem. It runs along nicely at 75 mph."
What's the longest trip you've taken in it?
"The longest trip I have taken was 400 km (250 miles) to camp. Not a very long trip, but that's about as far as I get from home anyway. I towed a trailer with some of my little tractors on to play in the sand with. The first year I drove it there I had nothing but grief, breakdown after breakdown. This year I never touched a wrench, it was a good trip. It is now very reliable and I wouldn't hesitate to drive it across a few provinces."
Are you going to keep it?
"Absolutely. This is the first vehicle I have ever owned, and the amount of time and money I have spent in it would never allow me to sell it. I learned most of my mechanical skills from working on this truck, and I intend to keep fixing it up and learning as I go. I also use it around the farm a lot. It tows trailers and hauls seed and chemicals, it still works for a living."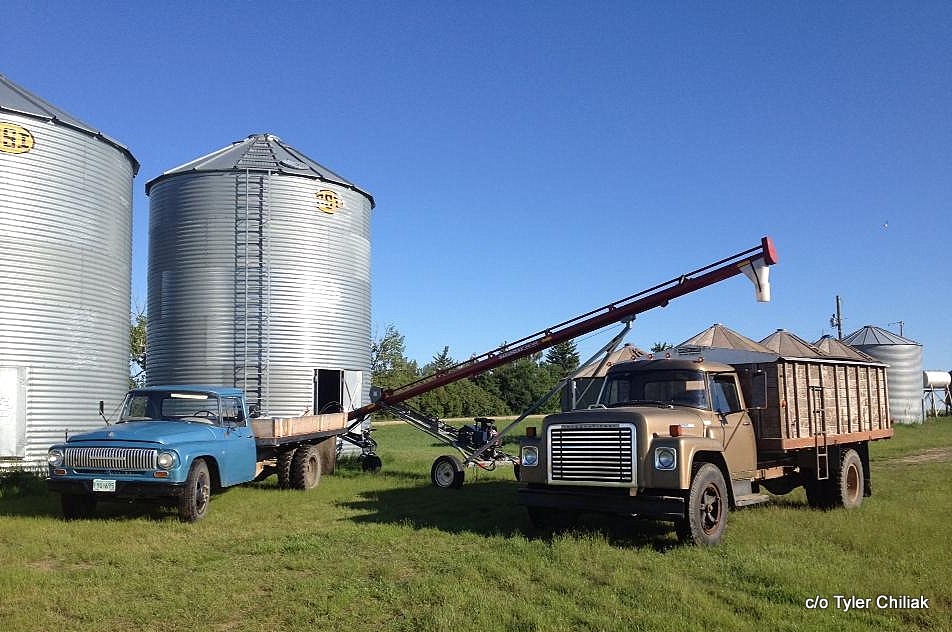 Tyler added a few thoughts about the project:
"Some other notes about the truck and me. I have developed a love for old things, specifically old red things, and have started collecting and works on a lot of IH trucks and tractors. I now have 16 of the Cub Cadet garden tractors, and between my dad and I we have 5 International trucks that have been brought to the farm because of me. They all earn their keep and are some of the hardest working vehicles we have.
The truck has the factory 345 V8 gas engine. Power brakes but not steering. Had a 3-spd automatic from the factory p, now has 4-spd manual. Was a cab and chassis from the factory.
I have all the paperwork, including build sheet, and the signature of the salesman. I know the history of the truck from the moment it left the factory. First it worked for the solicitor general, then went to the Cold War radar base at Alsask, then worked for a farmer hauling grain, and then it came to me."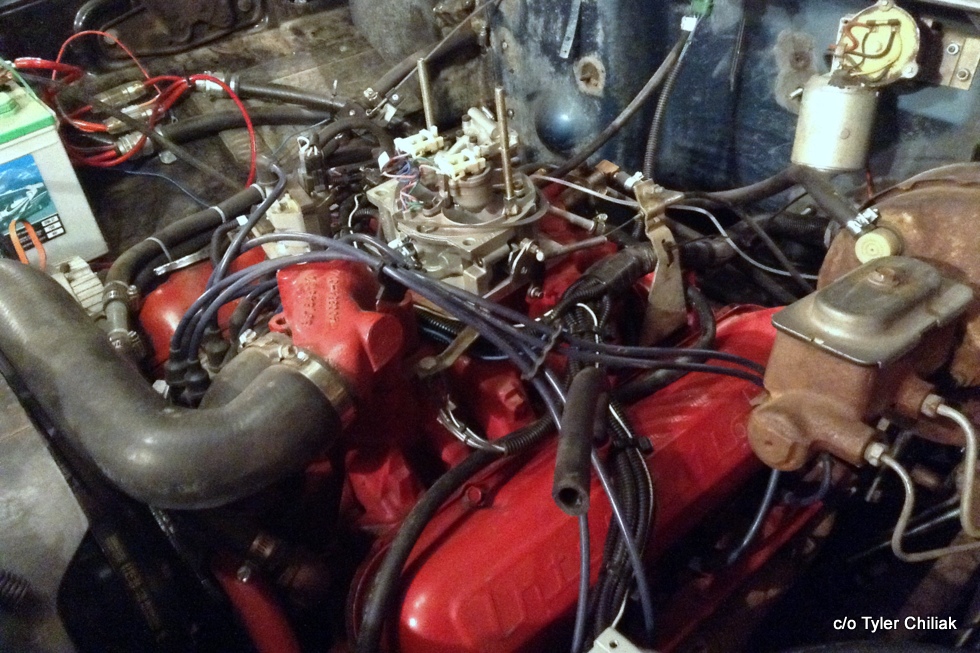 Tyler has a very realistic, systematic approach to his old truck and the best part is the massive amount of sweat equity he's invested in it.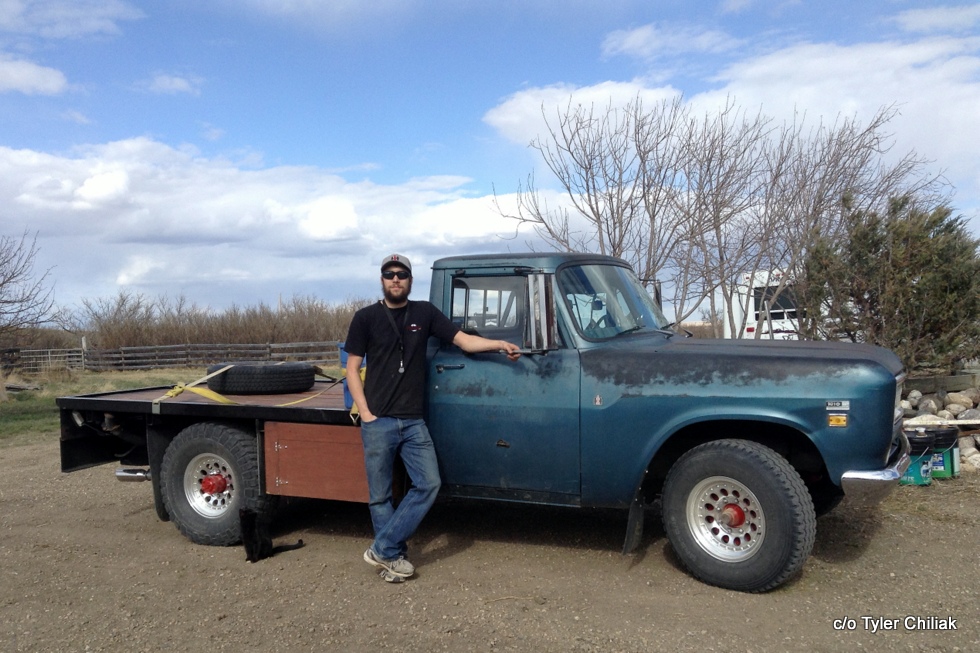 This is the hobby at its finest.
Jerry Sutherland
CLICK HERE to Like us on Facebook
CLICK HERE to Follow us on Twitter
CLICK HERE to Follow us on Pinterest
Please re-post this if you like this article.