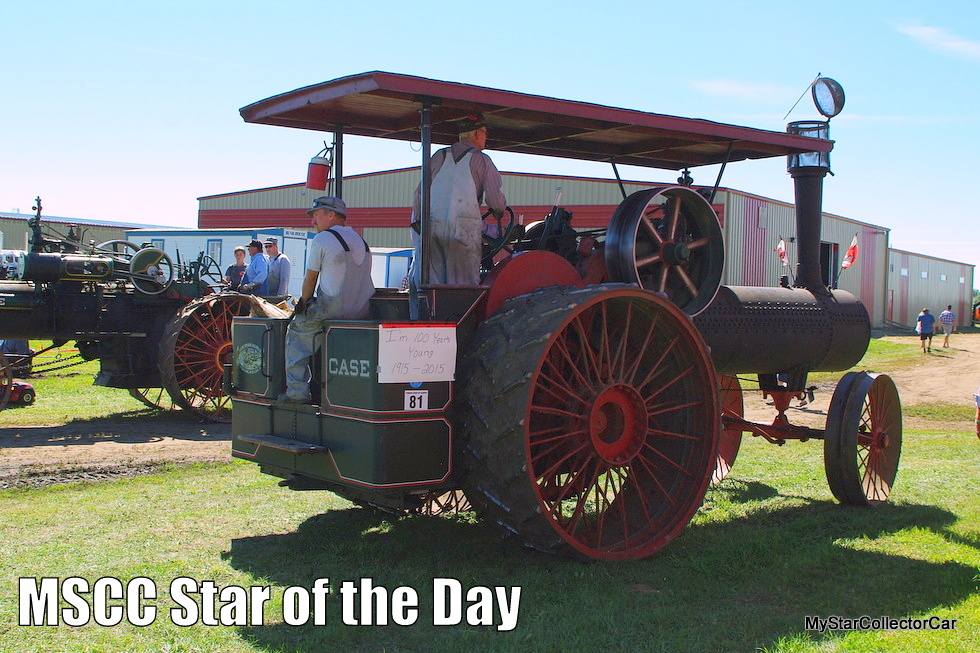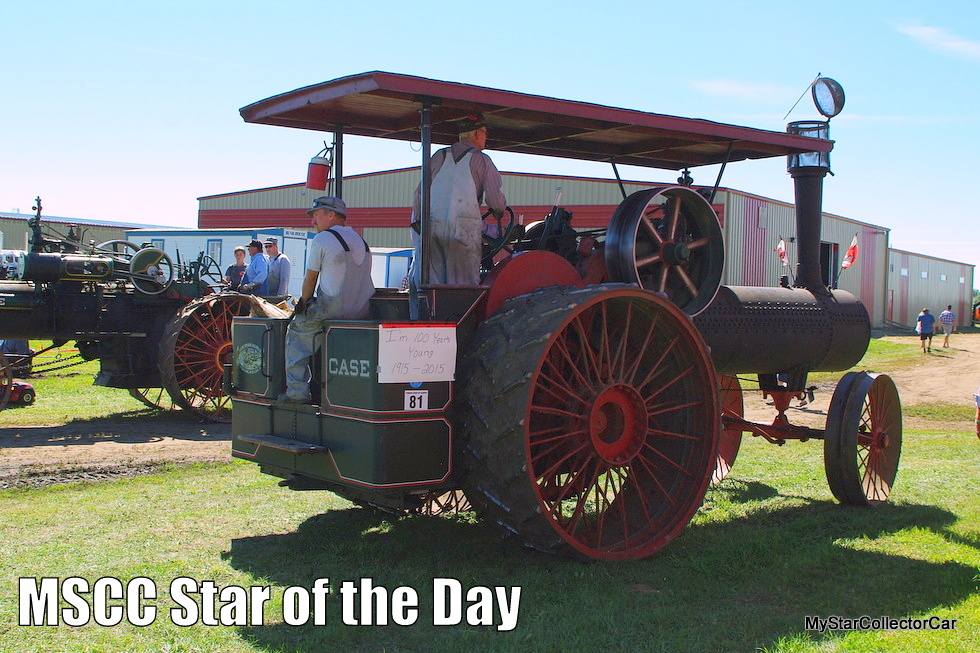 MSCC AUGUST 10 STAR OF THE DAY: 1915 CASE—WHEN TURN OF THE CENTURY STEAM POWER WAS CUTTING EDGE TECH
The MSCC Star of the Day is generally a car or truck but occasionally something different takes the spotlight.This happens when an unusual vehicle grabs your attention in a big way.A giant steam-powered tractor chugging along at less than walking speed at a large show will definitely get your attention.
This MSCC Star of the Day 100-year-old Case steamer goes back to an era when steam power was cutting edge tech on the farm.
For past MSCC Stars of the Day please follow this link.
CLICK HERE to Like us on Facebook
CLICK HERE to Follow us on Twitter
CLICK HERE to Follow us on Pinterest
Please re-post this if you like this article.