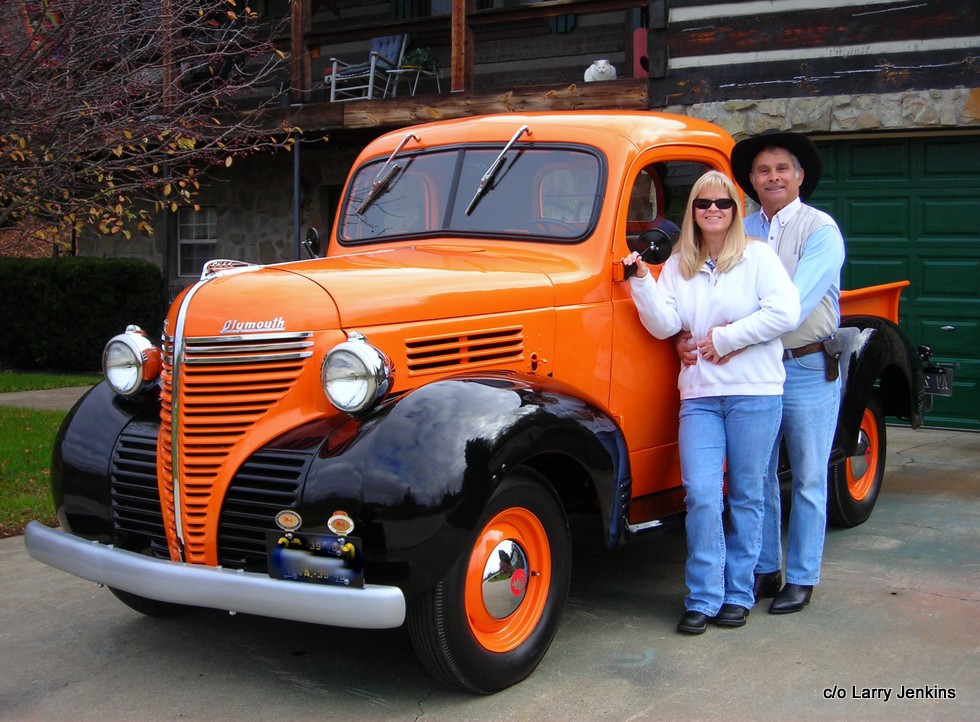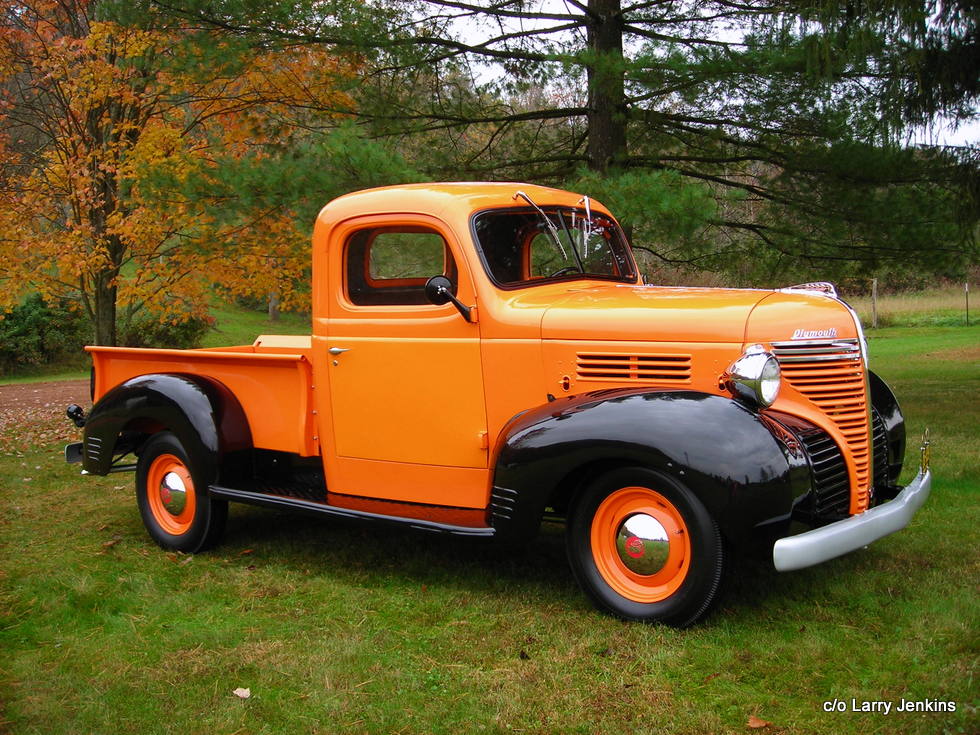 Plymouth was a big part of the Chrysler family from 1928 until 2001.
This Mopar brand wore many hats that ranged from affordable and practical (Plymouth sedans) to wild and crazy (Plymouth Superbirds).
A big surprise was the list of Plymouths also included pickup trucks for a brief period in the brand's history.
Plymouth trucks were built from 1937 until 1941; a year when Chrysler began to manufacture military vehicles and equipment when the United States formally entered World War Two. The Plymouth name on a pickup truck was not re-introduced following the war and its four year production run ended in 1941.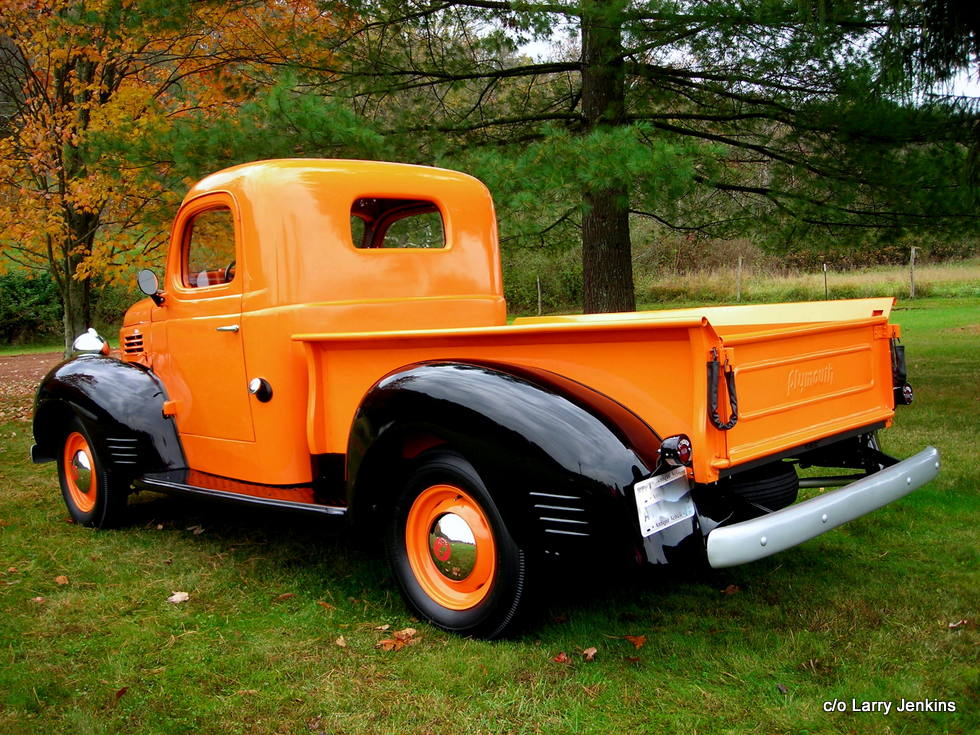 The result was a rare truck that likely confuses people when they actually see a Plymouth pickup on the road or at a show. Larry Jenkins is the proud owner of a 1940 Plymouth PT 105 Pick-Up and he knows about its rarity from first-hand experience about its difficult restoration from a basket case to a show winner.
Larry purchased the truck in 1986 while he was on a search for parts and stored it until he was ready to tackle the Plymouth's restoration in 2001. The process took 11 years because of the Plymouth truck's rarity and subsequent scarcity of parts.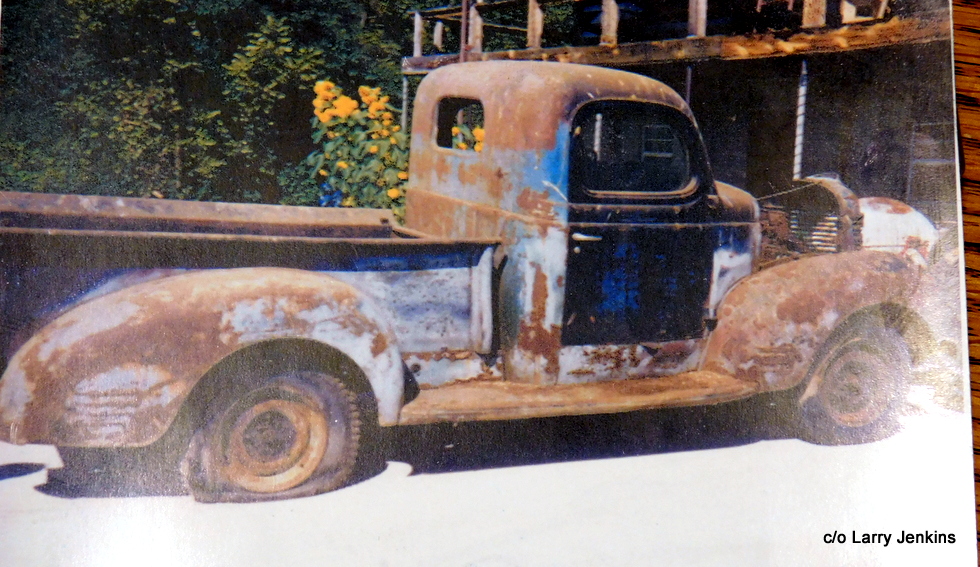 Larry also believes in a hands-on approach to a project and relied upon his welding, fabricating and mechanical skills assembled from many decades of experience that started with his father and his influence. Larry was also able to enlist the help of his wife Tammy to complete his massive restoration project on the Plymouth truck.
As mentioned, Larry's Plymouth truck did not have a large array of available parts so he was forced to improvise along the way. An example is the process behind the running boards on the truck because its original running boards were beyond repair in Larry's opinion.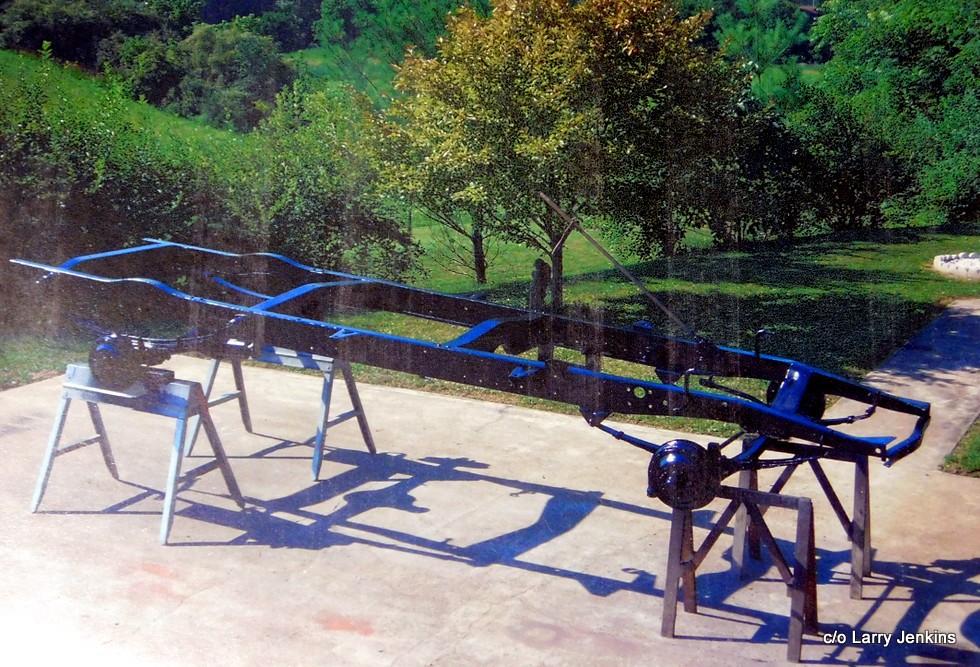 However, Larry is a certified welder so used sections of the original running boards to extend his replacement boards so they fit on his Plymouth truck. He was also able to replace the 1941 nose cone on the truck with a factory-correct 1940 piece because of his sizable welding and fabrication skills.
An 11-year build on the truck means Larry has another skill to go along with his talents: patience. Every restoration done to the highest level requires a generous amount of patience to do the job right and Larry's truck has no filler in its metal.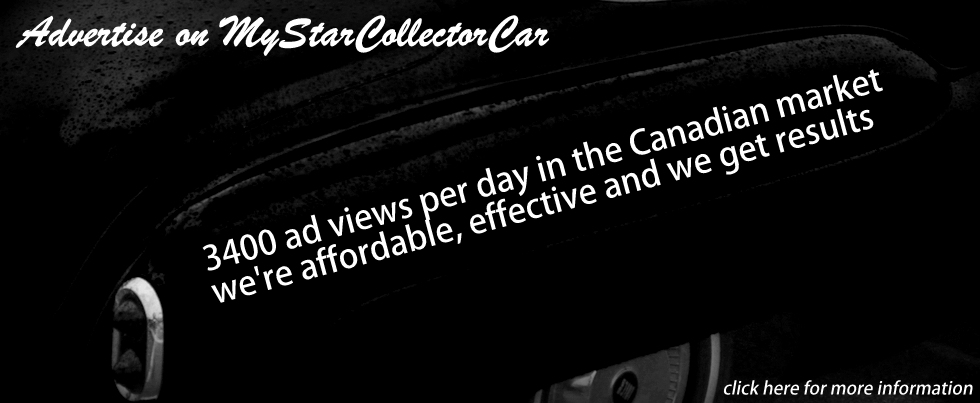 Larry also wanted to give credit to Tammy's patience because she was able to keep the metal cool for him during the shrink/repair process. Larry mentioned that his newer welder was an important part of the restoration because it can "almost weld tinfoil", in his words.
Larry added a few factory options to his Plymouth pickup truck. The list includes electric wipers, an interior heater, rear view mirror and light, along with a right side exterior mirror and taillight.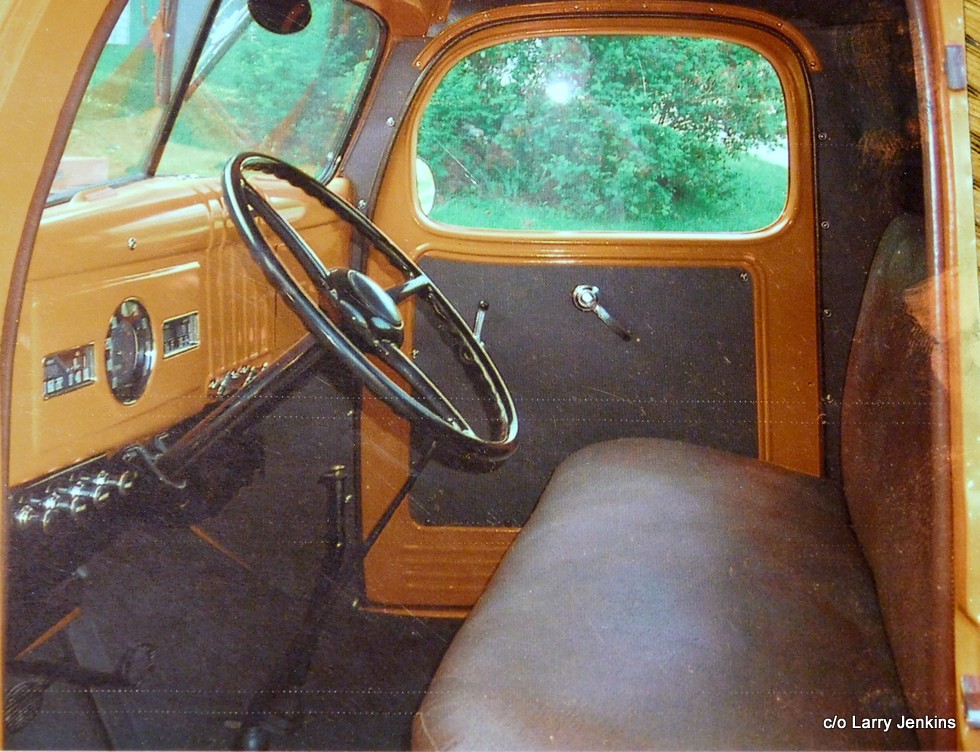 The Plymouth truck has a 201 cubic inch flathead six-cylinder engine couple up to a 3-speed manual transmission located on the floor. One of the truck's factory options was an engine governor (rev limiter) that holds the Plymouth's 79 horsepower motor in check.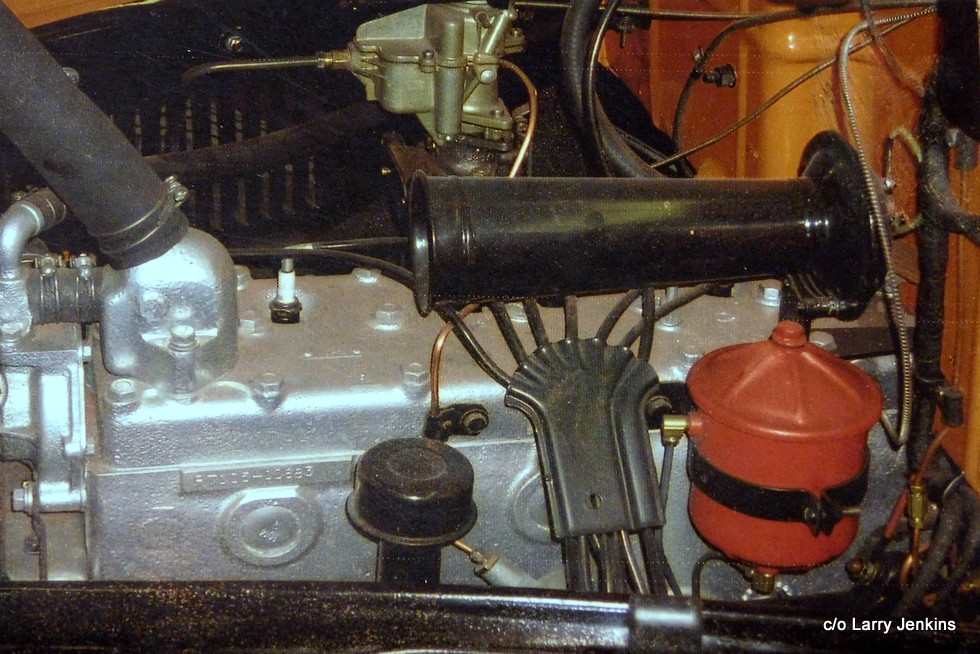 Consequently the truck runs at a steady 40-45 mph (about 65-70 km/h) down the road: a speed that Larry likes because he has "moved away from his tire-squealing days".
These days Larry and Tammy enjoy any opportunity to use the truck for short trips because it is a comfortable vehicle on the road in more ways than one. Larry likes the way his Plymouth truck was built for passenger comfort compared to other pickups 78 years ago and still provides that same feature every time the Jenkins go for a ride in the pickup.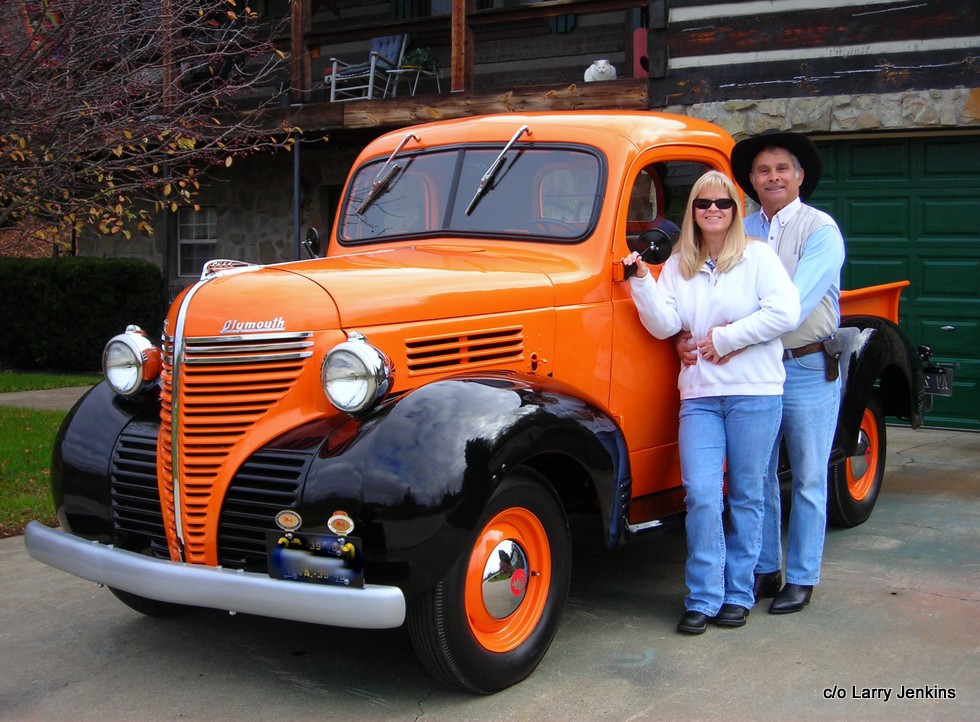 Happy motoring to both of them.  
BY: Jim Sutherland
Jim Sutherland is a veteran automotive writer whose work has been published by many major print and online publications. The list includes Calgary Herald, The Truth About Cars, Red Deer Advocate, RPM Magazine, Edmonton Journal, Montreal Gazette, Windsor Star, Vancouver Province, and Post Media Wheels Section.